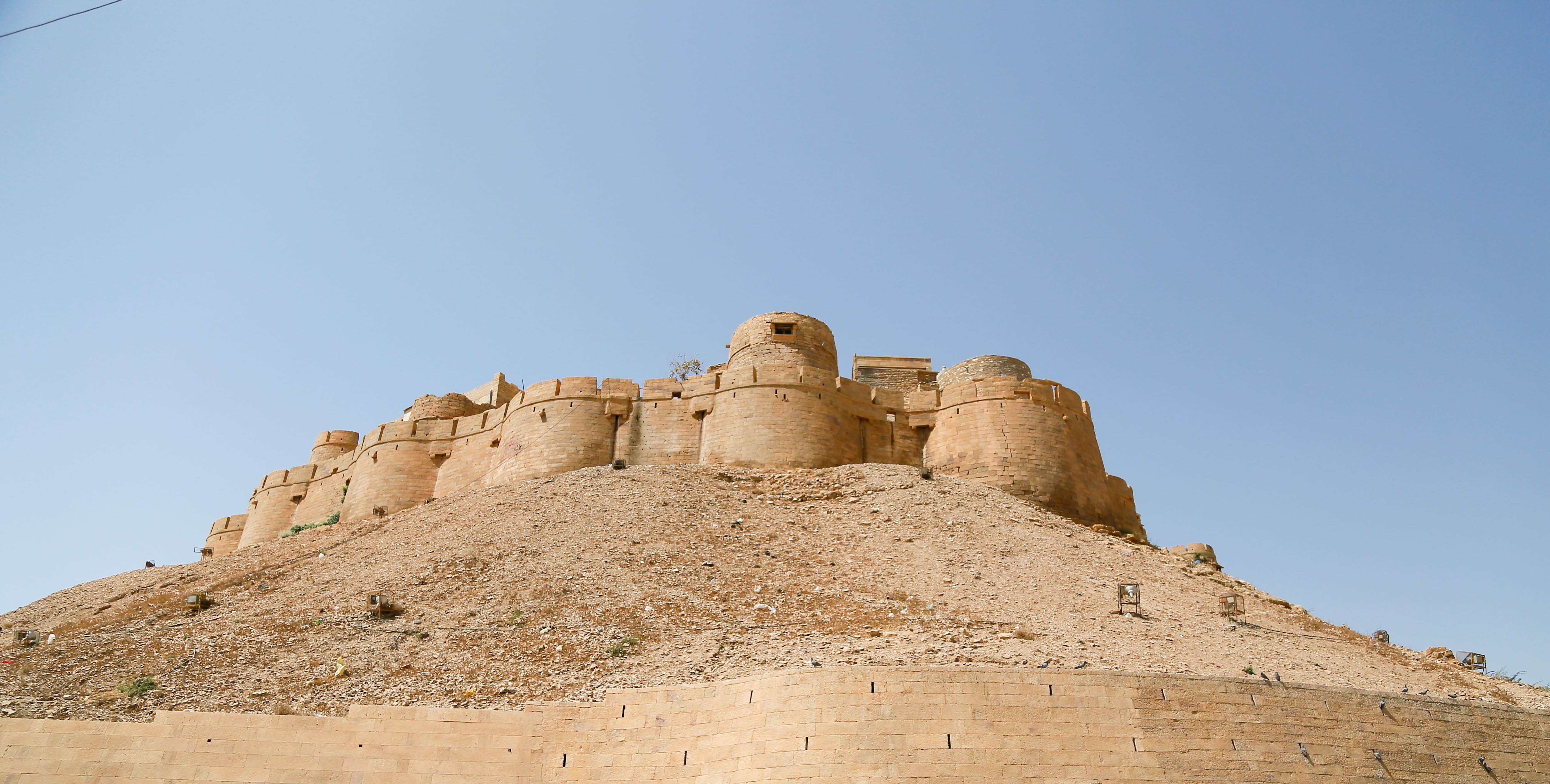 I have to be honest with you: my butt is very sore today. I had the best ride of my life yesterday. More about that in a butt, err, bit.
Right now, I'm sitting with a cold beer in my hand in Jaisalmer, The Golden City. It is basically a big sandcastle, that I can admire from the rooftop of our hostel, Mystic Jaisalmer. The atmosphere here is amazing. Our first night, after exploring the fort, we sat down with the owner, the great "Mullah", who offered free curries and masala chai, while we talked about travelling, amongst other things. It was the most amazing conversation I've ever had, and I was left feeling so inspired and so in love with life.
Well, let's rewind a little bit. On the bus, we meet Michael from Germany and Hagar from Israel. Sara and I share a sleeper right across from Bruno, who has this weird tinfoil-looking blanket with him, and we are just laughing at him. At one point, while he is out of the bus, we grab his iPhone and take a collection of the ugliest self-portraits you can imagine.

Like this one. You're welcome.
We get to our hostel and get a nice – shared – room. Bruno's bed is basically the window pane with pillows, but he doesn't mind. And we have a TV with Bollywood music videos playing all day long! This is pure luxury.
We decide to head out to see some sights and buy some clothes for a desert trip. On our way to the Fort, which is where the party's at, we stumble upon a Bhang shop, and lots of places selling blankets like these: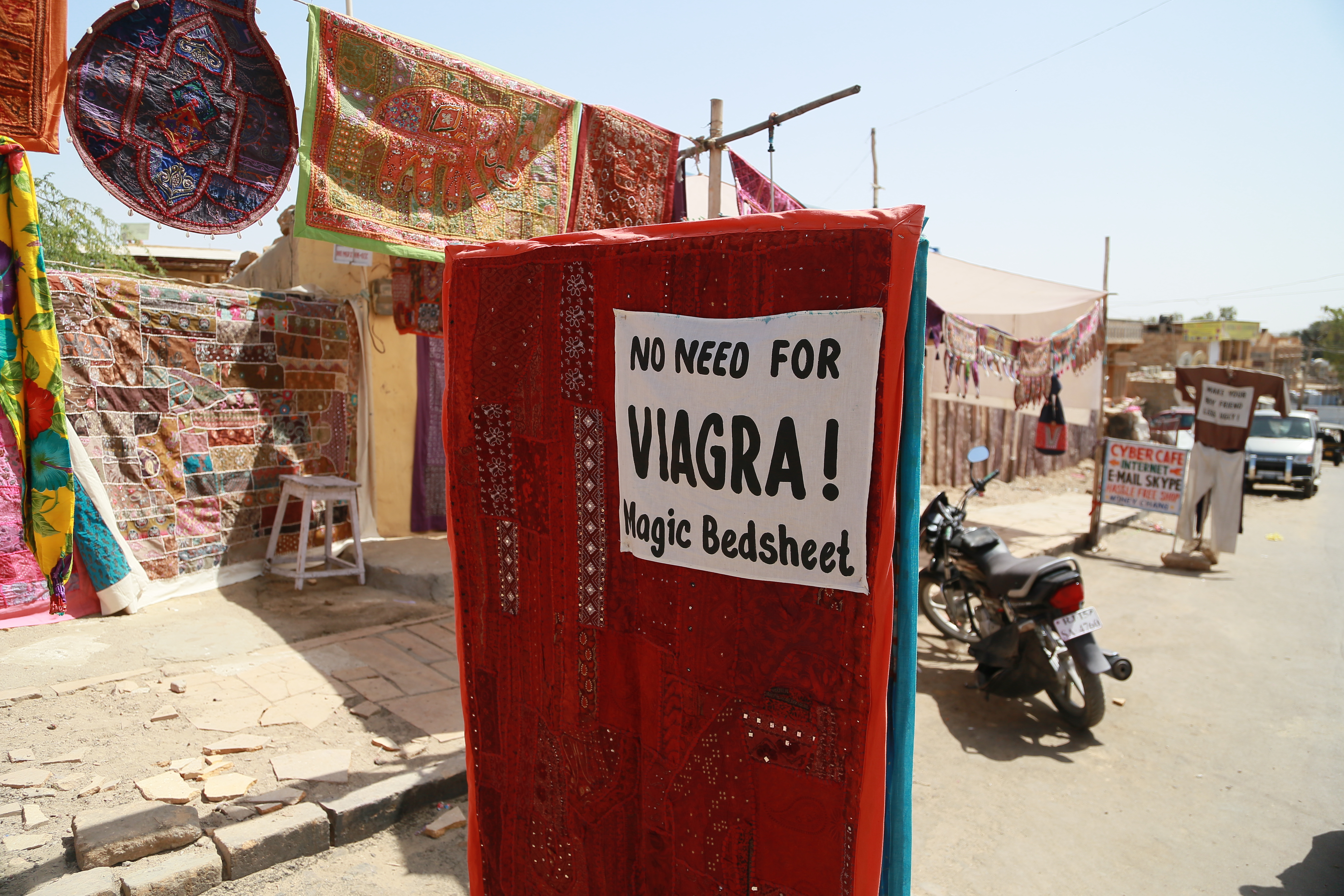 I don't usually have that kind of problem, but will definitely keep Jaisalmer in mind if it happens.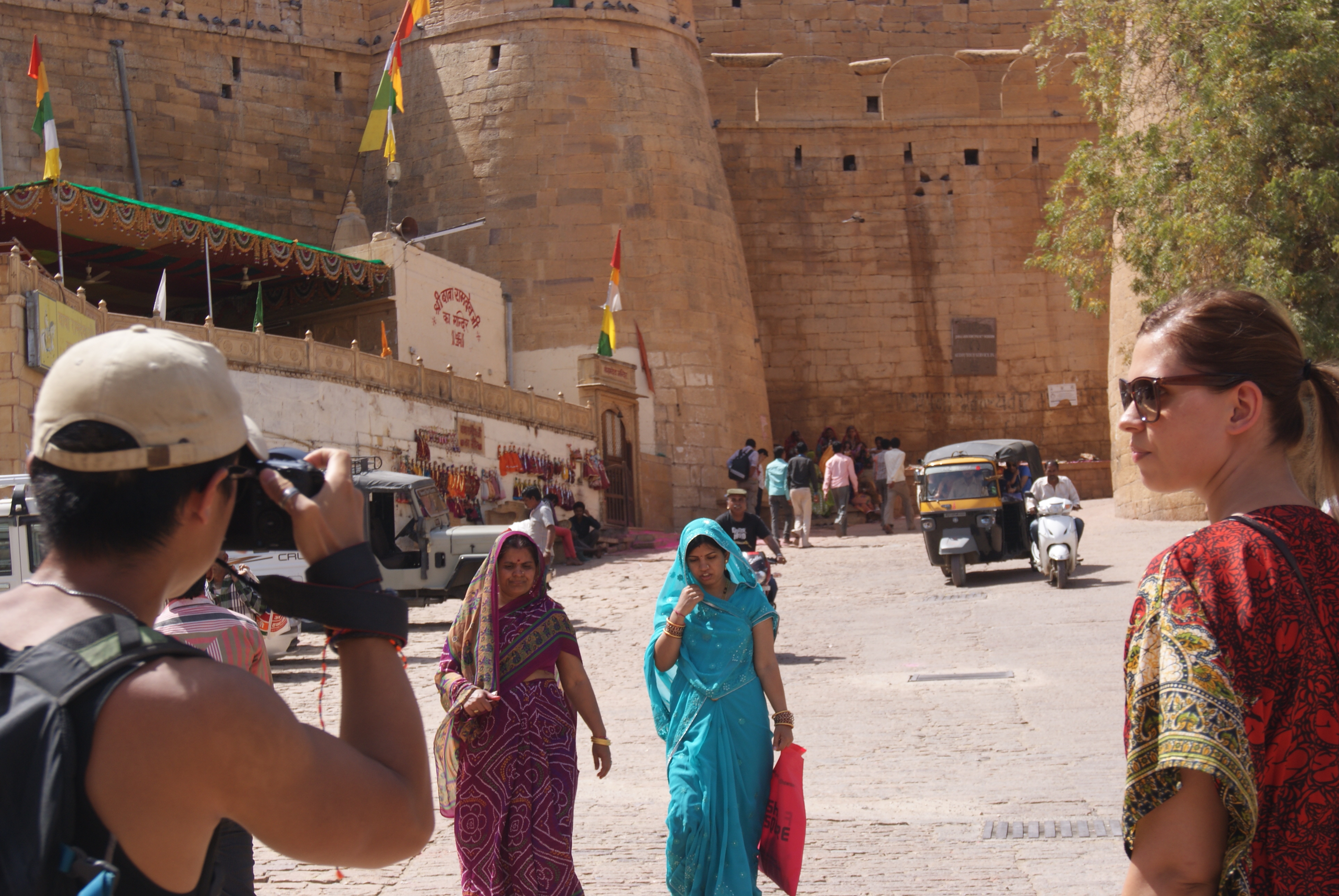 Bruno harrassing local women with his camera, as usual.
Once inside of the fort, we just walk around the narrow streets for ages, before visiting as many temples as we can before closing time, with an audio guide in hand.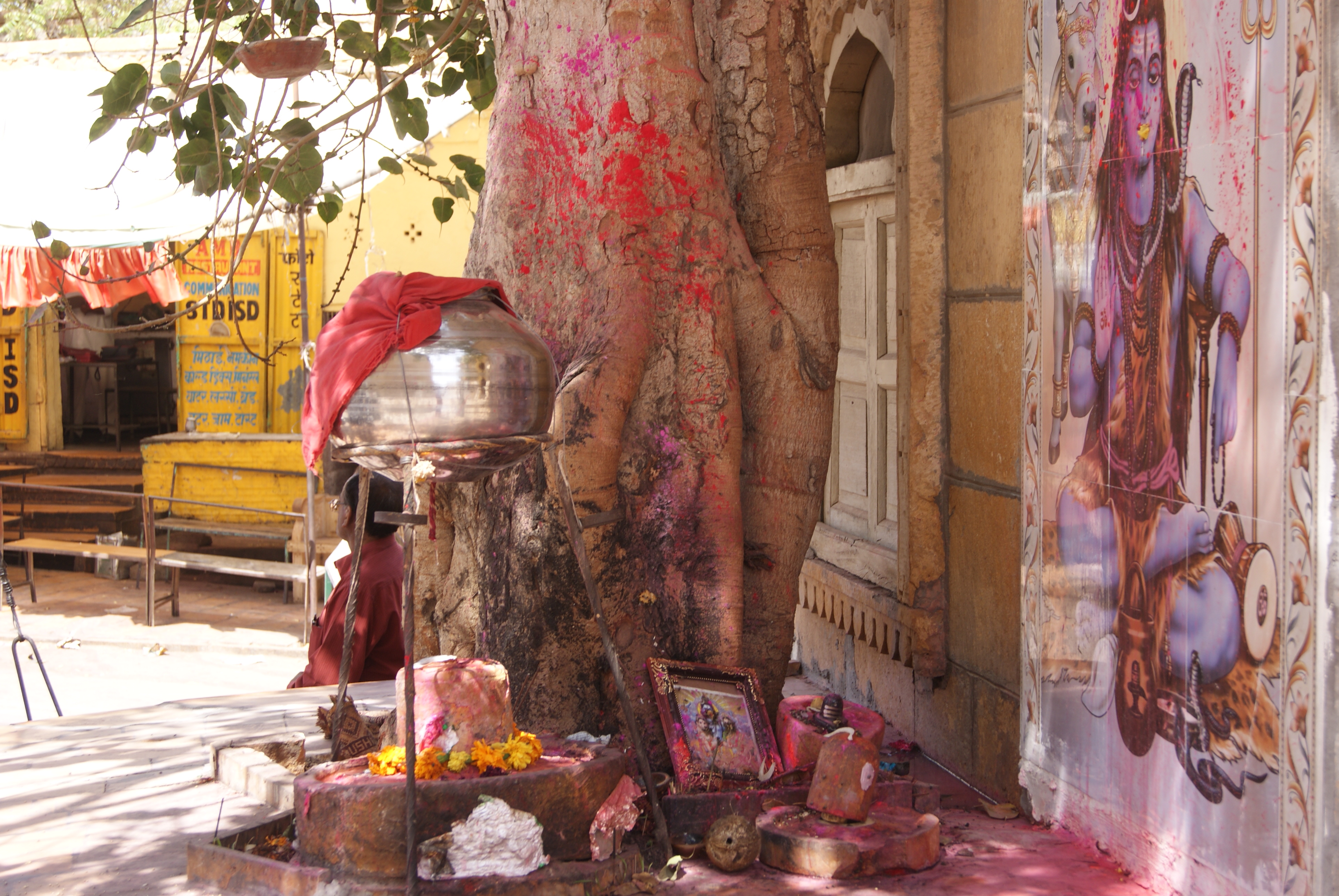 Some ladies selling jewelry by the entrance of the fort. They wanted me to be in their pitcure.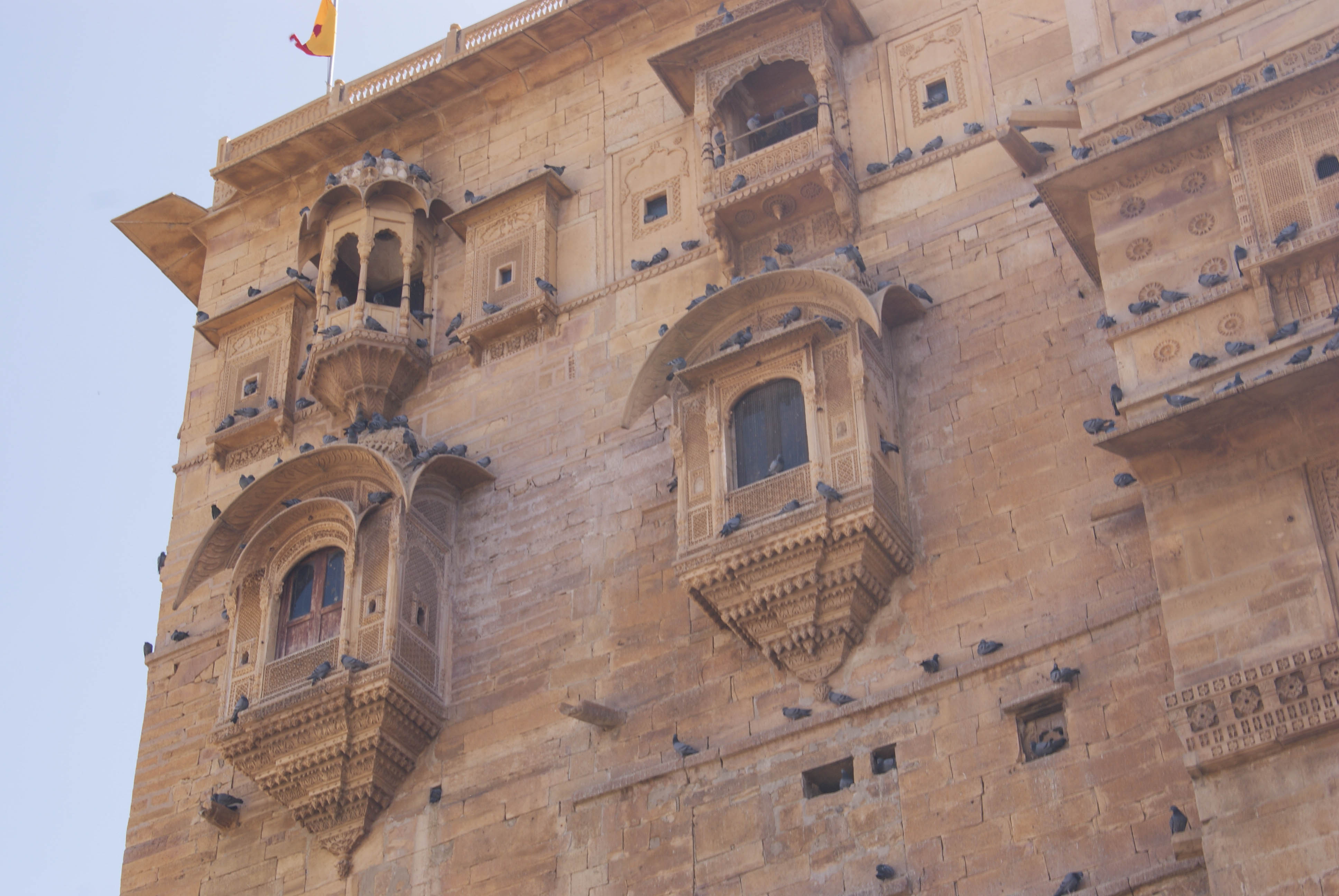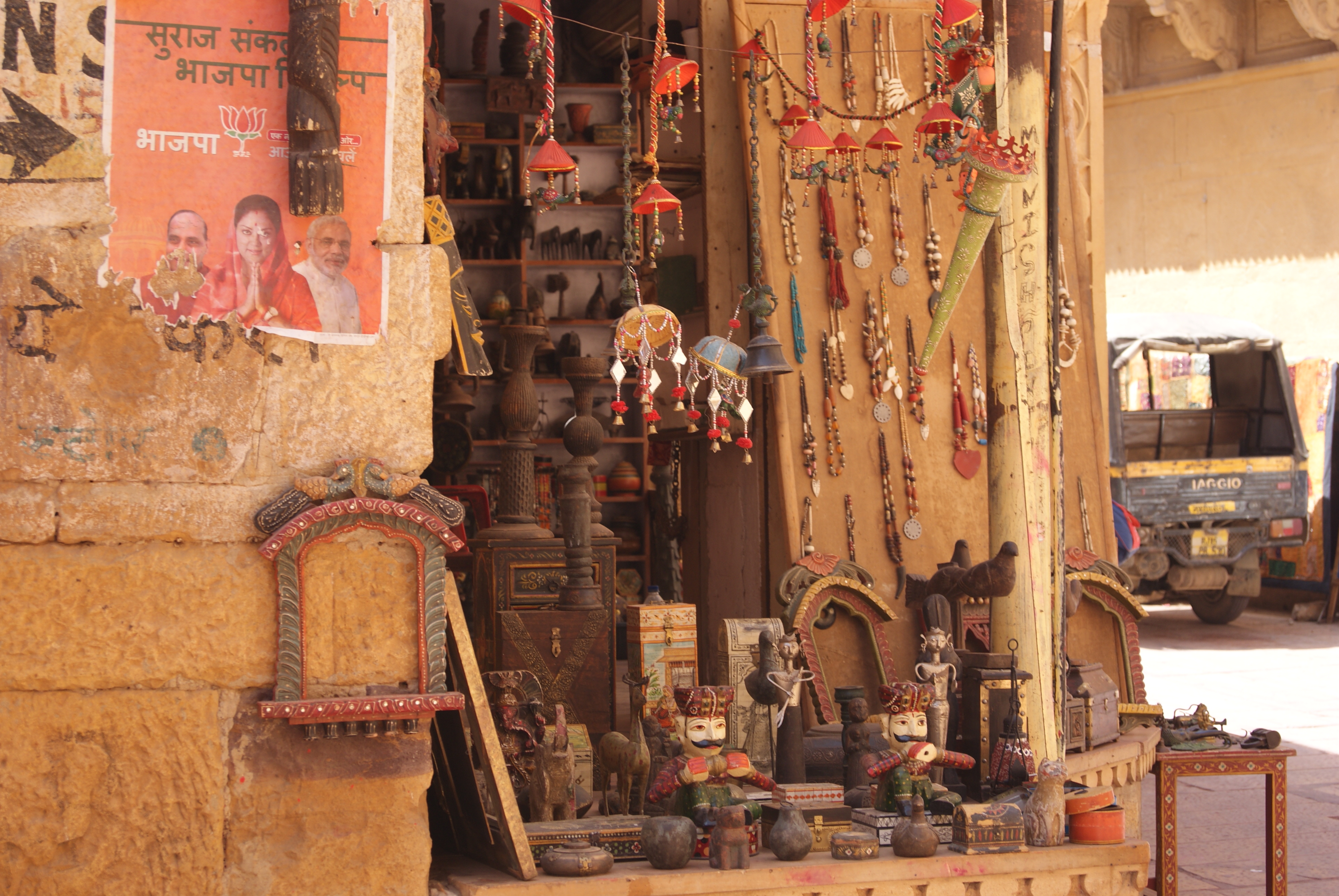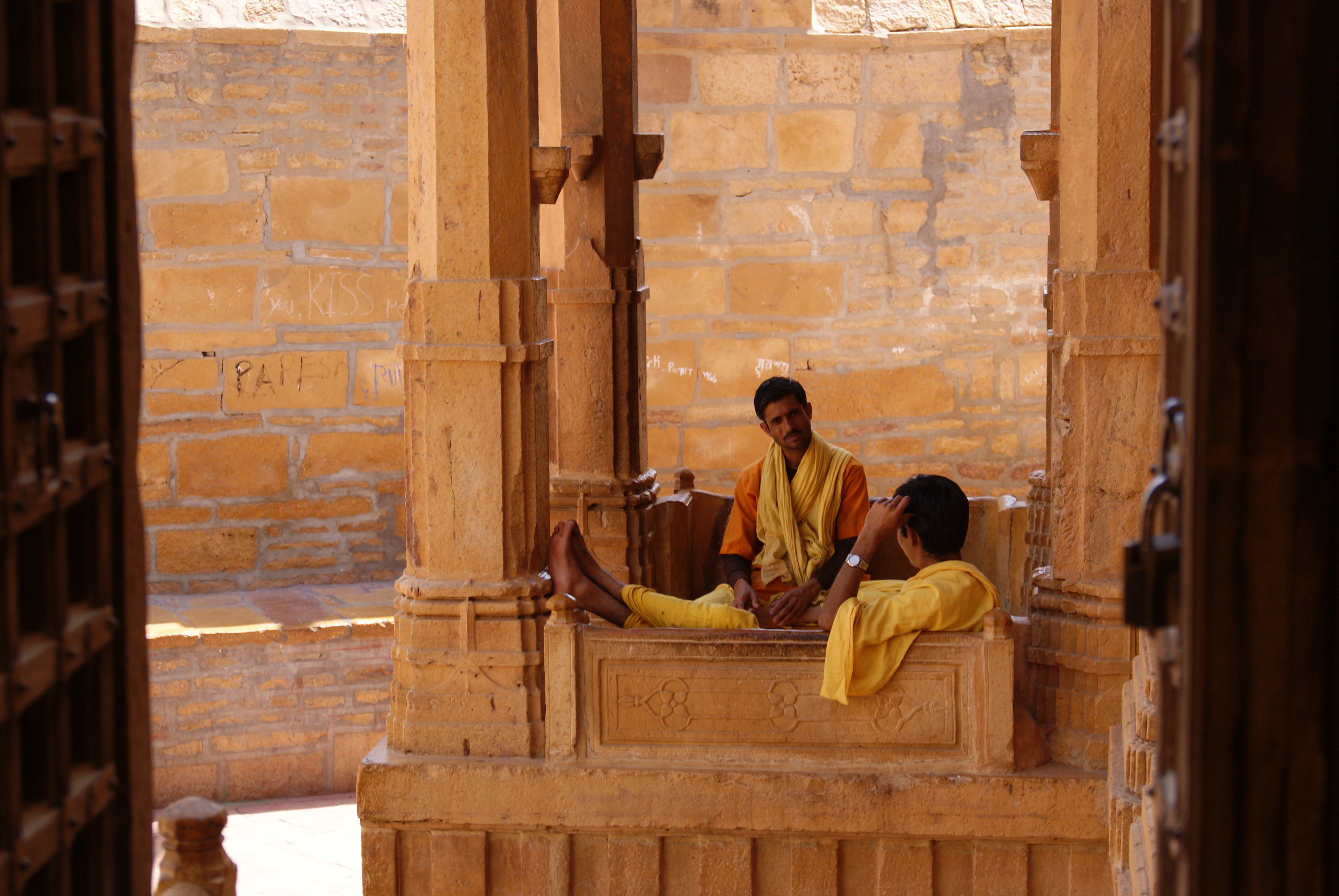 I really like this picture. Also, I think that is probably the best looking man in all of India.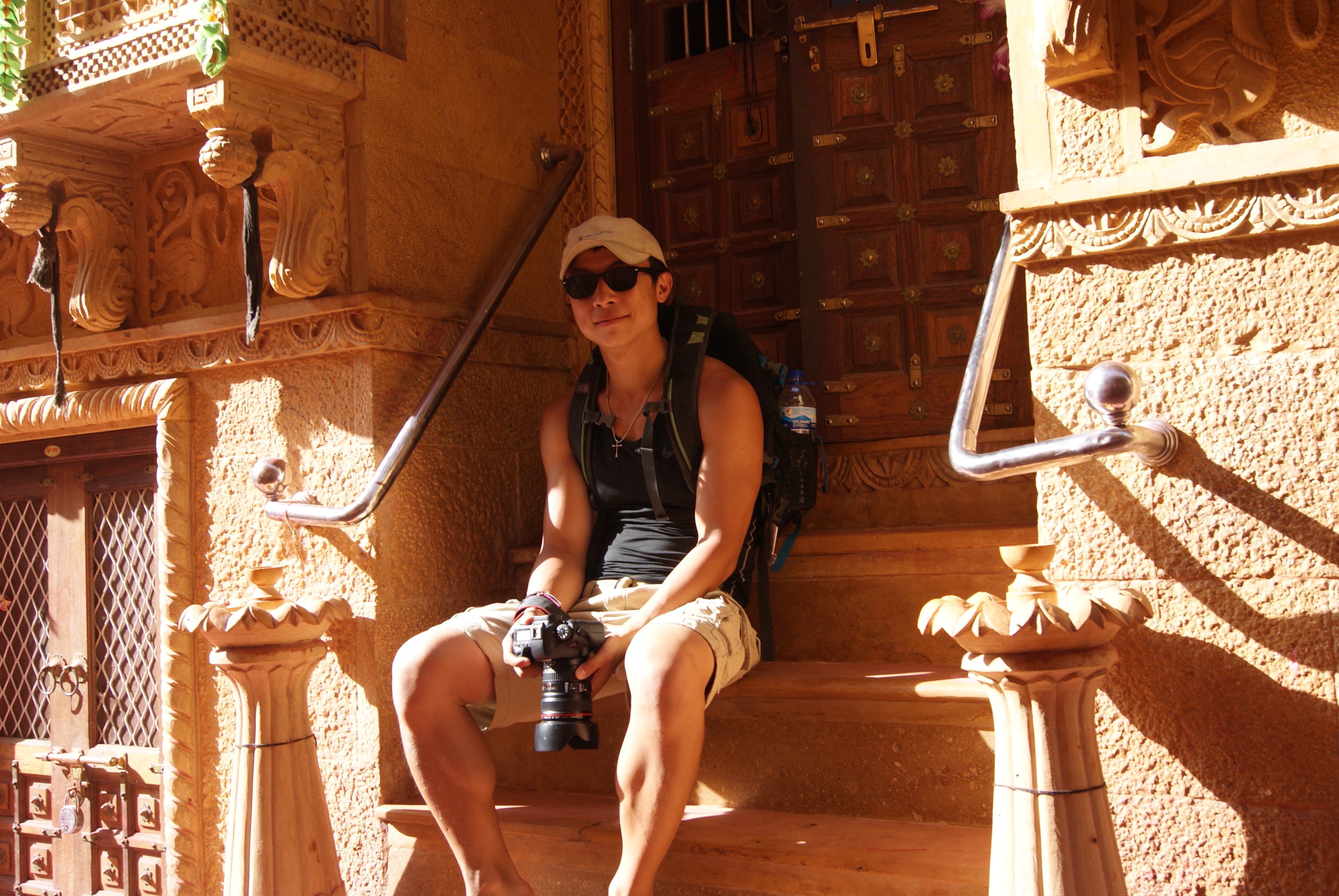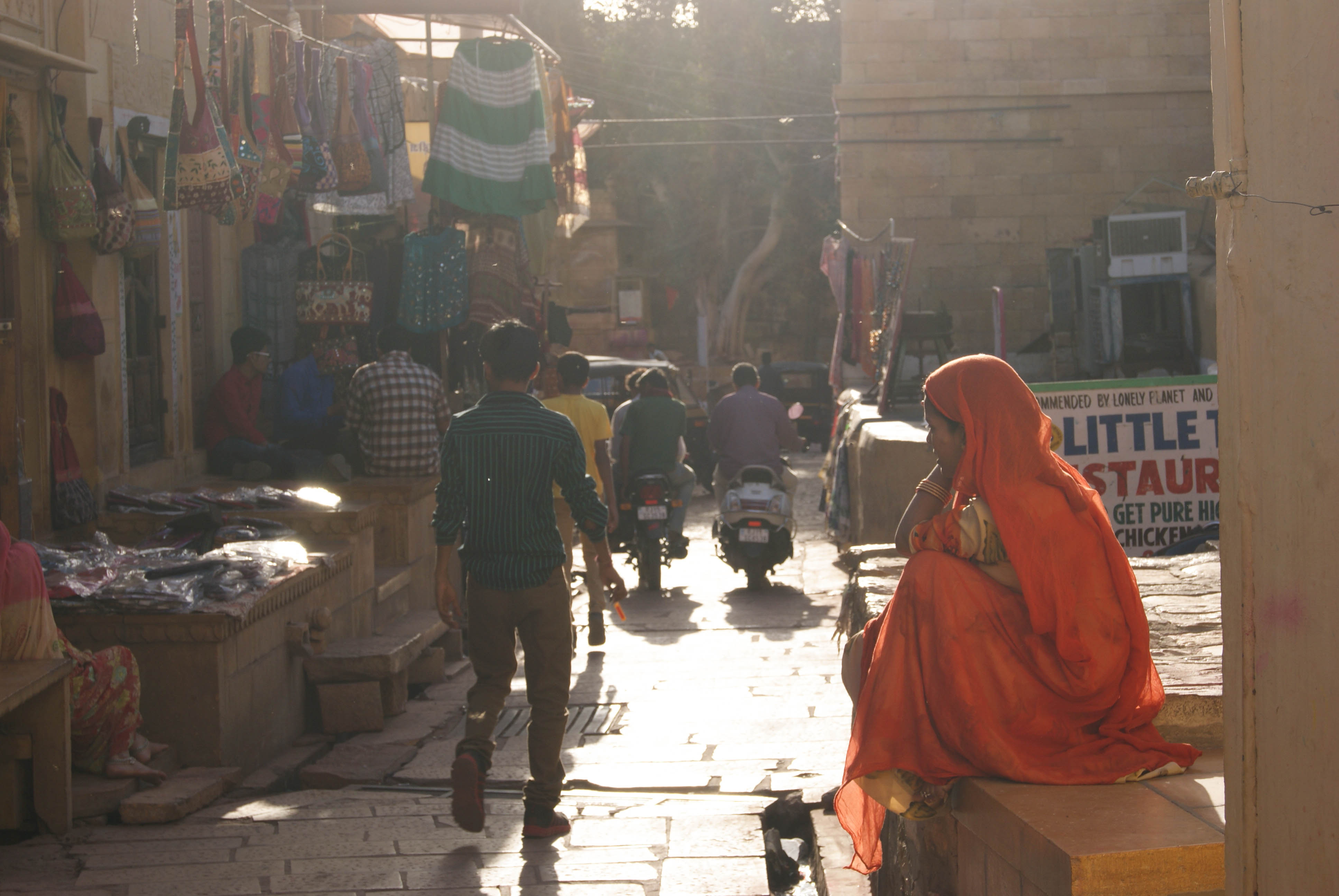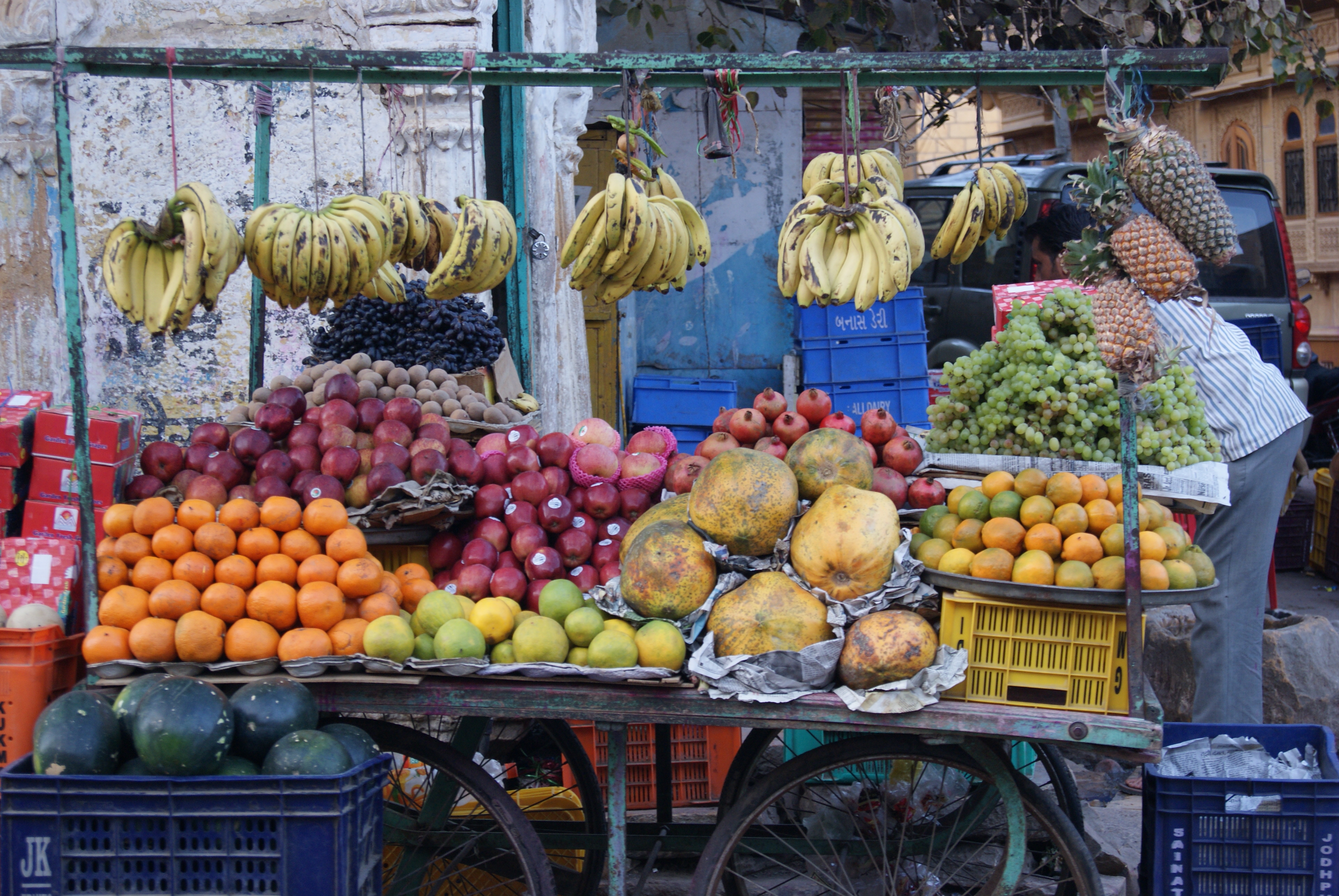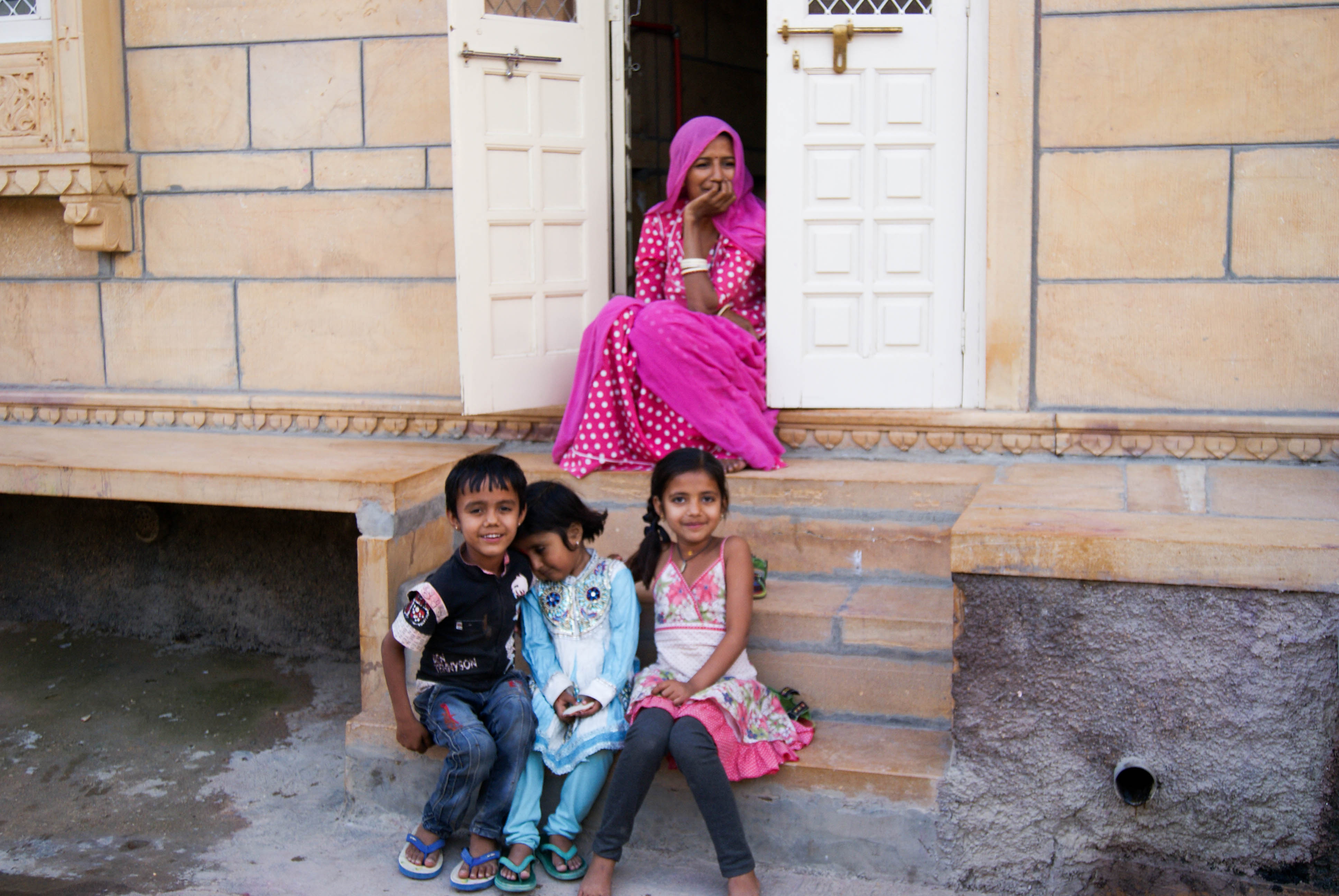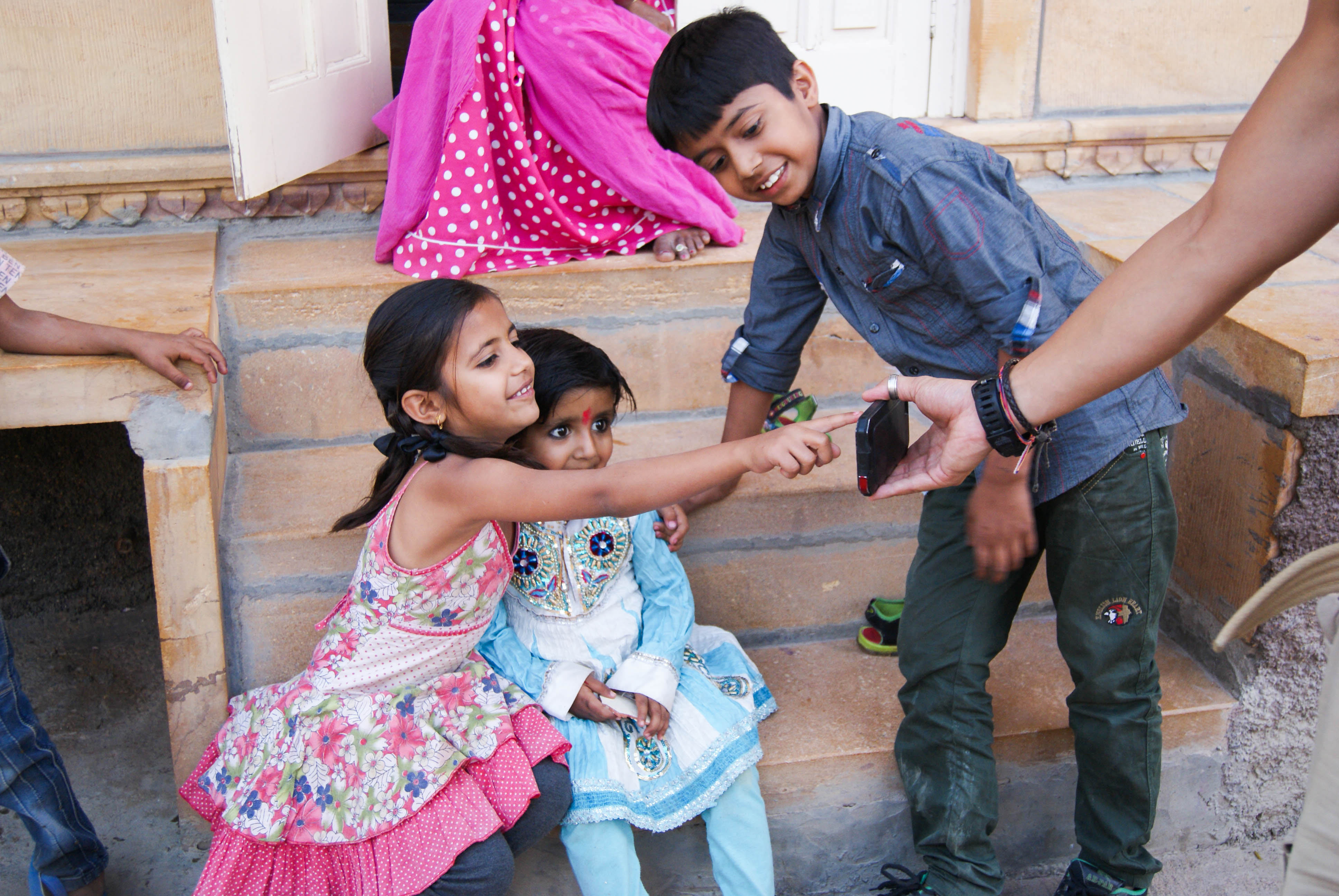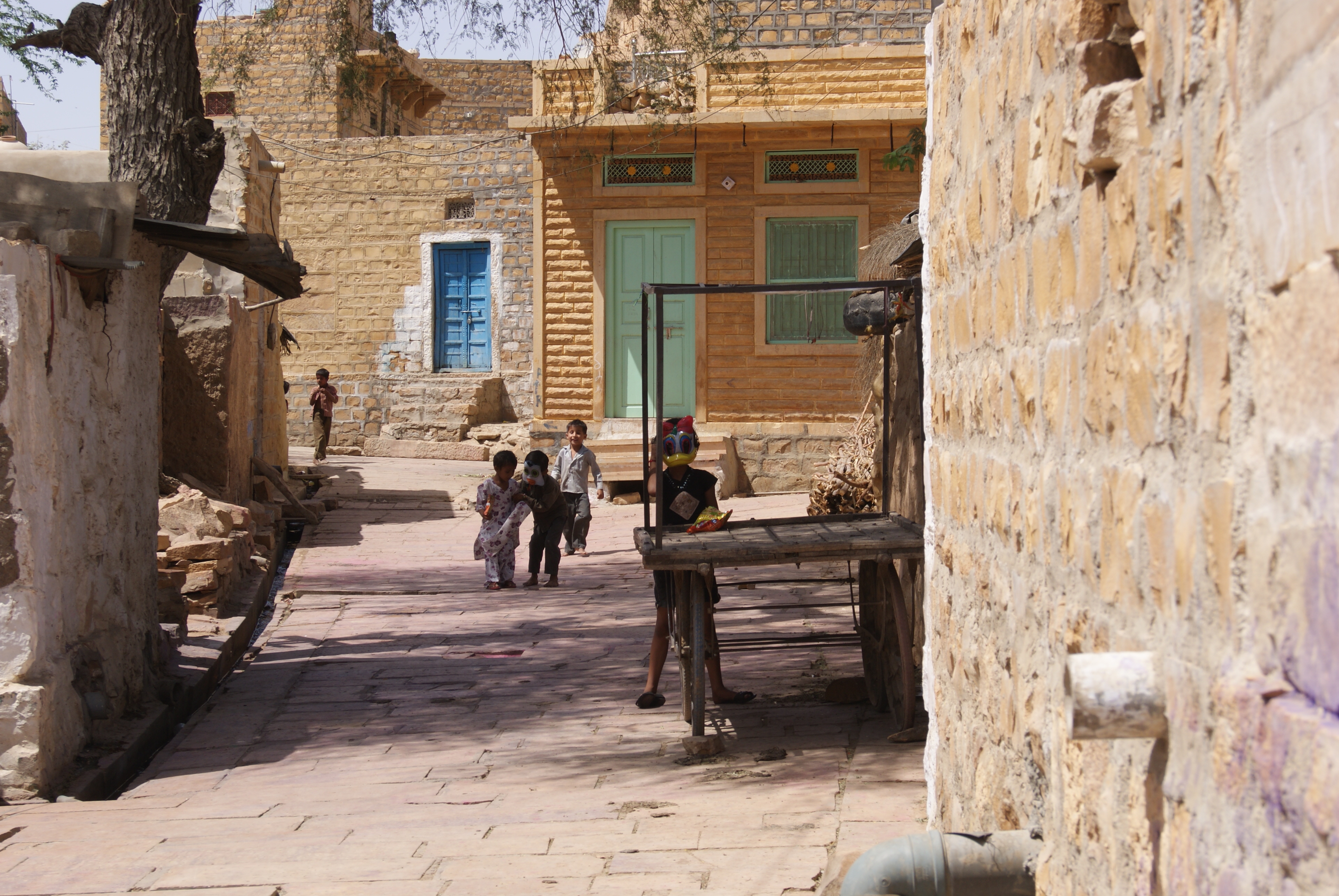 Cute kids in creepy masks following us around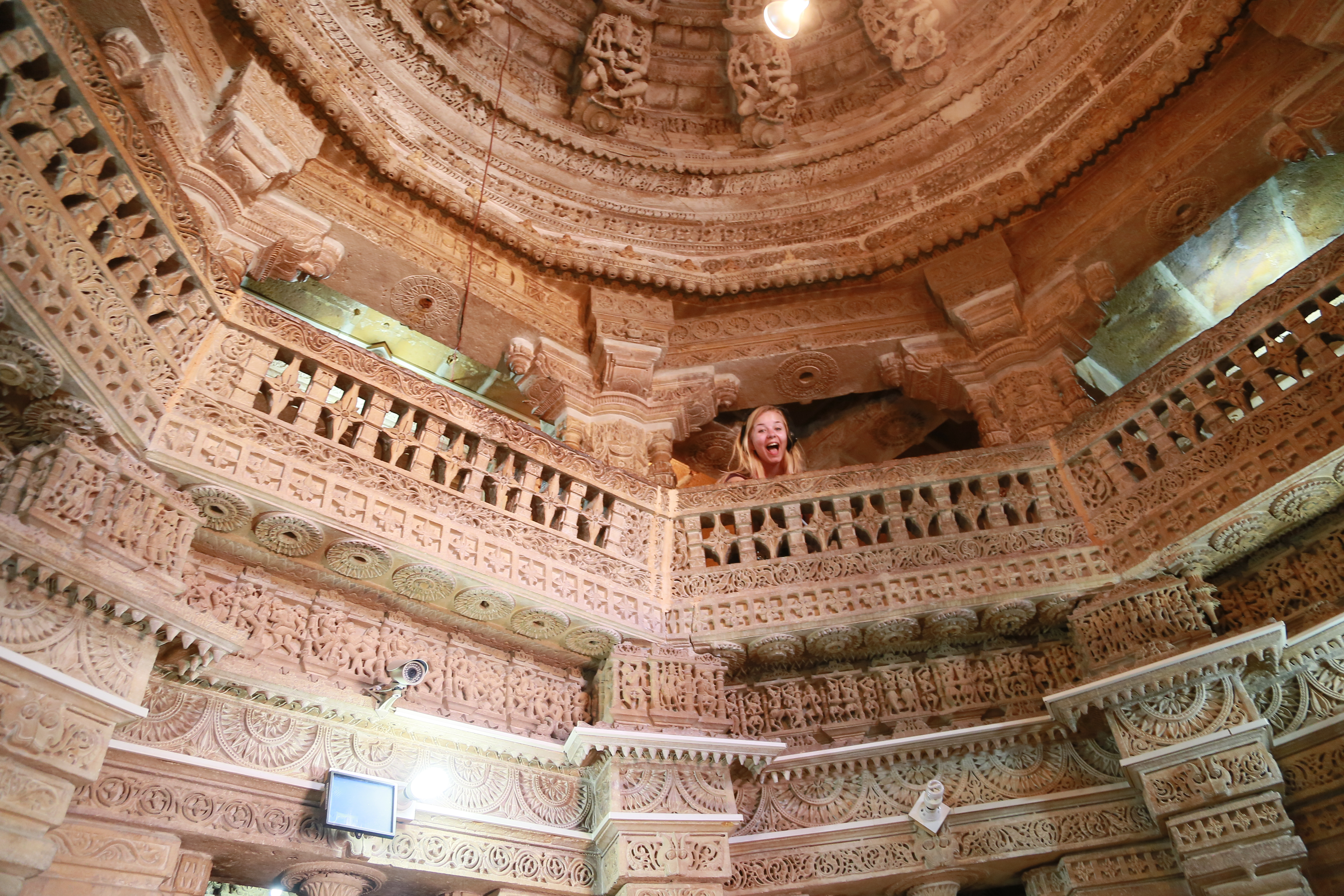 And here are some animal pictures, because Sara is obsessed: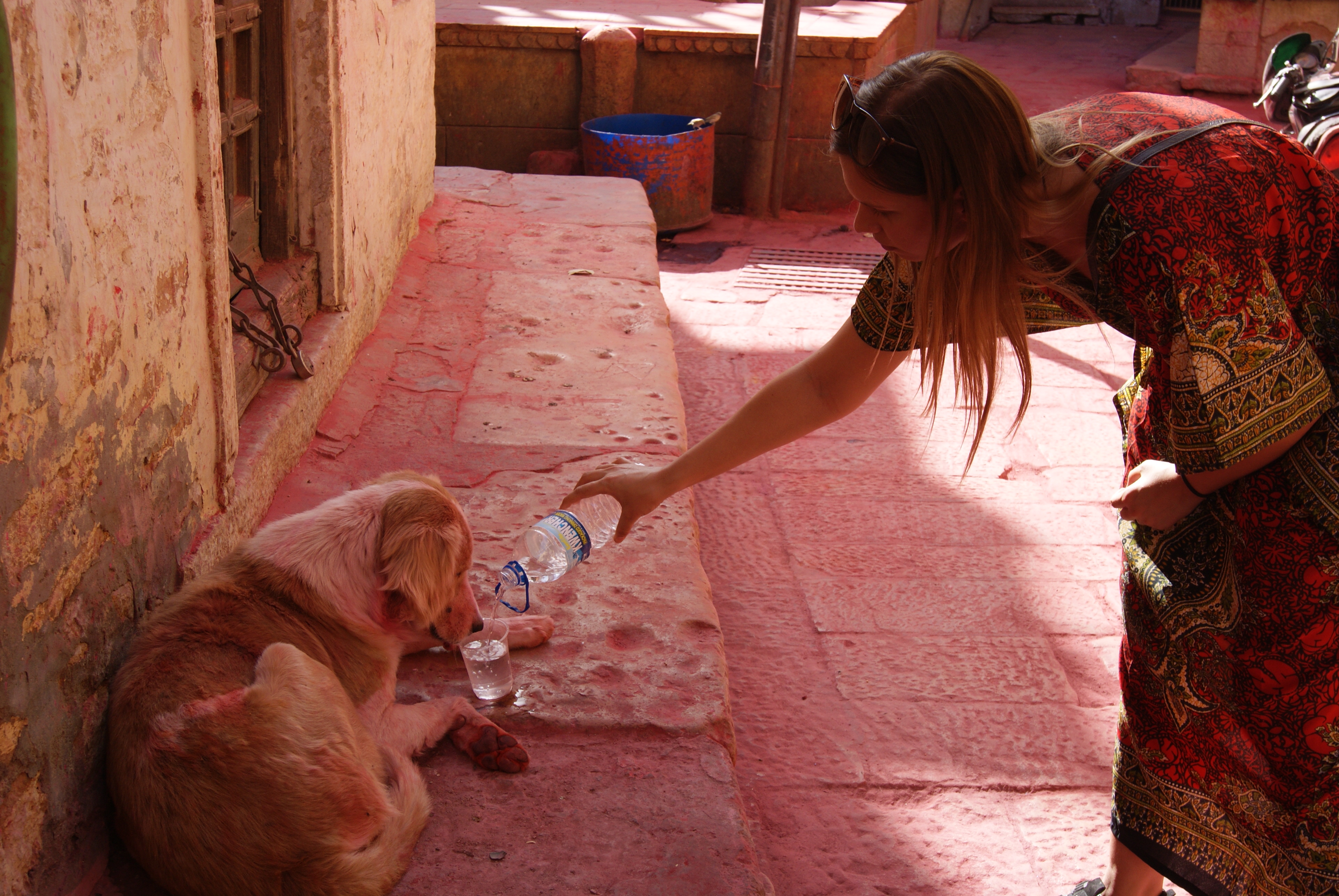 Sara makes sure all the stray dogs in India stay hydrated.
The following day, the hostel has arranged a camel safari in the Thar desert for us and Hagar, Michael, Campbell and Paolo. We drive out with a funny local guy who's dancing while driving to the deserted village of Rajasthan for a quick look. Also, from now on I am shamelessly using some of the pictures, the other guys took.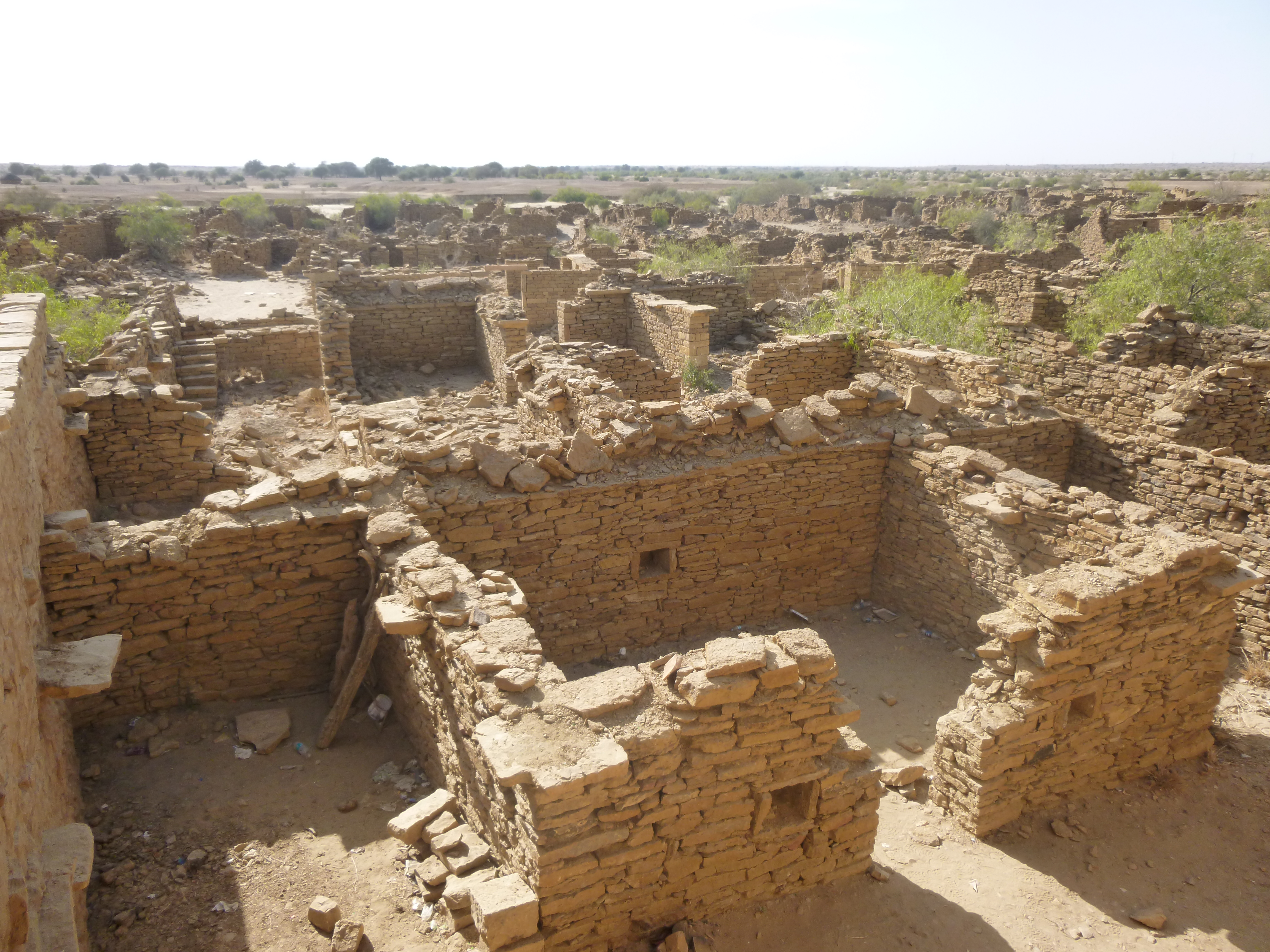 We then drive out to the desert, where we meet our "camels", which are actually dromedaries, and our guides. We get on our camels – I'm really just going to continue calling them camels now – and as they stand up, we all freak out. It's so scary. We start making our way across the desert, stumbling upon a gypsy village, and of course, lots of sand. The camels are quite painful to ride on. Mine is called Michael Jackson!
After a few hours, we stop at our camp, where the camel guys serve us fried pasta(!), which is definitely an interesting snack to go with our Kingfisher beer. We then go for a walk in the desert, see the sunset and roll around in the sand dunes, which is so much fun.
As dinnertime approaches, the camel guys have Sara and me sit by the fire and make chapati. We have them with curry-boiled vegetables and rice. So good!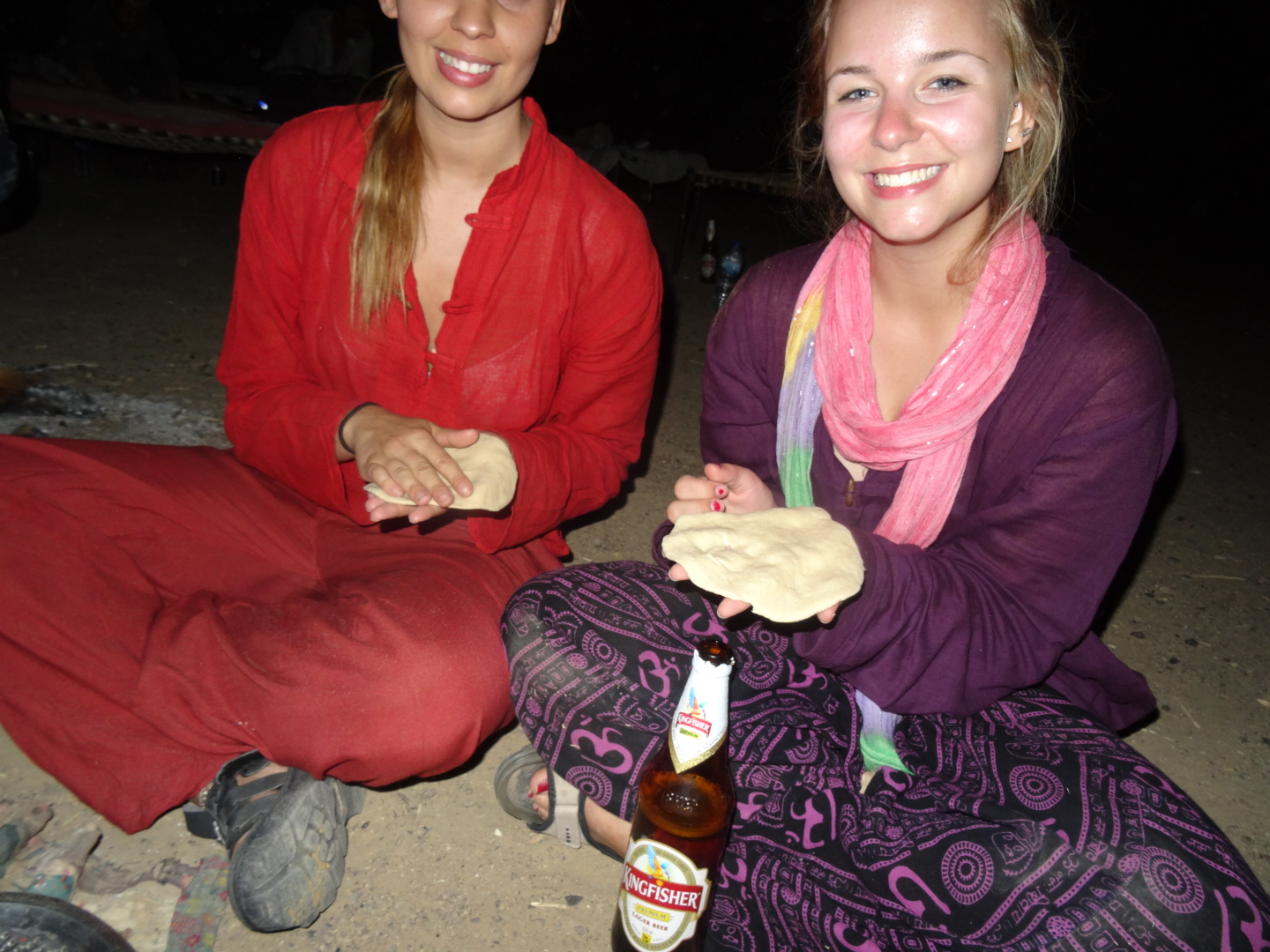 Earlier on, we all decided to arrange our beds into a circle, so we could all talk before going to sleep. As we are lying in our beds under the stars, we see a shooting star. Then several more. The moon is rising behind the dunes, so Michael, Hagar, Bruno and I go to check it out, and we end being gone for hours, just taking pictures like these, while bugs are crawling on us, because we are standing so still for pictures.
In the very early morning, we are woken up by the sunrise. Everything's just so bright out in the open. We decide to go to the sand dunes to check it out and it's so beautiful.
We then have breakfast and get back on our camels. We head back to the hostel to have a shower and book our train to Jaipur (we were really supposed to go to Jodhpur), and now it's time for the train (1st time woo!)
Thanks a lot, Mystic Jaisalmer!