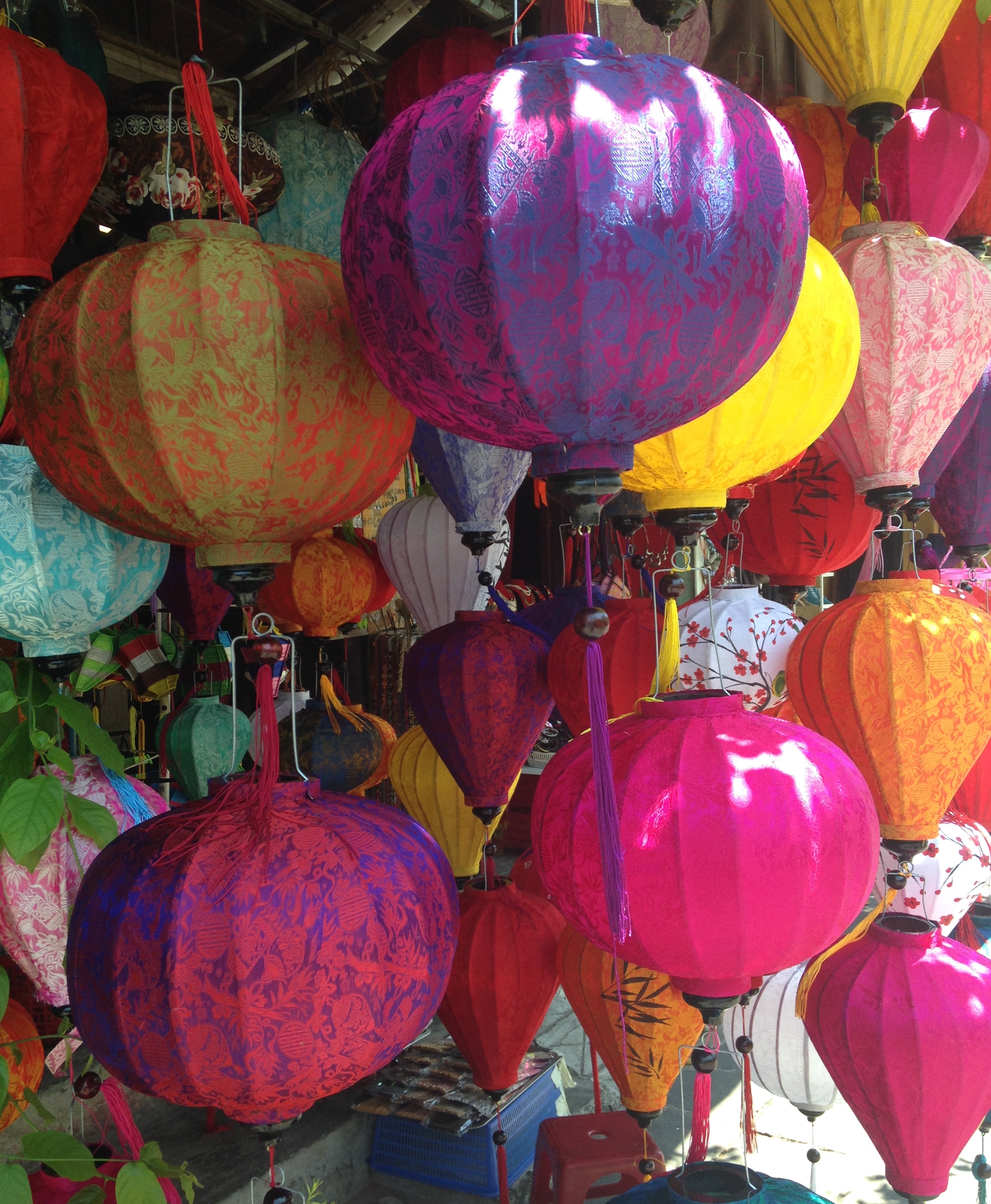 As we get on the bus from Hue to Hoi An with Edda, the German girl, it starts raining. A lot. We drive for 4-5 hours, before we get to Saltwater Hostel, which opened less than a month ago.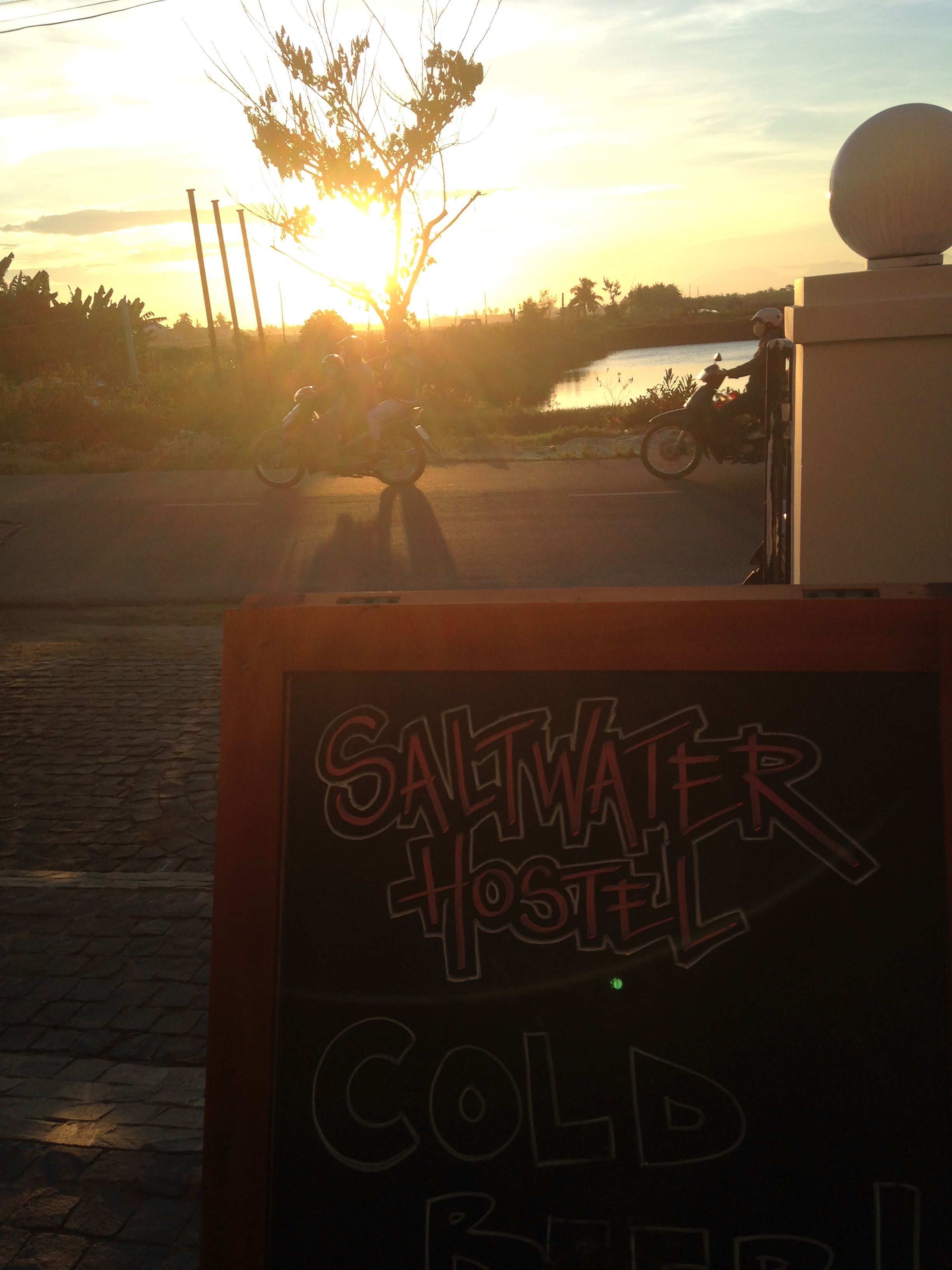 We are really impressed with the place. While its location is so-so – quite a bikeride into town – it looks modern, appealing, and most of all, clean. The cleaning staff really works hard – I leave all of my belongings on my bed one day, and when I come back, my bed has been made, my stuff neatly placed on the bed, and there is a free pack of Mentos right next to my folded pile of clothes! Probably a mistake, so I eat it before anyone notices.
They also have a nice pool, and it's very social. I recommend it to anyone going to Hoi An!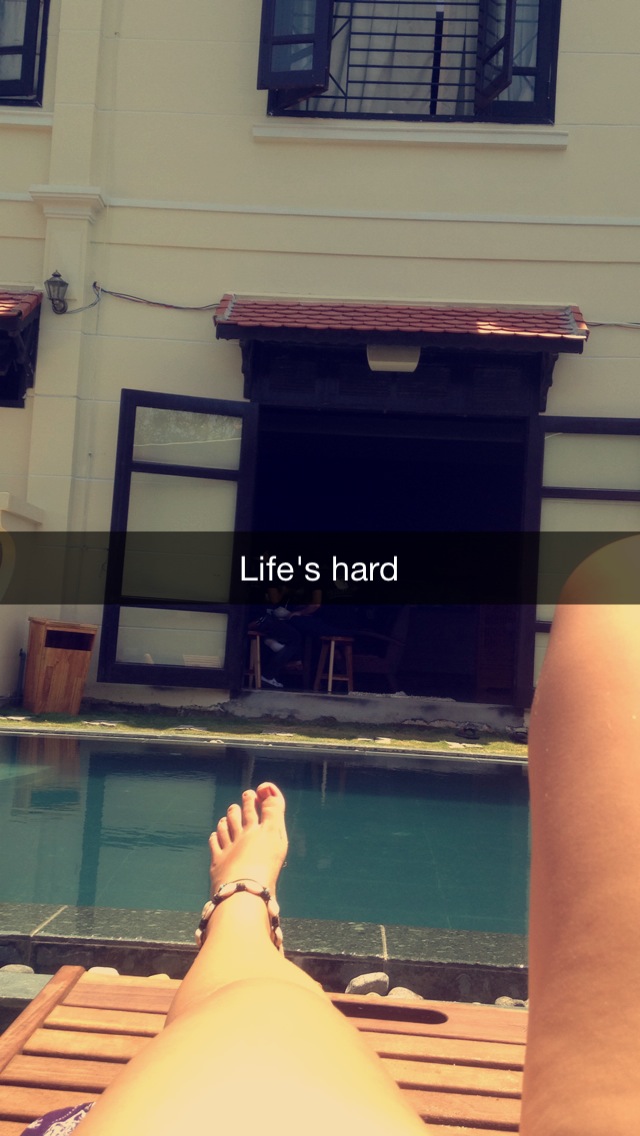 The day we arrive, they are doing their very first pubcrawl, and since we're all about making history, we go. We only go to two bars, but I get very drunk. I mostly hang out with a German and an Irish guy, while Sara hangs out with a group of Danish guys that I seriously dislike for their need to be condescending, slut-shaming pricks. I am home at around 2.30, after dancing with an eccentric Vietnamese lady and being hit on a 10-year older English guy becomes too much to handle.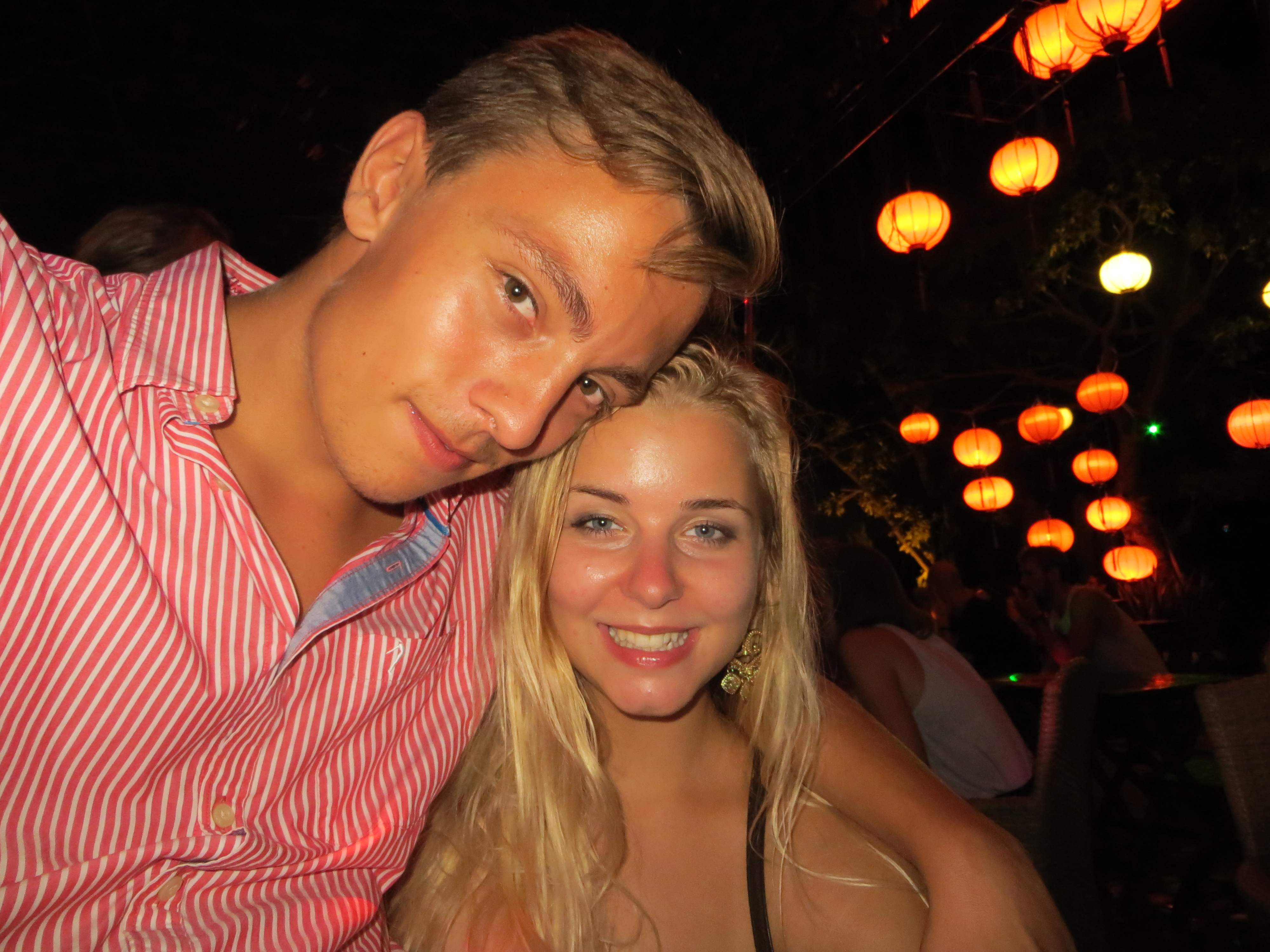 I stole this picture from Edda. She has a bunch of very silly pictures of me from that night, but I decided my drunk face is enough to share for now.
I wake up the next day very hungover. After a shower and breakfast, I immediately run up to my room to curl up in bed. Then we hang out at the pool until it's time for a cooking class that the hostel helped us book. We ride on bikes to the local market, where a guy explains the different products we will be working with.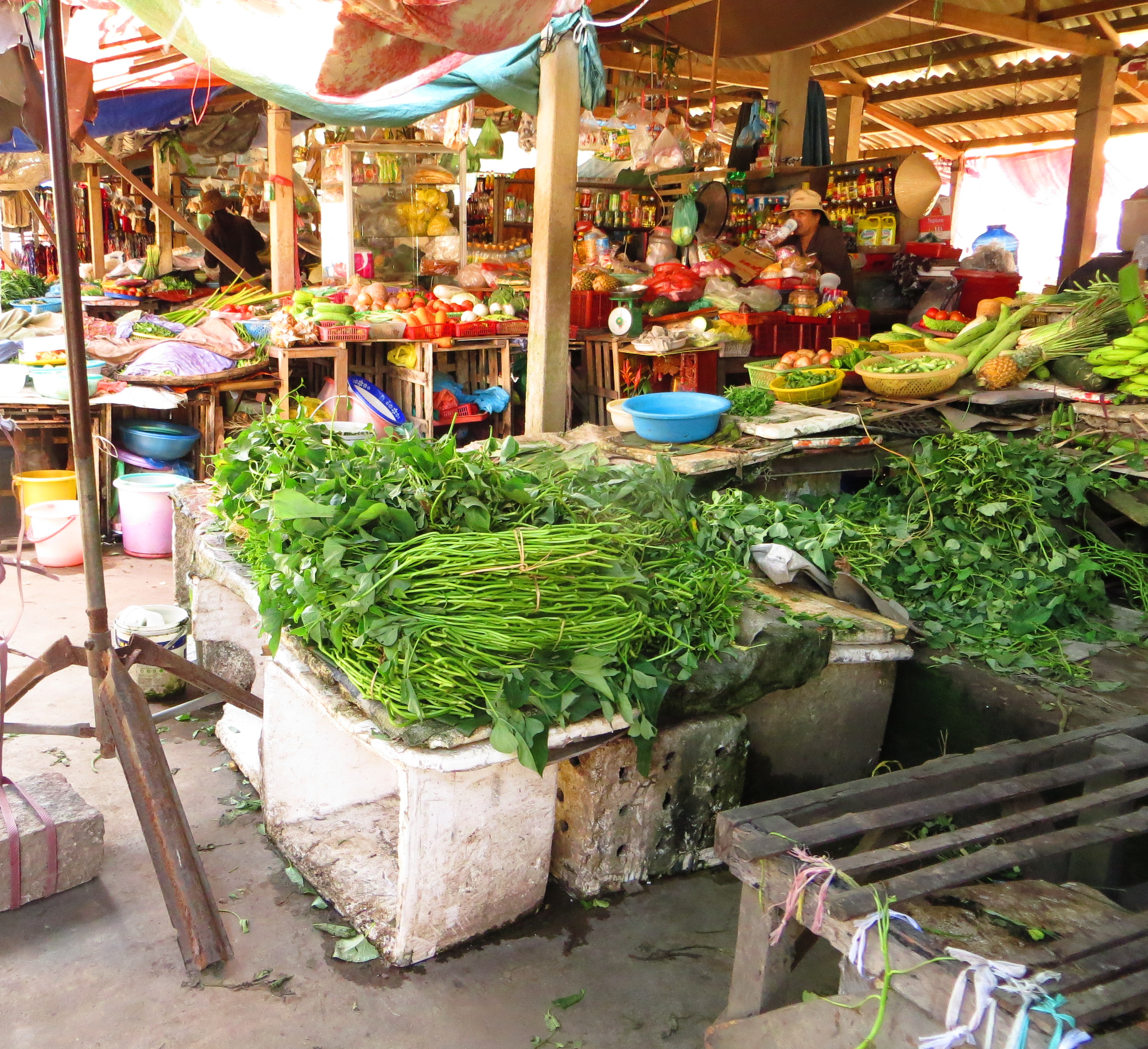 Then we ride out to the countryside with vegetable farms as far as the eye can see. The chef/teacher is fun. He makes us wear ugly hats, throw pancakes in the air and gives us yellow cards when we do somethig wrong. He also thinks I am  17, and says we should get married. Anyway, we make Hoi An springrolls, papaya salad, Vietnamese pancakes, and chicken in claypot.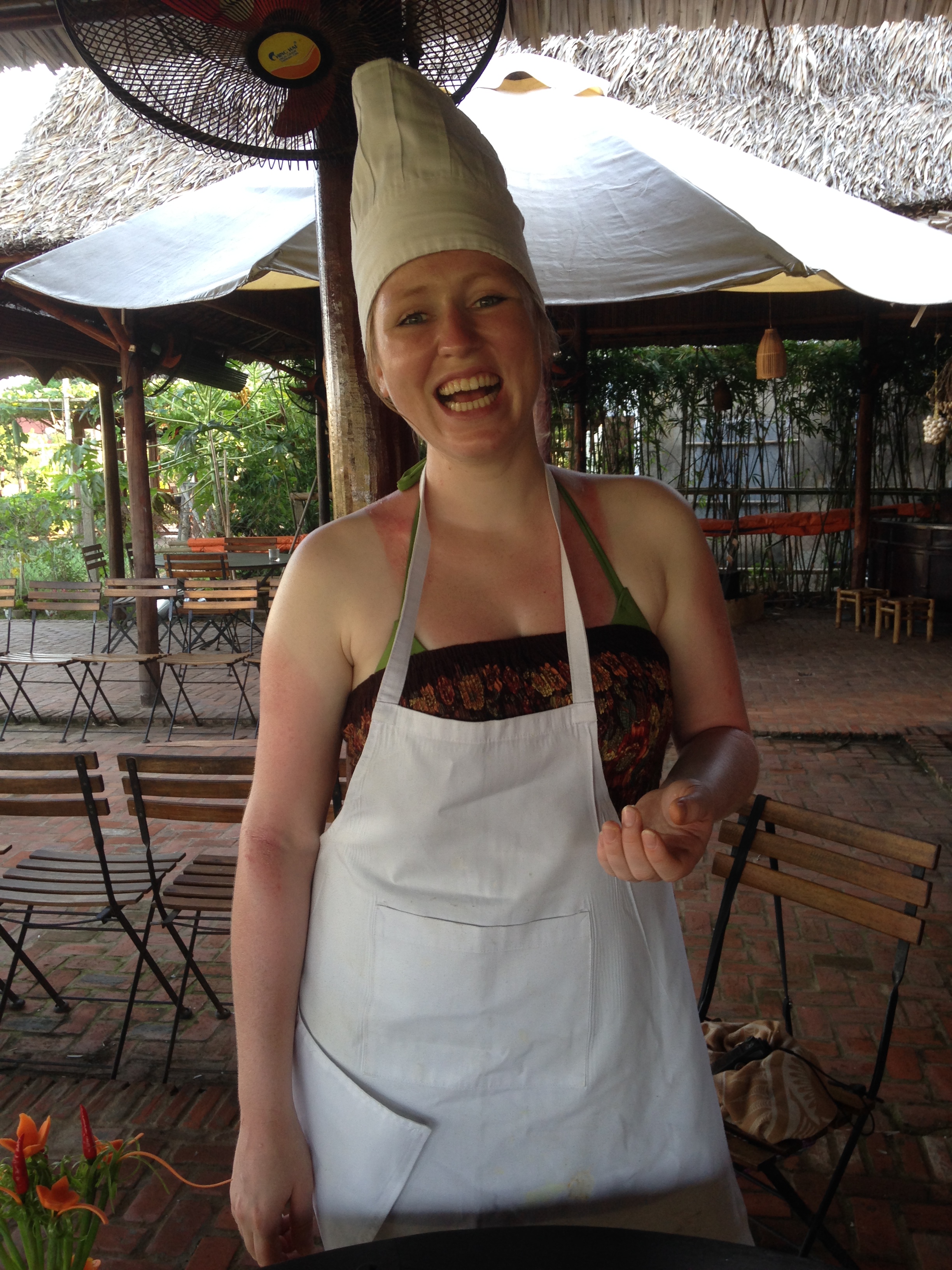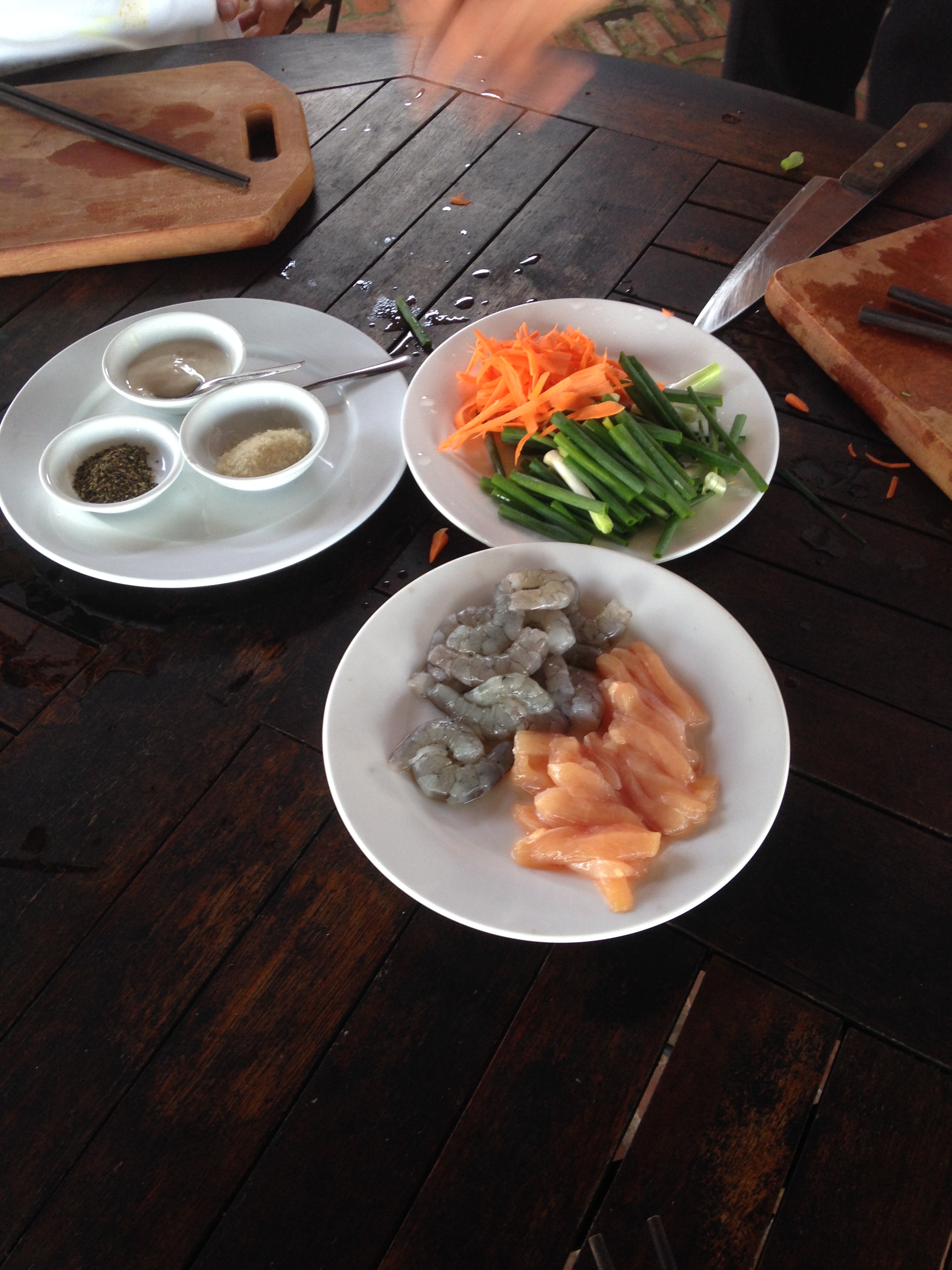 Ingredients for Hoi An springrolls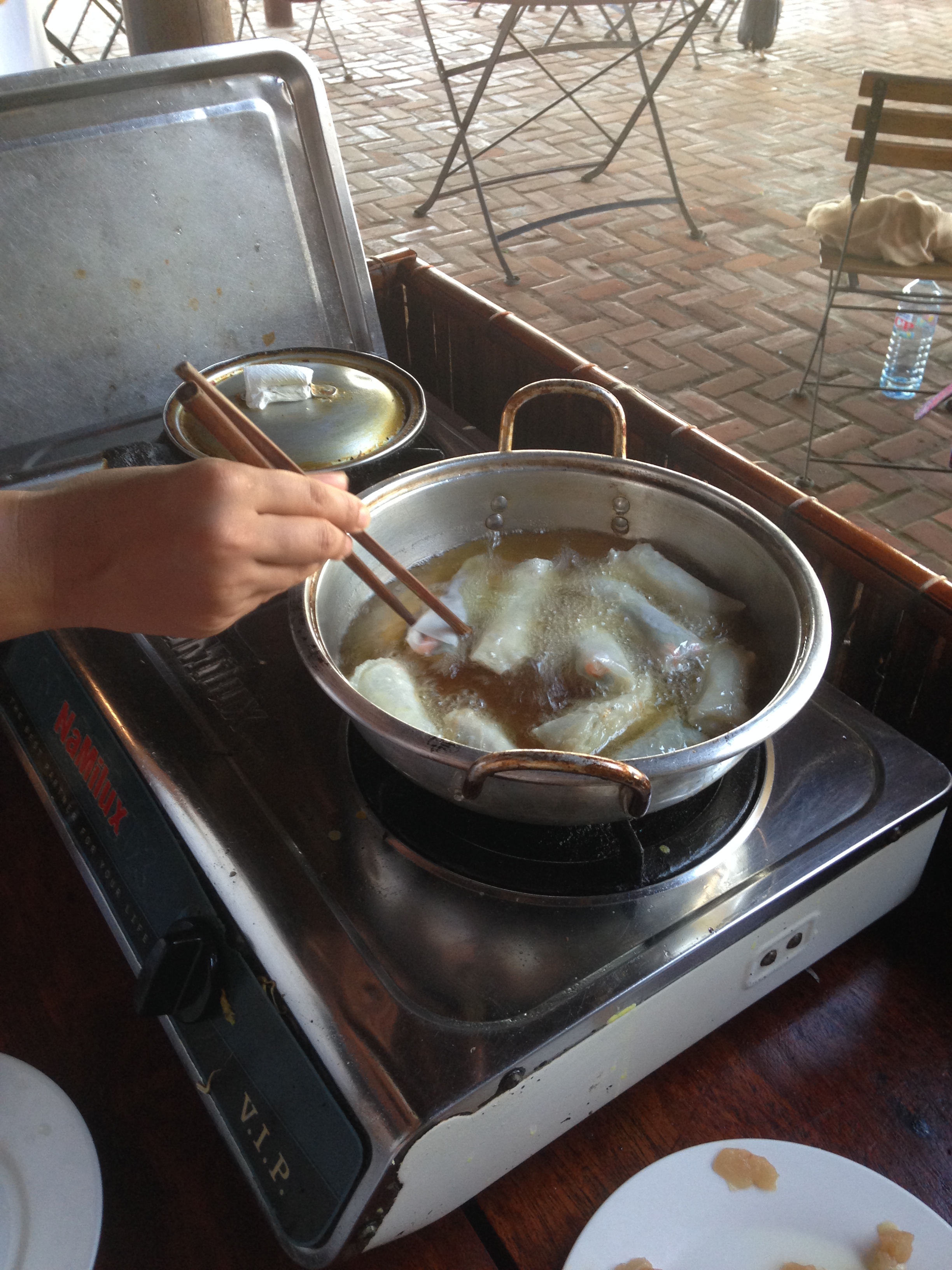 While we sit down to enjoy our meals, we are enjoying the view of farmers tending their rice fields or picking basil and mint. As the sun is setting, we ride the bikes along the river back to the hostel, enjoying the breeze and the view. We are so full he might as well have rolled us back, though. It's around 7 pm, and we pass out right away and don't wake up until 9 the next morning.
We've heard that Hoi An is famous for replicating clothes from pictures for no money, so we ride the hostel's free bikes into town, have a look at the big market, and then go to a tailor. I give them some pictures, and they give me a minimum price. It'sso expensive, I could've bought the stuff in the pictures at least twice. Edda is surprised too, and only gets one of her dresses shortened, while Sara gets a dress and a coat. We have to go back for a fitting at night, so we gp back to the hostel to relax a bit. Then, an hour before her fitting, we go into the town and see the Japanese bridge, all the lanterns and the shops. We sit at a café and have some cake and enjoy the beautiful, cozy little town.
The fitting is over quick, so we just walk around for a while, checking the shops out. When we get home, Sara and I want to get our open bus ticket to Nha Trang confirmed, but the receptionist who calls the bus company is told that we have to show up to do that – something the travel agent selling us the ticket insisted wasn't necessary. With an hour until their closing time, we hop on bikes and drive the around 4 km to confirm our damn ticket, and then 4 km to go back. I am tired and have a headache, so I have a quick shower, a quick pack, and then I go to bed. Of course, some girls come into the room after midnight and start talking and rummaging through their bags, not giving a fuck that we are trying to sleep. Then, a guy starts puking in the bathroom – loudly! – for like 20 minutes. I wake up around ever 2 hours, pissed.
Our final day in Hoi An consists of a trip to the city to pick up Sara's clothes, where the ladies at the shop also gets us some bags of coffee each when we ask which coffee is the best, then we ship some of Edda's stuff home at the postoffice, and have vietnamese lunch at a small family home/café that the clothes ladies have recommended. We have White Rose dumplings, which is a Hoi An specialty. They don't have a particularly strong taste, but they're very good.