Bali, Indonesia: a holiday from my holiday, part I.
(read part II here)
As Sharon and Tanya are getting dressed up and ready to go to the races, I get in an Uber and $60 later I arrive at the airport. A boring 6-hour Virgin flight later, I arrive in Bali, get in a cab and head to good ol' Kayun Downtown Hostel, just like I did 2 years ago. I'm expecting a welcome committee consisting of my best friends, Aga and Pete, but they are nowhere to be found, so I settle for a Bintang beer on an empty stomach and FaceTime my other best friend, Albulena. After around an hour, I feel like passing out from not eating since Sydney lunch time, and grab some fruit at a nearby shop, and then my so-called friends decide to show up. Then we go get real food.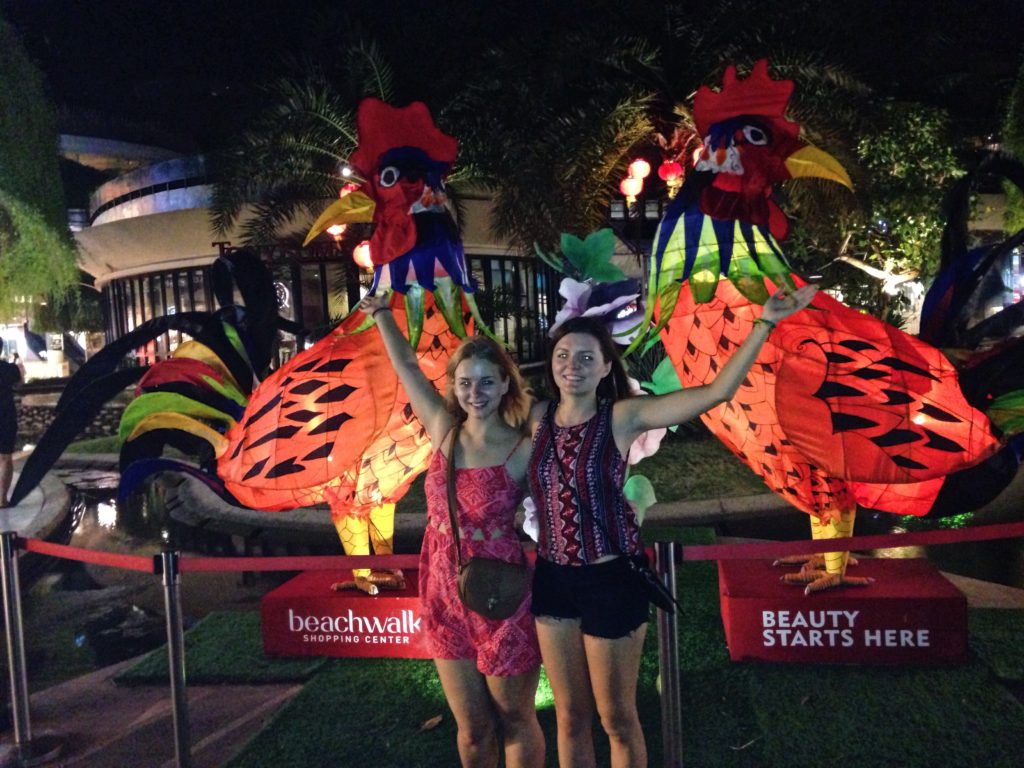 Back at the hostel, we have several Bintangs and chat to some room mates when Hollie shows up and joins us. Hollie worked at The Pink Palace after I left for Australia, so this is the first time we meet. We all drink for a bit and then go to bed, quite knackered.
The next day we have breakfast at my favourite eating place in Kuta (not the Bunnings Sausage Sizzle) and check out and hop on a shuttle to Ubud.
Here we are staying at the awesome Bamu Indah, a boutique hotel that uses no plastic, but lots of bamboos (straws, elevators, you name it).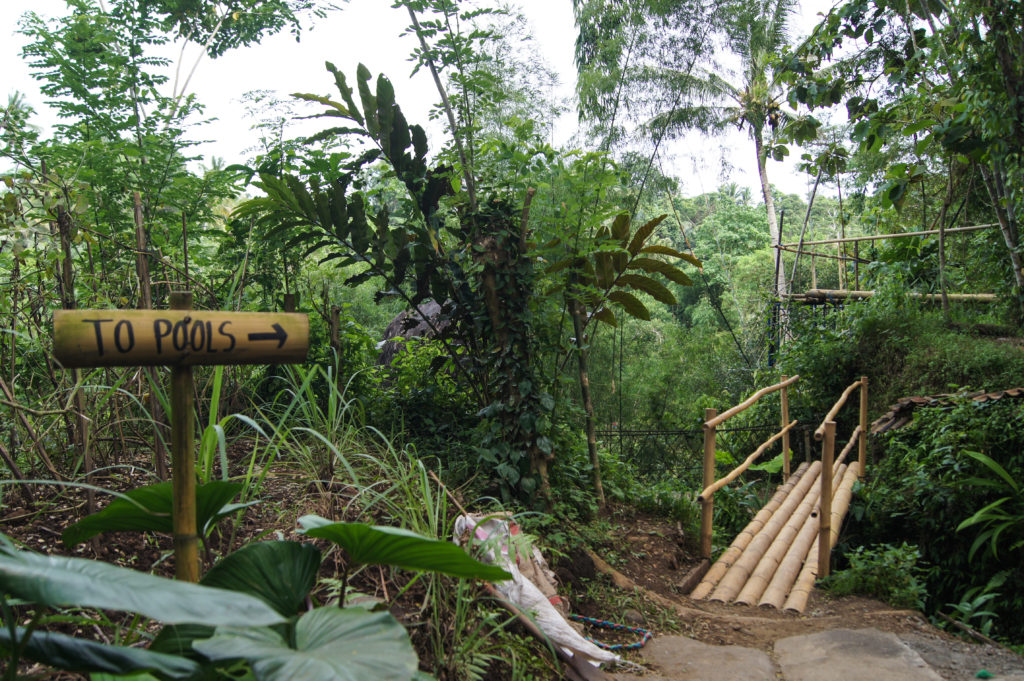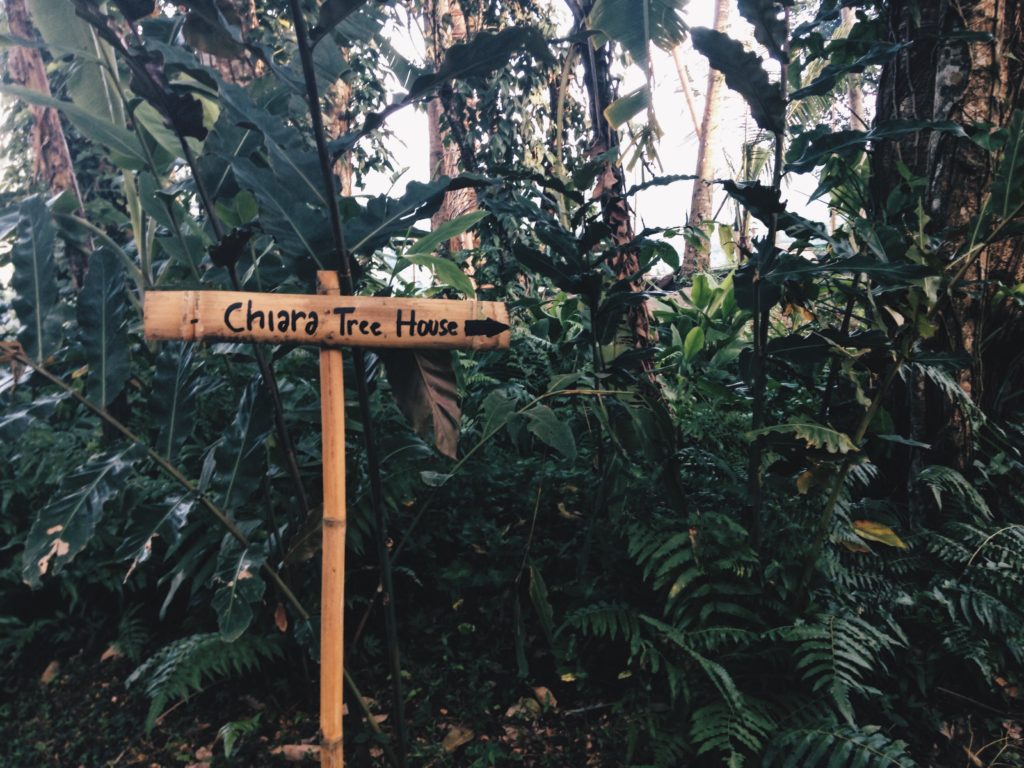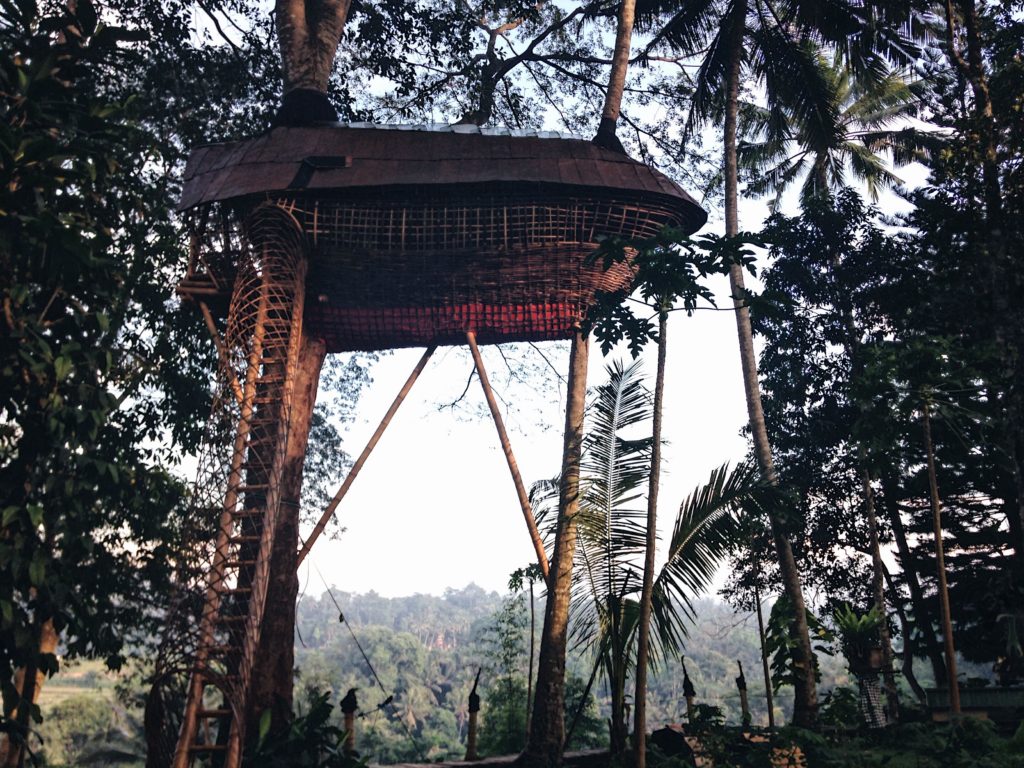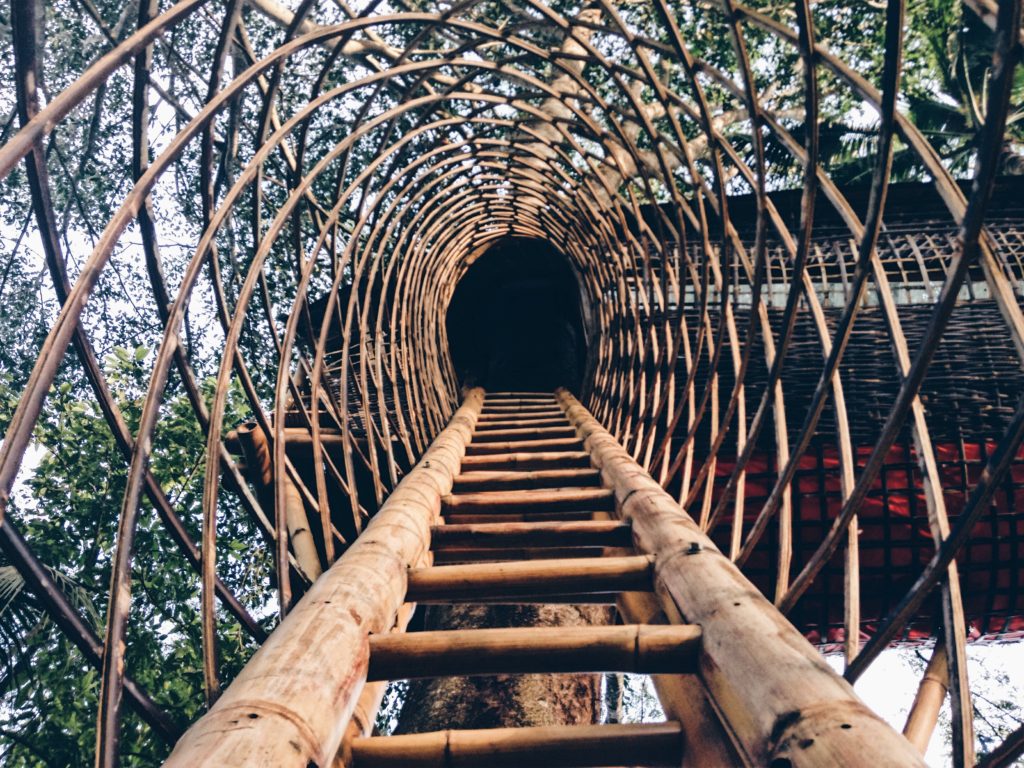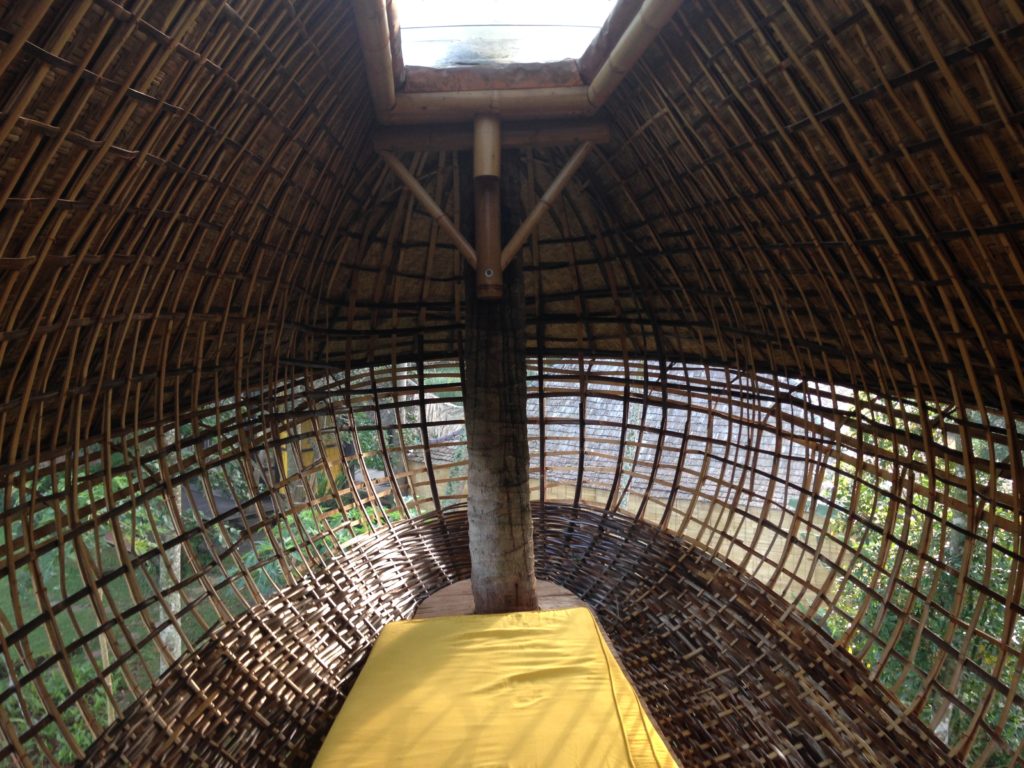 We then head to the Monkey Forest, where Pete once again proves he is some kind of Monkey God, as they are on him like flies on honey, while we have to use bananas to get them to sit on our faces. It takes us several attempts to get decent pictures, and in the end I come out of the experience with monkey poo on my feet.
After escaping feces-flinging monkeys, we grab pre-dinner at a nearby restaurant that serves Aga wine that is almost as great as the actual Aga.
While the food at Bambu Indah is pretty great, we decide to check out the nearby night market for dinner. It's a relatively short but scary walk in the dark, as there are basically no lights or sidewalk, but heaps of traffic and ditches to fall into. The night market is full of locals and we attract a lot of attention with our presence. Eventually we find a little stall that sells chicken soup for only 10.000 rupiah (around $1) and we sit down and feast on a delicious and cheap meal, much to the interest of people around us.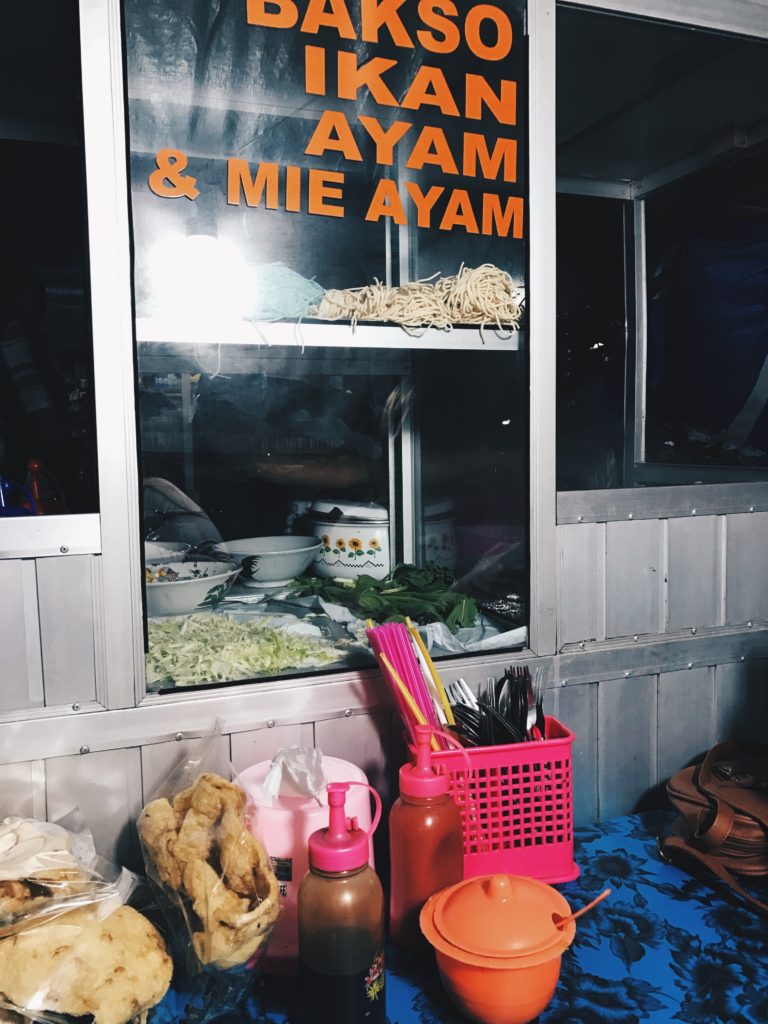 The next day we have a delicious breakfast at the hotel (I keep having to correct myself, as I keep accidentally calling it a hostel out of habit), and a driver picks us up to show us around for the day. We start at Kemenuh Butterfly Park, which is a random but fun stop on the way. I try to teach the girls how to get butterflies to sit on your finger, which Aga finally succeeds doing after a lot of practice and unwilling bugs. That's my girl. We also get to look at some really cool cocoons and giant moths.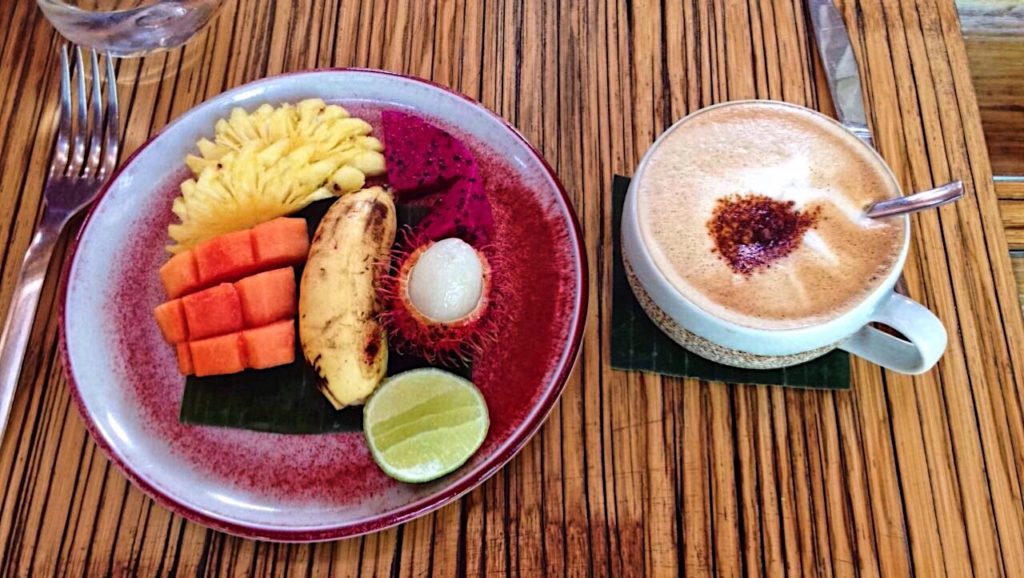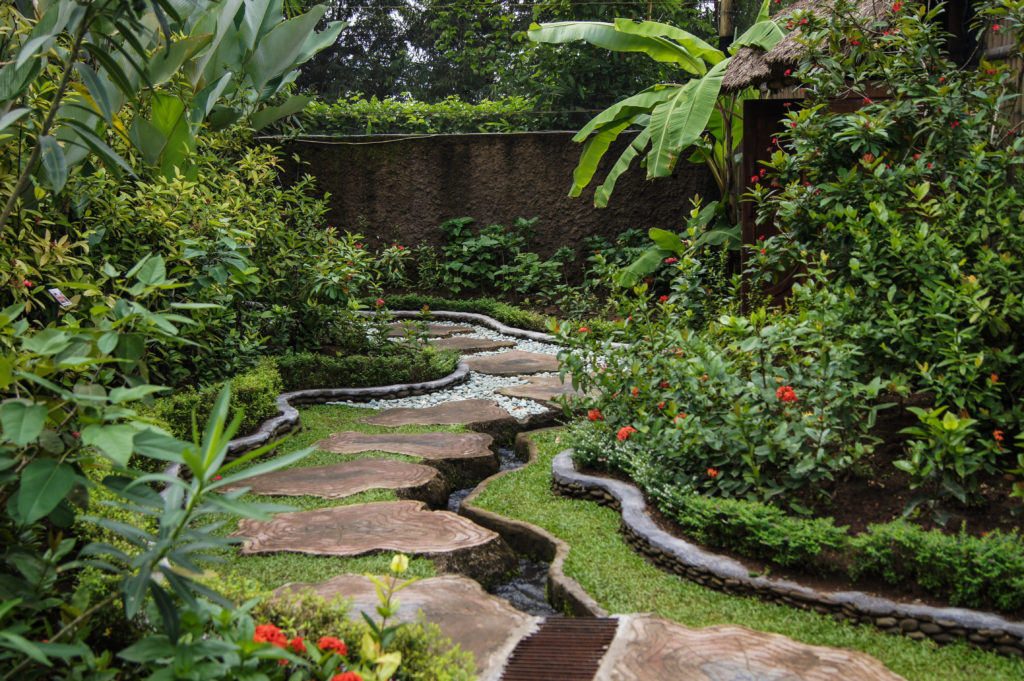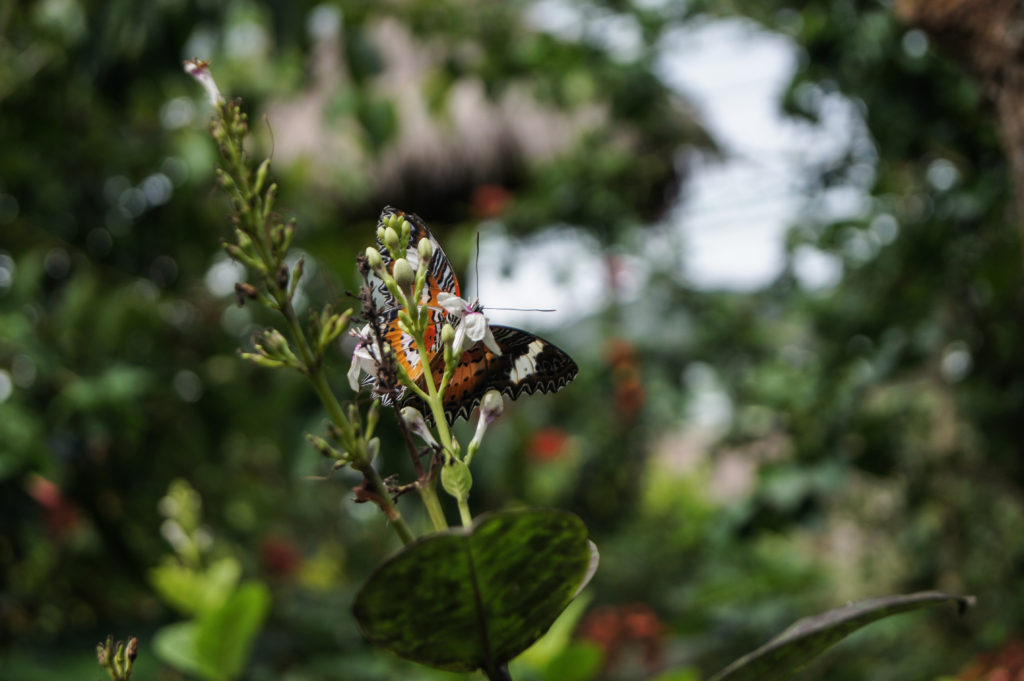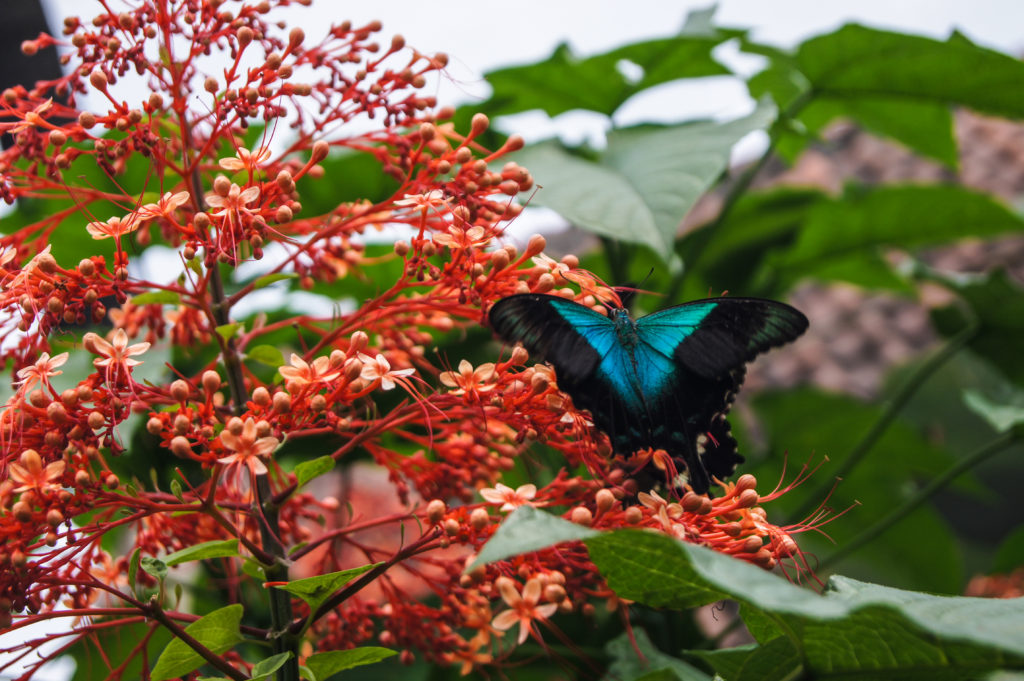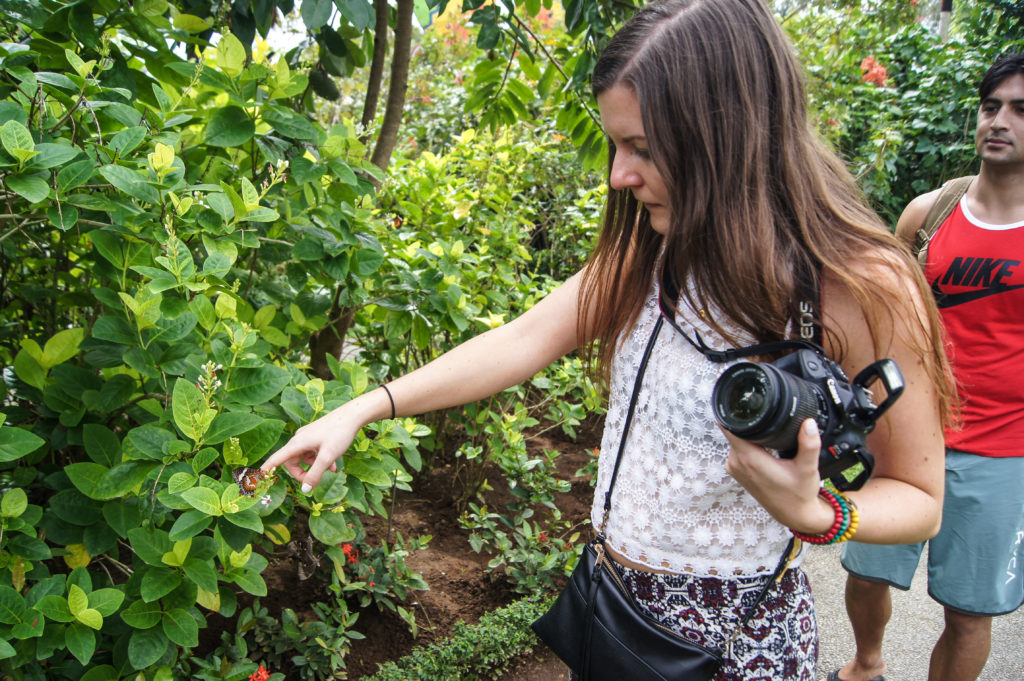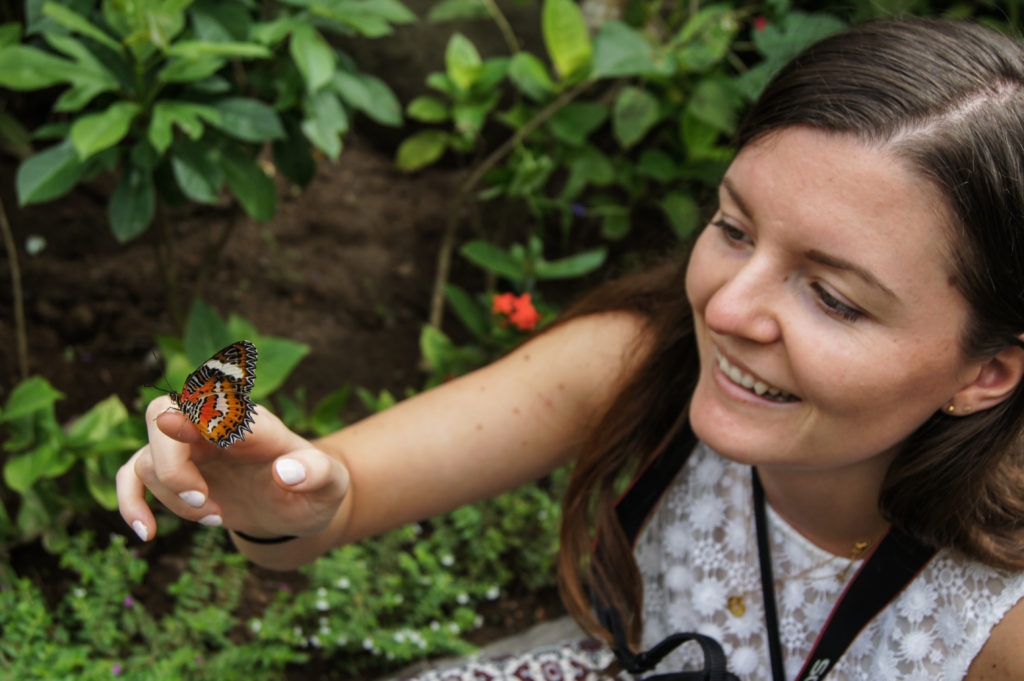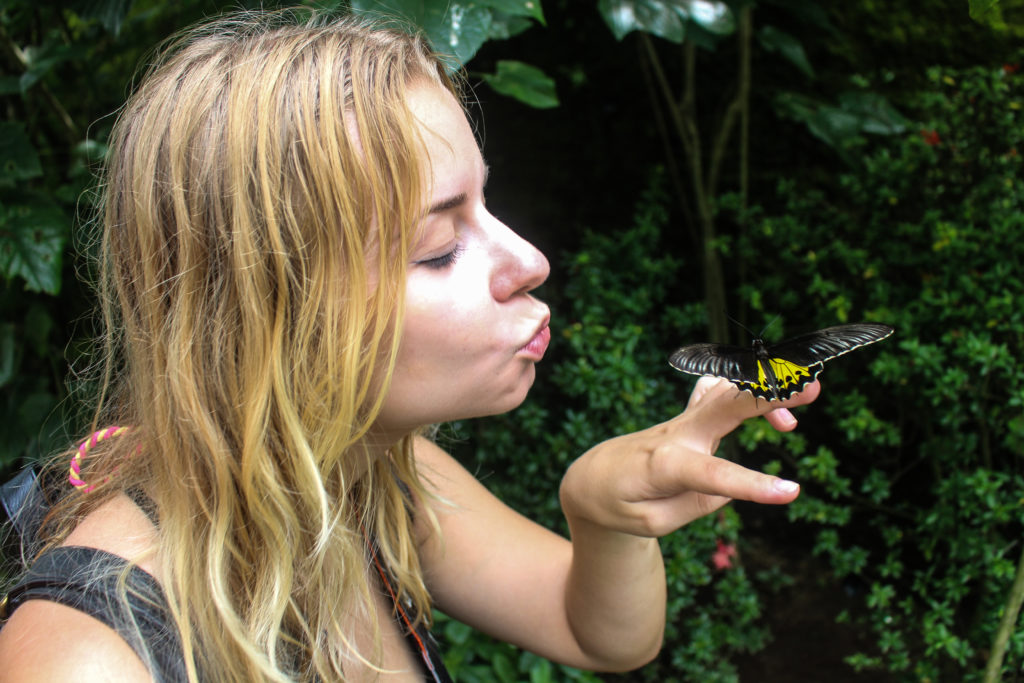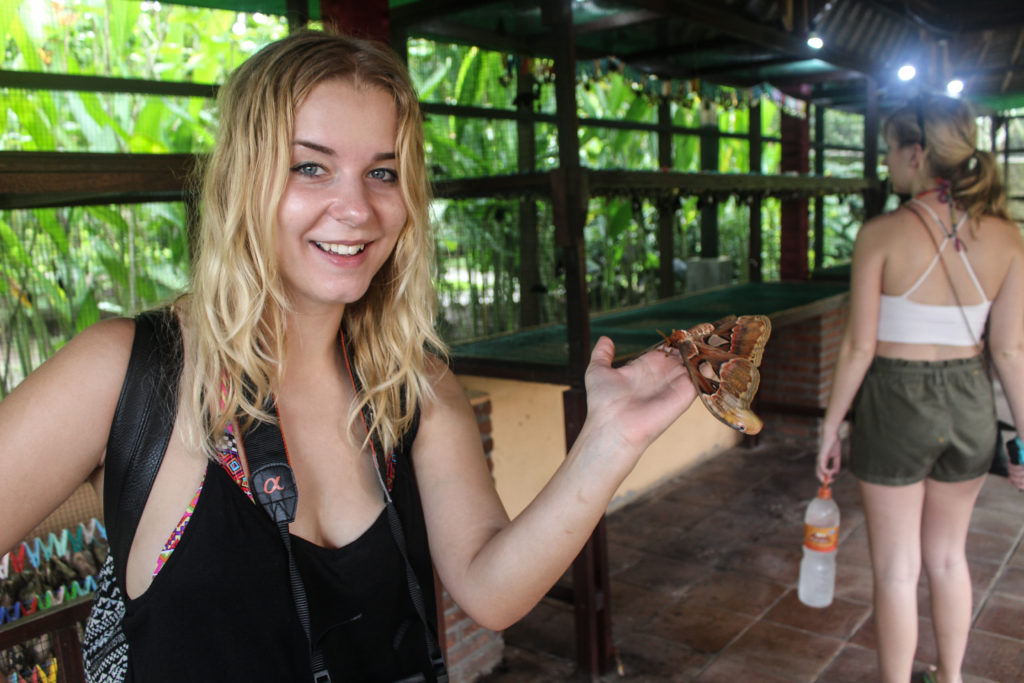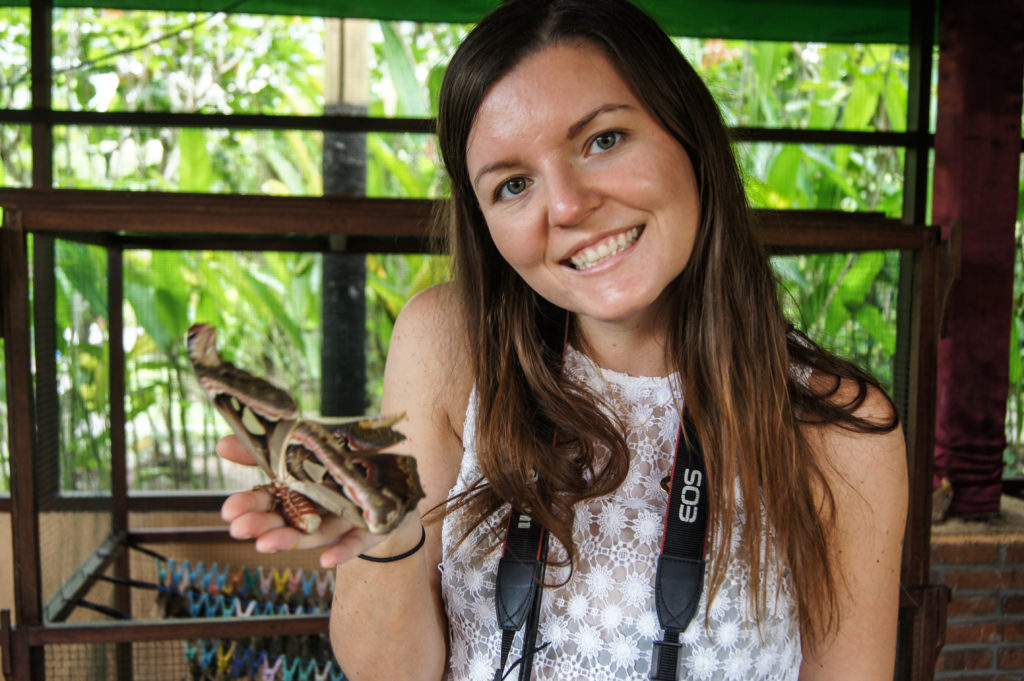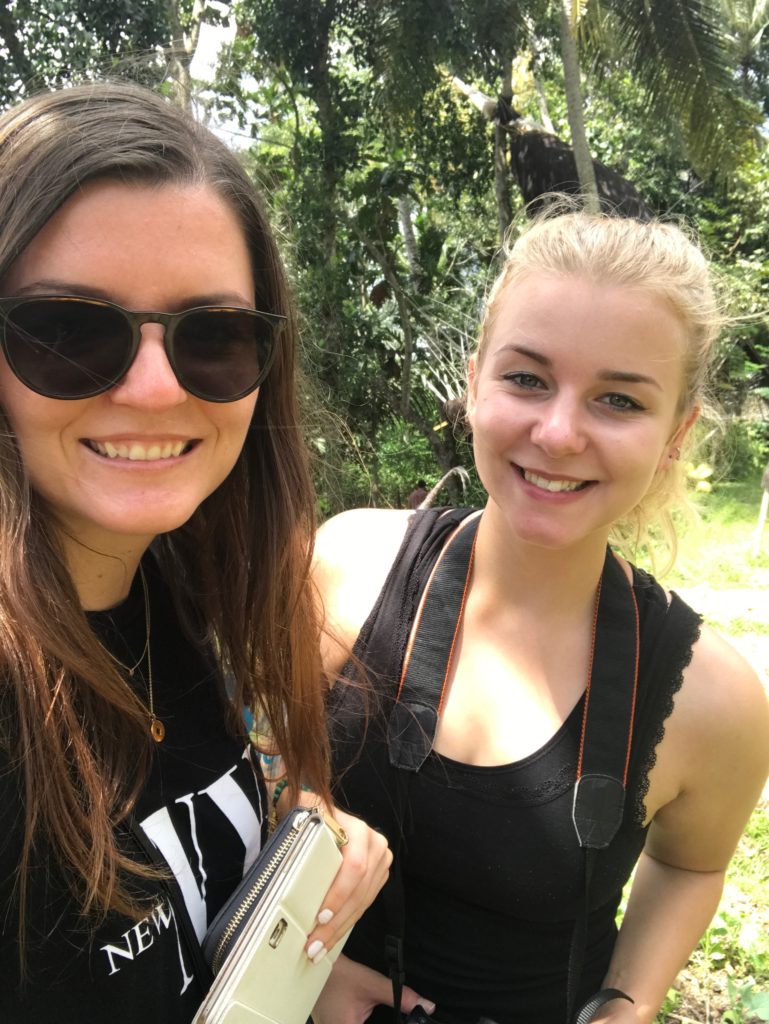 Next stop is the Tegenungan waterfall. Two years ago, Pete and I visited on a quiet day, and managed to swim under the waterfall. Now it is packed with people, and the water is coming down – hard. Pete, Aga and I get into the water, trying to swim towards the waterfall, but the stream makes it almost impossible. Afterwards, other tourists attempt to do the same, but realize it's a dangerous and lost battle. I make mistakes so you can learn from them, kids.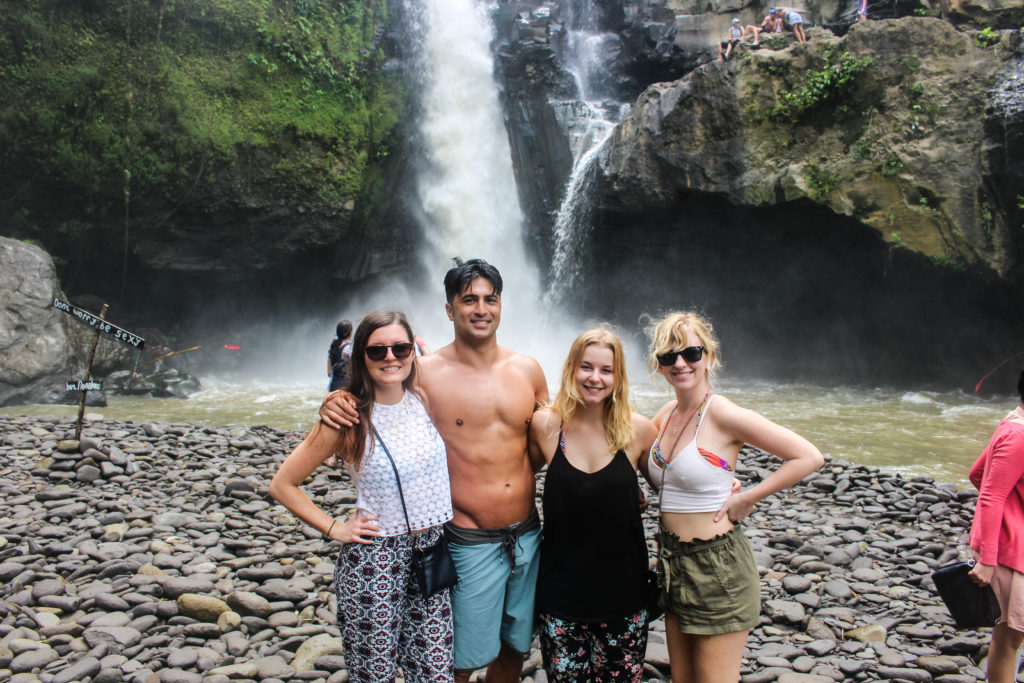 Feeling all shaky from almost drowning and having to get Pete to save my ass, I suggest we enjoy a Bintang Radler by the waterfall, so we have two. I have a cool lemon-y beer in my hand, and I'm looking at a waterfall, how good is my life?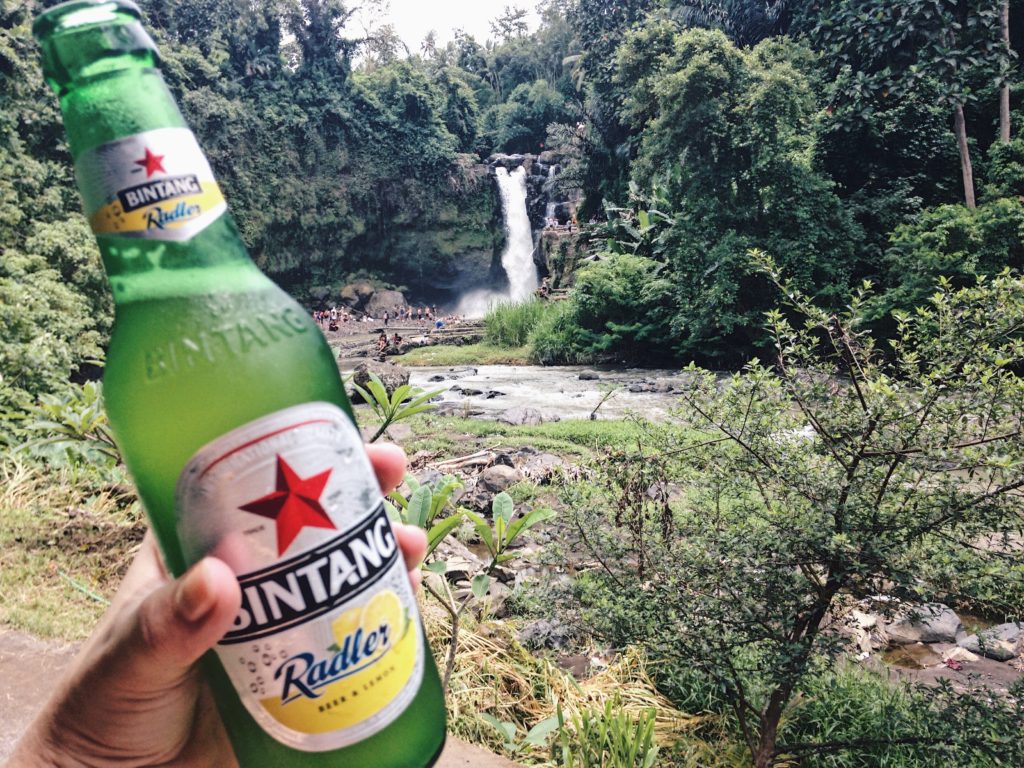 Feeling slightly intoxicated, we head to Goa Gajah, where we wash off our sins or whatever and peek inside the elephant cave, which has a heavy air filled with incense, very few lights and a girl creepily meditating in a corner.
We have built up quite an appetite, so we are taken to a rice field for lunch, where I have chicken satay and fried rice – I could live on that forever. While enjoying the view and the food, Aga and I also try the luwak coffee – the most expensive coffee in the world, made on coffee cherries eaten and digested by toddy cats. Yep, it's cat shit coffee, and it tastes alright. I don't even need to put any milk or sugar in mine, which is a huge deal to me.
After we've filled our bellies, we go to the Holy Spring Water Temple, where we (respectfully) jump in the pool and have a wash. Taking my pants off and putting them back on at a crowded, religious site is totally one of the coolest things I've done.
Lastly, we get to Tegalaland Rice Terrace and walk around a bit tired and unmotivated. There are a lot of donation stations and people trying to rip tourists off, and I need a cold drink, so we stay long enough to do a good walk around and take a few pictures.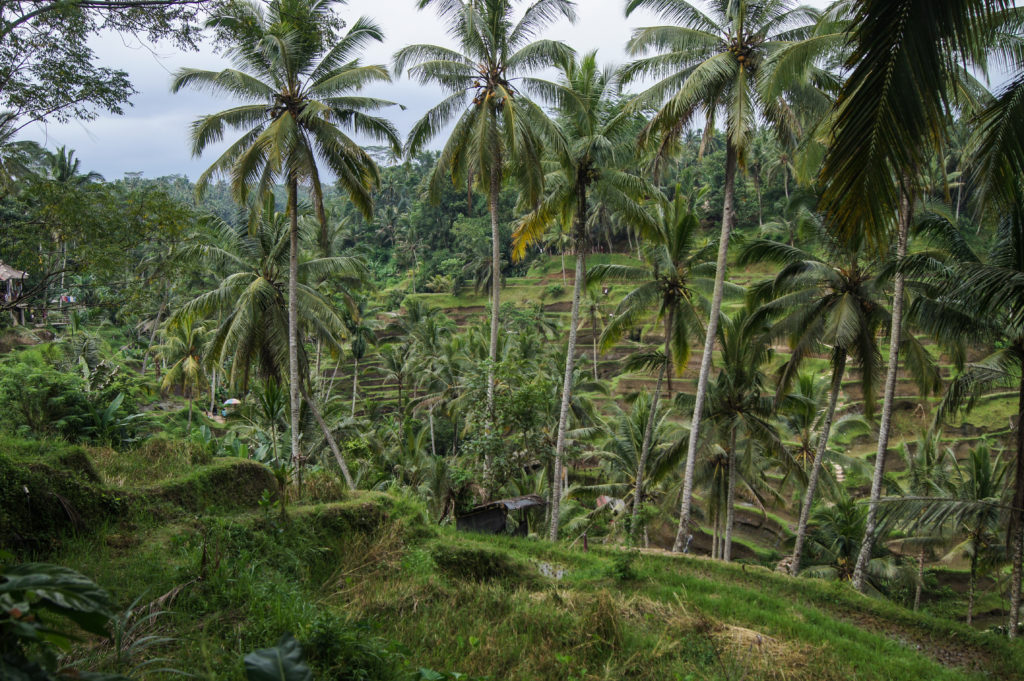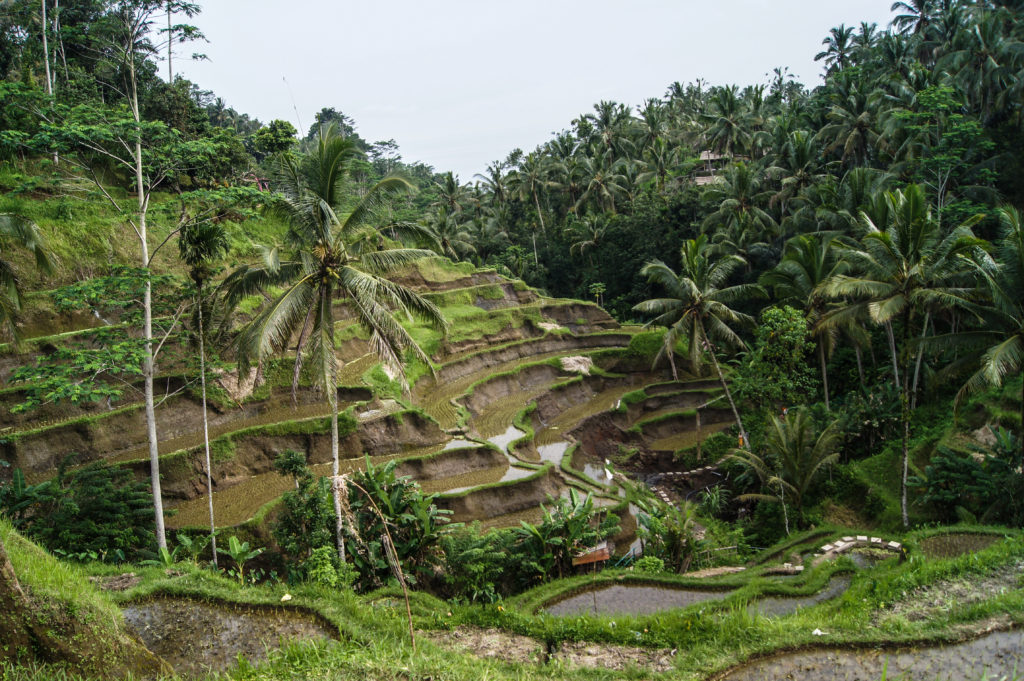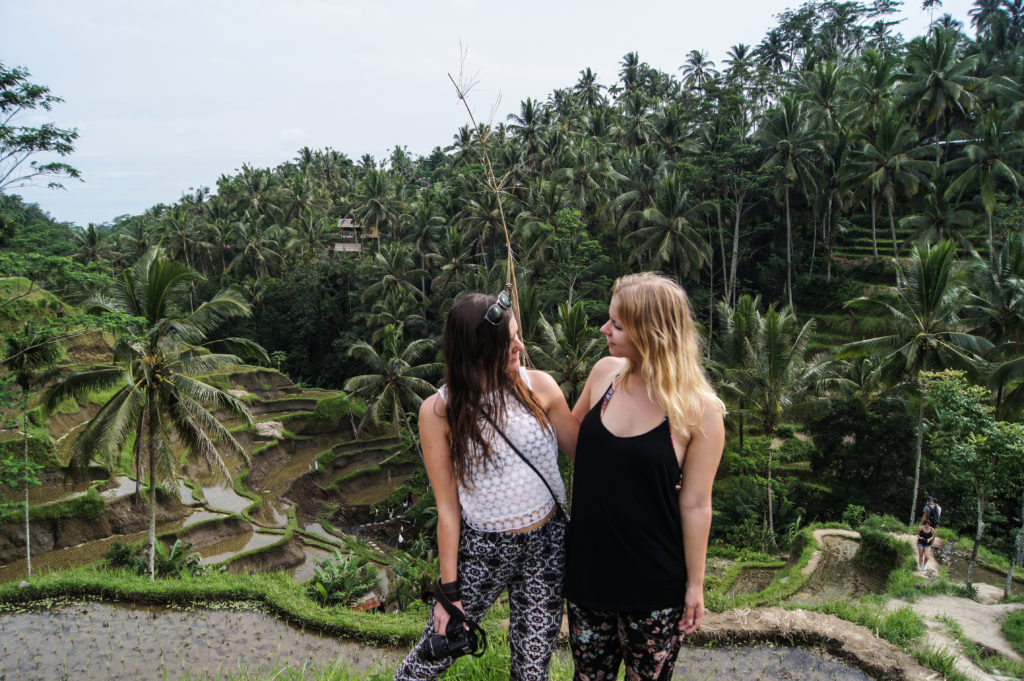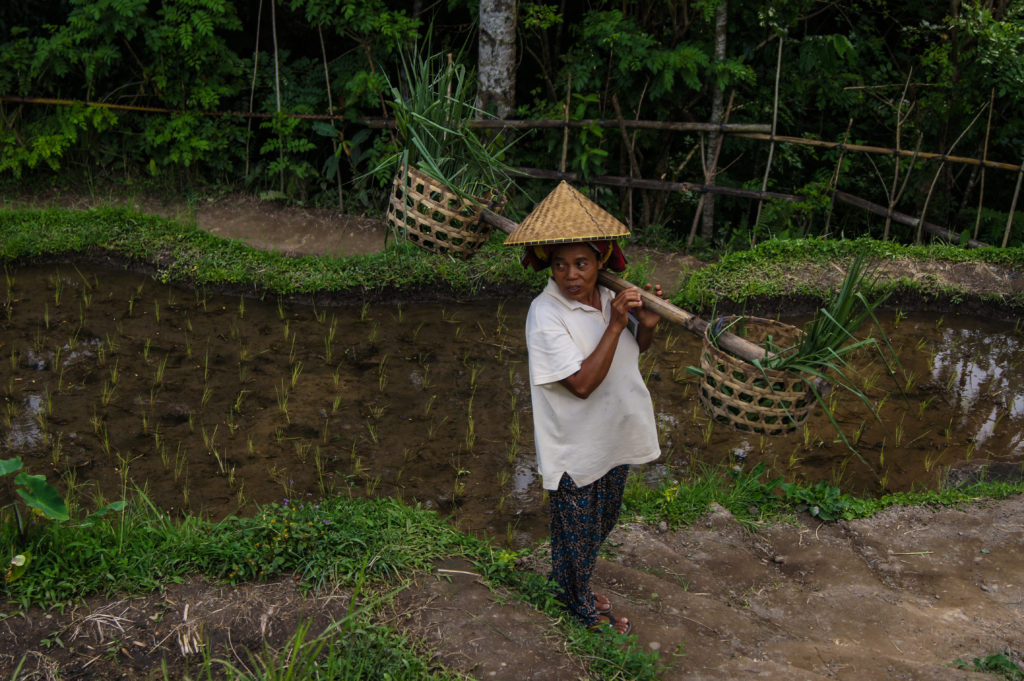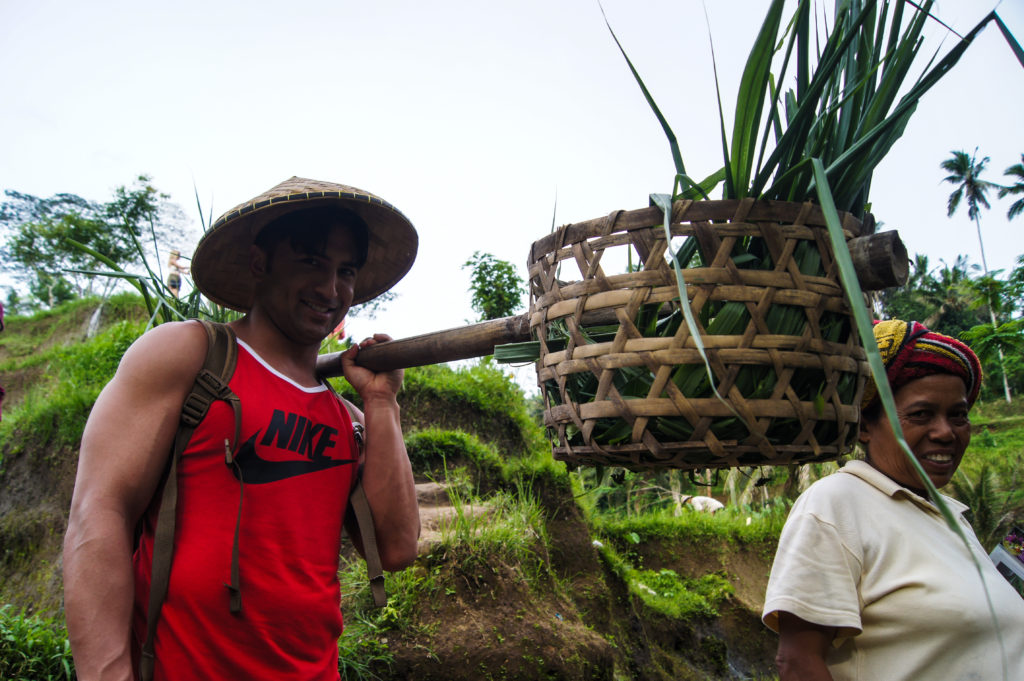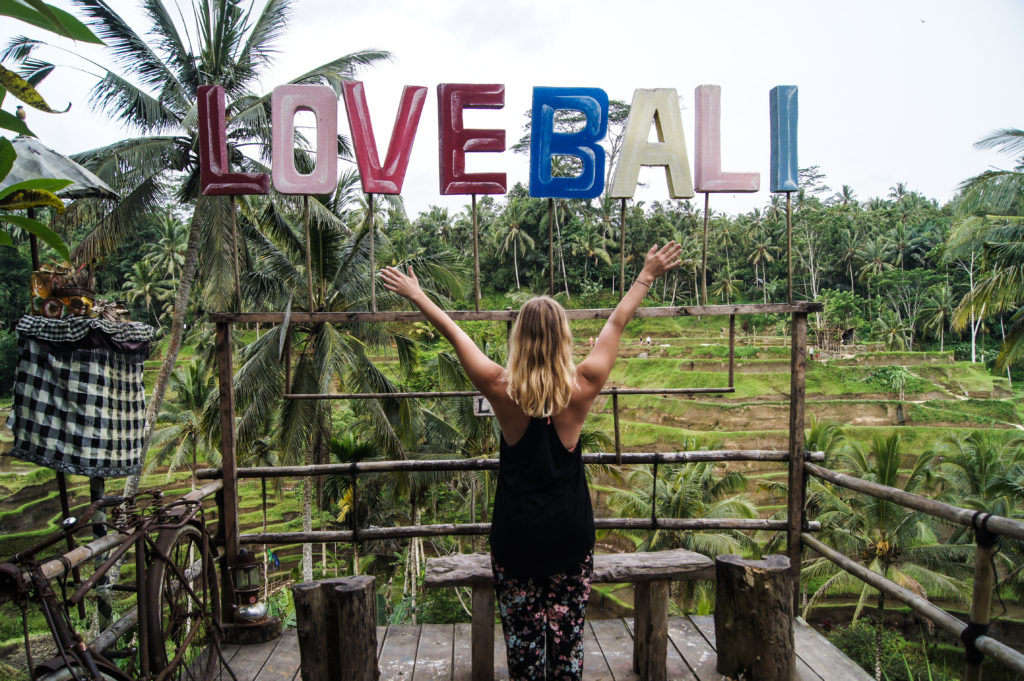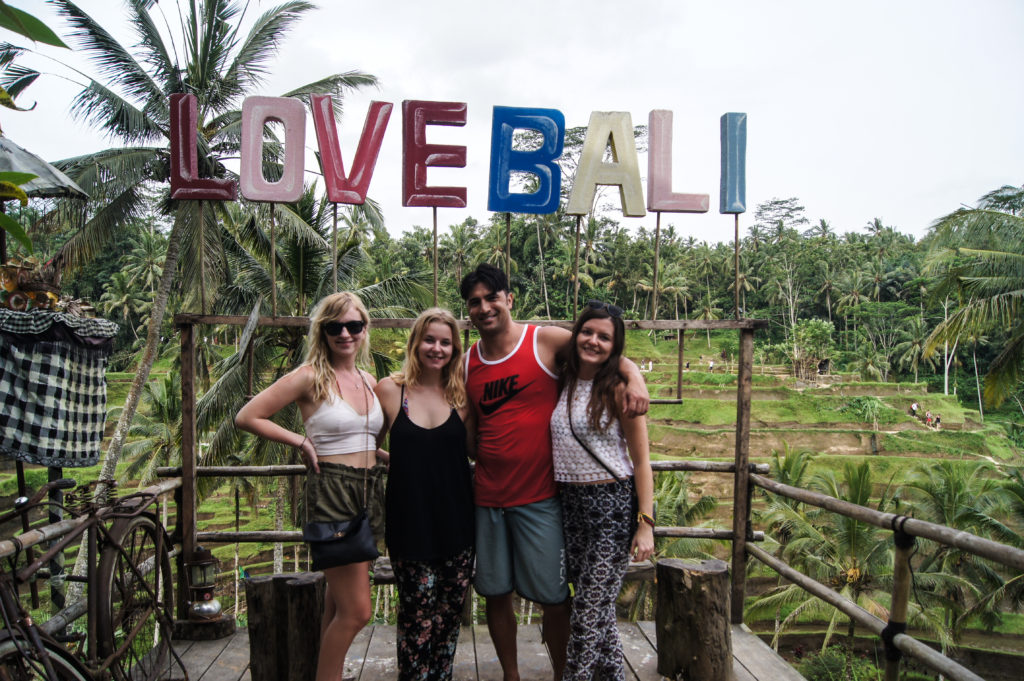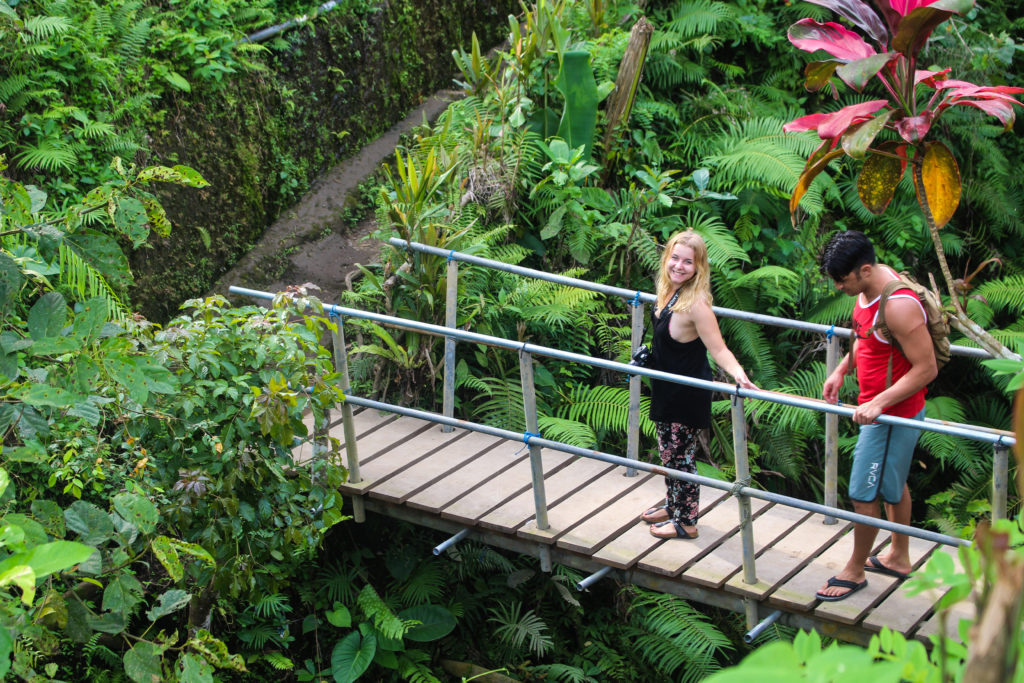 Back at Bambu Indah we have some dinner and proceed to get wasted, do the cube test, have tickle fights and interrupt a conference call someone is trying to make in the restaurant. I'm super annoyed with Pete for tickle-torturing me, so I go to bed after a snarky comment made by the lady who decided to spend her evening having a conference call in a restaurant with drunk people.
Sadly, we have to check out and say goodbye to this beautiful place, that we could've easily stayed at for the entire week. On to the next one!