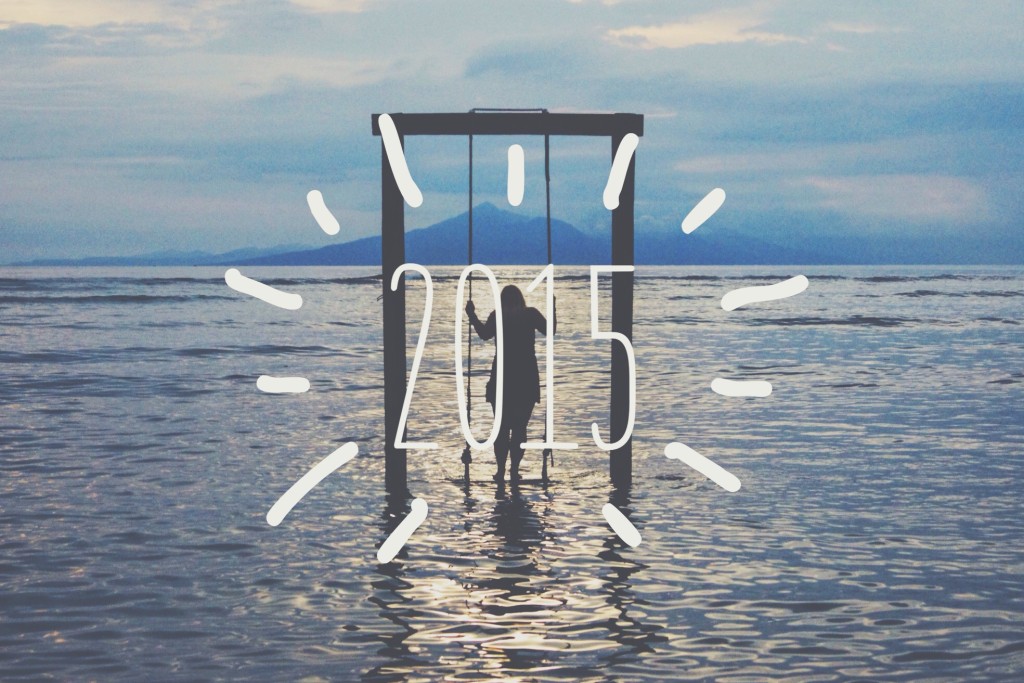 2015 was another weird year of unfortunate happenings, inappropriate doings and amazing experiences. While some people collect post stamps or coins, I collect stories to tell the grandkids when they're old enough to know what a strap-on is, but enough about The Pink Palace. Of course I am not talking about sexual stories, so get your mind out of the gutter.
1. I tried to leave Denmark, but missed my flight
The first flight of the year, out of many. Because I couldn't tell the difference between 6 AM and 8 AM. Luckily, I found another flight on the same day from a different airport, but it was an incredibly stressful (and expensive) day, where I barely got to say goodbye to my family, before jumping on a last-minute train.
(link to blog post: Fifty Shades Of Dismay: How I Survived Friday The 13th)
2. I shot guns and threw a hand grenade
Right after throwing up in the car on the way there.
(link to blog post: I Threw Up In A Car, Then I Threw A Hand Grenade)
3. I planned a trip with someone I met online
Thanks to TravelBuddy, I met Sophie and travelled the Philippines with her for a month. It could have gone horribly wrong, like she could have been a Matthew with a deviant sexuality, but she was actually a sweet girl who was a lot of fun to be around. She didn't even try to rape me once.
(link to blog posts about travelling the Philippines with Sophie)
4. I had pinkeye and was told I look like Bridget Jones
(link to blog post: Bridget Jones With Pink Eye)
5. I was robbed in my sleep and then drowned my phone
I had my camera, wallet and Kindle stolen off my bed while I was asleep in my hostel. And then had to report it to the transgender/crossdressing receptionist at 4 in the morning. I then brought my phone in a waterproof pouch with me to document swimming with whale sharks. Turns out the pouch wasn't waterproof.
(link to blog post: I Am Having The Worst Best Time Ever)
6. I crapped my pants
After getting my stuff stolen off my bed and then drowning my phone in the ocean, I came home a bit sick and upset. While trying to nap, I suddenly took a deep breath, and air wasn't the only thing that came out of me.
(link to blog post? I was too embarassed to blog about it at the time.)
7. I went in the water a lot and saw sea turtles, whale sharks and reef sharks
In my attempt to become a real life mermaid, I snorkelled in Gili T, El Nido, Oslob, Whitsundays and The Great Barrier Reef.
(link to blog posts: Turtles, Joss Shots And Sunburns · Island Hopping In El Nido · I Am Having The Worst Best Time Ever · Airlie Beach And Whitsunday On A Sunday · Cairns)
8. I got to cuddle, hold and pet monkeys, koalas, kangaroos, dingos, wombats and crocodiles
It was the best thing ever.
(link to blog posts: Getting Over My Fear Of Monkeys · Blue Hair In Brisbane · The Day We Got To Touch ALL Of The Animals!)
9. I went on a (Tinder) date
It went well but not that well. Don't talk about the sexuality of toddlers on a first date with someone you met online.
(link to blog post: Drinking To Keep Warm In Melbourne)
10. I lived in a van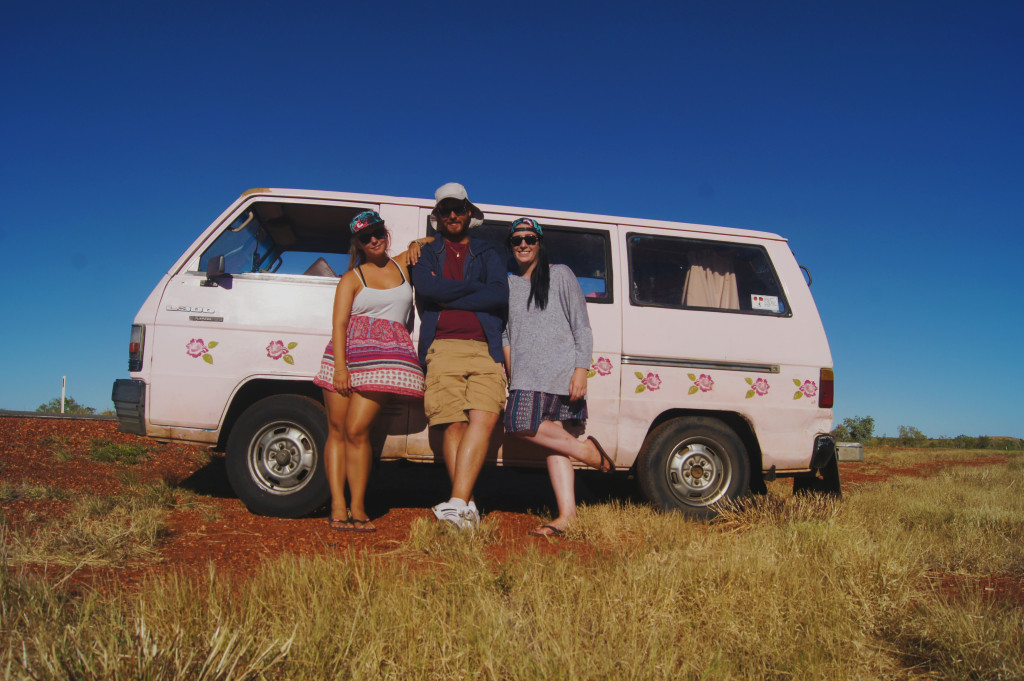 By choice. Princess Rosie, the pink van, was my home for a couple of months while we travelled up the East coast of Australia. Even though we had a large mattress in the back of the van with enough space for two or three people, I made a habit of sleeping in the front seat.
(link to blog posts: Blue Hair In Brisbane, Roadtrippin', The Search For Uluru And The Death Of Rosie)
11. I got stranded in the outback for 24 hours
(link to blog post: The Search For Uluru And The Death Of Rosie)
12. I sorted oranges for a living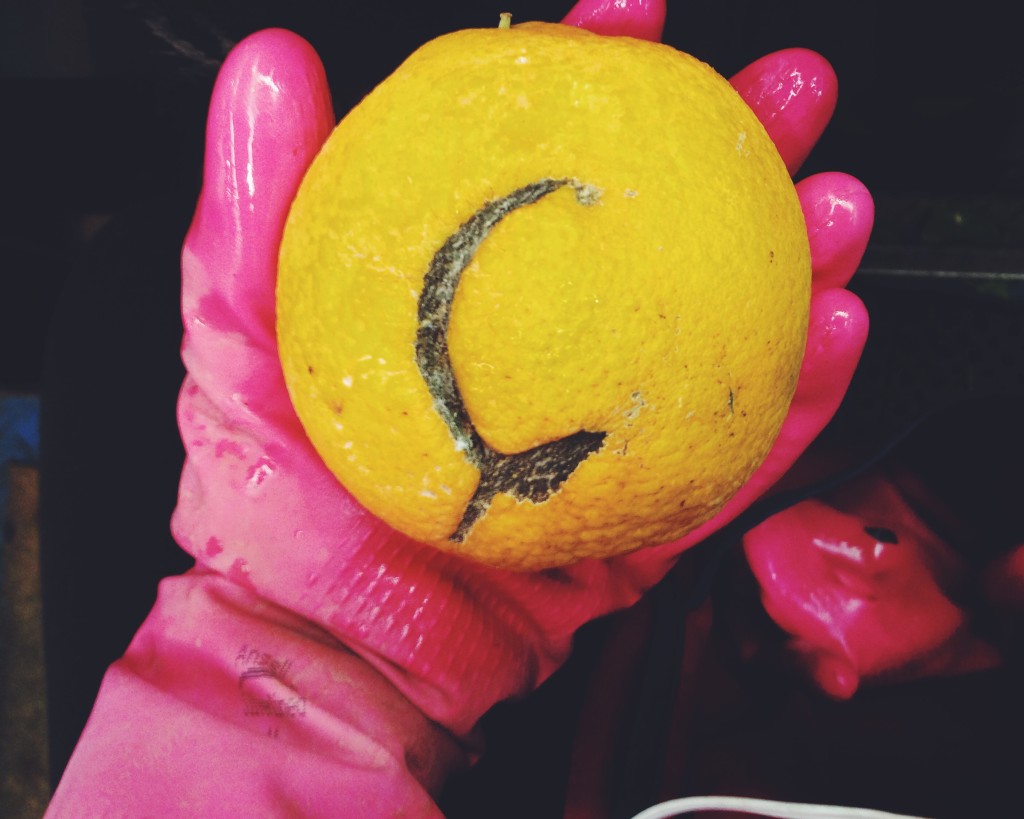 It's wellpaid and soul crushing.
(link to blog post: Making Money In Mildura)
13. I moved to Sydney
And I still can't believe it!
(link to blog post: Spring In Sydney)
14. I celebrated Christmas three times, and cooked a traditional Danish Christmas dinner
(link to blog posts: Making Money In Mildura · Turning 24 And Celebrating Christmas In Sydney)
15. I dyed my hair 4 different colours and got 4 new piercings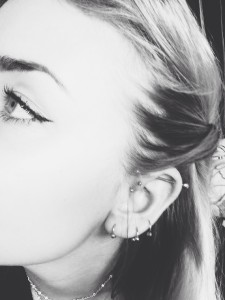 And dad was not happy about it.
I also did a lot of other cool things this year. Like climb a volcano, go to a midget boxing match, and things like that. But I'll let this massive collection of pictures from this year speak for itself.
May you all have a lovely New Year!
If you want to read all of the blog posts I wrote in 2015, you can read them here