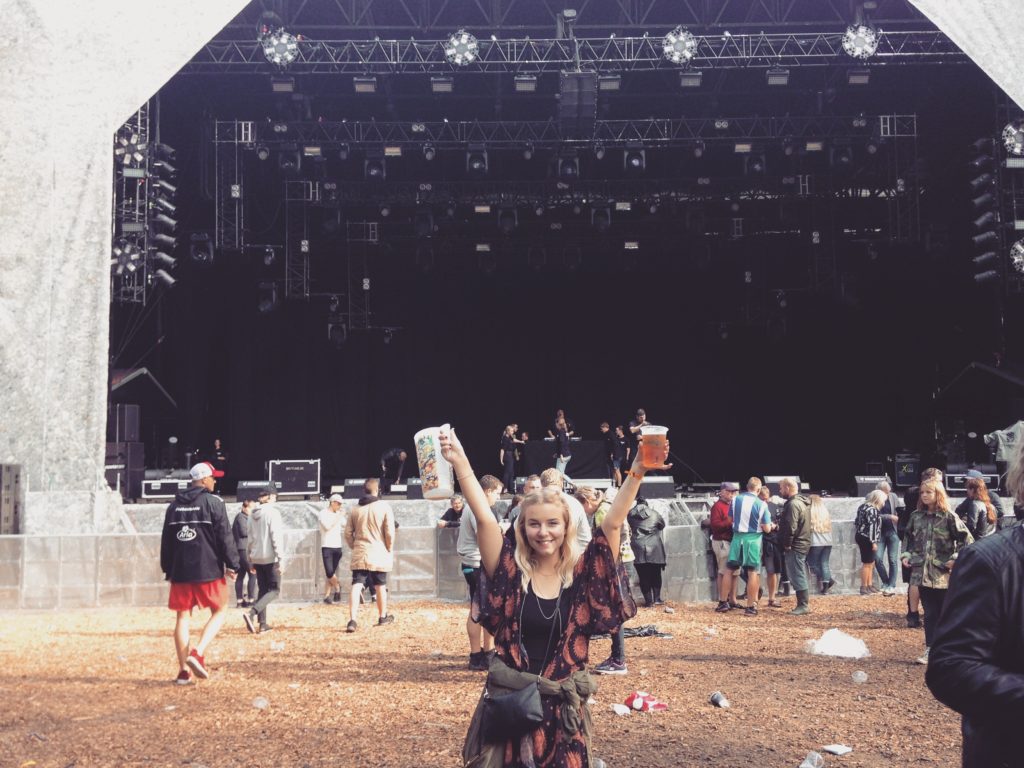 One of the biggest reliefs this summer comes when a 14 kg box of my belongings from Australia finally arrives, several months delayed. Finally, I have clothes to wear and important papers back in my possession. I was getting worried I'd never see these things again.
Despite the good news, I am getting increasingly stressed and anxious in my life. One of the ways I used to deal with this was getting pierced. So I try to do just that. I used to have an industrial piercing in my left ear that ended up getting badly infected. I miss it, so I get another one, but this one does the same thing – and the bar starts gnawing into my ear, with new cartilage growing around it. I have a major panic attack and it takes me 20 minutes of crying and screaming to get it out, and I settle for a stud to avoid closing up one of the holes, and go get another outer conch piercing instead.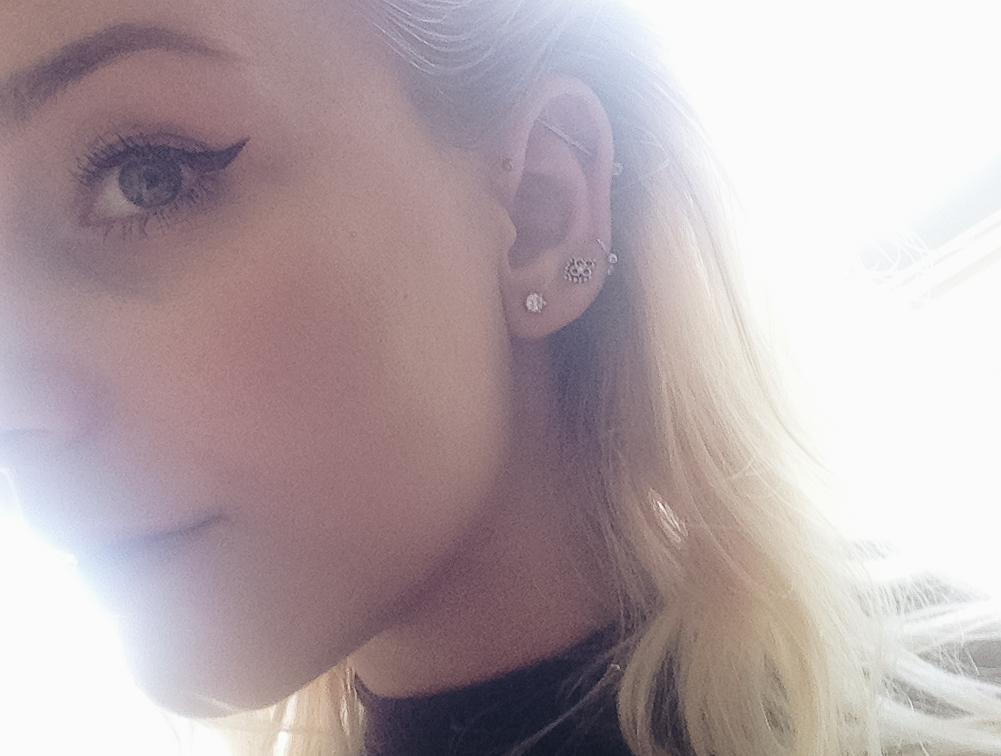 Clearly getting a piercing to calm me down doesn't work for me anymore, so I try to focus on the positives, like how people in my life are doing theirs to make me feel better. Everything counts, from going to Juelsminde Port with my grandparents for a soft serve or winning at pub quizzes and doing karaoke on a regular Wednesday.
My mom goes all out by treating me to a ticket to Smukfest, a music festival in the woods of Skanderborg. While part of the family has made it a tradition to spend an entire week in a tent, I only join them for the last full day. I hop on a train early in the morning after doing some henna, and then the real adventure begins.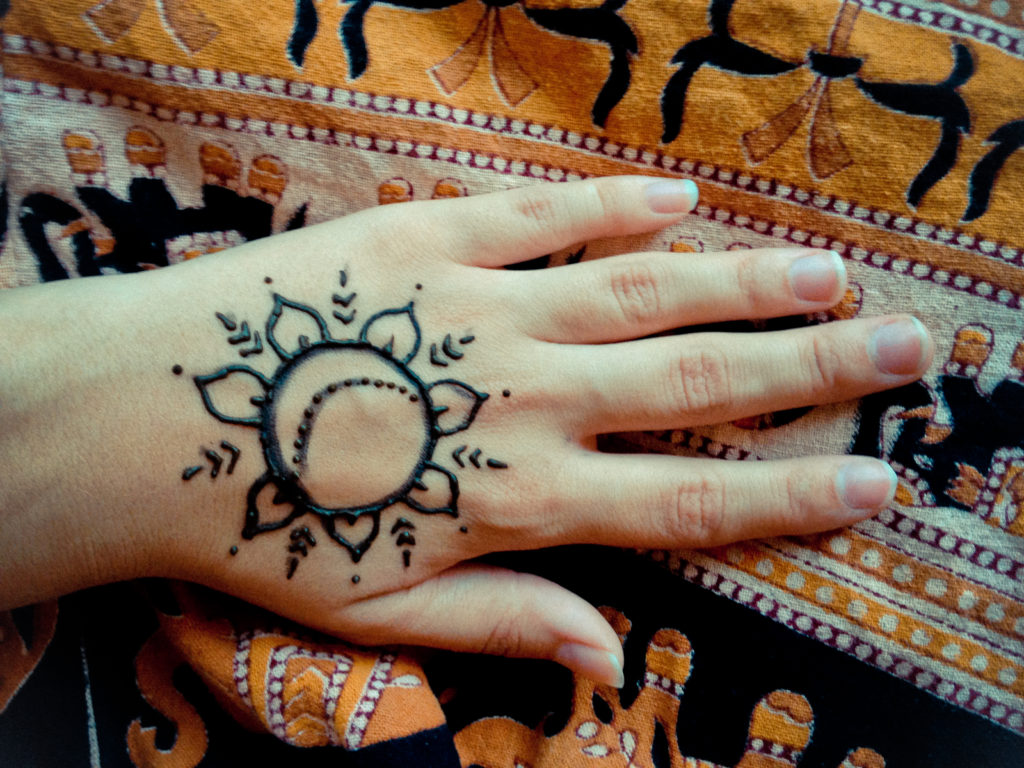 There is no clear indication where to wait for the bus at the station, and neither any indication where to get off once we're on the bus, as it stops by different entrances. Everyone gets off at what the driver makes us think is the last stop, and we don't know where we are, but it surely isn't where we need to be. I start walking in one direction and luckily I run into my mom and stepdad eventually. We head to their camp, and I start drinking. It's around 10 am and everyone's either sleeping in or sick of drinking and partying, but I'm gonna make the most of my 24 hours in the woods, dammit.
I follow my mom, stepdad and their friends to the festival grounds, where we see a stand-up show and I drink a Shandi. Sometime after noon, my sister Pernille's finally awake and on her way, and calls me to arrange a meeting point. We all go for bøfsandwiches and then the rain starts to pour down. P and I put on our rain ponchos and go to an open air bar to dance to some music, before lining up to see the local pride, Pretty Maids. There's probably around 6 other people waiting in front of the stage, and a TV presenter stops by to ask us if we have any questions for the band. We don't. Some more people arrive, but it's hardly the biggest concert of the festival, which is great. We quickly realize that we don't know any of their songs, but the camera man right in front of us keeps putting us up on the big screen next to the stage, so we do our best to pretend to know the words or just woo a lot. We scream at them to play our favourite song, Please Don't Leave Me, to which they finally oblige, and the whole crowd finally starts dancing and singing along with us.
After the concert, we get some beers with P's boyfriend and one of his friends. Eventually, we meet up with more of their friends, and it makes me feel seriously uncool that I am relying on my sister and her friends for company. So I get very drunk, and in between munching on burgers, crying about the death of Chester Bennington and running away from my babysitter/sister to troll dance at one of the bigger shows, I make sure to get plenty of fluids.
I am sent to a specific tent to go to bed and when I wake up in the morning, I can't find my phone and a stranger is sleeping next to me. I feel incredibly awkward and confused, and hurry outside, where I find my phone in the wet grass. It's 7 in the morning and everyone's asleep. Unsure of what to do, I sit in the cold on a wet fold-up chair and wait for people to wake up.
The first one to crawl out of her tent an hour later is P's friend, and she's lost her phone. I help her look pretty much everywhere: in the woods (the theory is that she dropped is while peeing somewhere), by the lost and found booth, and everywhere in between, but after several hours and some breakfast, we give up. I then run back to camp to get a ride home with my mom. I don't know how people do this for a whole week.