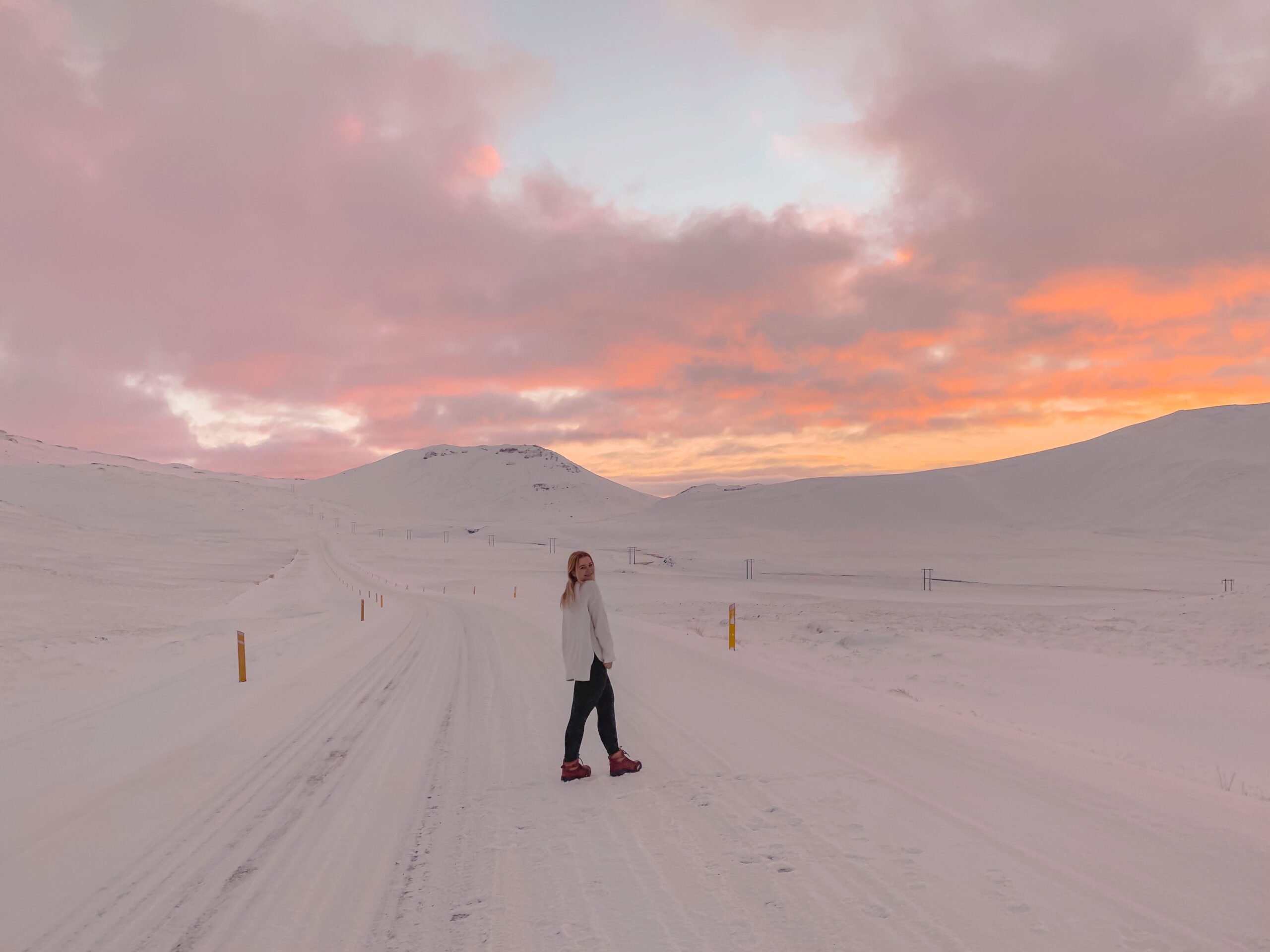 Reykjavik, Iceland: I'm thirty, thirsty and I only want to hear Ja Ja Ding Dong.
For my 30th birthday, all I want is to do is what I love the most: go on an adventure and drink a lot of wine. The adventure I have in mind is chasing the Northern lights, so Iceland seems like the obvious choice.
Aga and Camilla join me on my quest and after 12 hours of trains, planes and bad airport food, we arrive in Reykjavik. We're staying at the Reykjavik Residence Hotel, where we have a penthouse apartment right by the wine bar. We walk into several restaurants, trying to get some dinner, but everything's fully booked. Note to self: book tables in advance next time you're in Reykjavik. We find a little fast food joint, where we pick up some fried chicken burgers that we bring home to eat while drinking a box of wine that we've brought from home, 'cause we're cheap like that.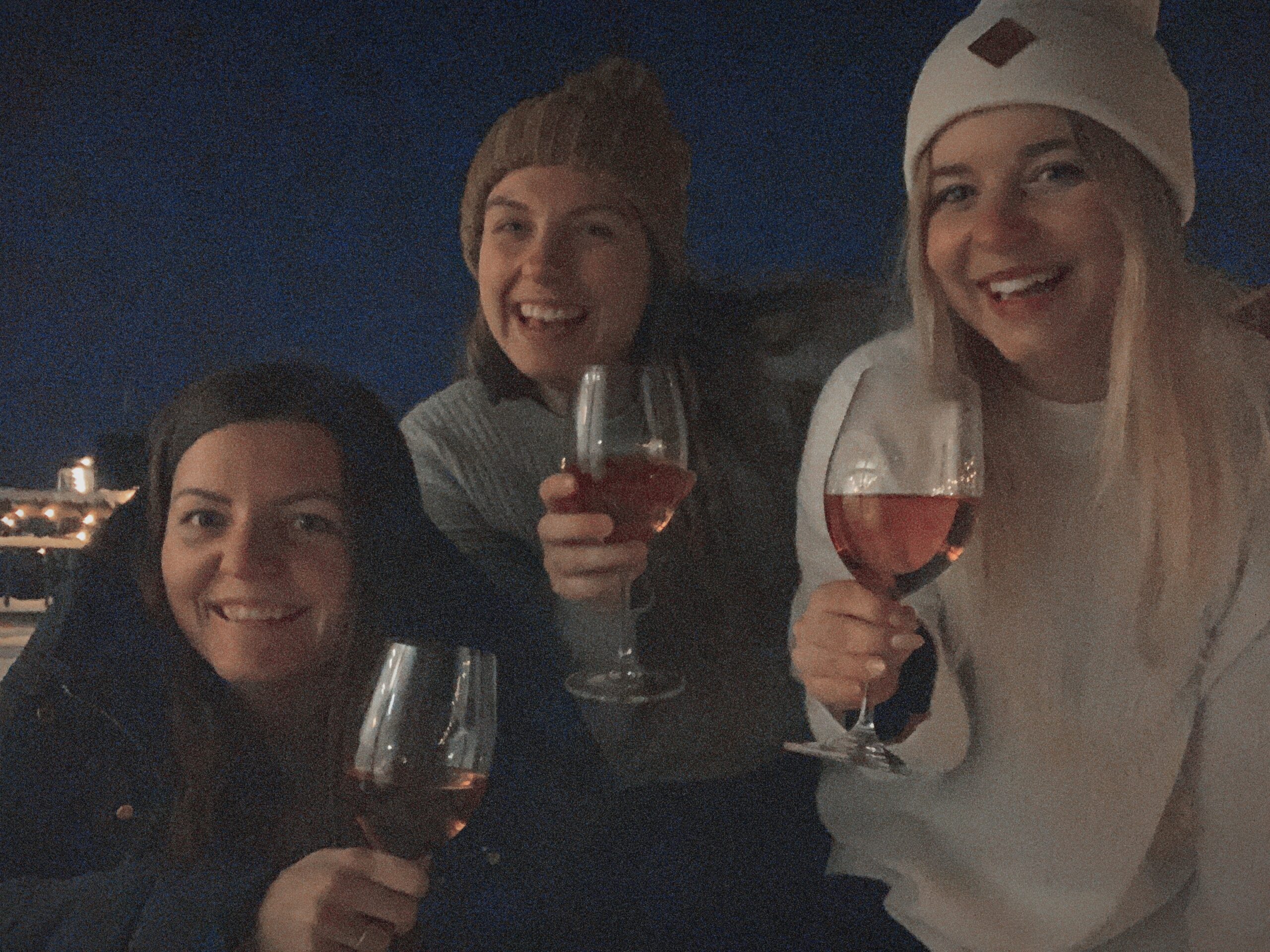 The next morning we're up at 6 AM and getting in our rental car, Bear, to head out for the day. Unfortunately, Bear isn't completely up to code, so we have to stop by a gas station to buy and fill up on sprinkler fluid. 2,5 hours later we're at our first stop, Kirkjufell mountain. It's still quite dark and a fog slowly moves across the tip of the mountain as we're snapping a few pictures and sliding down the path to the lookout.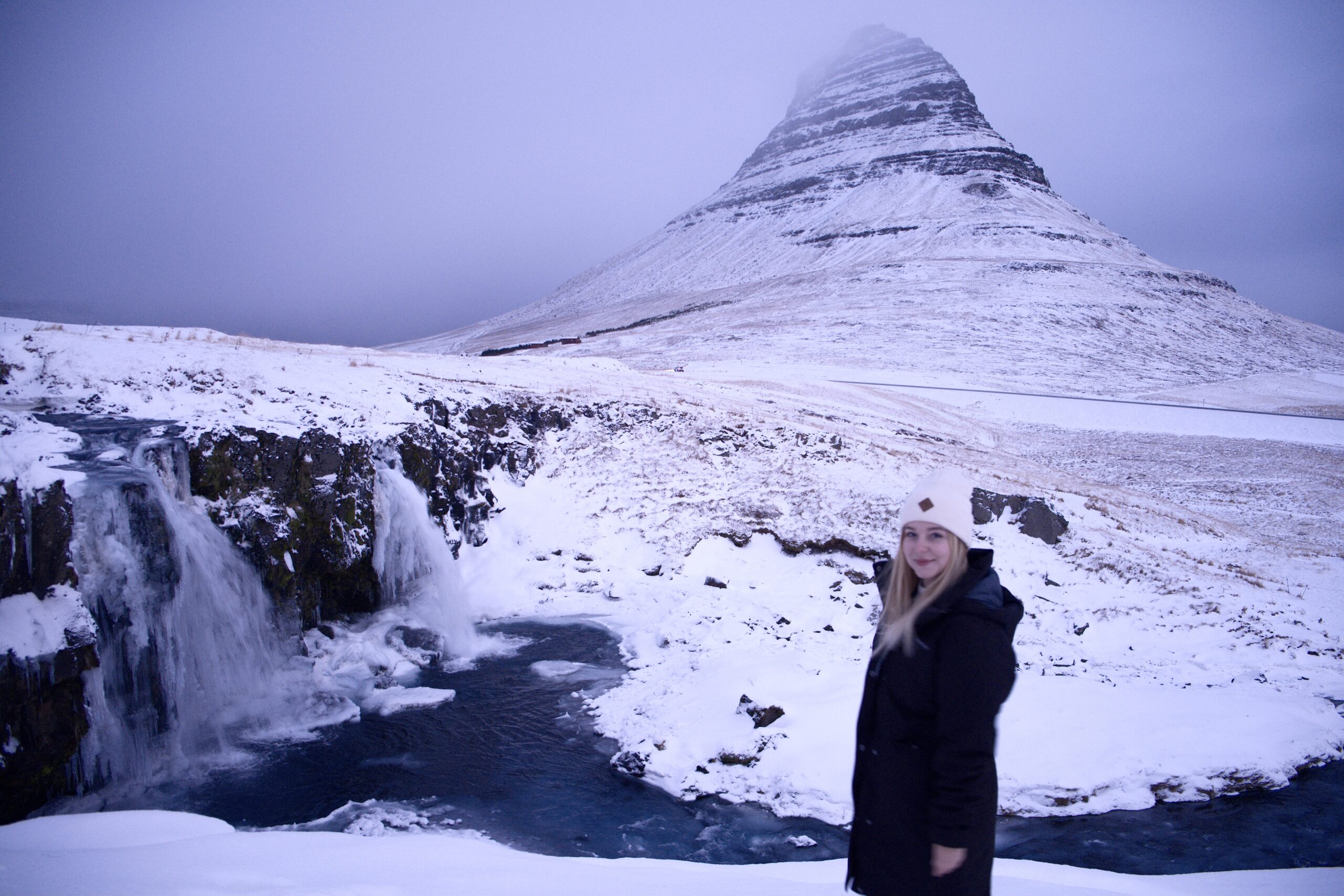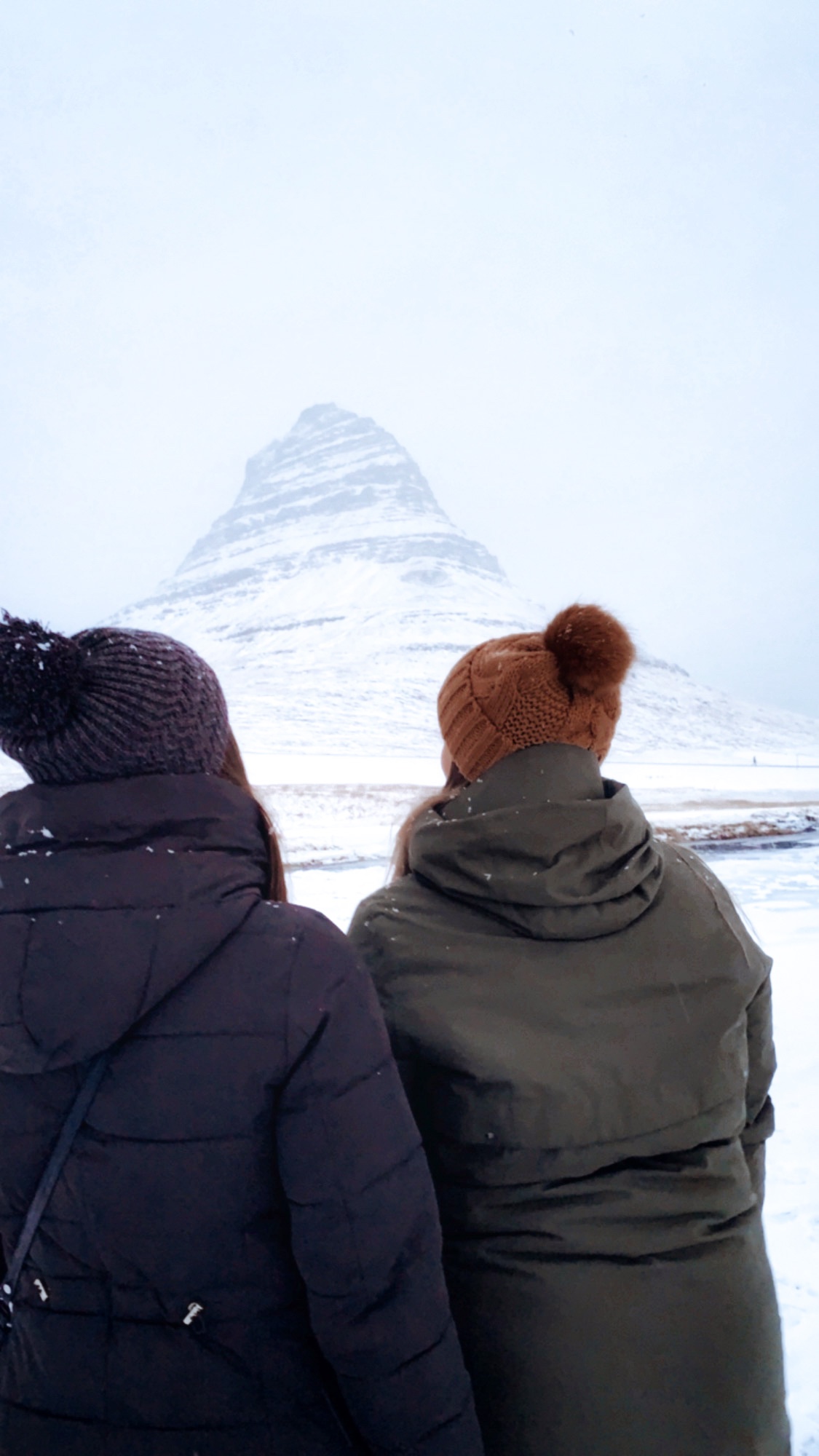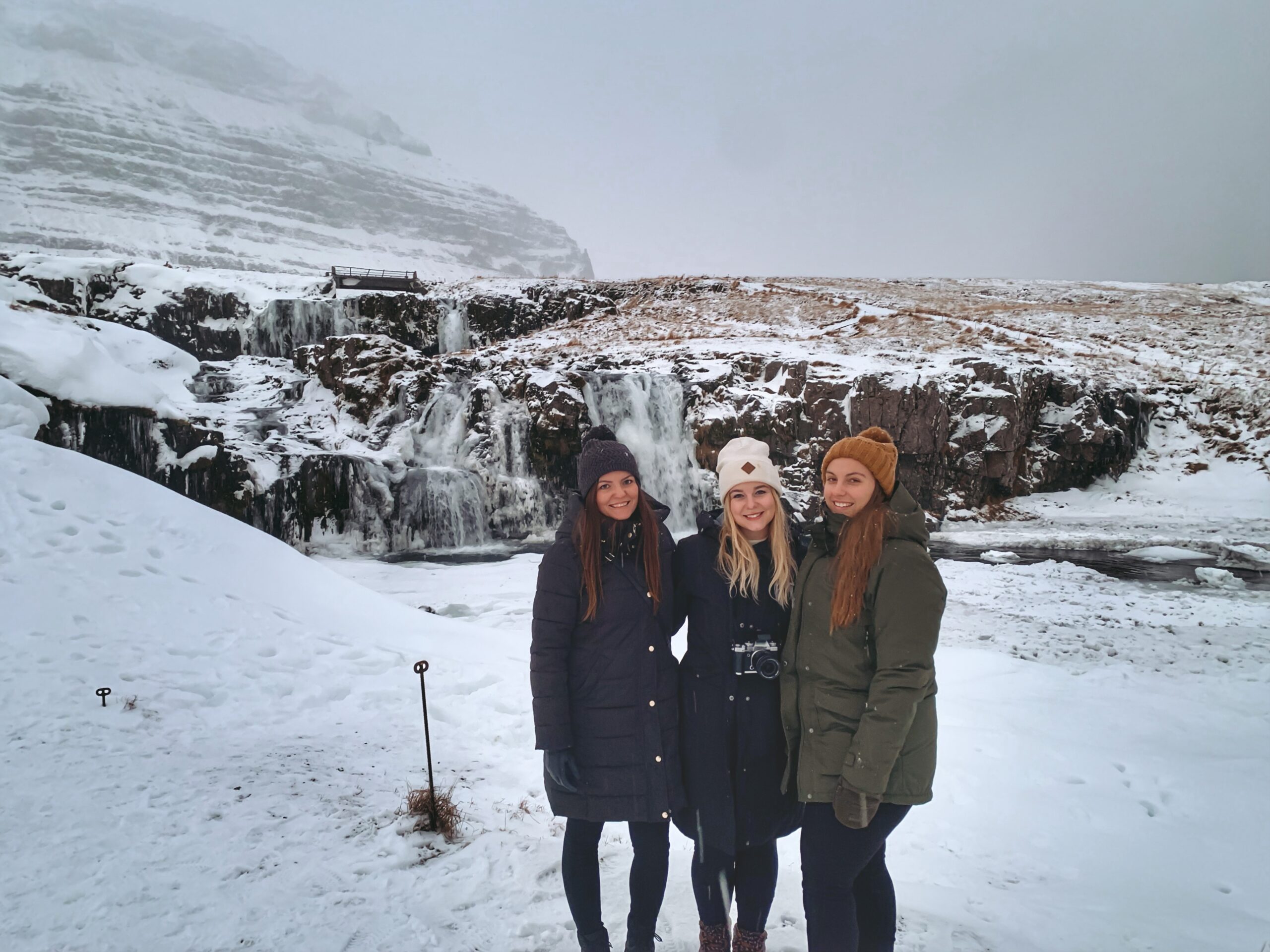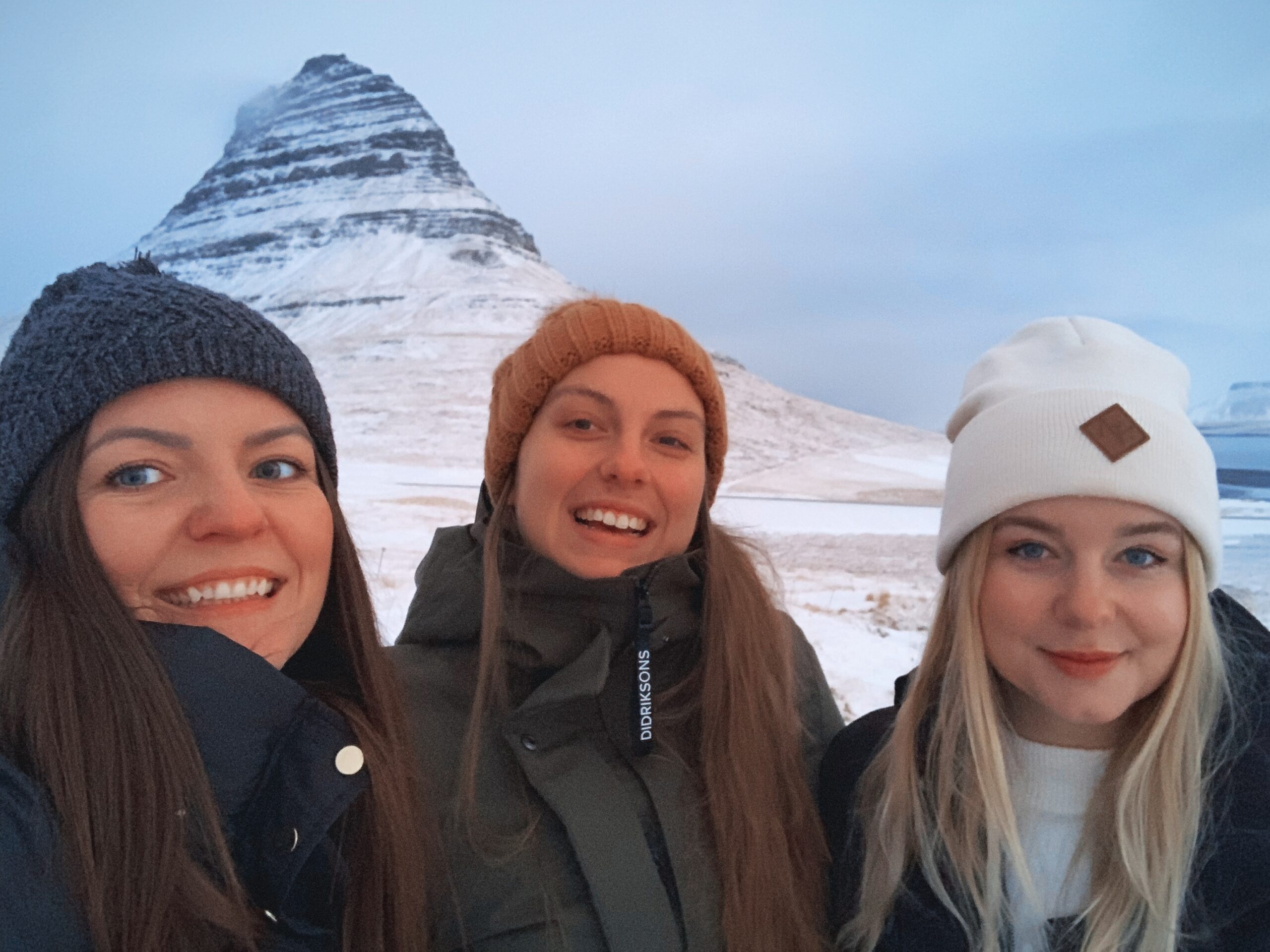 When it starts snowing, we jump back in the car and head towards our next destination. We watch a beautiful sunrise as the road takes us around mountains towards the Snæfellsnes Peninsula while listening to Lonely Planet's Iceland Roadtrip playlist. It's like driving around in a Bob Ross painting and it's epic. Because of road work, we struggle to find parking, but eventually drop Bear by the statue of Bardur Snæfellsas and head to the lookout spot for Gatklettur, one of the most beautiful places I've ever seen.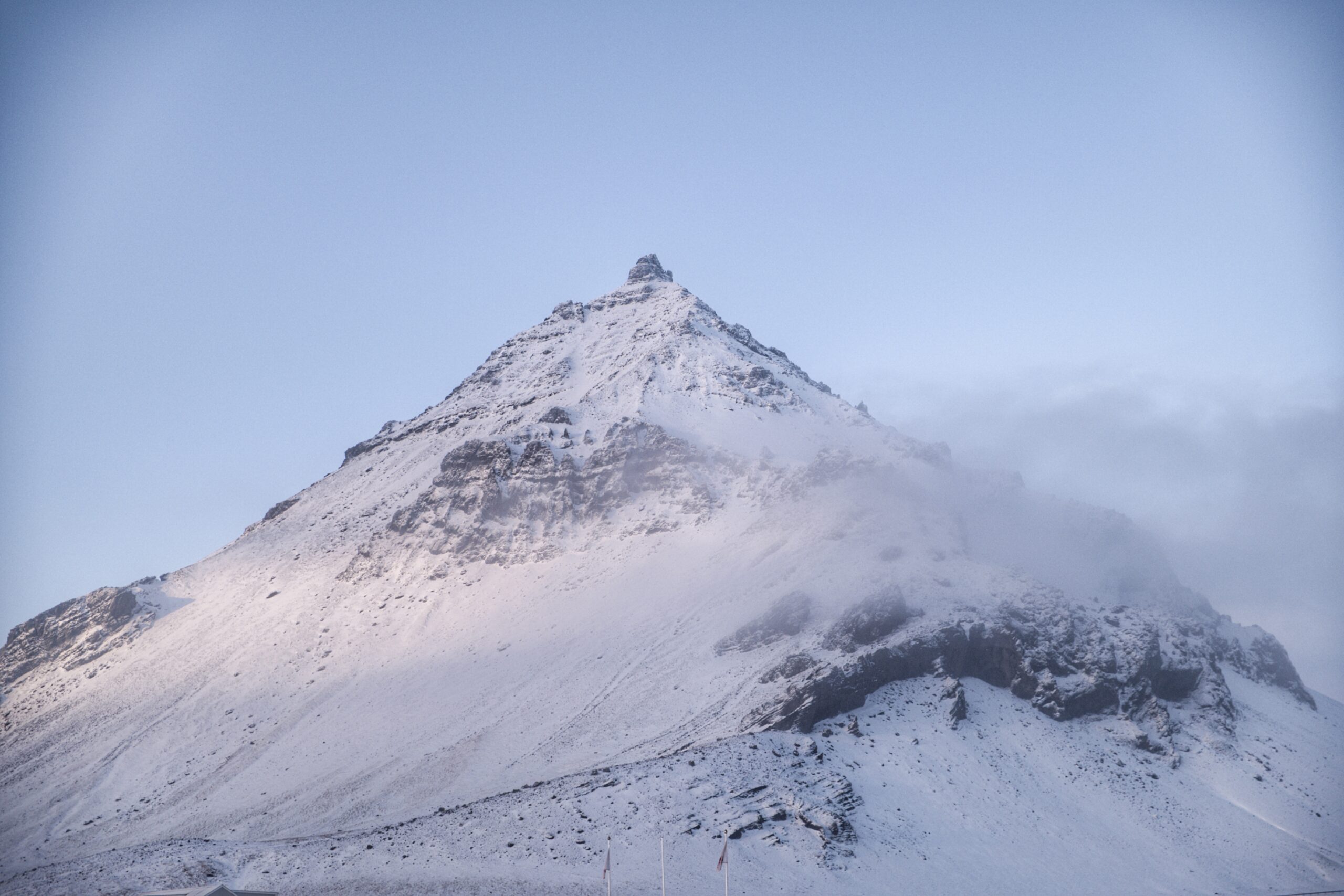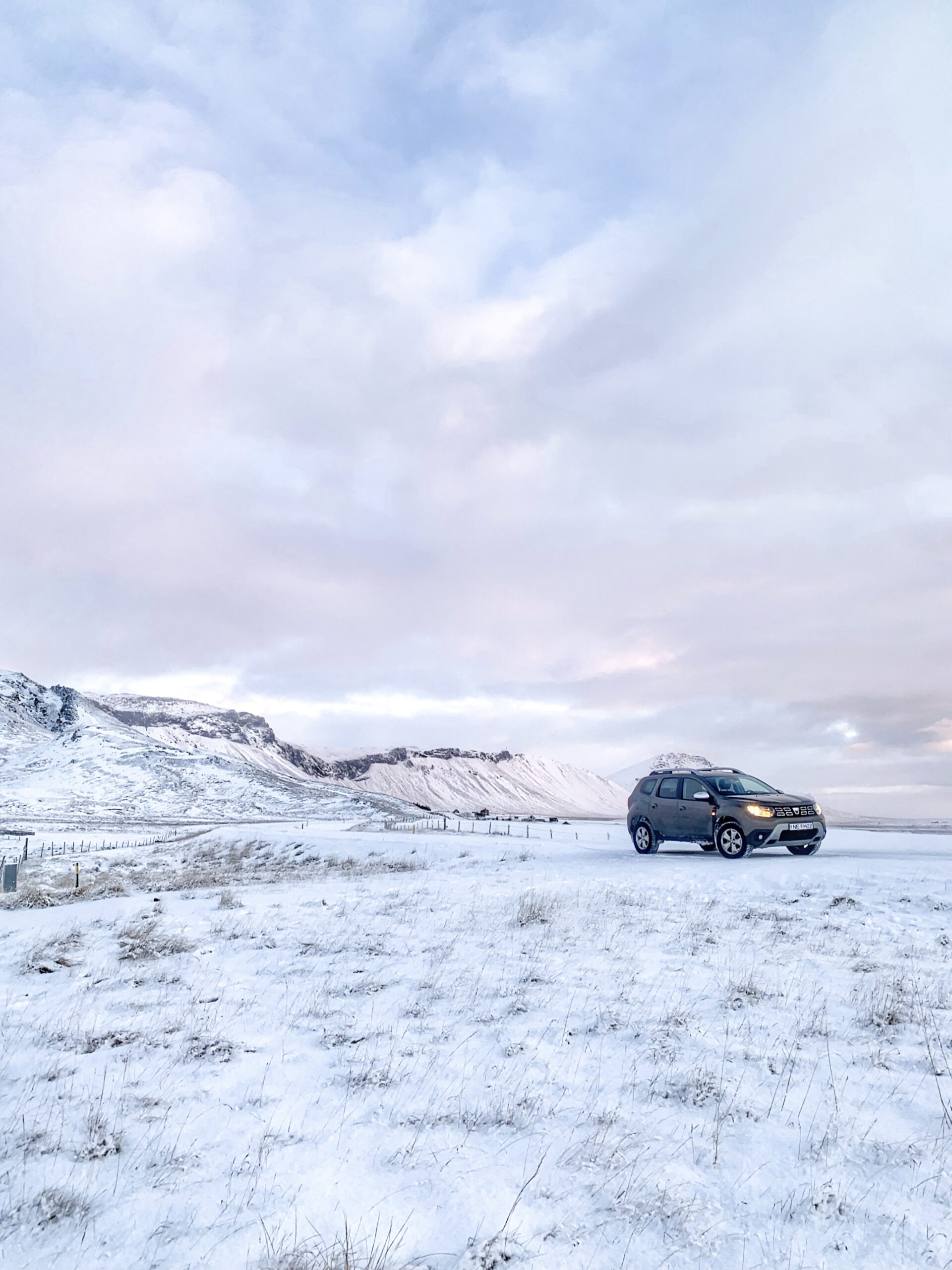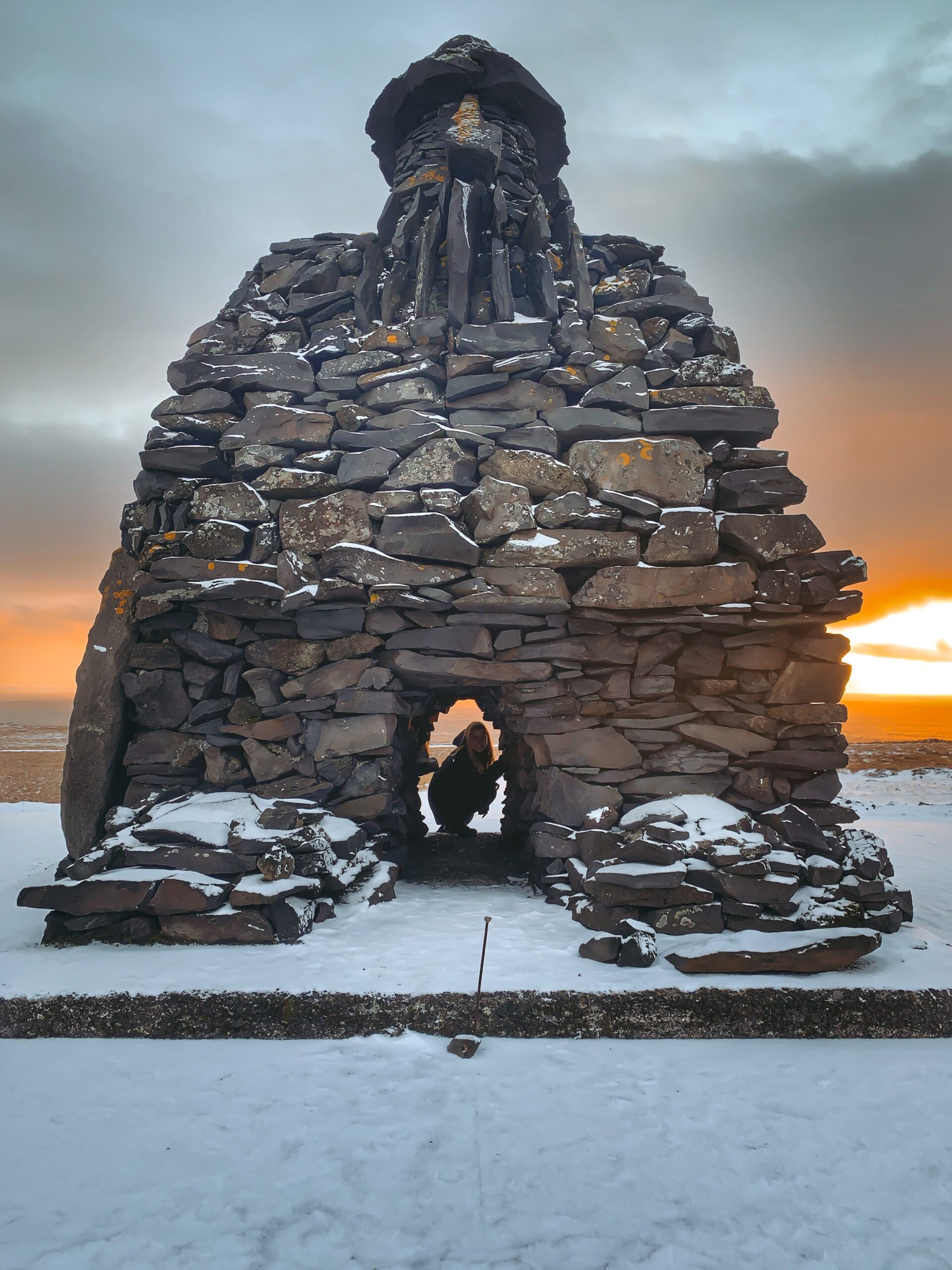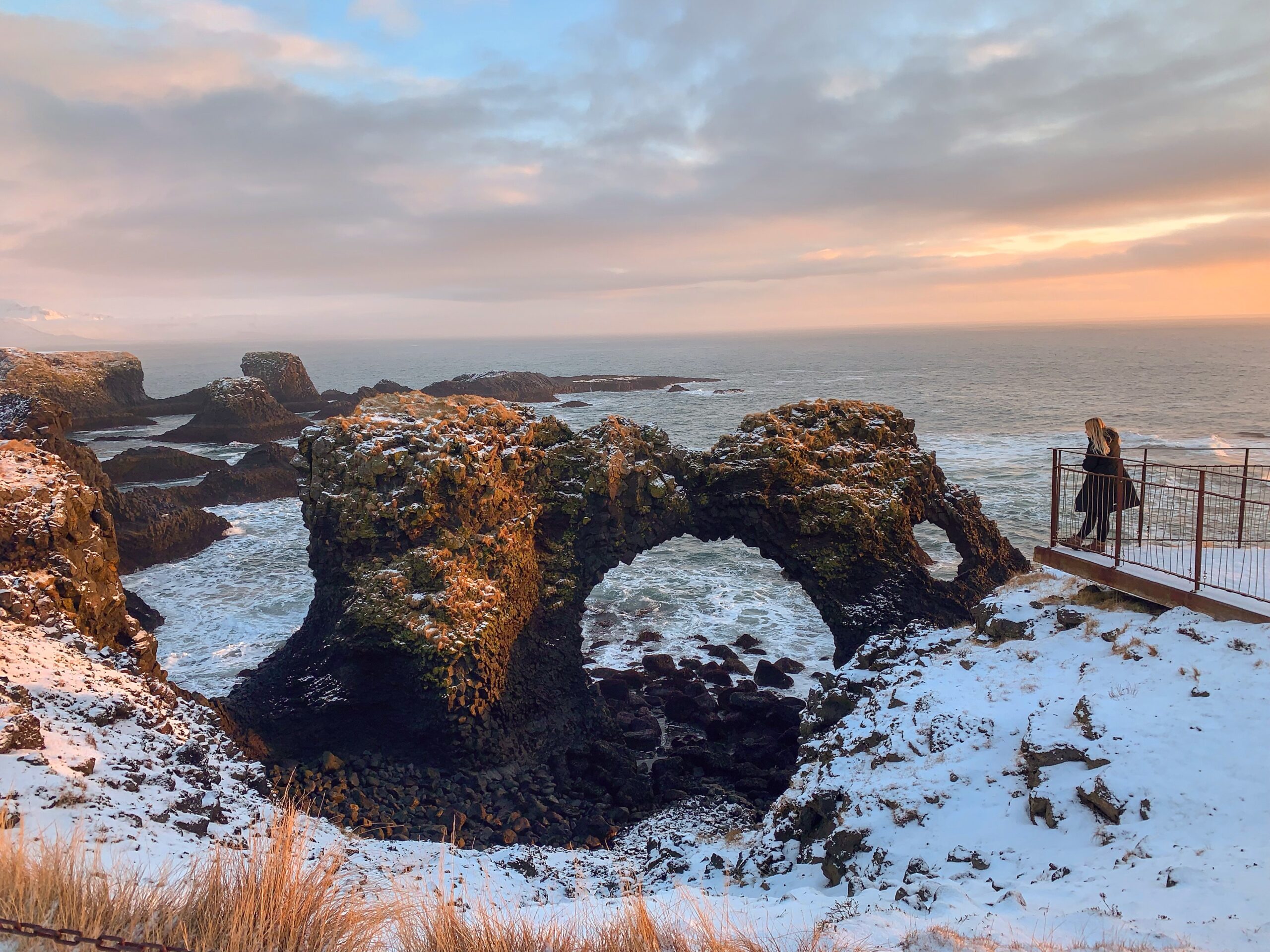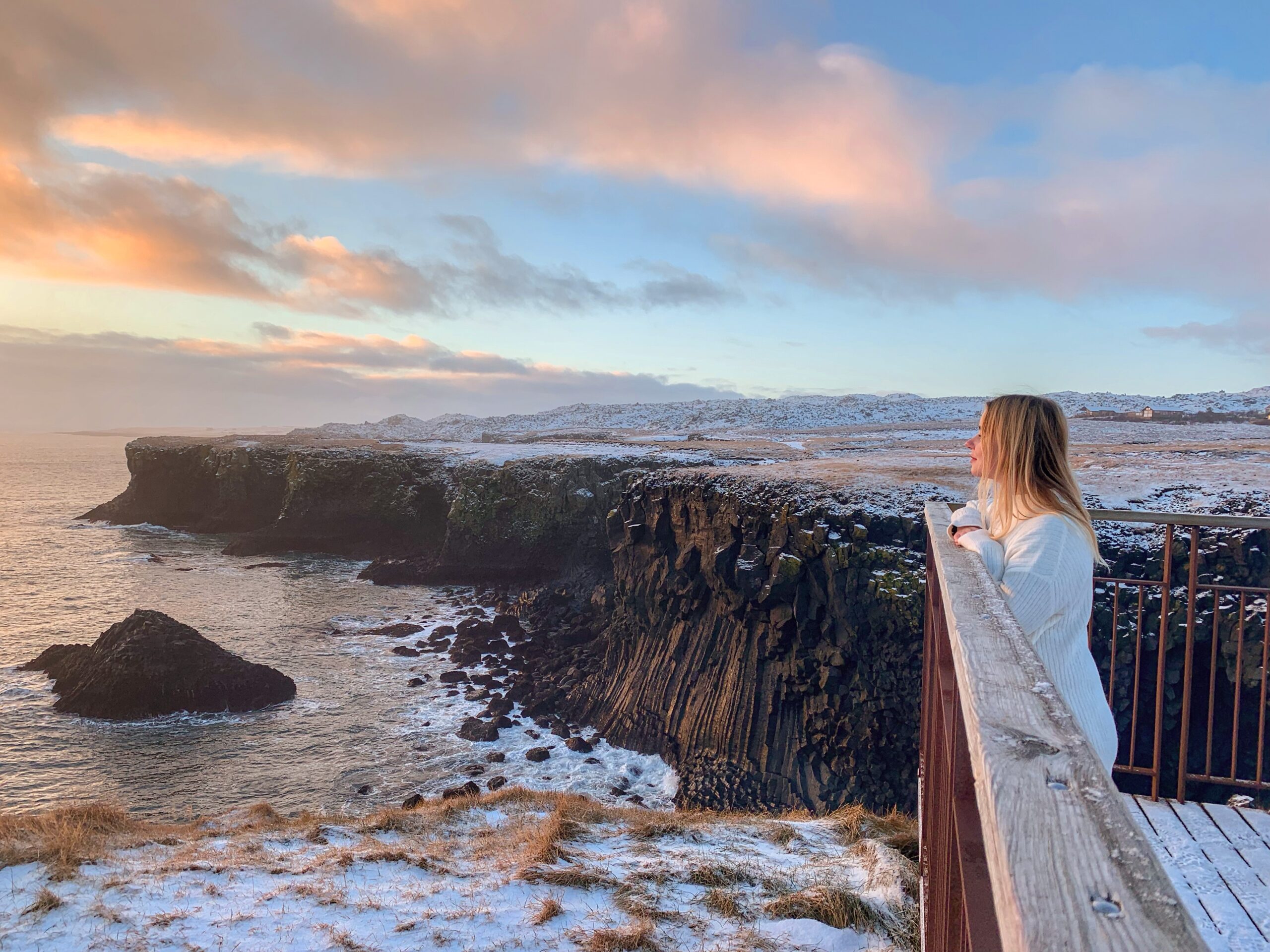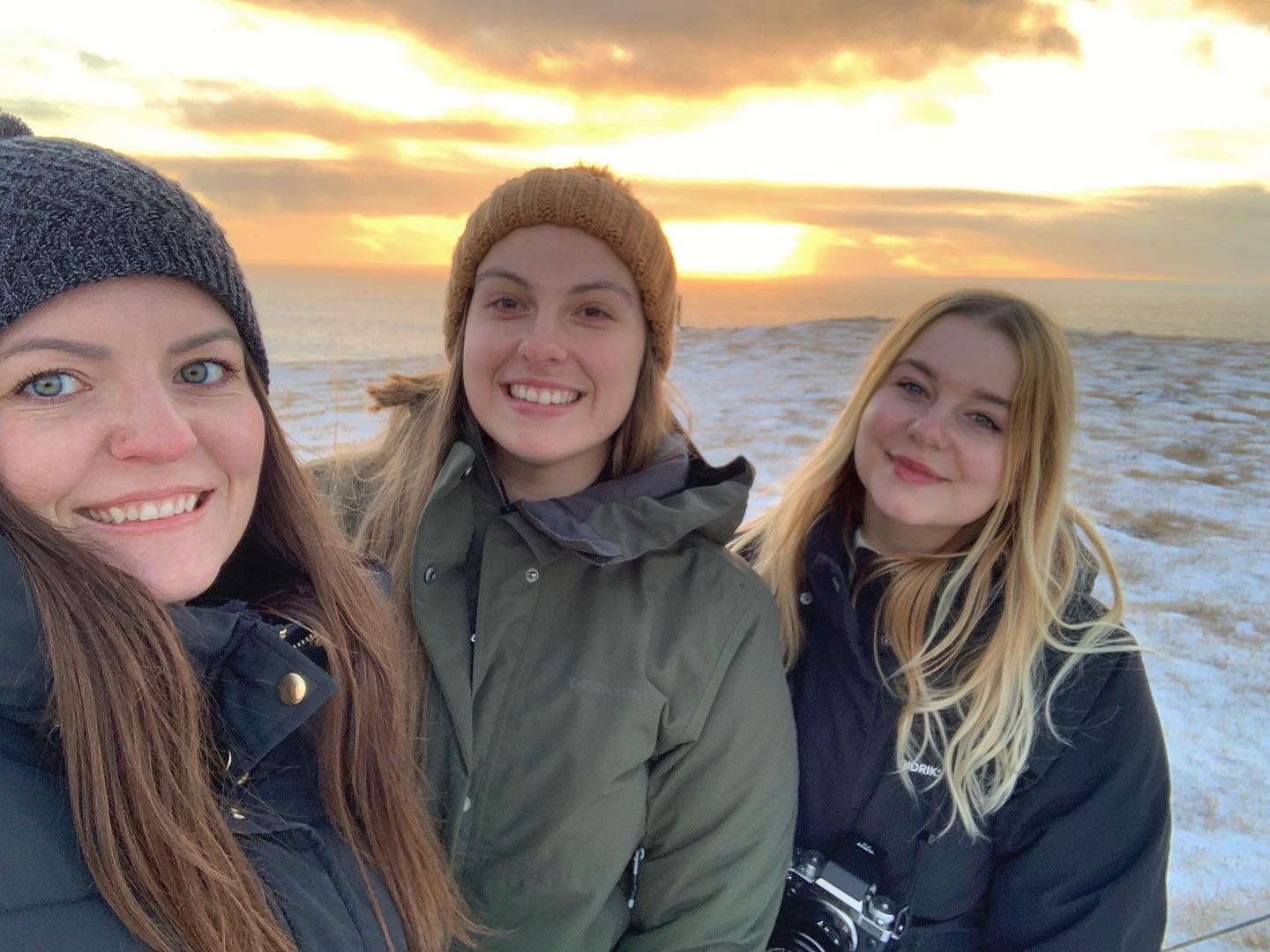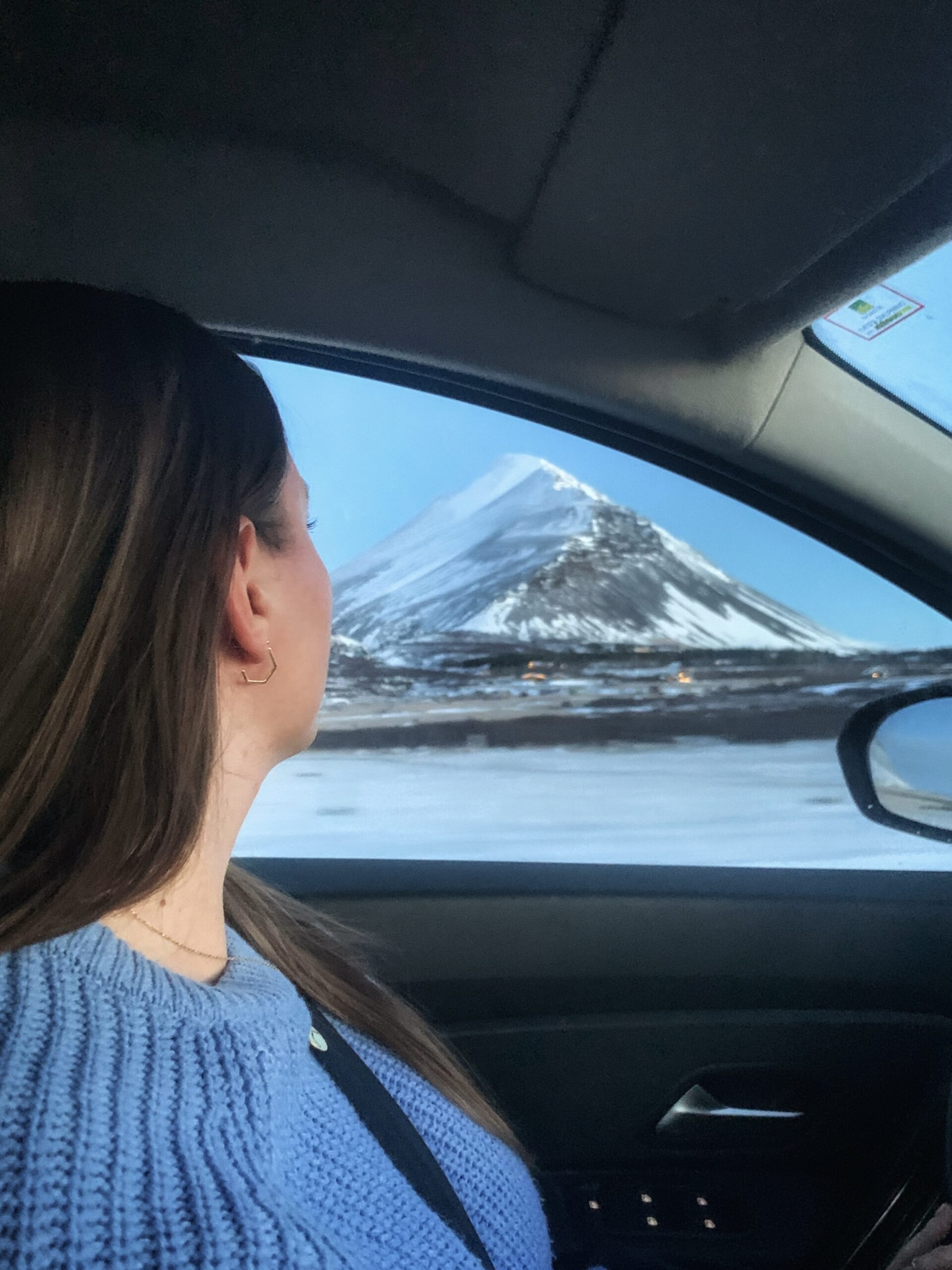 By now it's a bit past 11 and the sun is still rising. To balance out of epicness of the day so far, we have gas station hot dogs for lunch. Chauffeur Aga takes us to our next stop, which is the waterfalls Hraunfossar and Barnafoss, and to be honest, I still don't know which is which. What I do know, is that the crystal blue water flowing through the snow-covered black rocks is up there on the list of most beautiful sights I've ever seen – and it's only our first day!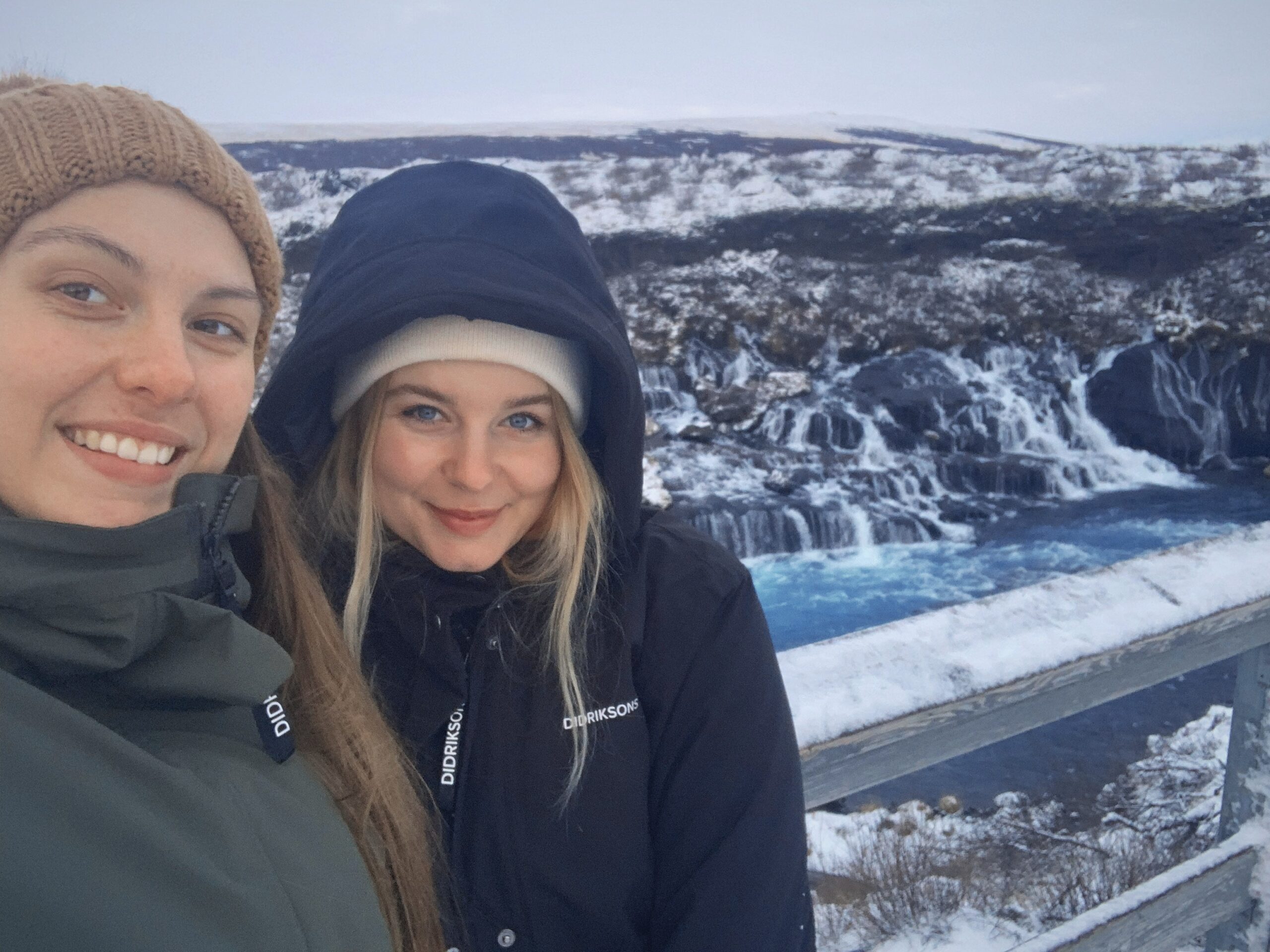 We pass quite a few steaming, rotten egg-smelling hot springs while driving towards Deildartunguhver Hot Spring, which is our last stop before heading back to Reykjavik for dinner.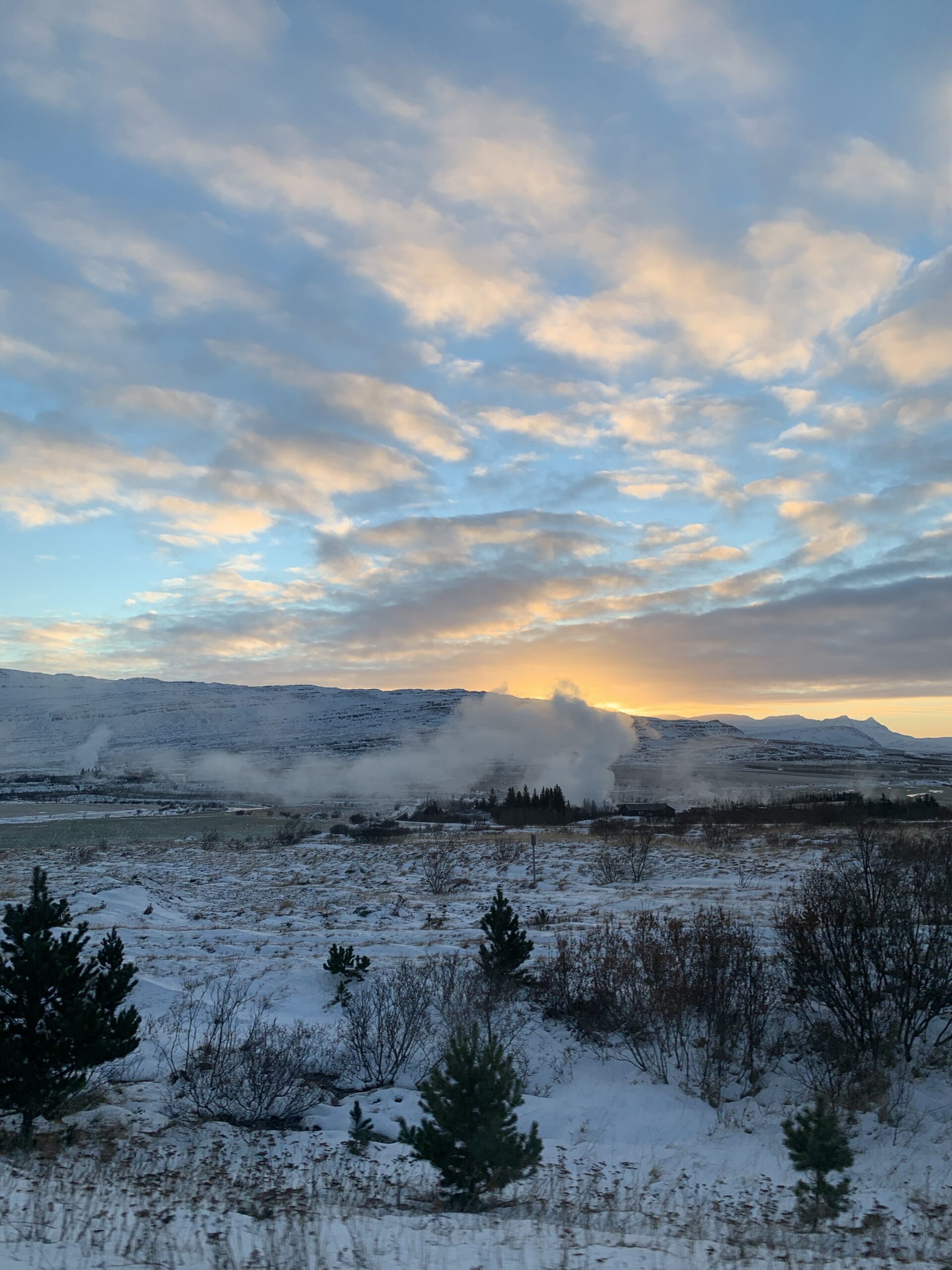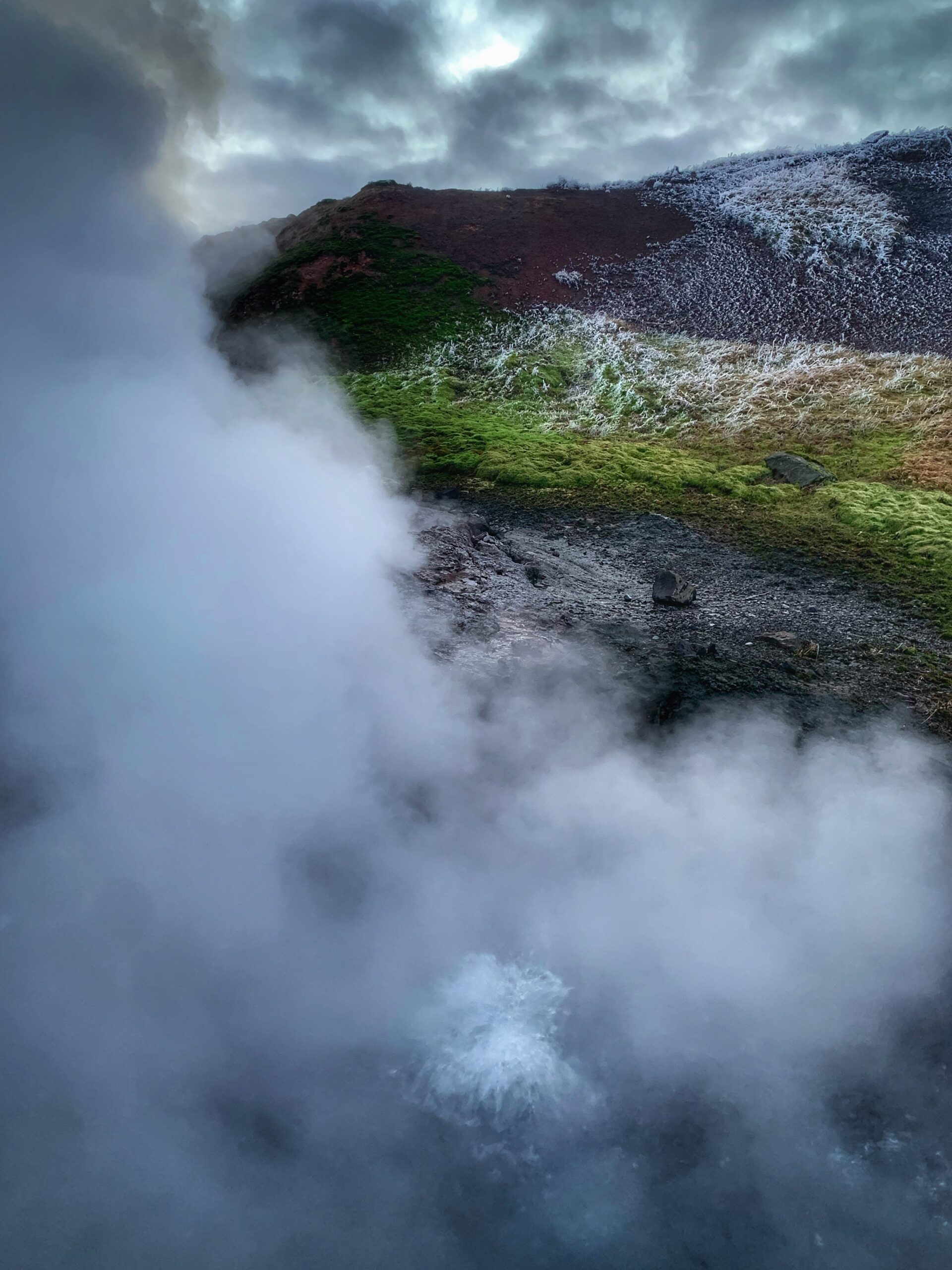 We buy a few souvenirs and have burgers at Loa, which is the only place the receptionist could get us a reservation. We're all thoroughly exhausted, but after a cup of coffee we're heading out to chase the Northern lights, despite only having a moderate chance at a 4 on a scale from 0-9. Following a random travel blog's recommendation, we drive towards Hella and try to follow a tour bus for a while, before it speeds away. After 2 hours of dead-end roads, we spot a very dim green glow in the distance. I try to find a place to turn off and drive towards it, and Aga has her eyes on the snow-covered road, but the green light disappears almost as soon as it appears. At this point I am raging on the inside, because I spent that precious moment looking at Google Maps, but at least I know I'm not the only one that wasn't able to see much. We turn back and stop by a cemetery with illuminated gravestones before heading home. In the car, I put on Bo Burnham's song 30 on play it on repeat till the clock strikes midnight and I am, indeed, 30. I'm in bed at 2 AM with a huge smile on my face, as this has been the perfect day.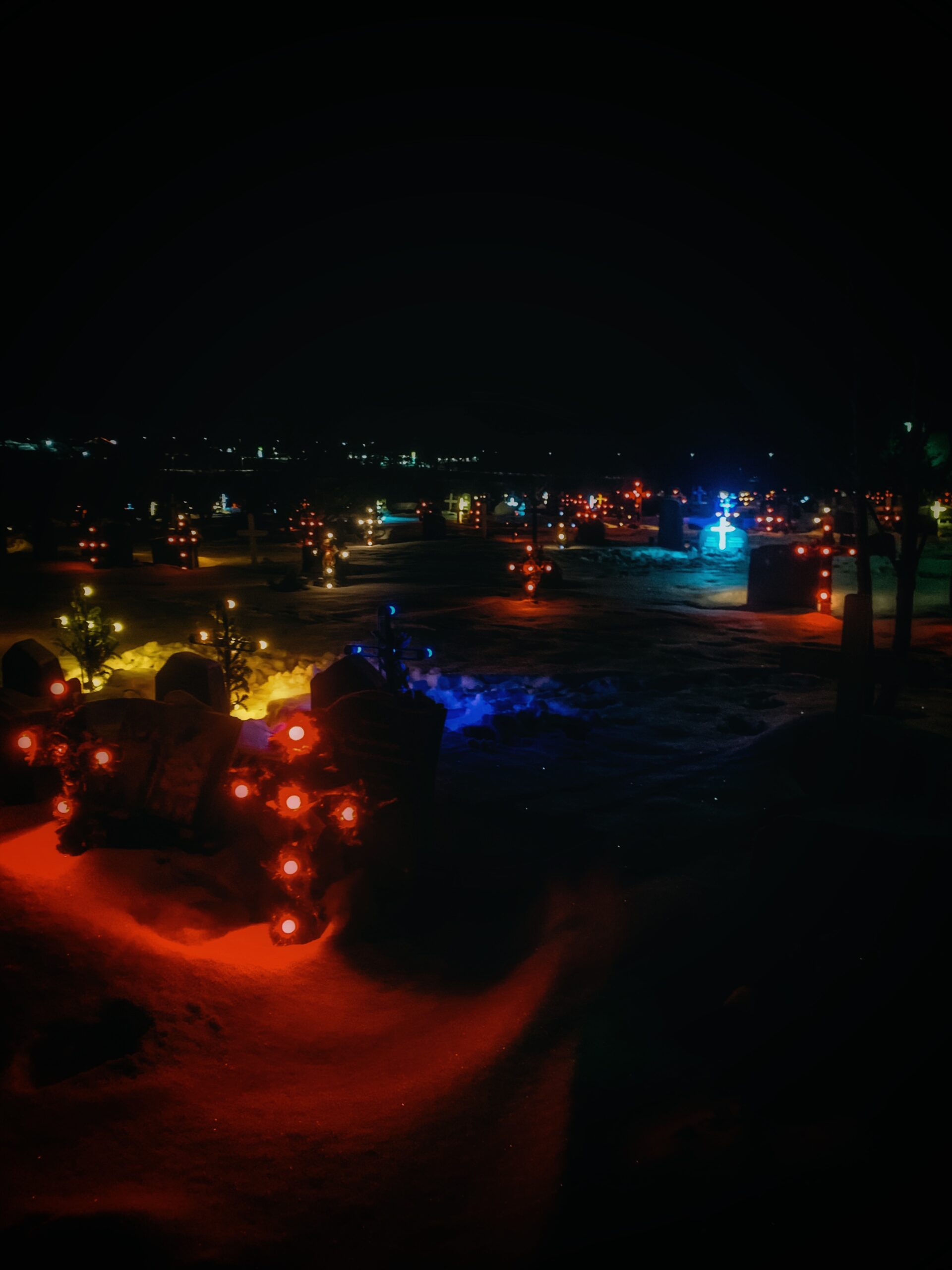 My real birthday, on the other hand, is not as perfect. Outside, a storm is raging and the rain is pouring. We have breakfast and mimosas at the wine bar by the apartment, where Aga makes the drinks, as the bartender is alone at work and not sure how to make mimosas. Because of that, we also get the drinks at a reduced price.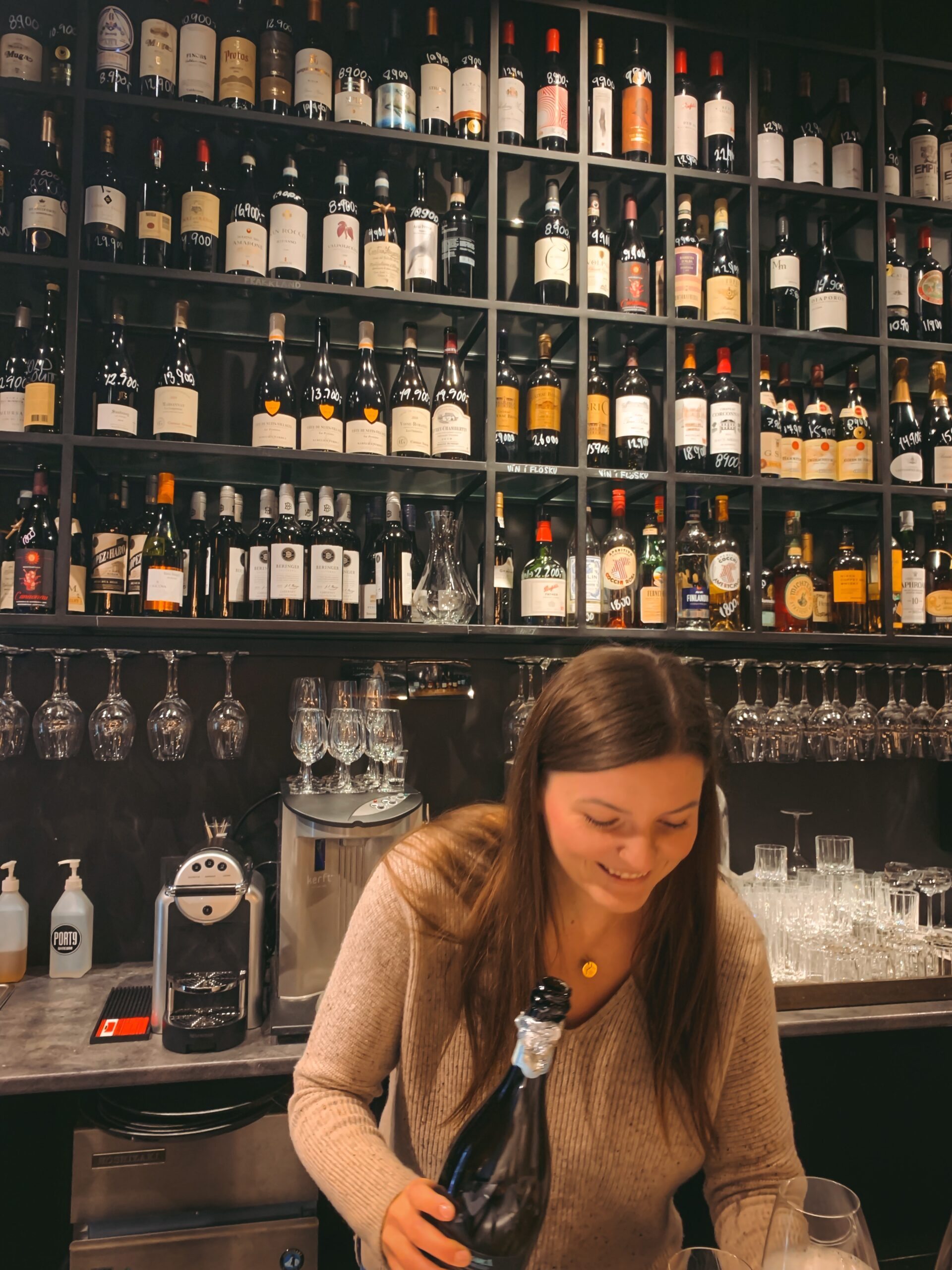 We head to the Blue Lagoon, where we have a 9 AM reservation, hoping to avoid the crowds. We get a big lump of silica mud in our hands, which we rub all over our faces and upper bodies, and then we get into the dense 38 °C water. We open the door to the outside pool, where the wind feels like a freezing slap in the face. People are screaming at the cold and the waves of warm, salty water constantly getting into their eyes. We hide in the nearby grotto, until some loud Italians and Americans annoy us too much, and we decide to head out and find the bar. It's still pitch black outside. At the bar, we get a cup of sparkling strawberry wine and hold onto the rails so we don't drift away. Ironically, we are watching a woman getting railed by her boyfriend right across from us – or is it just the waves making it look like he is humping her as he's standing behind her? Either way, I start to laugh at how this is not the calm and luxurious experience I had expected.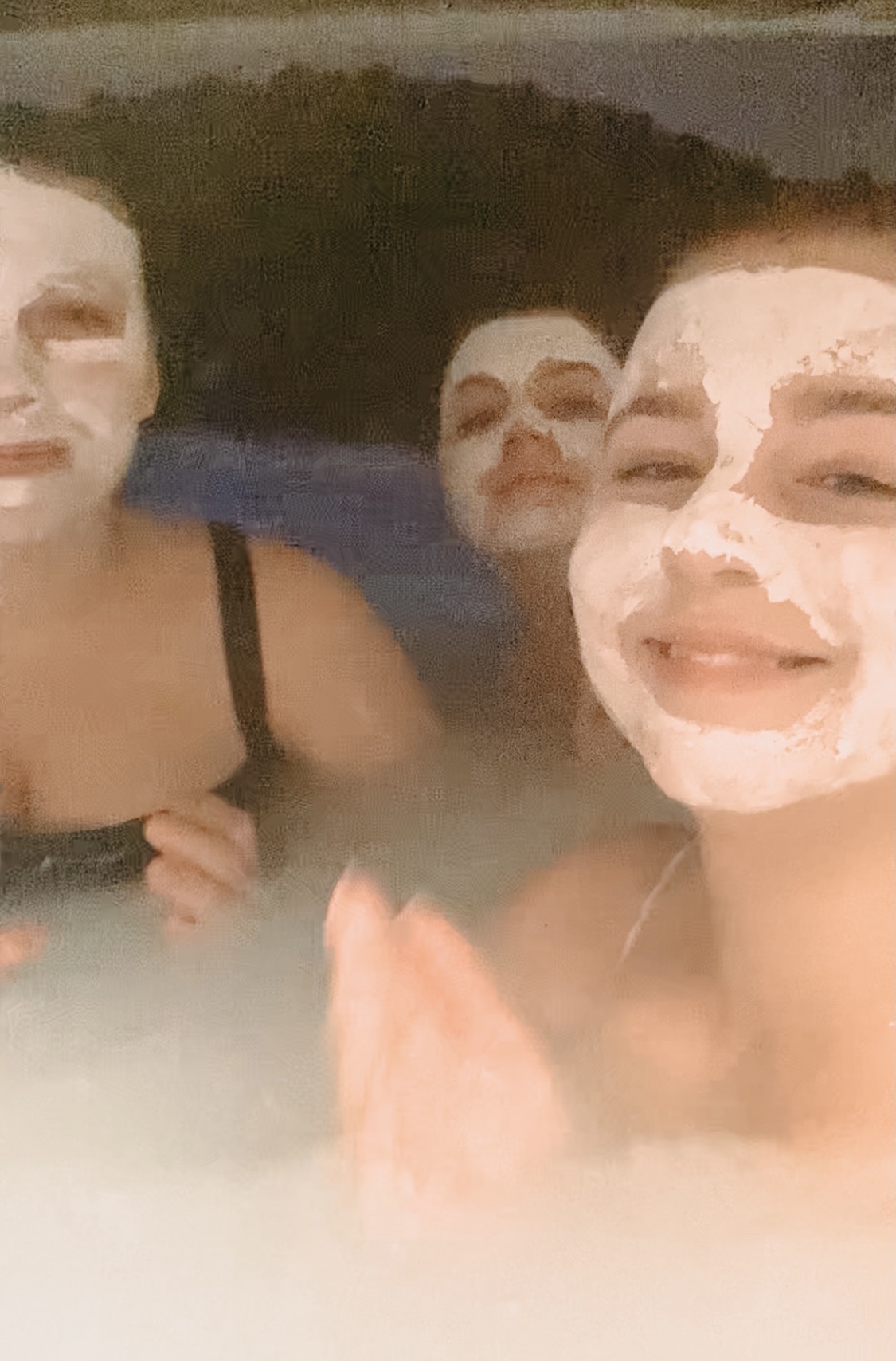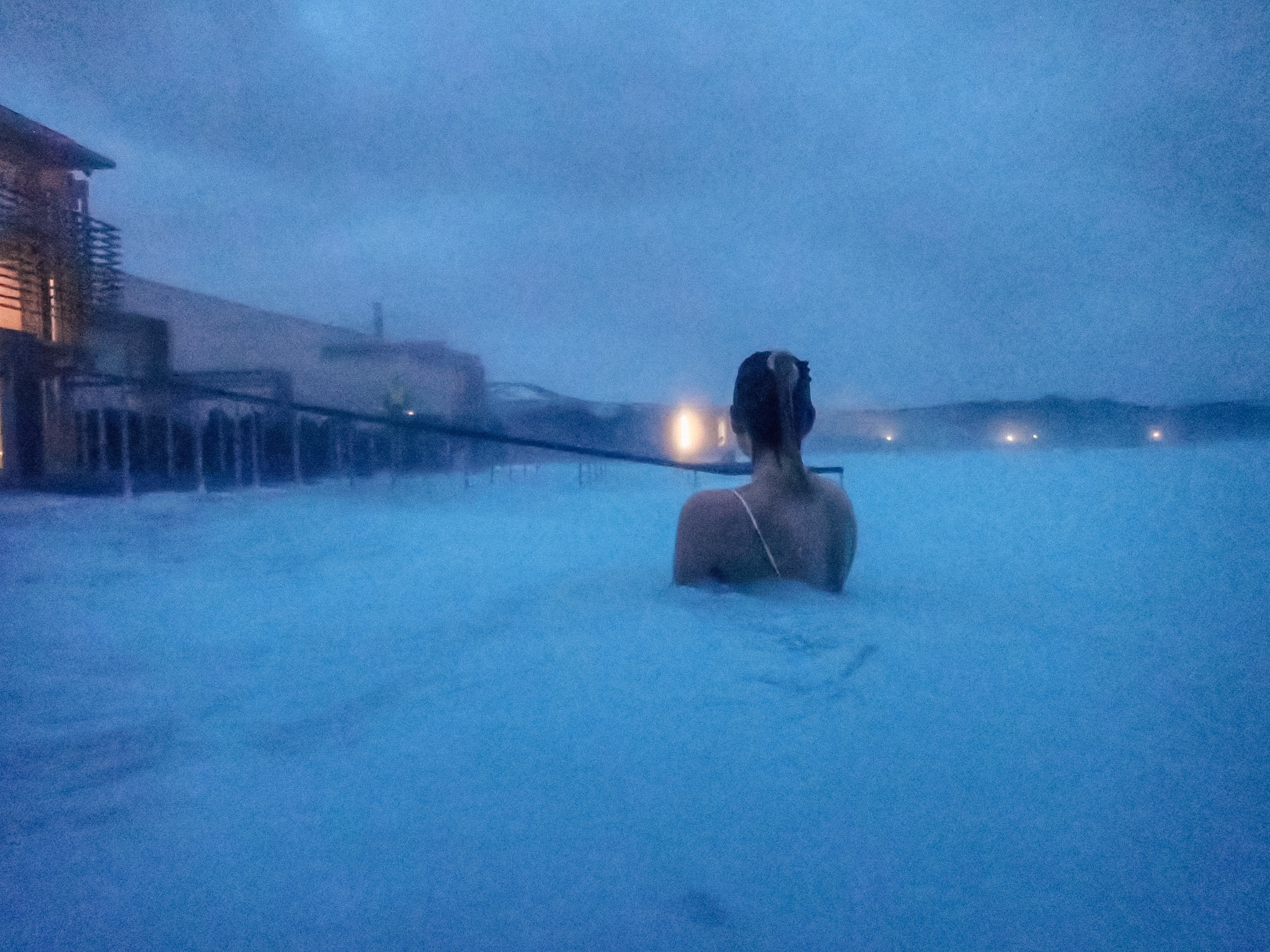 Once out of the water and the showers, we meet a Danish woman who tells us about the wonderful Northern lights she sighted by Sveitarfélagið Ölfus, just 30 minutes north of Reykjavik on the evening we arrived, where we had too much wine to drive. By the way, the lagoon does nothing good for your hair – even after 3 washes, it still feels oddly greasy and brittle at the same time and it's almost impossible to brush.
To escape the rain and wind, we go to Perlan Museum. While looking at the prices, we joke about getting the family discount, as 25-year old Camilla is basically our child. The guy at the desk overhears this and then gives us the family discount. We watch the Northern lights planetarium show and walk through an ice cave, then have lunch under the glass dome.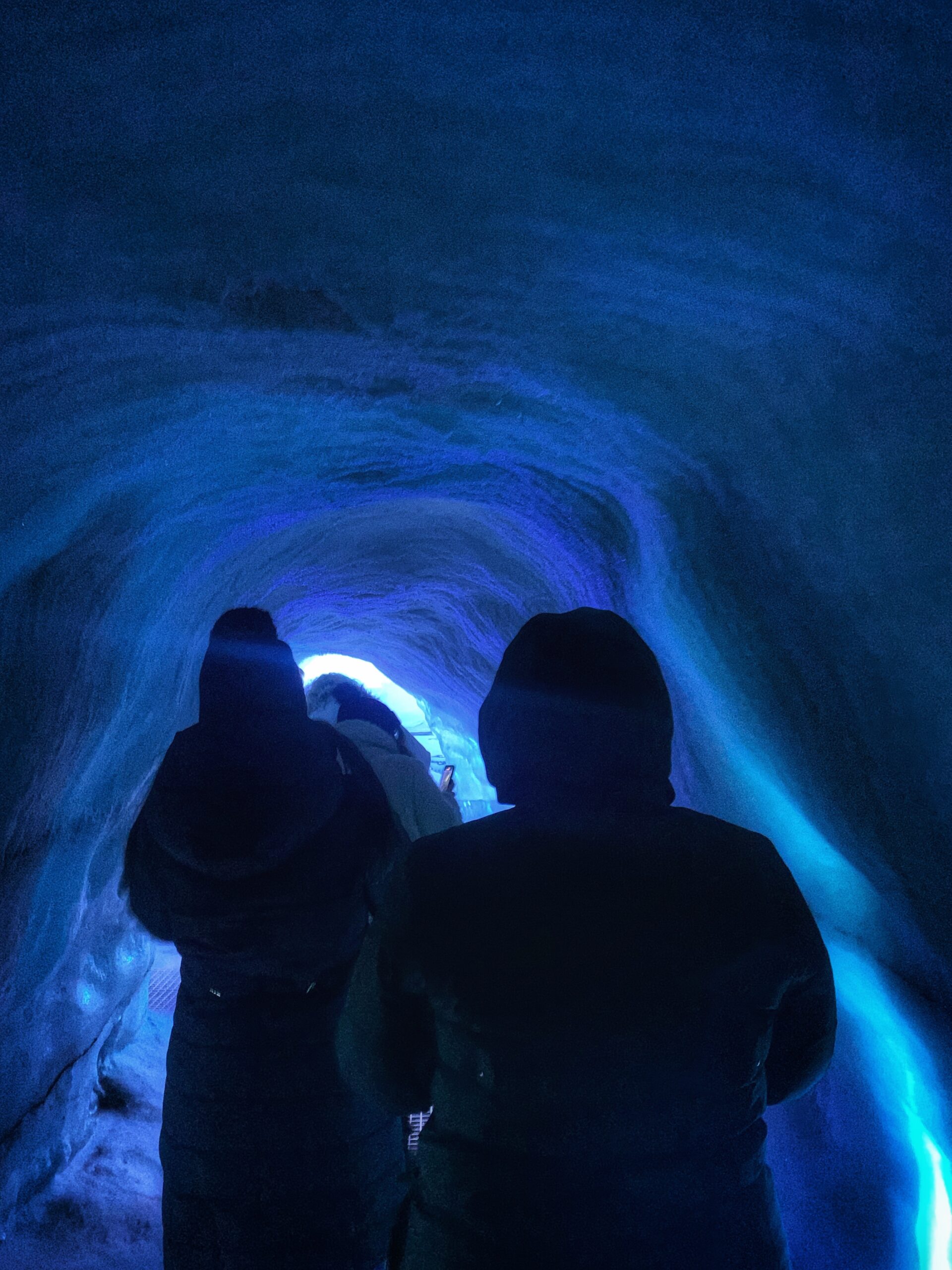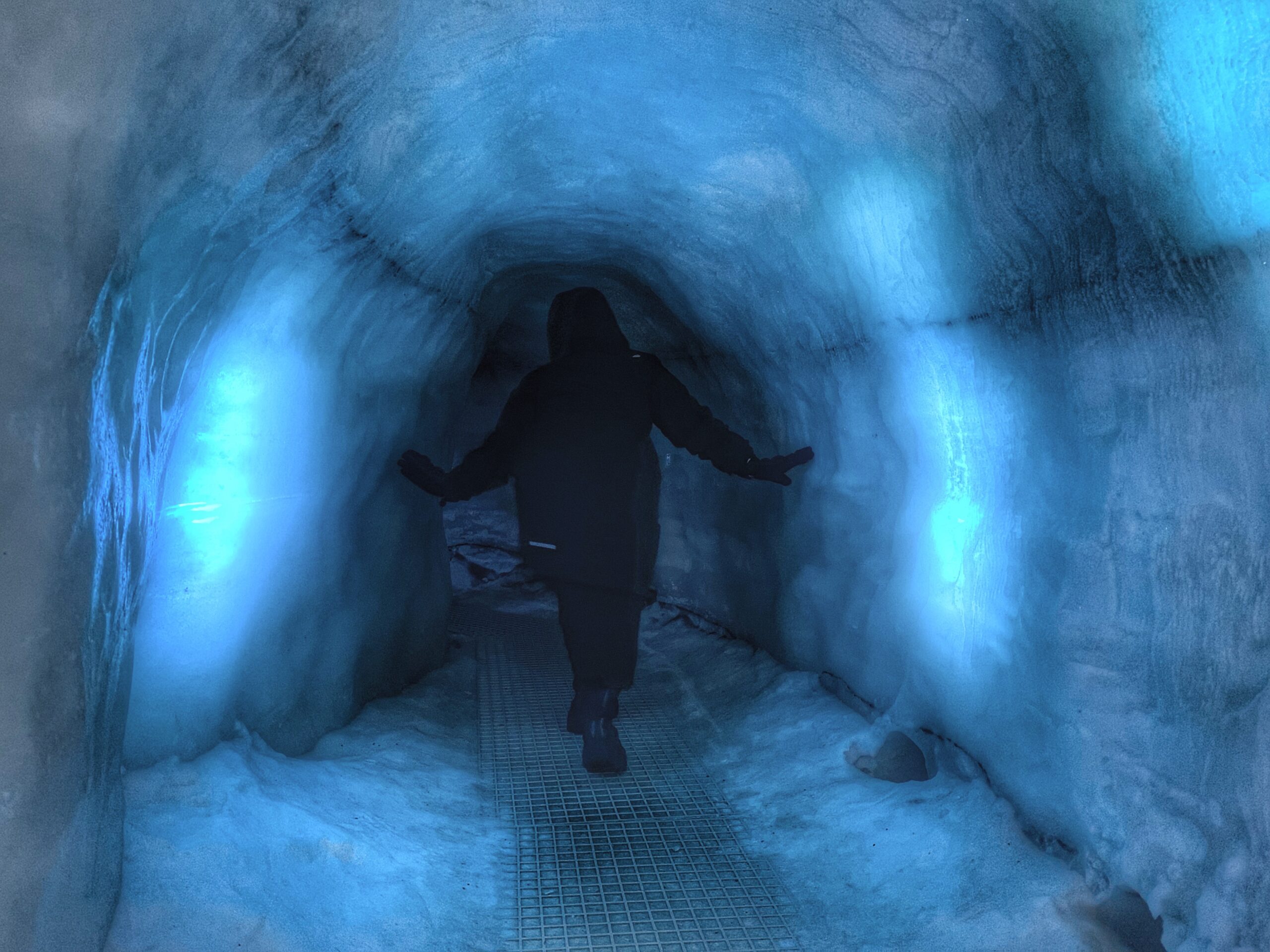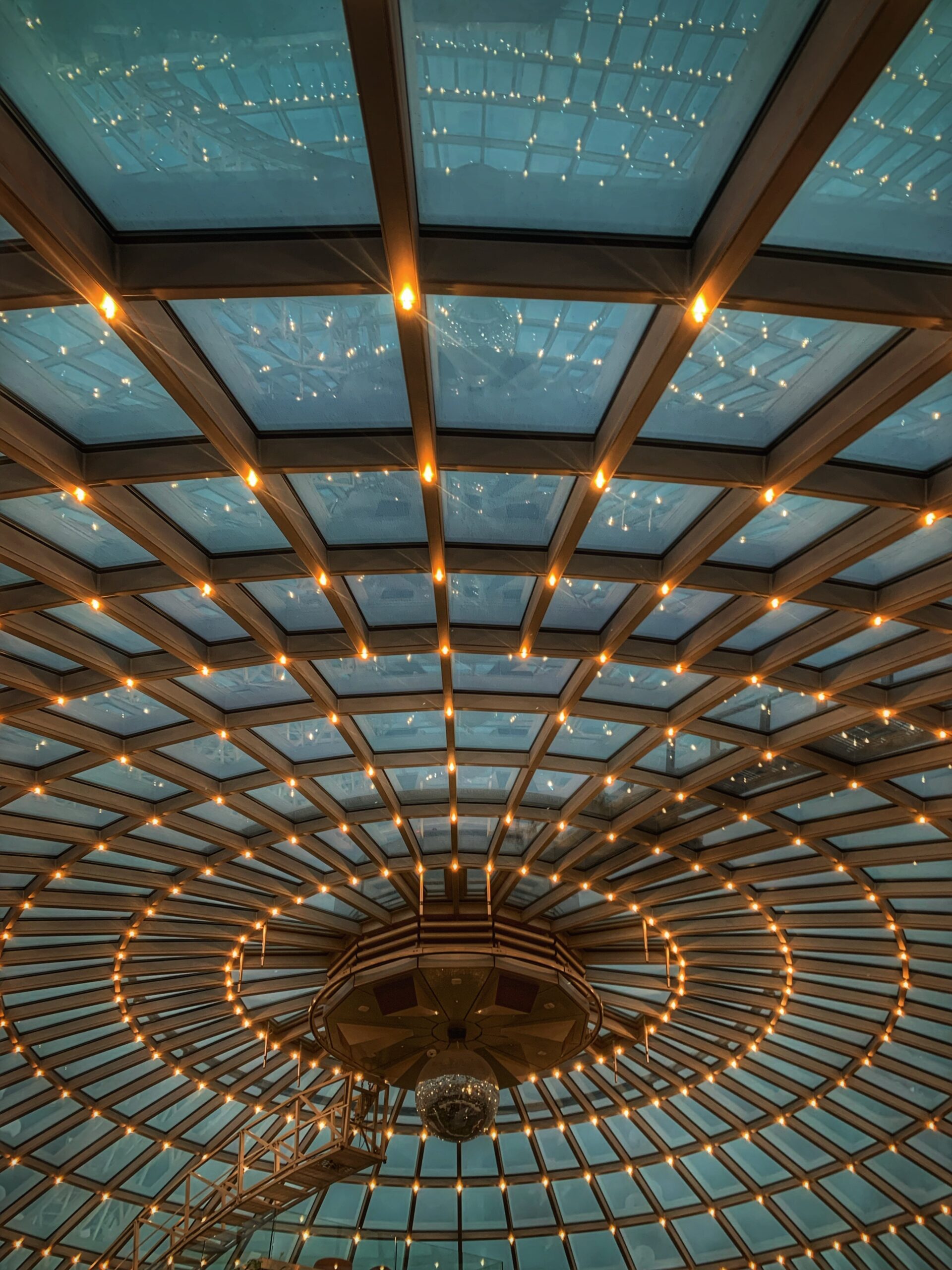 We're all tired and in a bad mood, so we pour some wine as soon as we get back to the apartment. We realize that no one thought to bring our travel itinerary, so I spend some time trying to recreate the plan for tomorrow. For dinner, we've booked Reykjavik Food Lovers Tour (it included drinks and a more detailed itinerary than the Food Walk Tour), and our guide Hanna takes us around town to see a few sights and try some traditional Icelandic food. The first few stops are great and the food isn't too far off from Danish cuisine; stews, fish and hot dogs. At our last stop, we try whale meat and fermented shark, which I am very excited to try, but as soon as my teeth sink into the meat, I am hit with instant regret. By now we're so full, we're just walking in silence back to the apartment. At least the storm has stopped.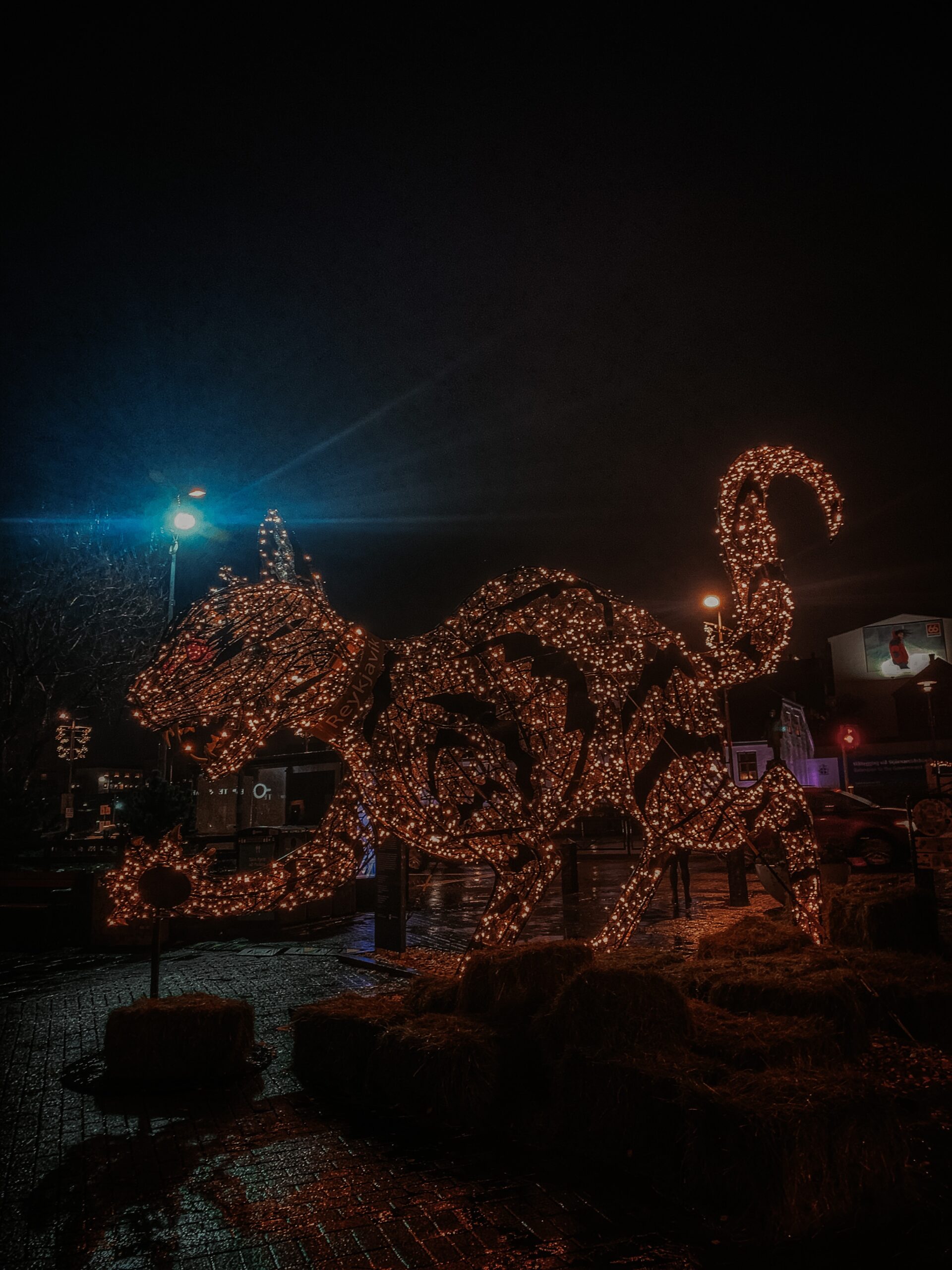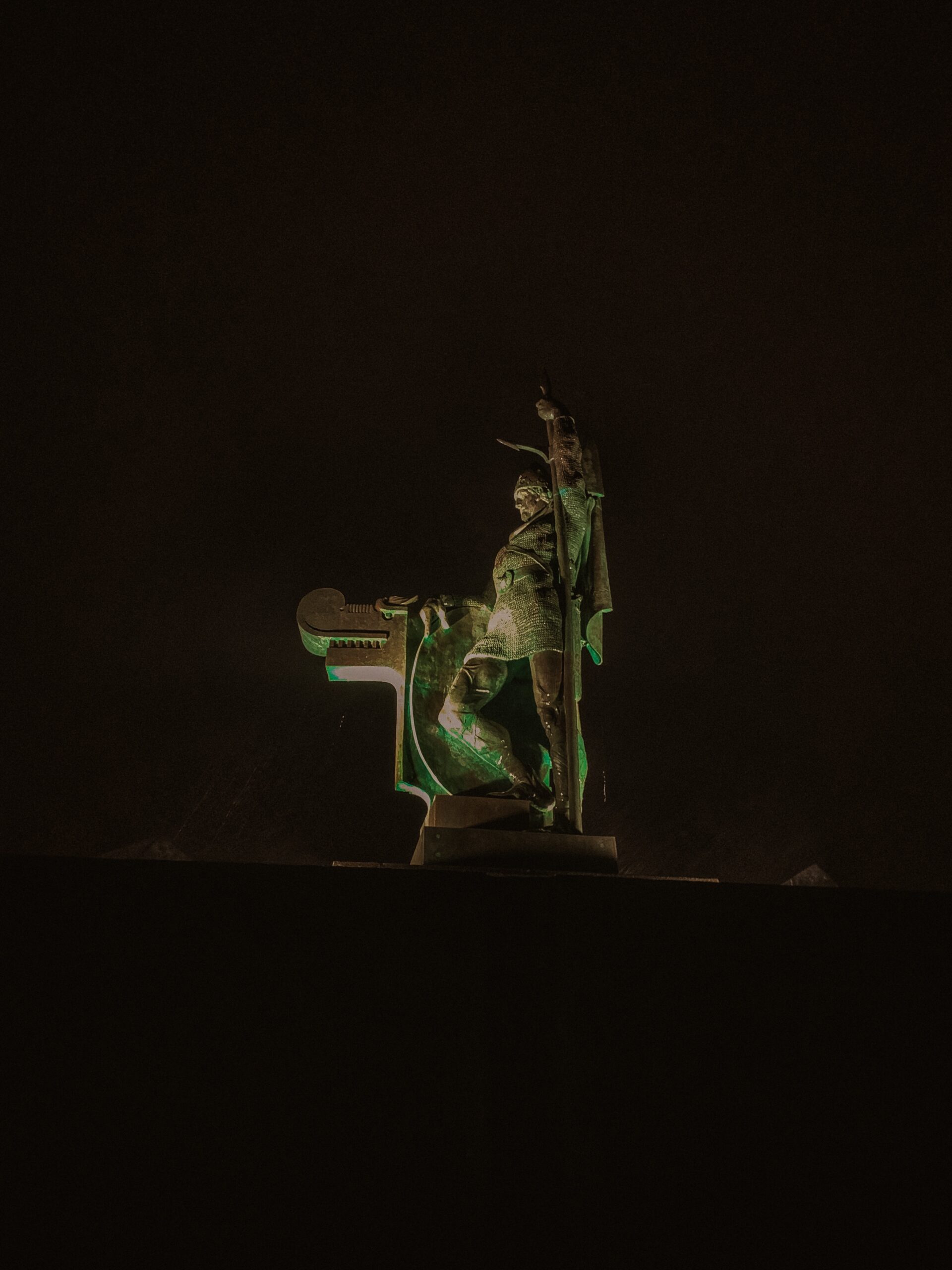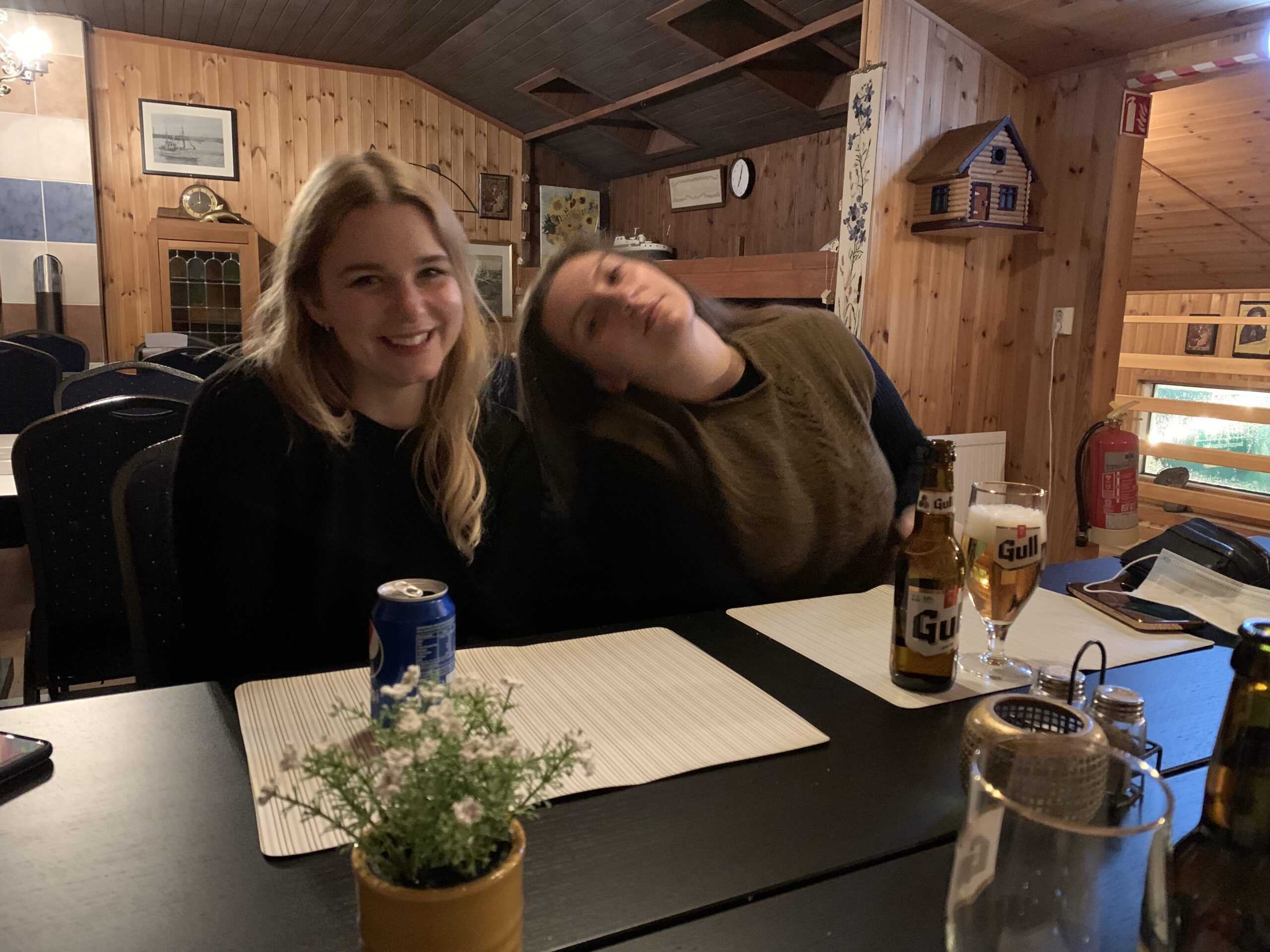 We make up for the underwhelming birthday by going on a new adventure the following morning. Again, I'm up early, washing my gross hair and drinking coffee to feel less cold and zombie-like. We arrive at Kerid crater while it's still dark and no one's around. We climb up and crawl to the lookout, as it's incredibly slippery. We decide to get home hot cocoa to warm us up, so we slide down to grab it in the car, and the crawl back up again. While drinking cocoa, sunlight is slowly starting to peek out through the thick blanket of clouds above the volcanic crater lake.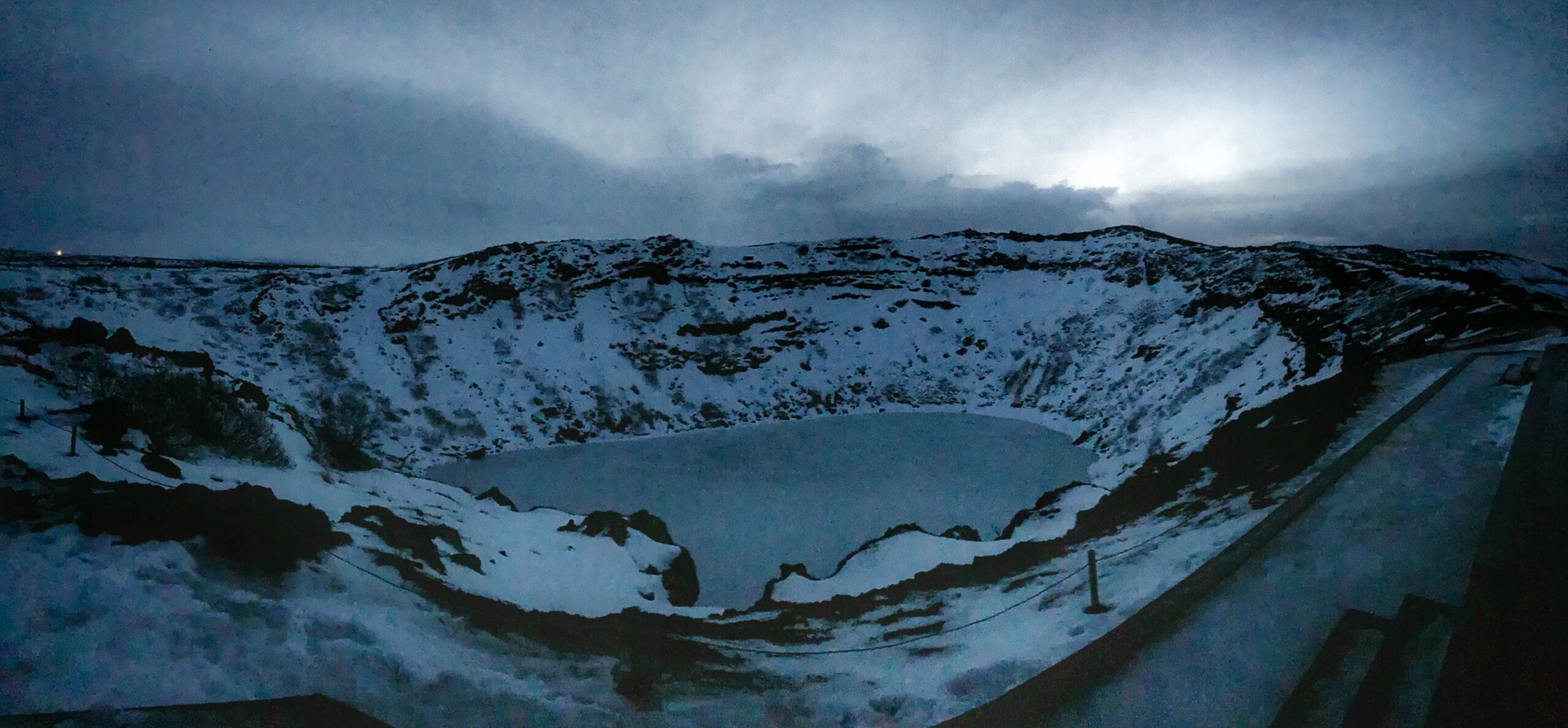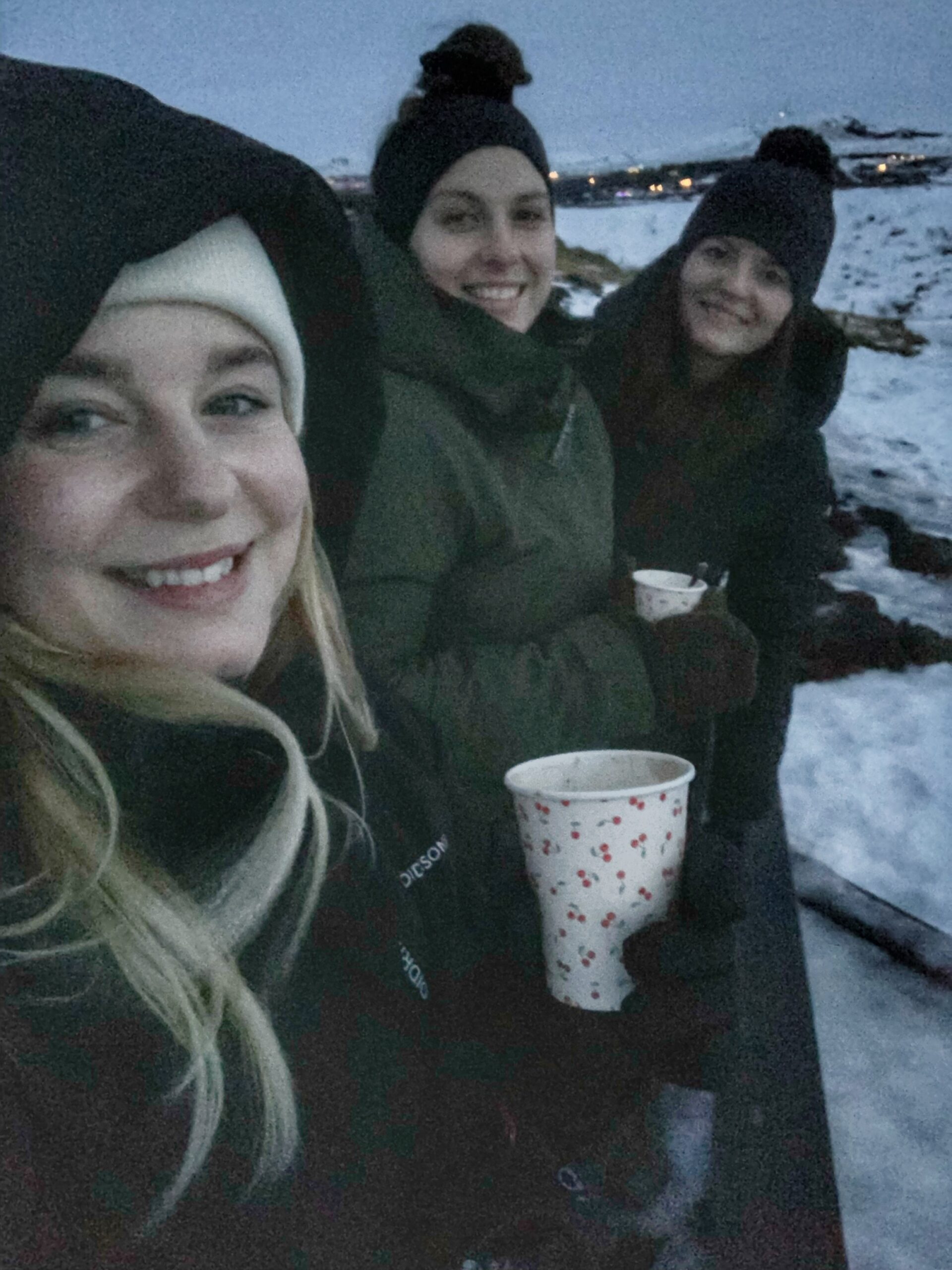 We stop by the Gullfoss waterfall, the highlight being that Camilla remember seeing Zac Efron visiting this place in a documentary. Then it's time for geysers! The path to Geysir is so icy and slippery, that we try to walk on the snow beside the path, and at one point the three of us grab each other's hands, walk onto the path and just start to slide down as everyone around us is laughing. While waiting for the geyser to erupt, I crouch down to put my phone on a tripod and get it all on video, and I start to slide down the path again, forcing me hold on to Camilla's leg.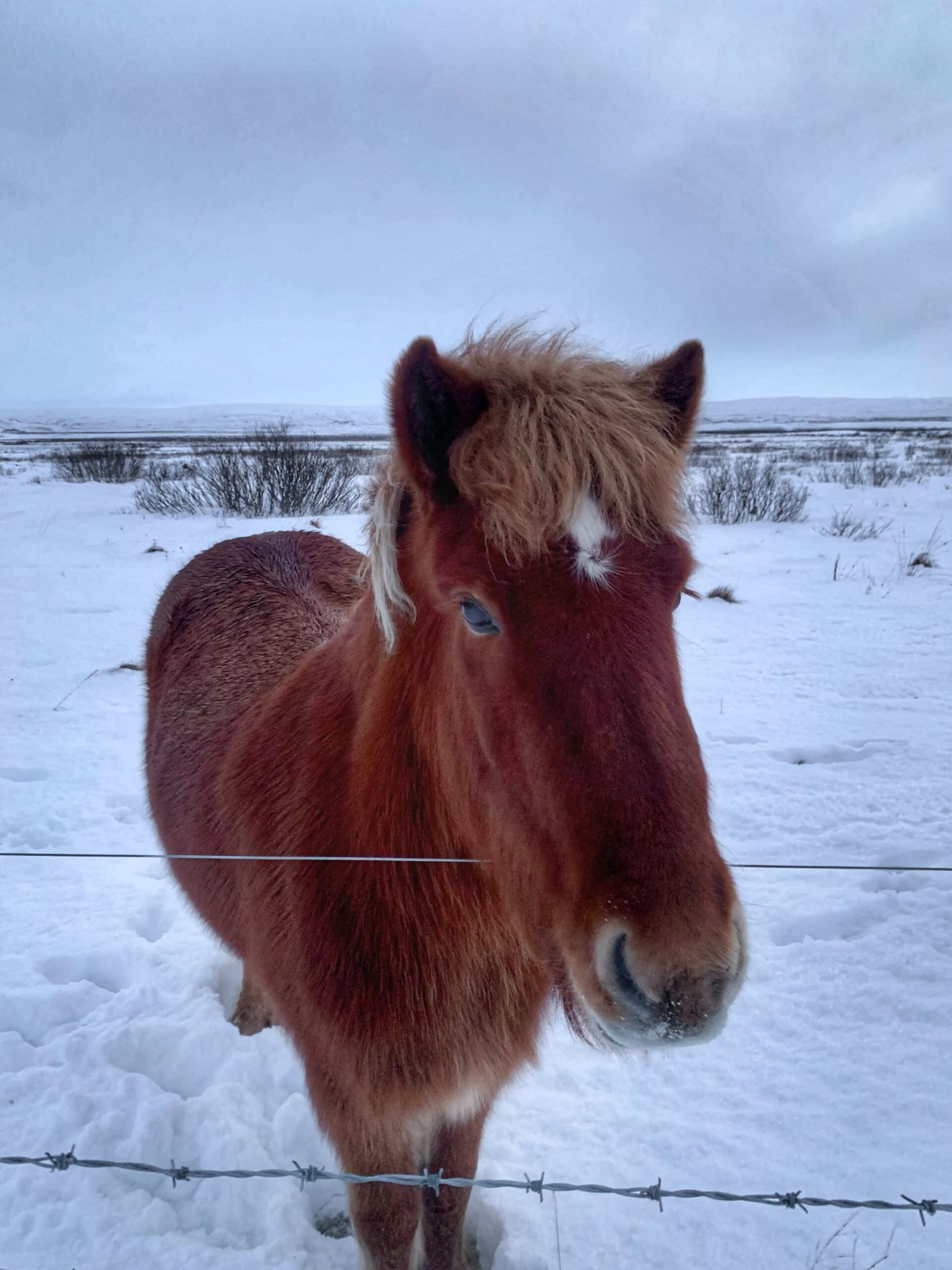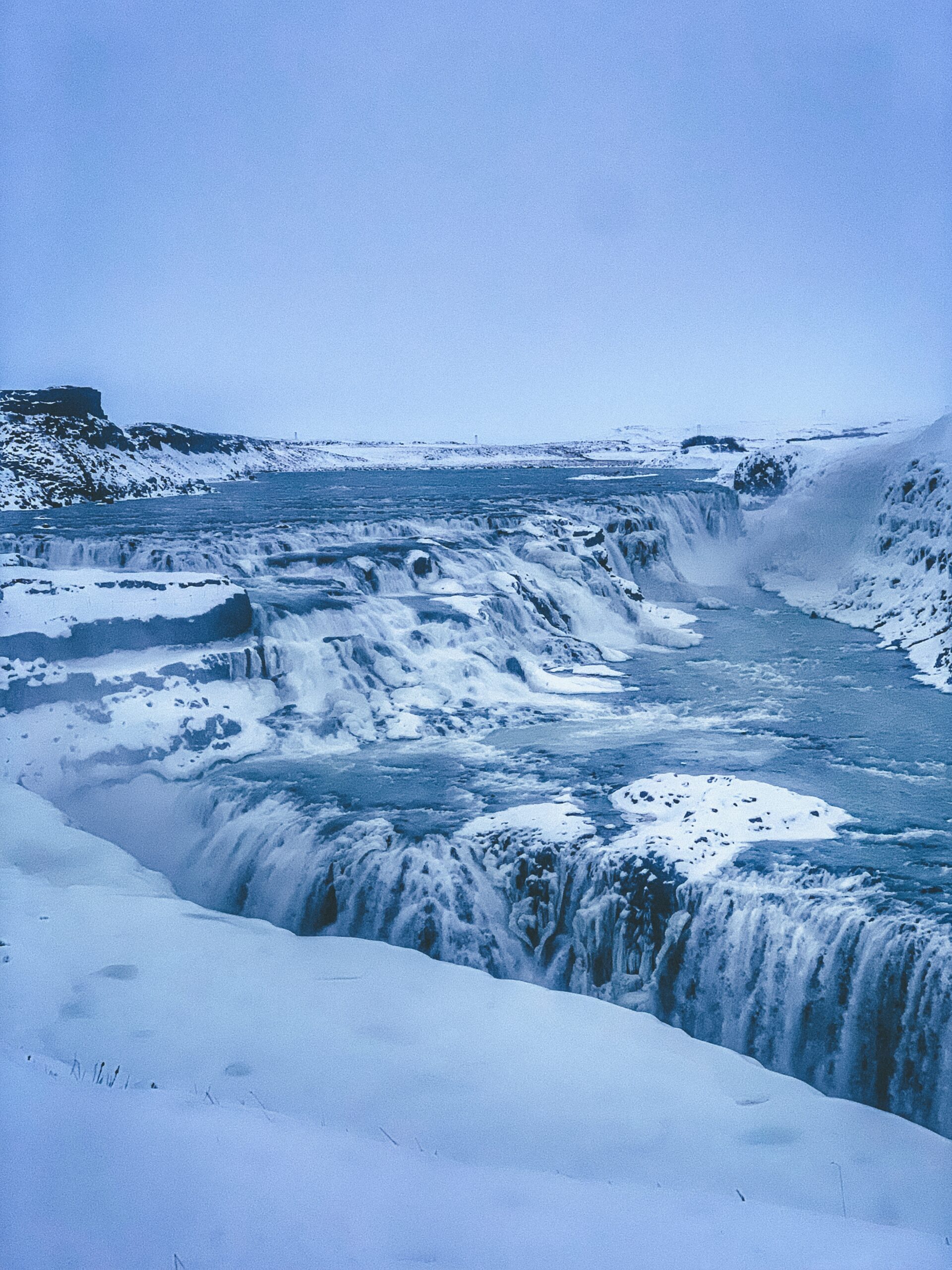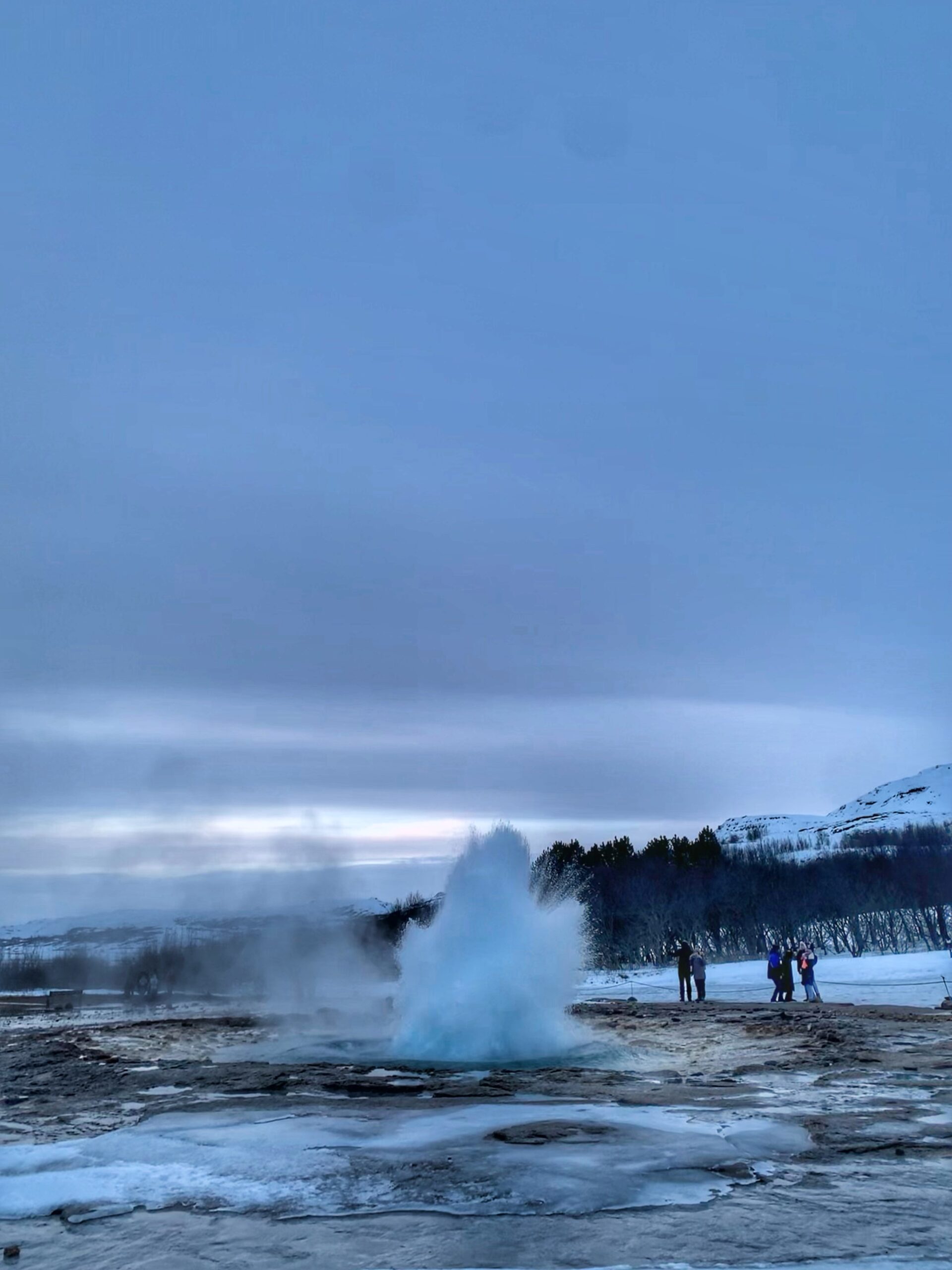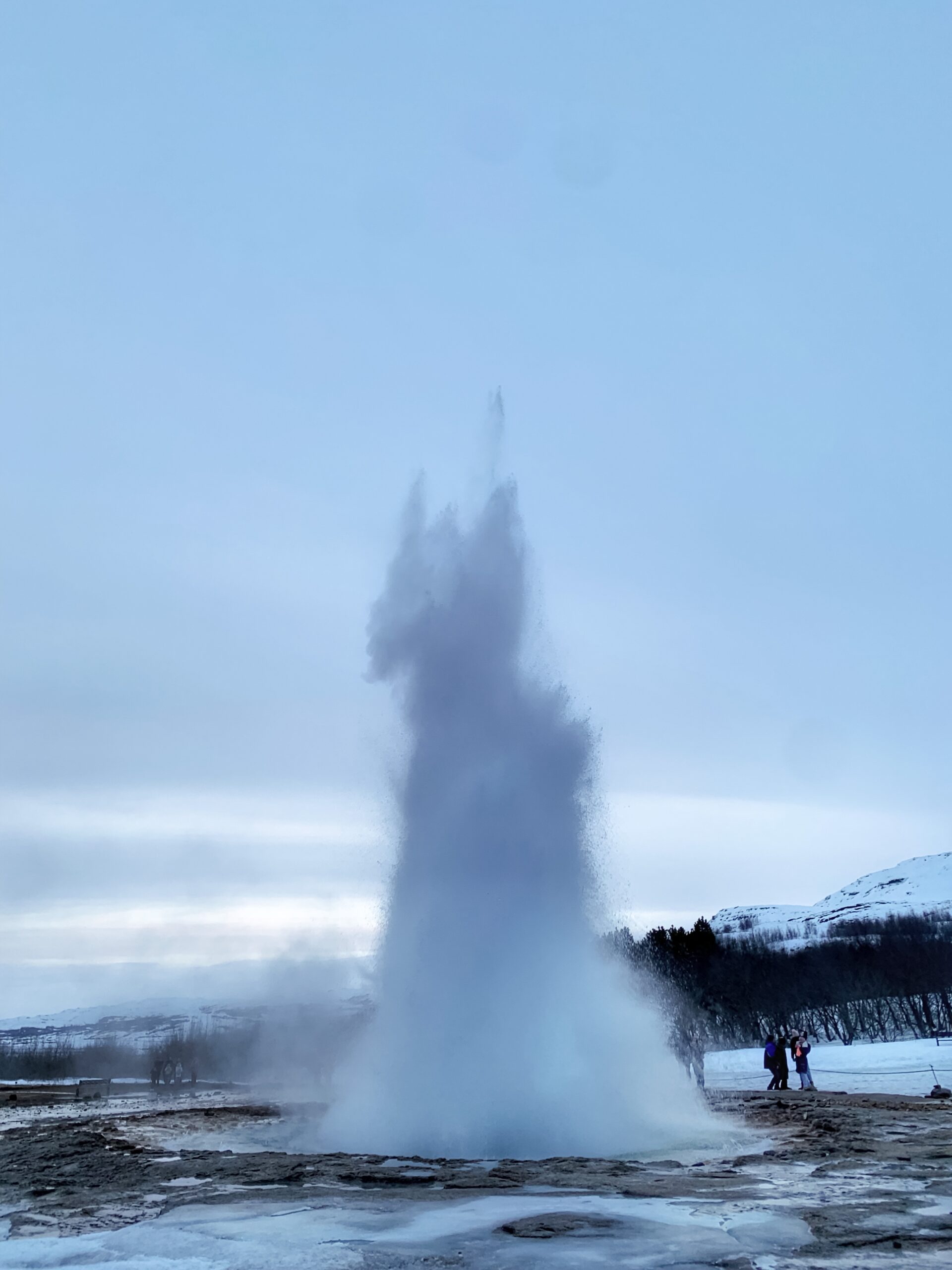 Our final stop for the day is Thingvellir National Park, where we see yet another waterfall, Oxfarafoss, and walk some of Almannagjá, as we'd read somewhere that it was possible to have a foot on two different continents (Europe and North America) at the same time –  turns out that's a lie.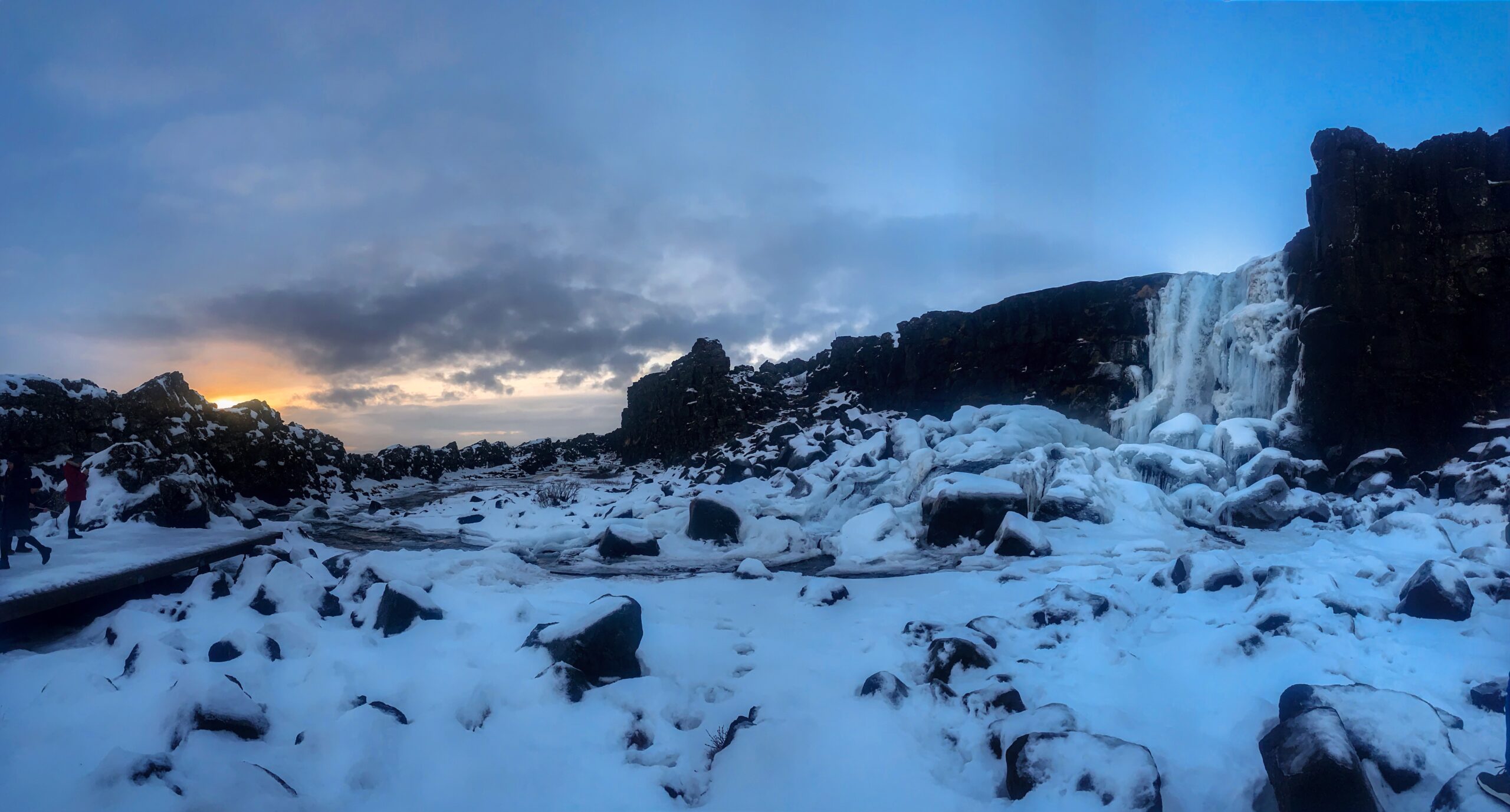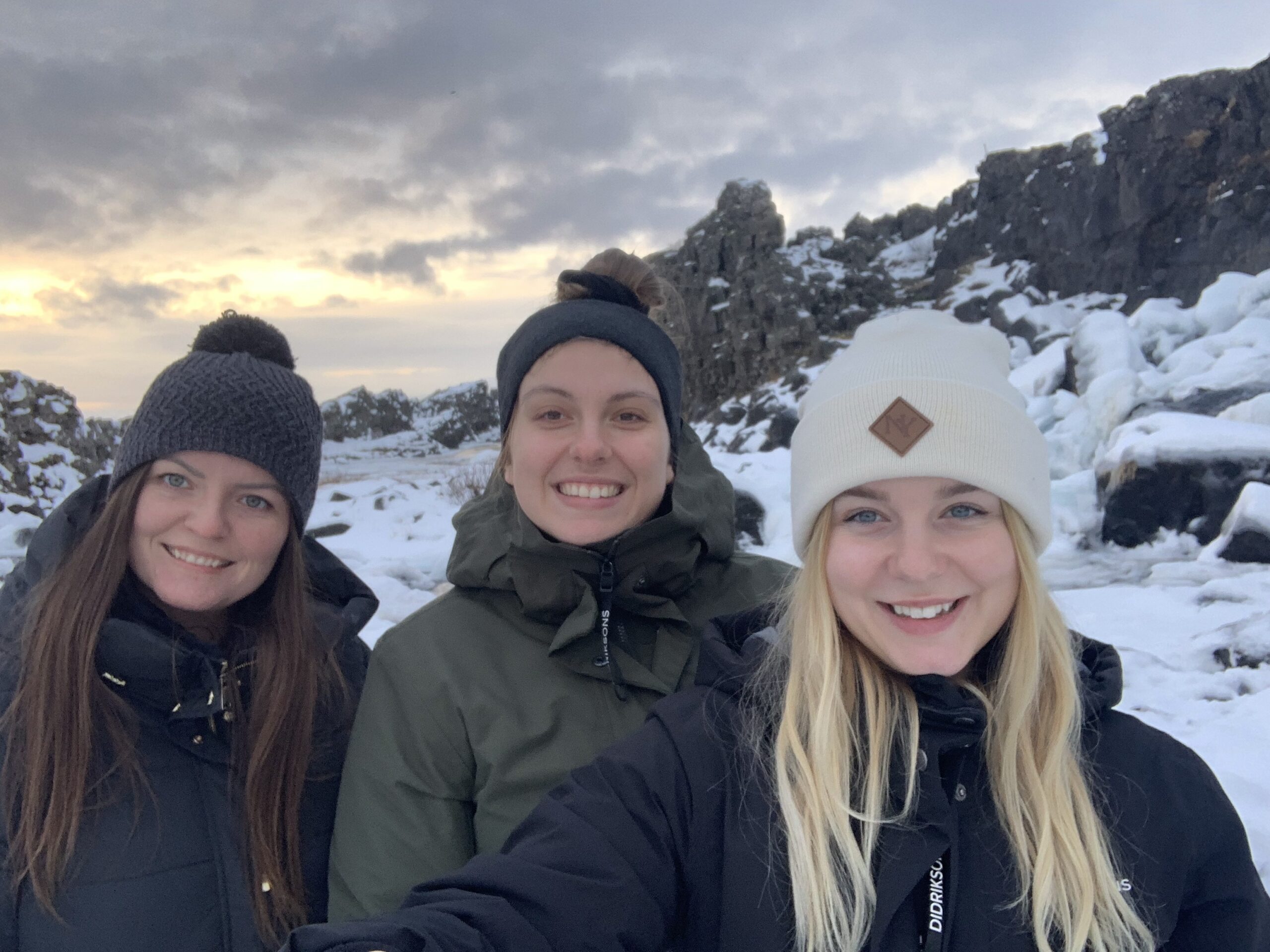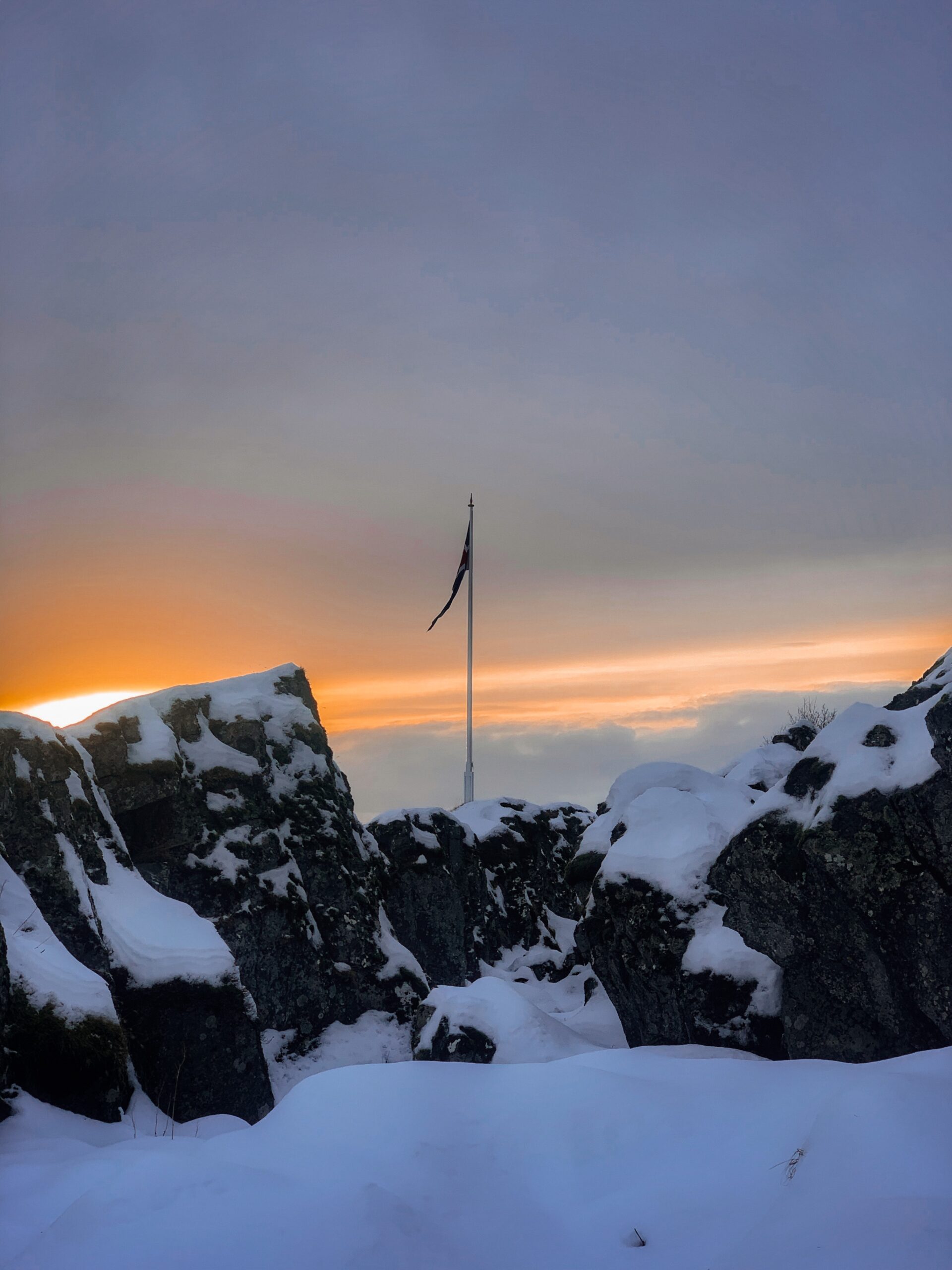 We also wanted to swim in Silfra, where you can indeed swim between the two continents, but in order to do so, you have to book a snorkeling or diving tour. Back in Reykjavik, we buy more souvenirs, like volcanic salt, and see the Hallgrímskirkja cathedral.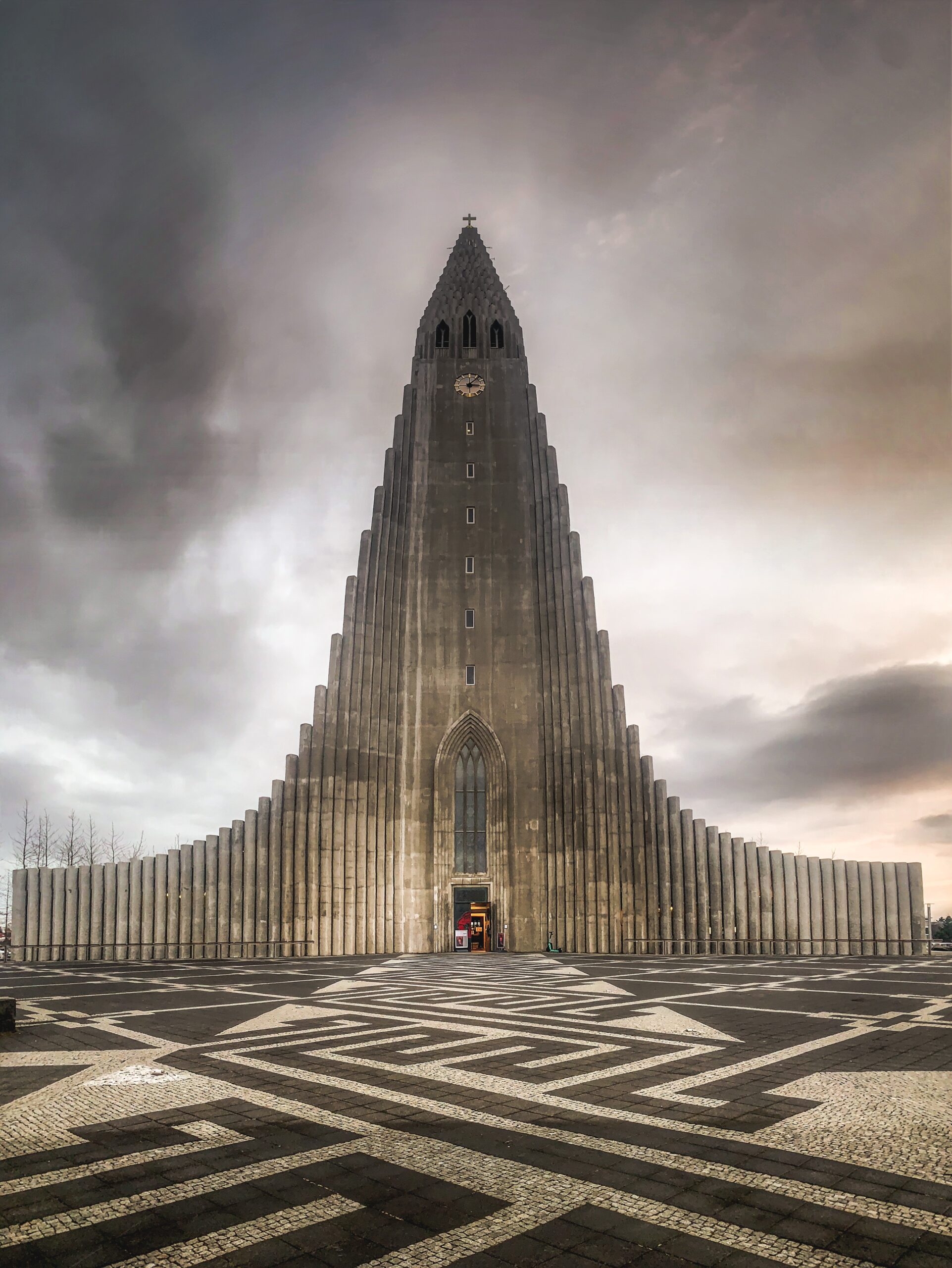 We have a lot of wine and gin back at the apartment, and then go to dinner at a restaurant we've been very excited to try, but the food turns out to be such a letdown and Aga starts to feel sick (for unrelated reasons). I follow Aga home, as our hotel key is an app that only I have, and when I get back to the restaurant *I* start to feel sic. We get the food in a doggy bag, I vomit on the street, and then we all go to bed.
We wake up very hungover, eat some leftovers and then fall back asleep for a few hours, before we have to check out. We get breakfast downstairs and then it's time to head back home. I am definitely not done with Iceland yet, though!