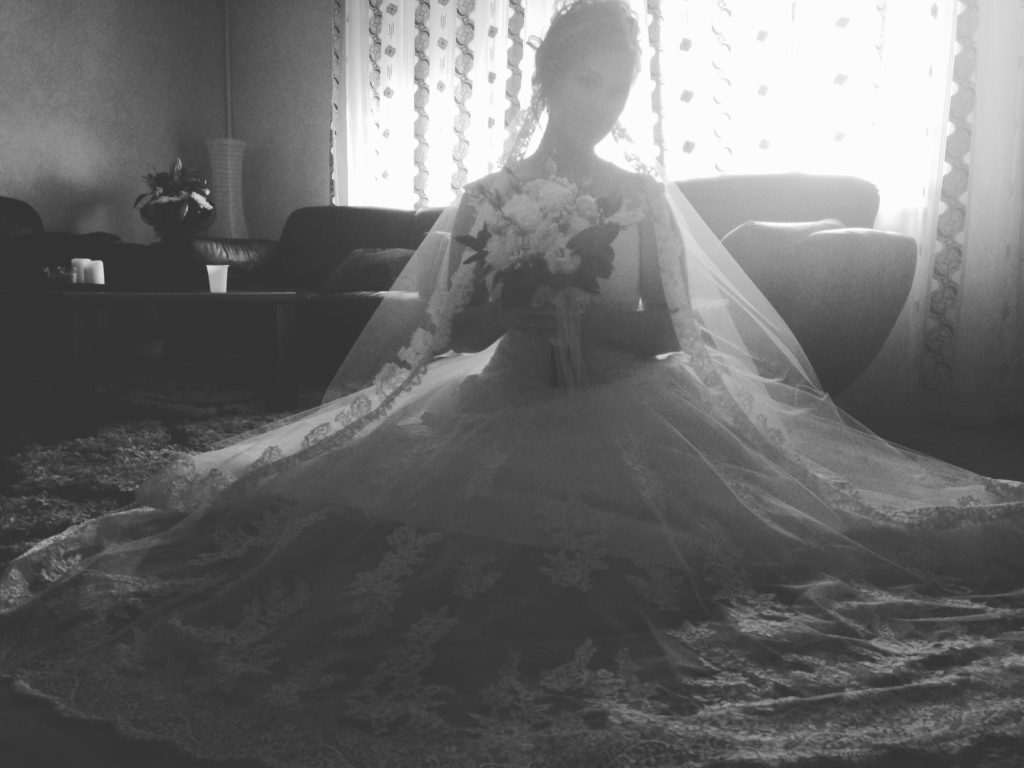 Albulena, the peanut butter to my jelly for the past 20 years, is getting married. The lucky fella in this incredible love story is Dardan, whom I only just met very recently, because of obvious reasons to people who know us (like the whole moving to Australia thing). Due to a lot of their family living in Kosovo, it's time for a destination wedding.
I make plans to surprise Albulena with a Bachelorette Party, but everything falls apart in ways I won't get into here, but I don't take it very well. Although extremely disappointed with the outcome, I am lucky enough to be invited to the party of her younger sister, Albana. It starts with brunch and then we drive to Aarhus to do wall climbing. I rediscover my fear of heights, but also how much I enjoy throwing balls at blindfolded people on tall balance stumps. We have dinner at a steak house and then head to a club, where a guy keeps pushing and elbowing me in the face, because I'm "a huge bitch".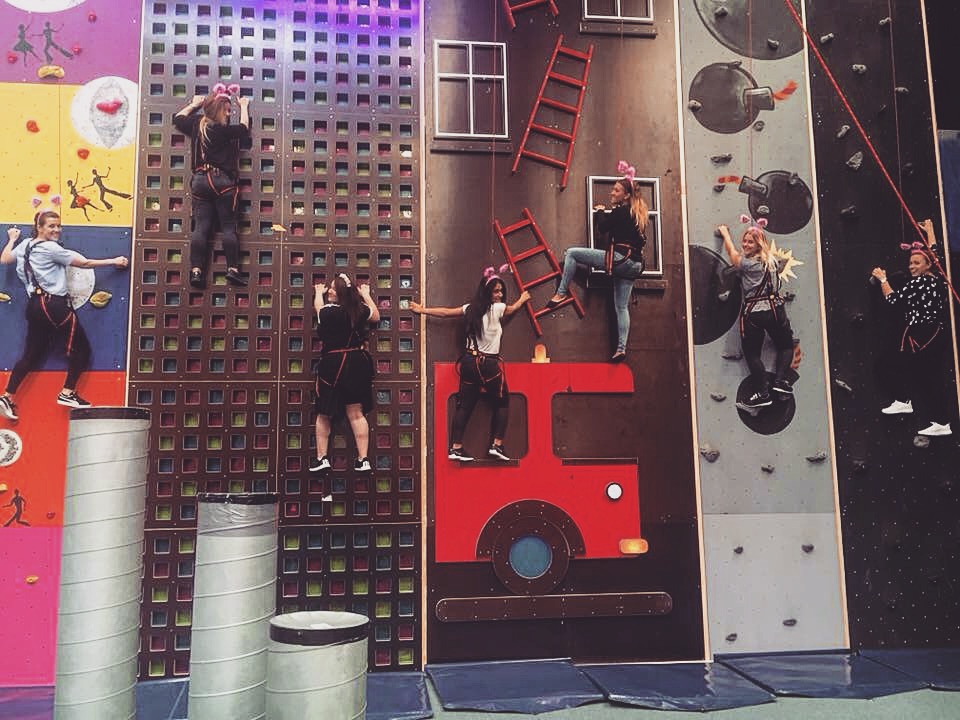 A month later, I am headed to Kosovo. I wasn't thinking too much ahead when I booked my expensive flights at a McDonald's in New Zealand, so I'll only have a few days. On the day of my departure, I arrive at the train station a whole hour too early, so I go sit on a bench in the nearby park and do a bit of reading. The park's quiet, and I occasionally look up to watch the ducks on the pond and let the sunrays hit my face. Then, a homeless-looking old lady decides to pick my bench – rather than all the empty ones nearby – making me put my bags down and scoot over to make room for her. I find it a bit strange, but not alarming. Then she starts speaking to me, but I don't understand a word she says. She's drunk, possibly mentally ill, and she has no teeth. Uncomfortable, I politely acknowledge her, then try to focus on my book. She picks up a feather from the grass and starts yelling incoherently at a duck nearby. Then she starts tucking my hair behind my ears. I do an awkward laugh, then once again try to get back to my book. She doesn't take the hint and pokes me in the leg with the feather, before stroking my face with it. I've had enough, make up an excuse and start walking to the station, where I catch a train to Hamburg. It's a long trip, and as soon as I arrive at Hamburg airport, I hurry to my hotel, which is not far away. I basically lock myself in the room all evening, eating the rest of the snacks I've bought for the trip and going to bed early.
After an early morning flight to Vienna, I arrive at Pristina airport, where I'm greeted by Albulena, her hot brother Alban and his friend Ahmed, and then we head to their house in Bellaqefc. I have visited Albulena's family once on our interrail trip in 2011, so it's great to see everyone again. Although most of them don't speak either English or Danish, which makes communication very difficult, they're welcoming and friendly. Since Albulena is busy with wedding-stuff, I stick to her siblings and their friends the entire time I'm there.
Once I'm in the door and have greeted everyone, Alban and Ahmed take me to the local pool to join Albana, her friend Konstantina and their cousins. It's 34 degrees, but luckily we find a table with a parasol and have some beers and a shisha. Albulena and Dardan join us eventually, and later we go out in Pristina, where we walk around before getting some dinner and drinks.
On the day of her wedding, we wake up early and go to a beauty salon in town. While Albulena and Albana are getting their hair and make-up done, I sit in the lobby and wait. For like two hours. Then we go back and get dressed. Out in the garden, people are gathering to dance, have drinks and see the couple off. I sit with the bride and bridesmaids in the living room for a bit and try not to cry because of how beautiful she is, and then I head outside to take some pictures and see Dardan pick her up for their wedding photo shoot. My math teacher from 1st grade and her family is there for the wedding too, so we get to chat about old times. It's amazing how well she remembers her former students!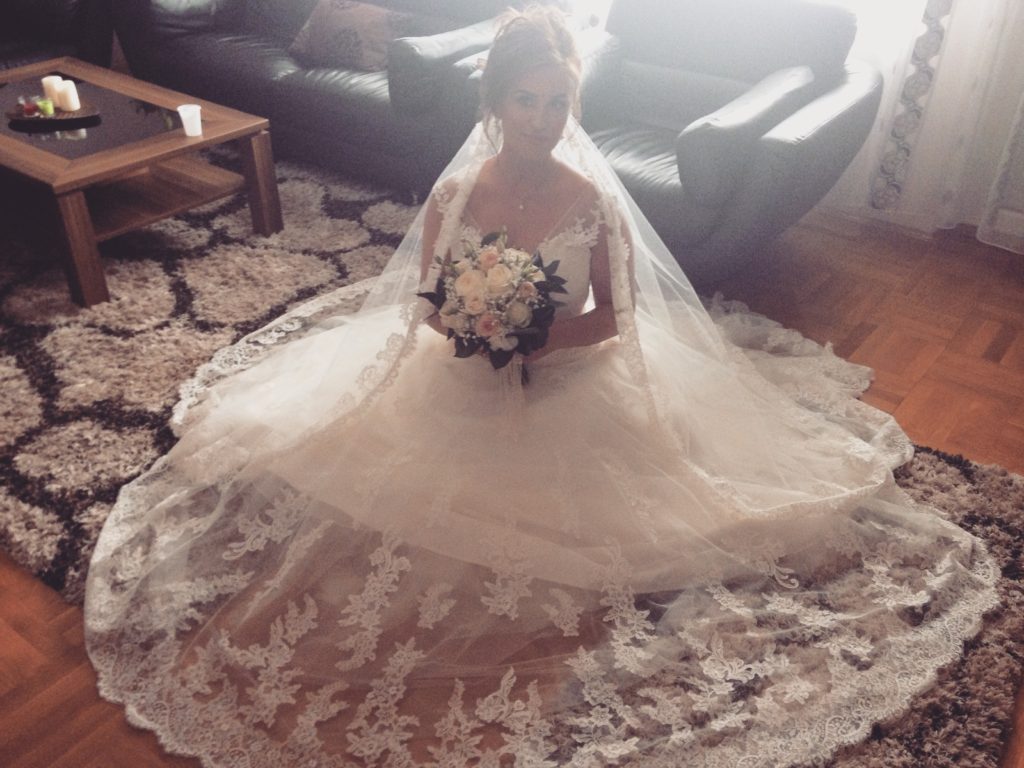 As soon as Albulena and Dardan leave, I change back into my PJs and eat snacks in bed with the girls. It's much too hot to be outside or wear fancy clothes. We don't have to be at the party venue until dinner time, so we just touch up our make-up and jump into our dresses last-minute. The venue is a huge ballroom with round tables on either side of the room, a stage at the end, which serves as the dinner table for the bride and groom, and the rest is considered a dance-floor. I sit with her parents, siblings and their friends, and my former math teacher.
The night is strange and wonderful. I'm forced to forget about my idea of what a wedding is: a ceremony, speeches and toasts, music that I can sing along to, and alcohol. This wedding has none of that, but a lot of dancing and entertainment. I barely have any time with the bride, who is understandably busy and stressed out, but at least I get to slow dance with her hot brother. Score!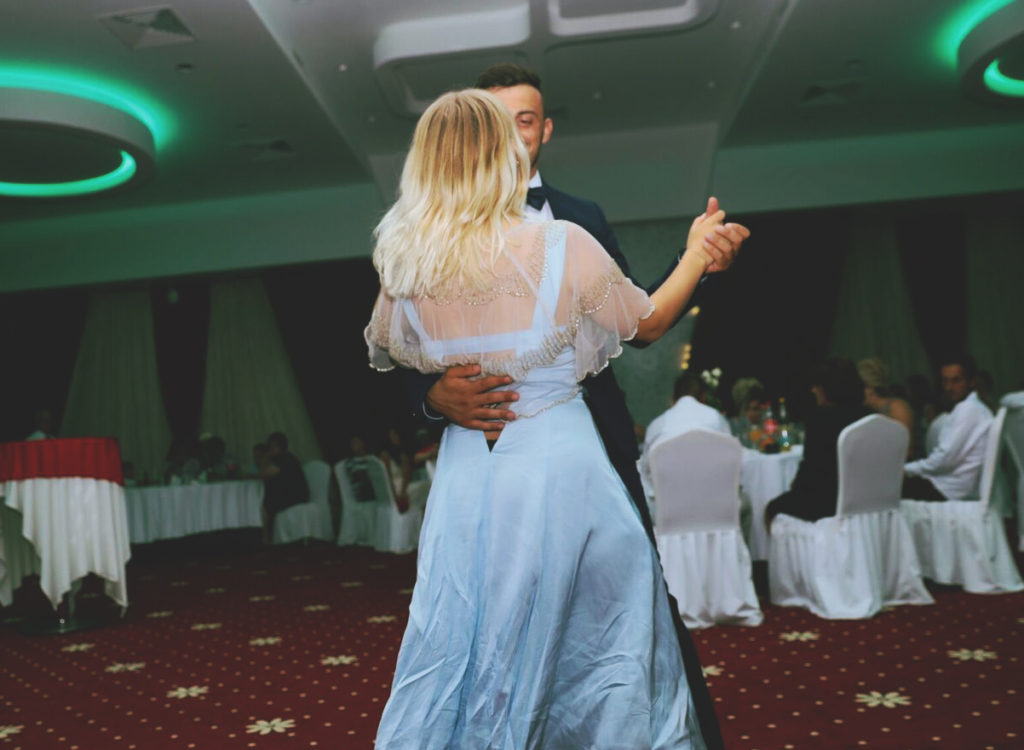 My last day is spent exploring. A group of us get in the car and drive (and get lost) until we reach the White Drin river. By now the rain is coming down hard, so we sit down for some cheap coffee and shelter. It doesn't seem like the sun will come back out anytime soon, so we brave the rain – we haven't driven for hours just for a mediocre latte. It's a beautiful walk around the streams and bushes, and eventually we reach the waterfall and dip our feet in the ice cold water.
When we get back after dark, we sit on Albana's bed and have wine and snacks and stay up until it's time for me to head back to the airport. Then it's back to Vienna, Hamburg, and then Horsens.