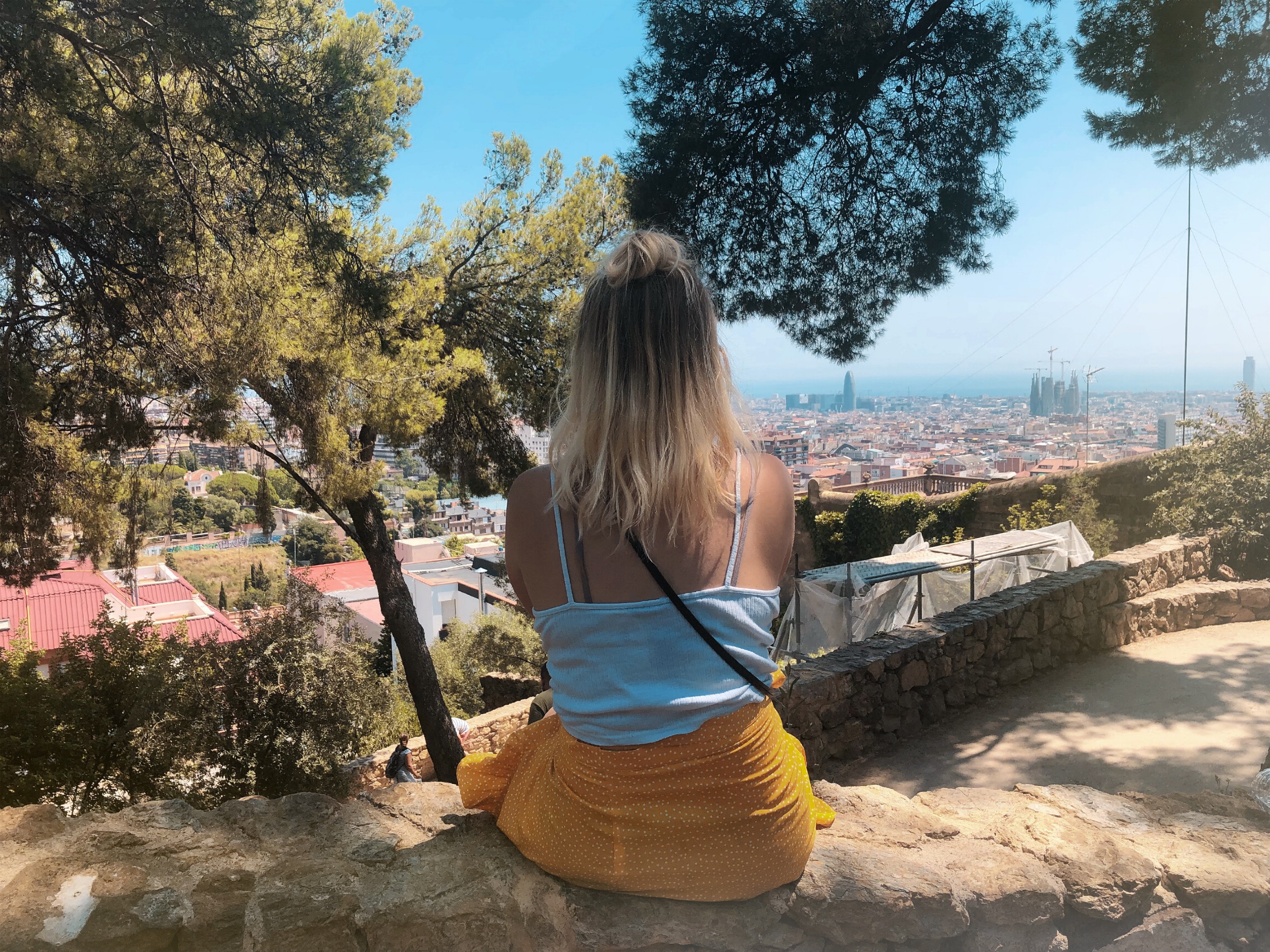 In anticipation of my trip to Spain, I watch the Blood Moon on the beach while drinking sangria. It's everything I hope Spain will be, except freezing.
I go to sleep at midnight, and wake up 2 hours later to pack my shit, leaving at 3:15 for the airport with a coffee in hand. It takes me 10 minutes from I walk through the entrance of the airport till I'm waiting by the gate, and I regret being more than two hours early for the flight. Then a family of 13 sits down next to me – they could have sat anywhere they'd like, but they chose being close to me. So honored.
My seat mate on the plane is a pretty cool dude going to a math conference in Brazil. He's cool because he knows Crown Princess Mary's dad, not because of the math conference. Our conversation wakes me up and I'm all giddy and excited to see Sharon again when my feet touches the ground in Barcelona. Unfortunately, we realize we're in different terminals when we can't find each other, even though we're standing at the same coffee shop.
We check into The Generator Hostel, which has a bar and that's basically why we booked it. Unfortunately, the bar is empty, but we decide to get some sangria there anyways. We are hungry, but lunch isn't available yet, so we just get drunk on empty stomachs and then go to the room, which is full of loud Italian teenagers.
At this point in my travel career, I've stopped making plans and itineraries and instead I "go with the flow", which means get there and then Google where to eat, go there and eat, then Google where to eat next.
We meet up with Hollie, our dear Pink Palace Pal, and her friend for tapas, where we share a bunch of goodies and they try to teach me how to hit on guys in Spanish. Hollie then takes us around the city to her favorite bars. One serves crepes, one a sweet alcoholic milk that tastes kinda like rice pudding with a sprinkle of cinnamon on top. Needless to say, we get really drunk.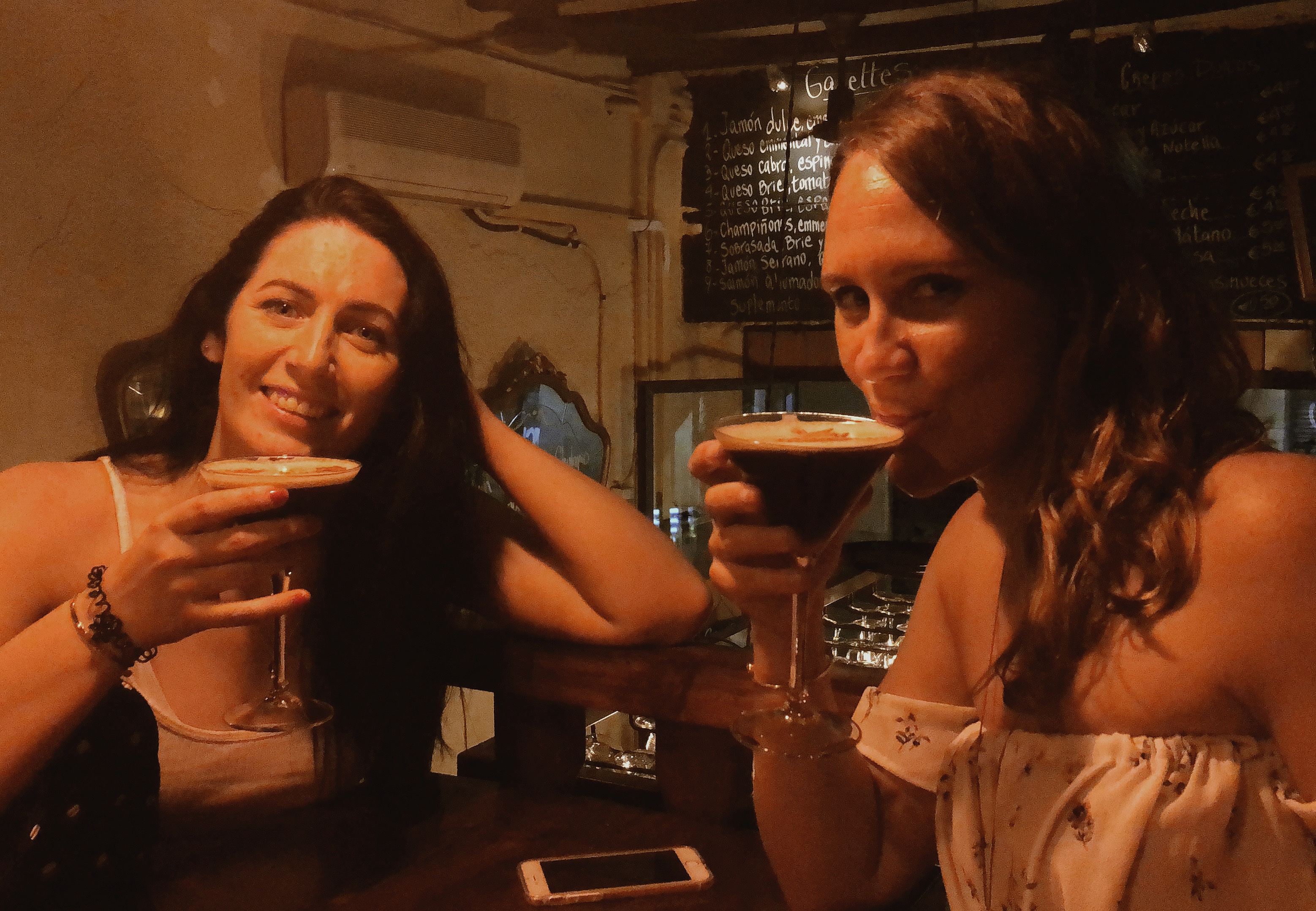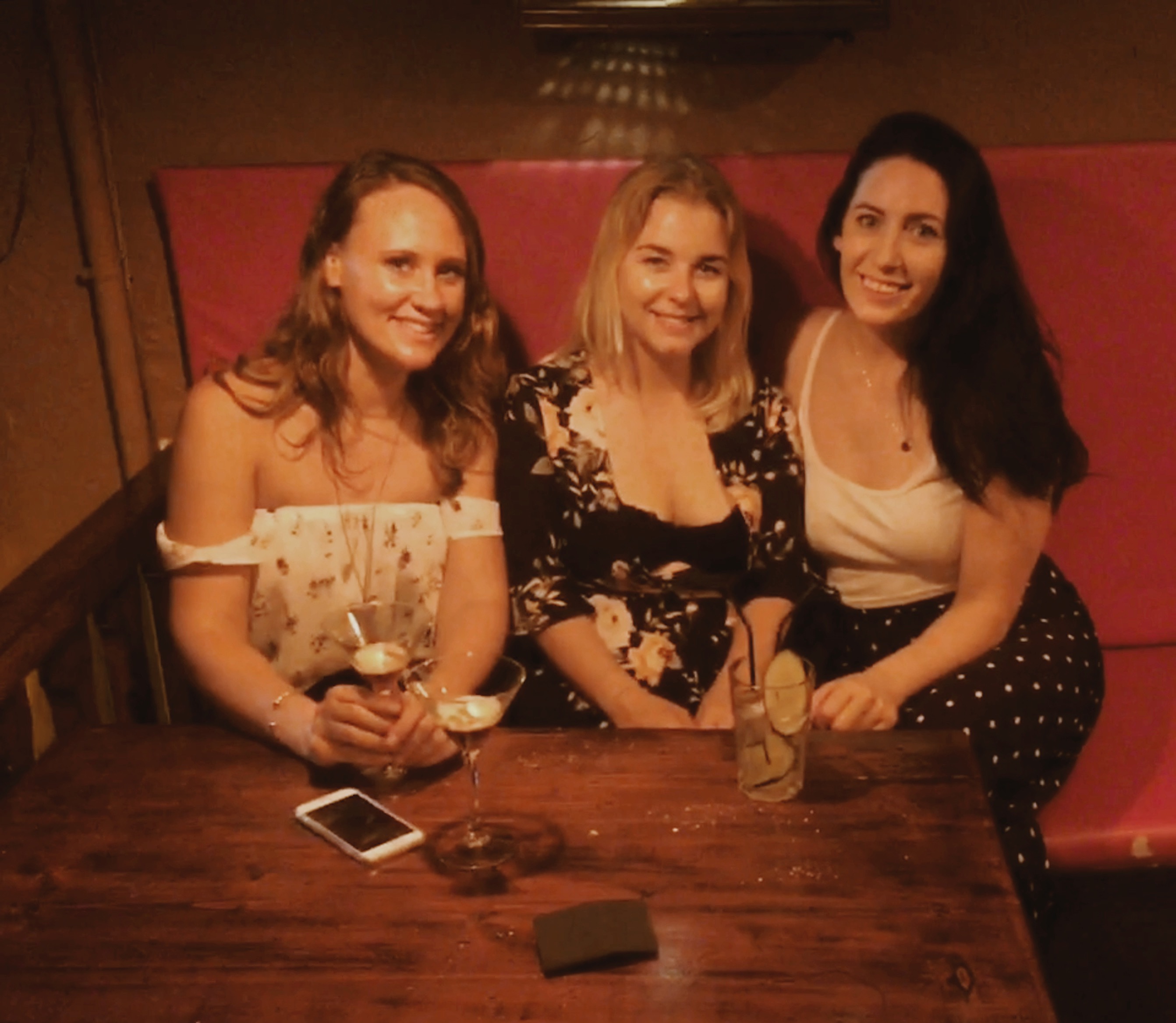 We start playing Heads Up, as we tend to do when we're kinda bored in bars, and it goes something like this:
Sharon: You're in prison. Black and white stripes. Akon sings about it.
Christine: Lonely?
Hollie: Cinnamon Surf!
The answer was convict.
Also Sharon: They have the ears and they're little whores.
The answer was Playboy Bunny.
By the time we hit a McDonald's before bed, I order too much food and have a formal funeral ceremony for the cheeseburger I can't finish. That's how drunk we are.
Of course we are very hungover the next day, so we Skype Craig and complain about it. Then we go sightseeing, starting at Casa Batllo, which sits directly across from a McDonald's where I get a large Coke to keep me alive in the heat.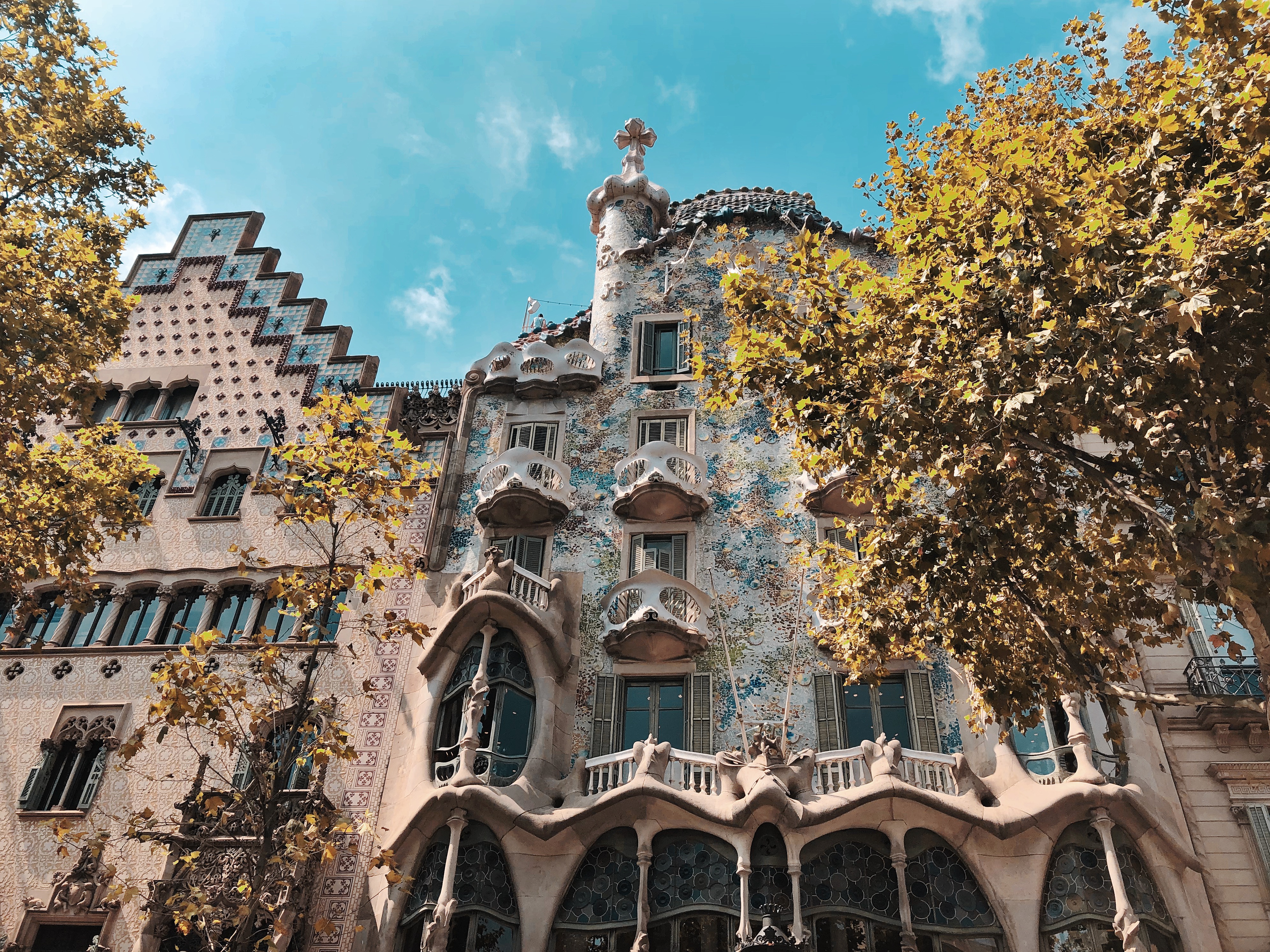 We continue to walk down La Rambla and eventually turn down a random street, where we see some cool shops. We go crystal hunting and I buy some pretty tiles that make out the word "cunt". Since we just want Hair of the Dog and something fried for lunch, we eat at the nearby Temple Bar.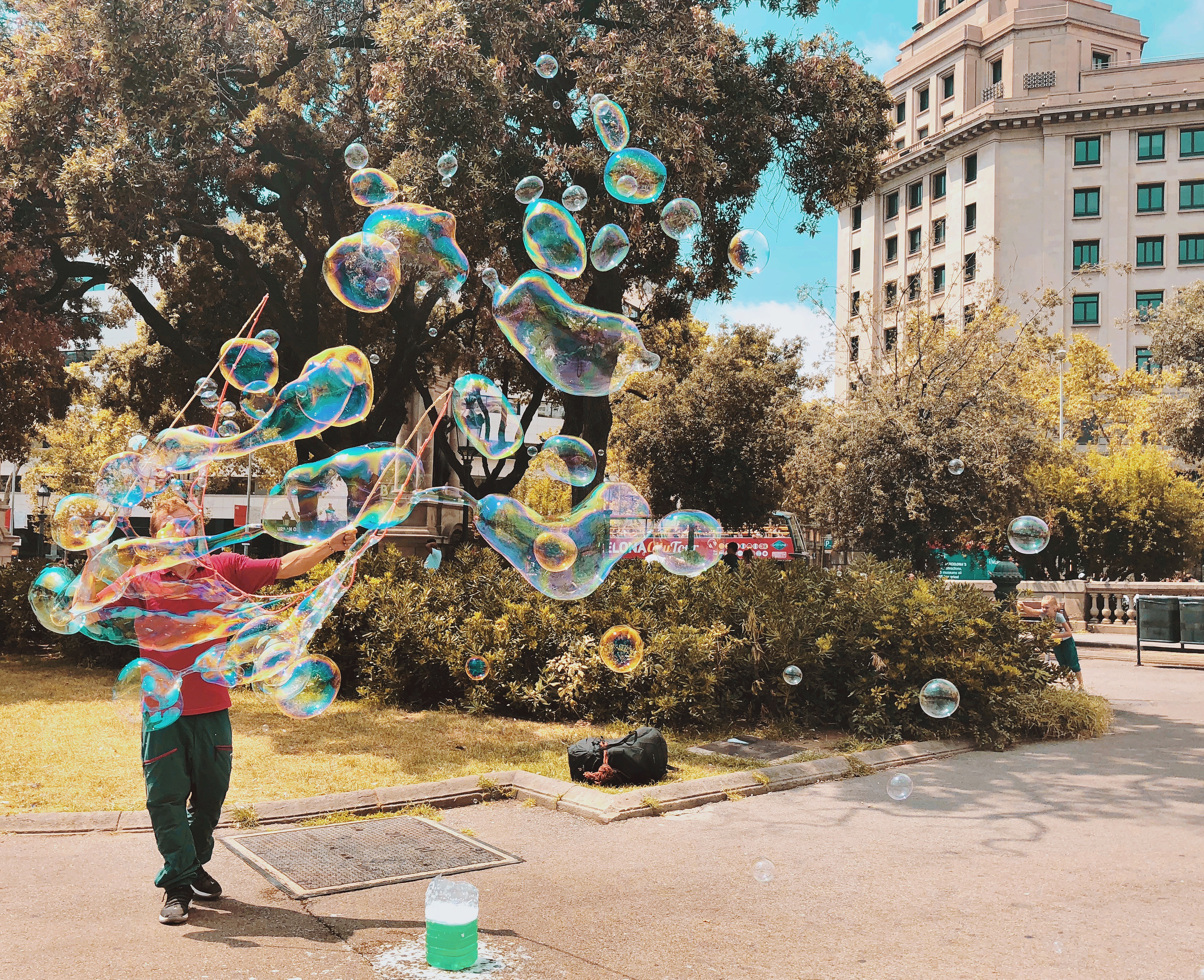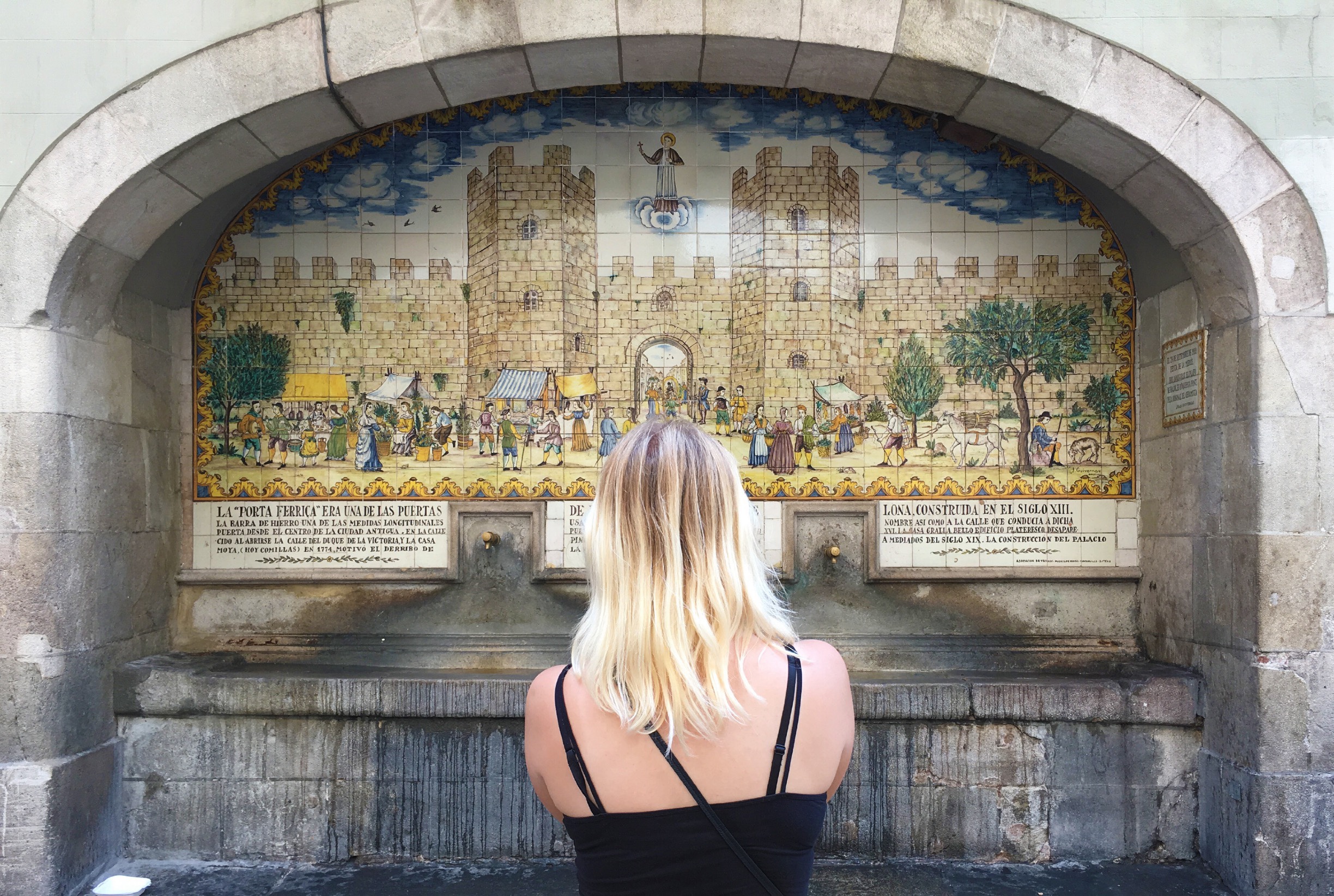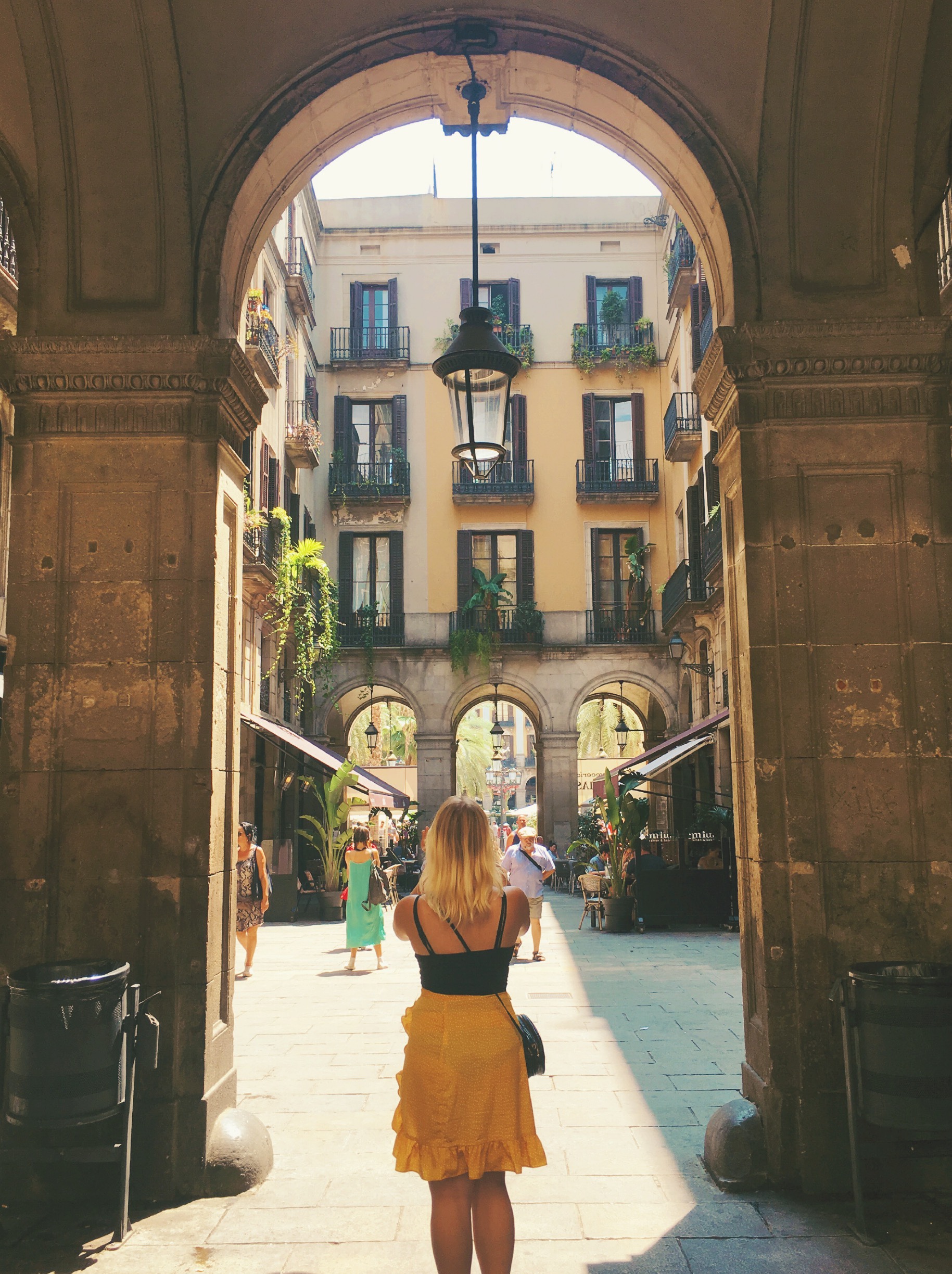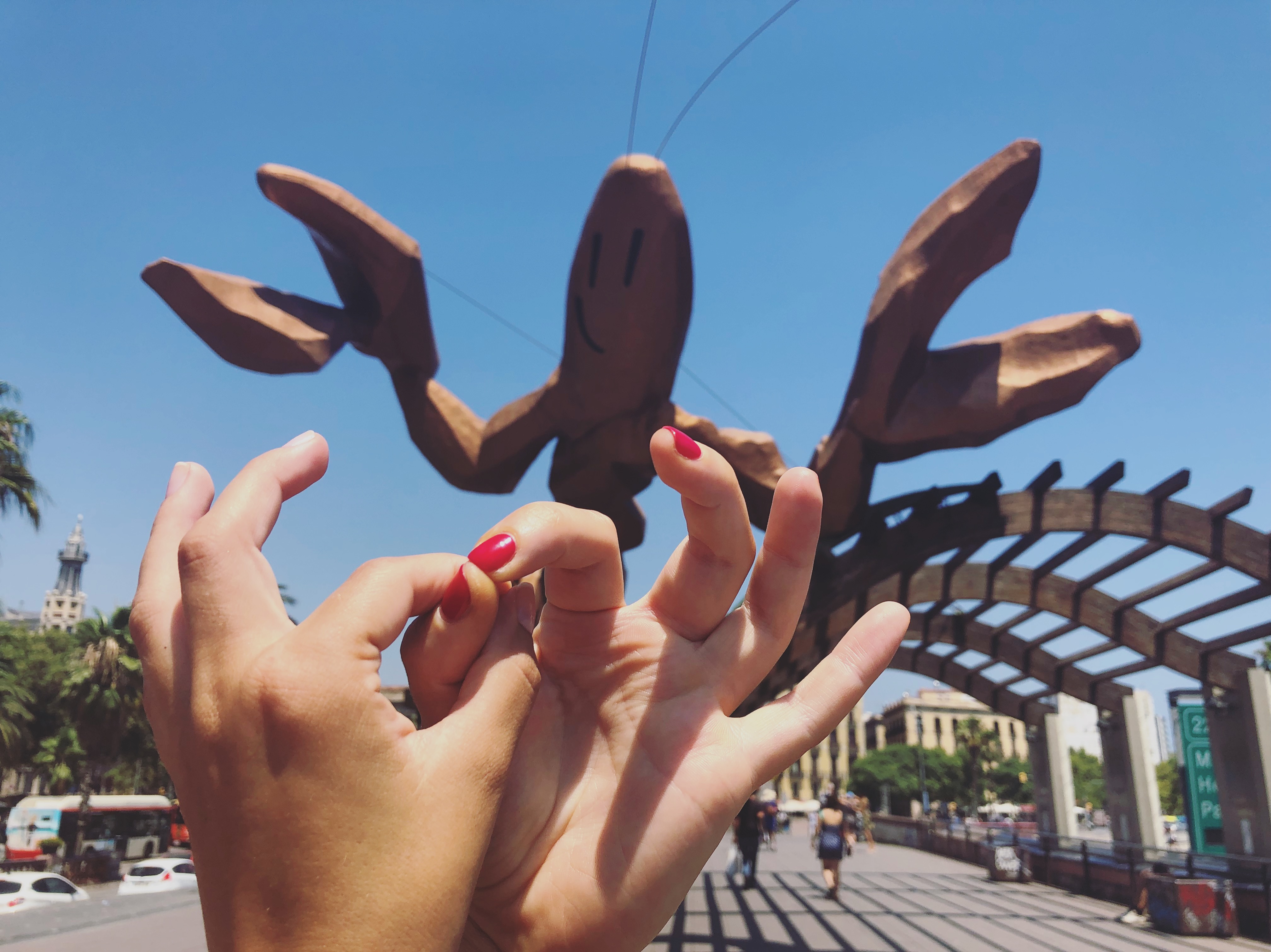 Back at the hostel, a jam session is happening, so we sit down for a drink and listen to some guys playing Redbone. A dude starts singing and his voice is like room temperature butter. I request Wonderwall, because I always do, both ironically and completely seriously. They tell me to get out, but still play a snippet of it.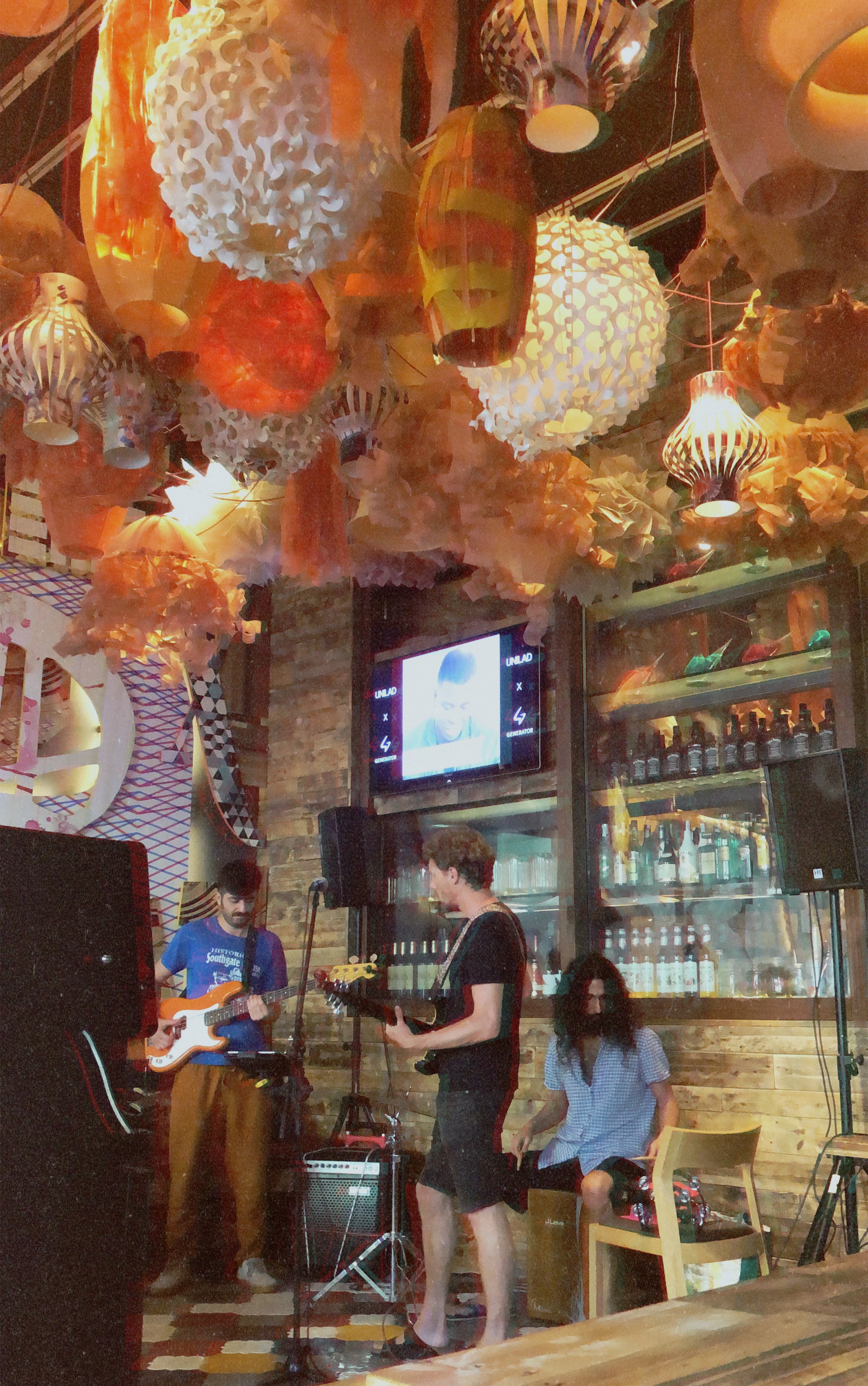 Dinner is served at Carabela, where we meet up with Hollie and another friend. The food and drinks are great, and the owner compliments my eyes SO I AM NEVER FORGETTING THIS NIGHT EVER. Afterwards, we go see Hollie's apartment and have gin on her cute little balcony.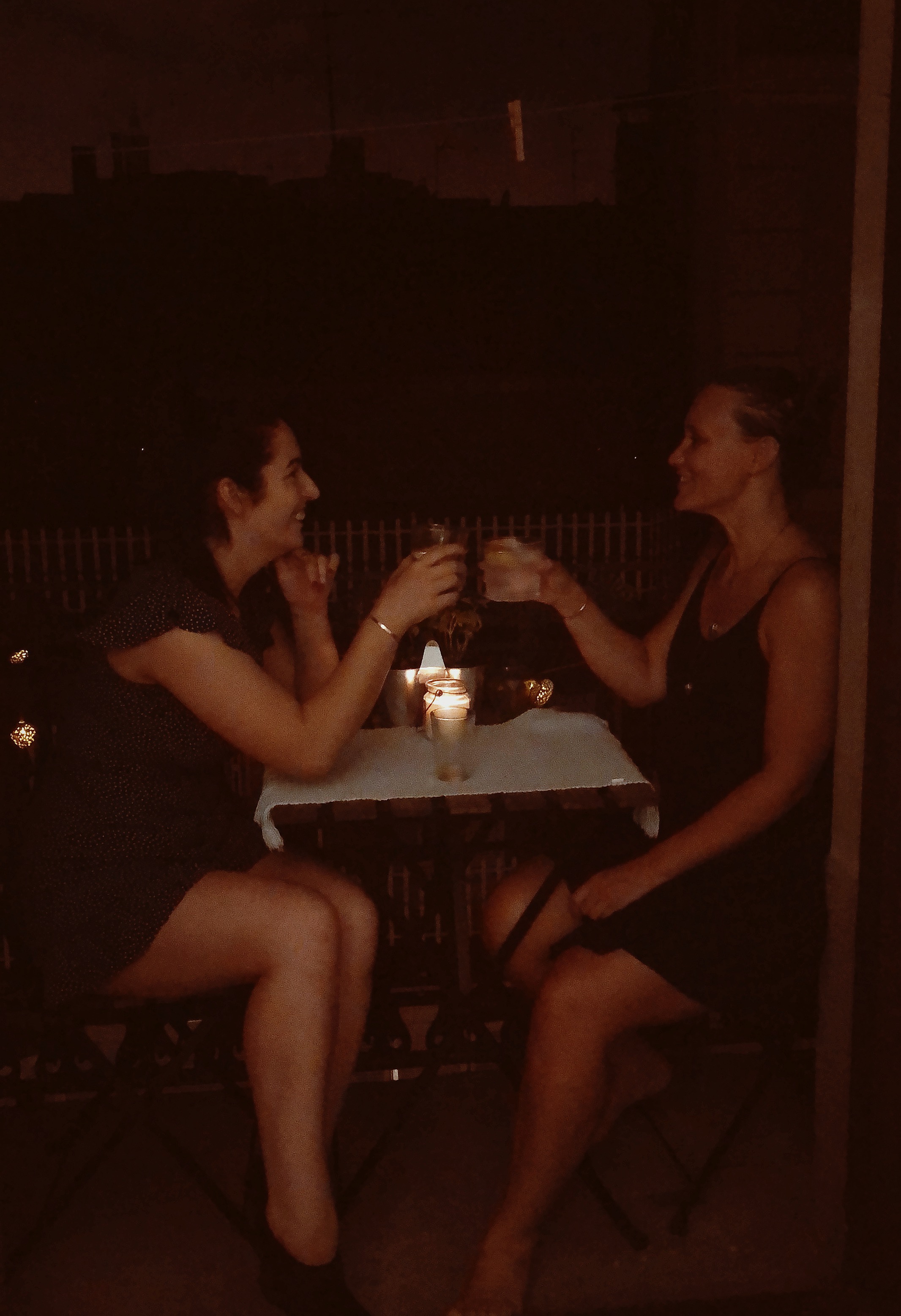 In the morning, I whip out my phone and start Googling "brunch", which ends up being at this cozy little café called Picnic, close to the Arc de Triomf. The café serves an amazing ice coffee with Bailey's and Kalhua, and Eggs Benedict.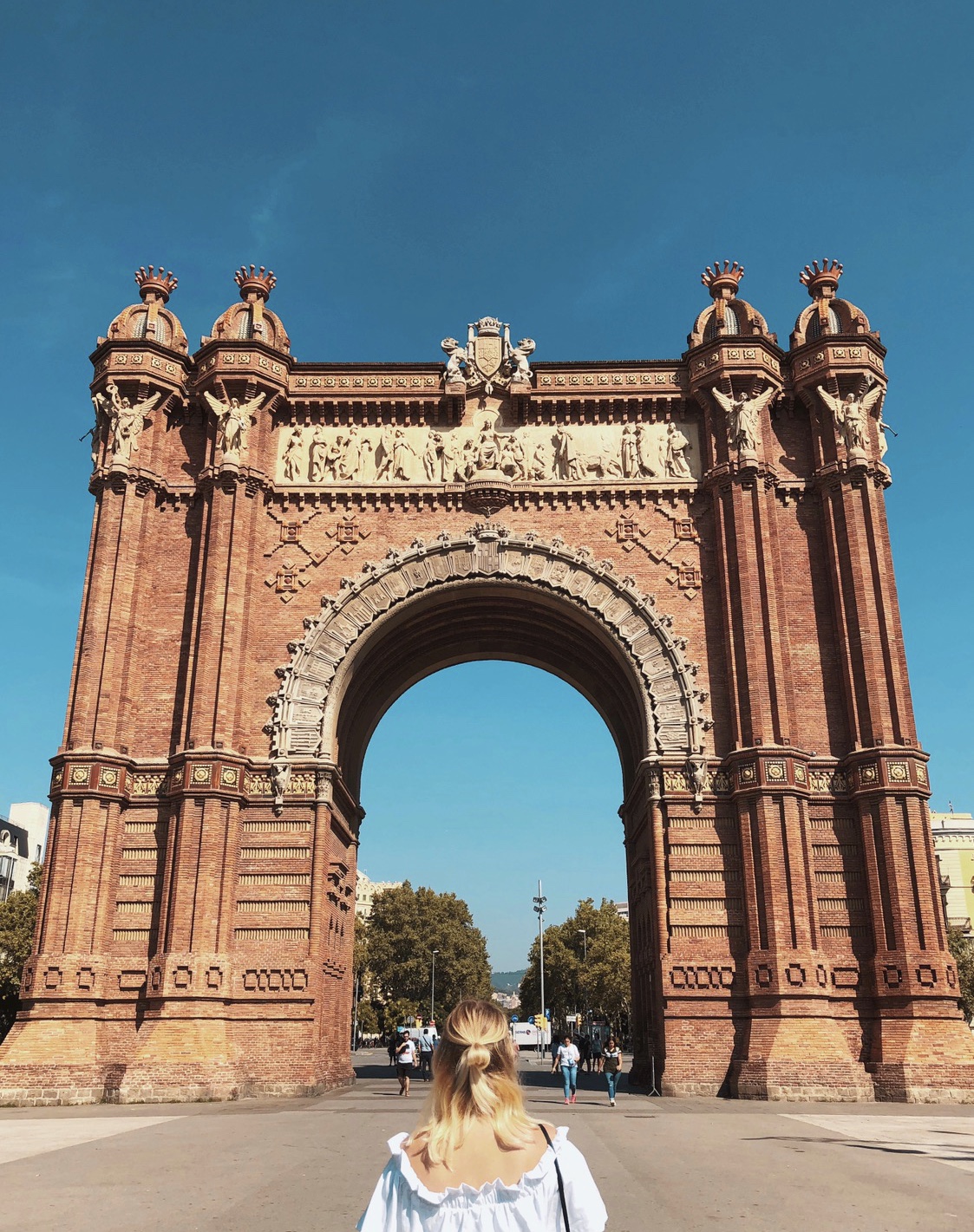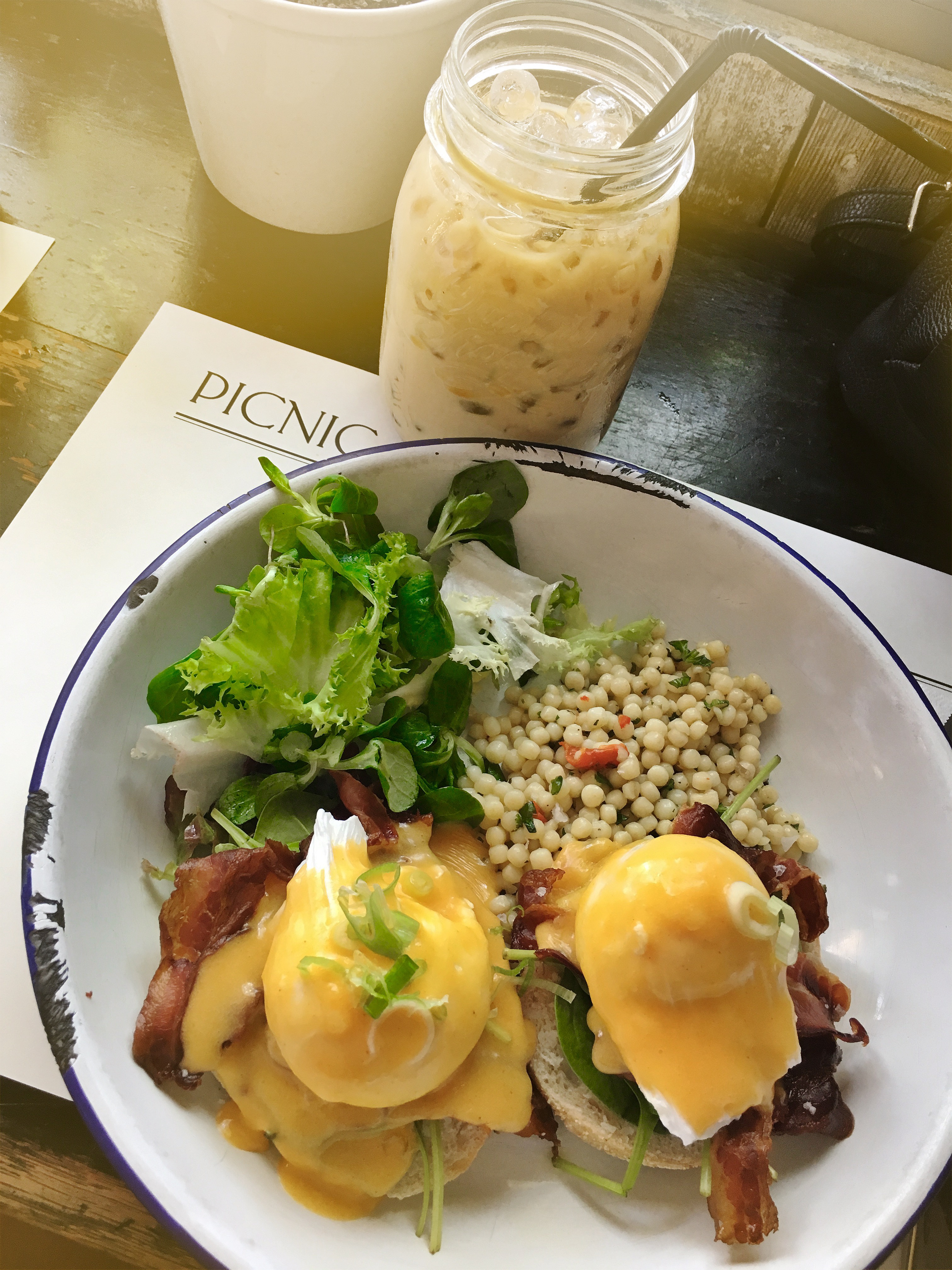 Full and a little drunk, we head to Park Güell, which is a very long trip in the mid-30's degree heat. We buy tiny fans at a nearby souvenir shop, but that doesn't stop the sweat from pouring into our eyes. Unlucky for us, the park is full for the rest of the day, so we book tickets for the following day and leave. We're badly in need of some shade and preferably AC, but we decide to stop by La Sagrada Família first. Since we've both been inside of the cathedral before, we don't bother with the lines to get in, but just hang around the park and cool down with some ice cream. We are terrible tourists.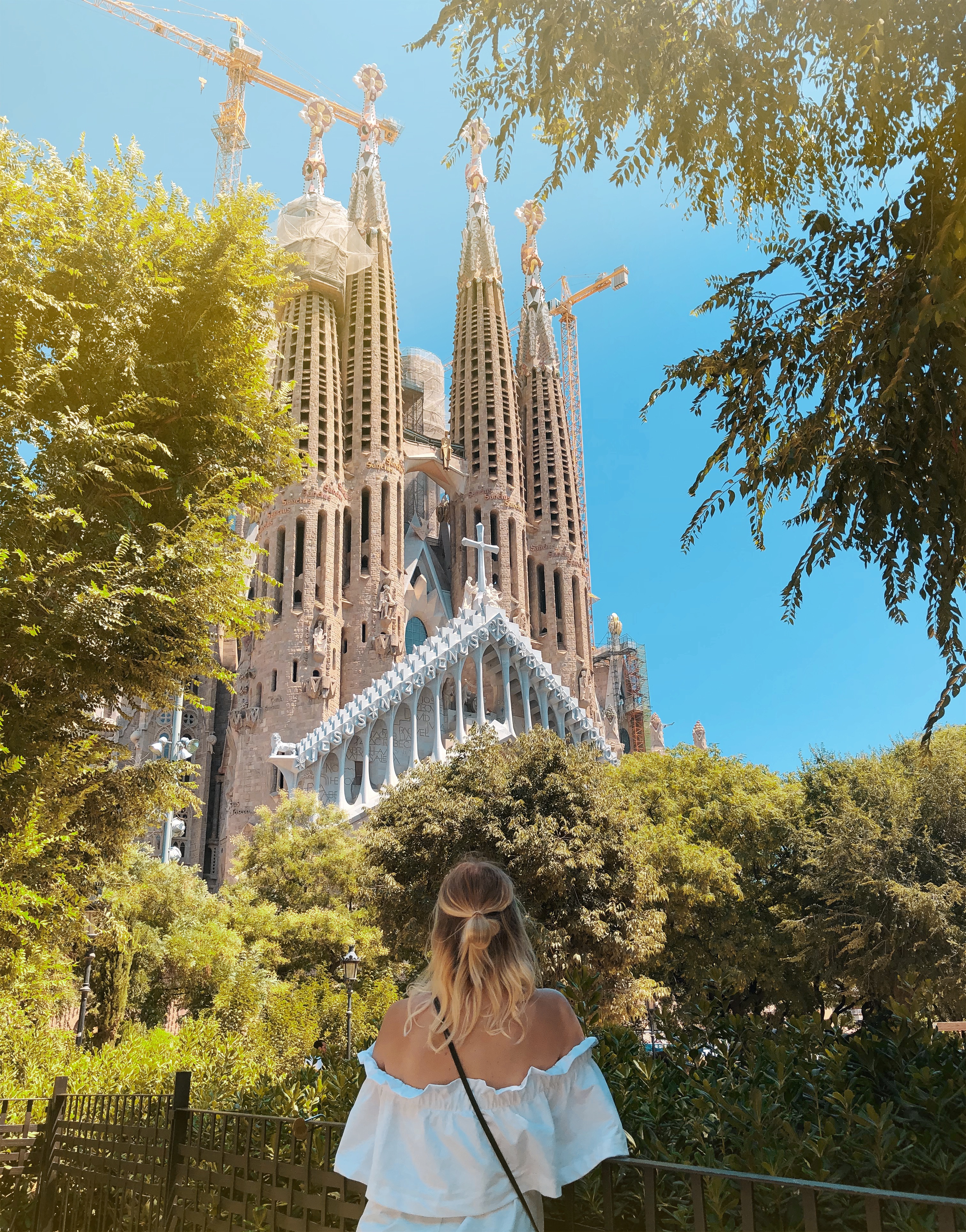 Finding an Irish bar nearby, we head there, because a dark, cold room with booze sounds amazing right about now. Once we've re-hydrated and cooled down completely, we walk around looking for a lunch spot and find Singular, which has kick-ass sangria.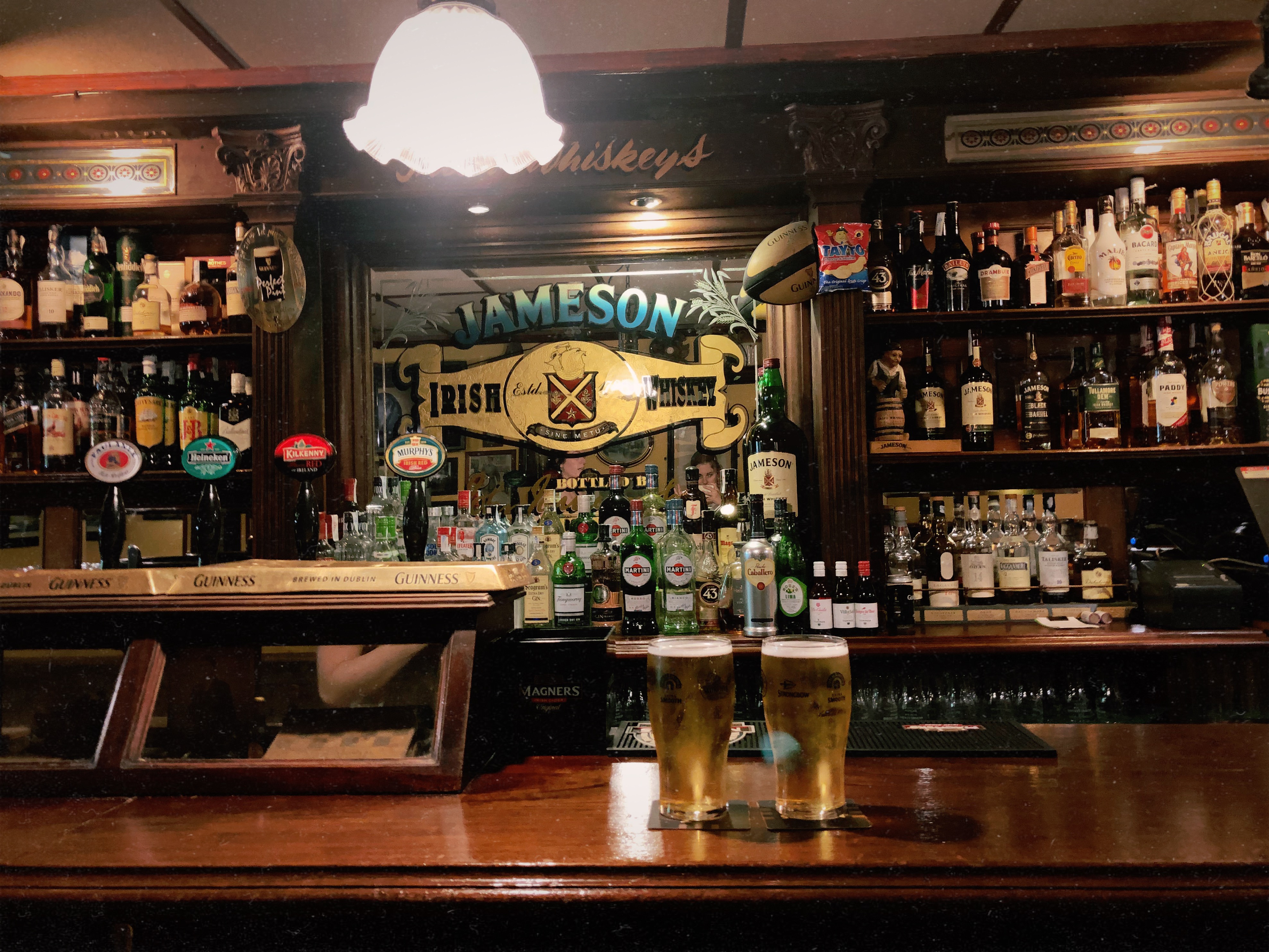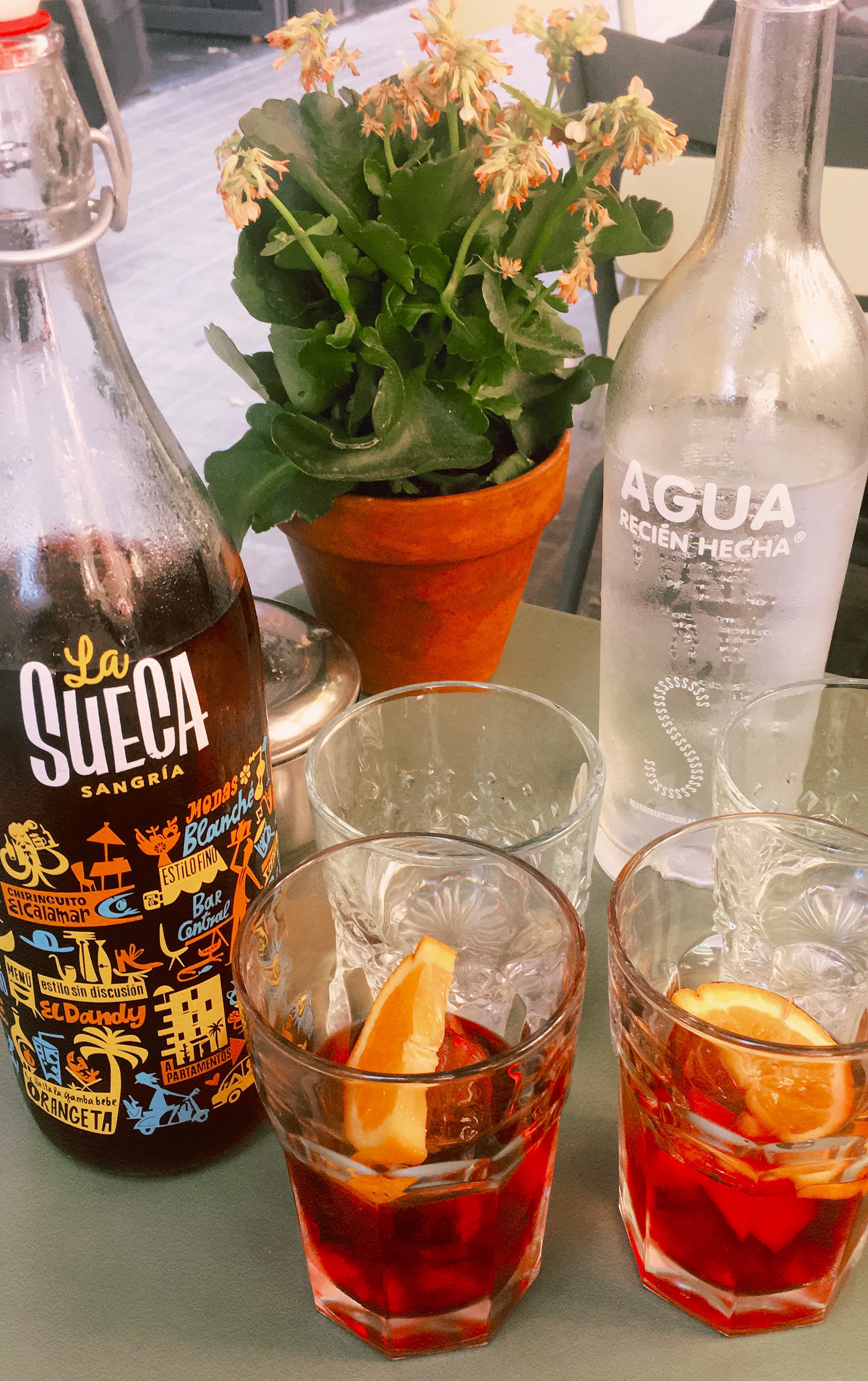 The next day we decide to try brunch at Somewhere café, where I have pancakes. Then we head to Park Güell, which is a steep climb up a hill. Once we get in, we encounter an insane guy with a cute lil' bunny. He's performing an exorcism on a girl by spitting on her face or something. The park is pretty cool, but we're very much over the heat and the people, so we eat at the small Mexican place across from our hostel and then meet Hollie for a drink and some snacks.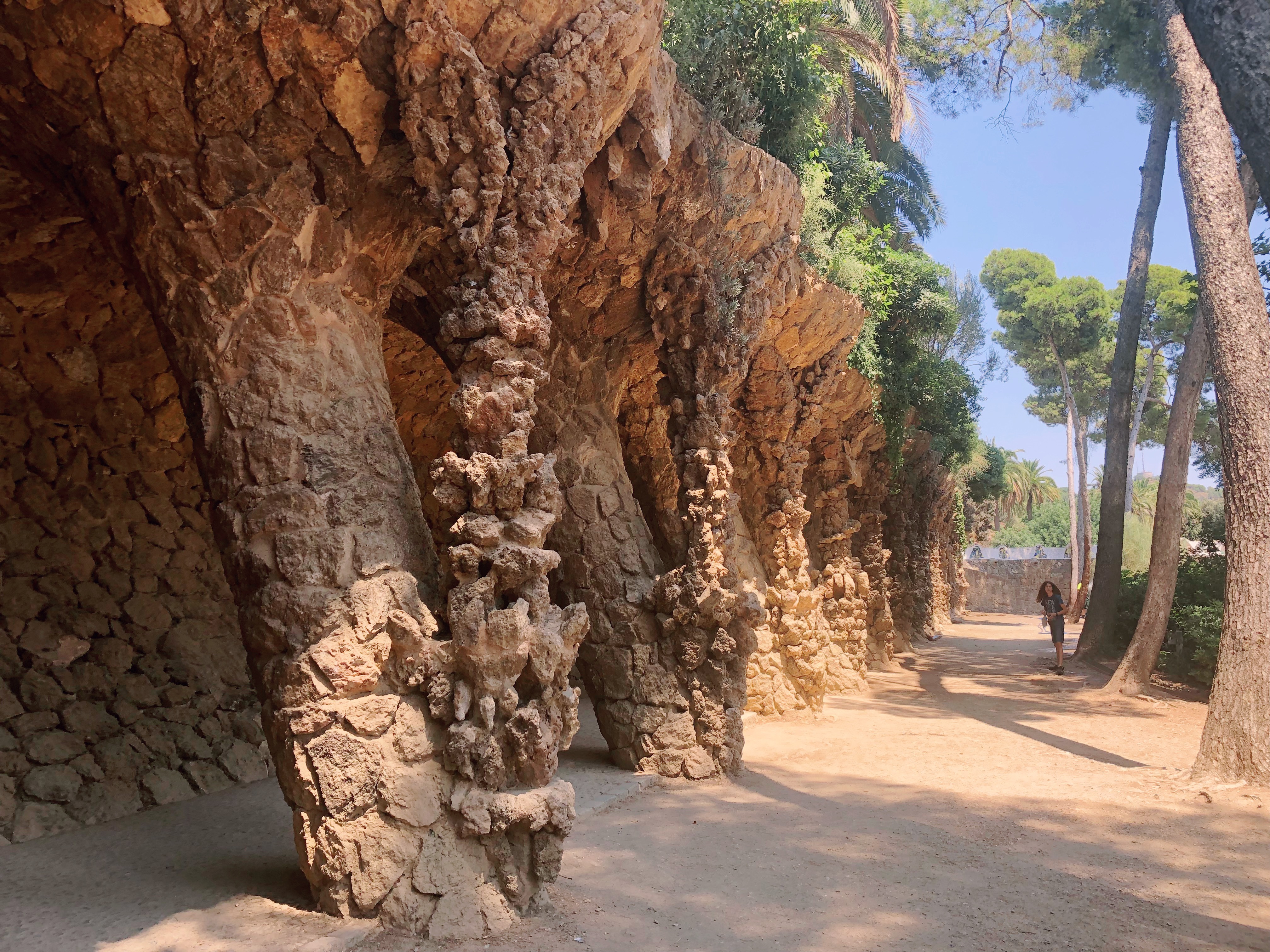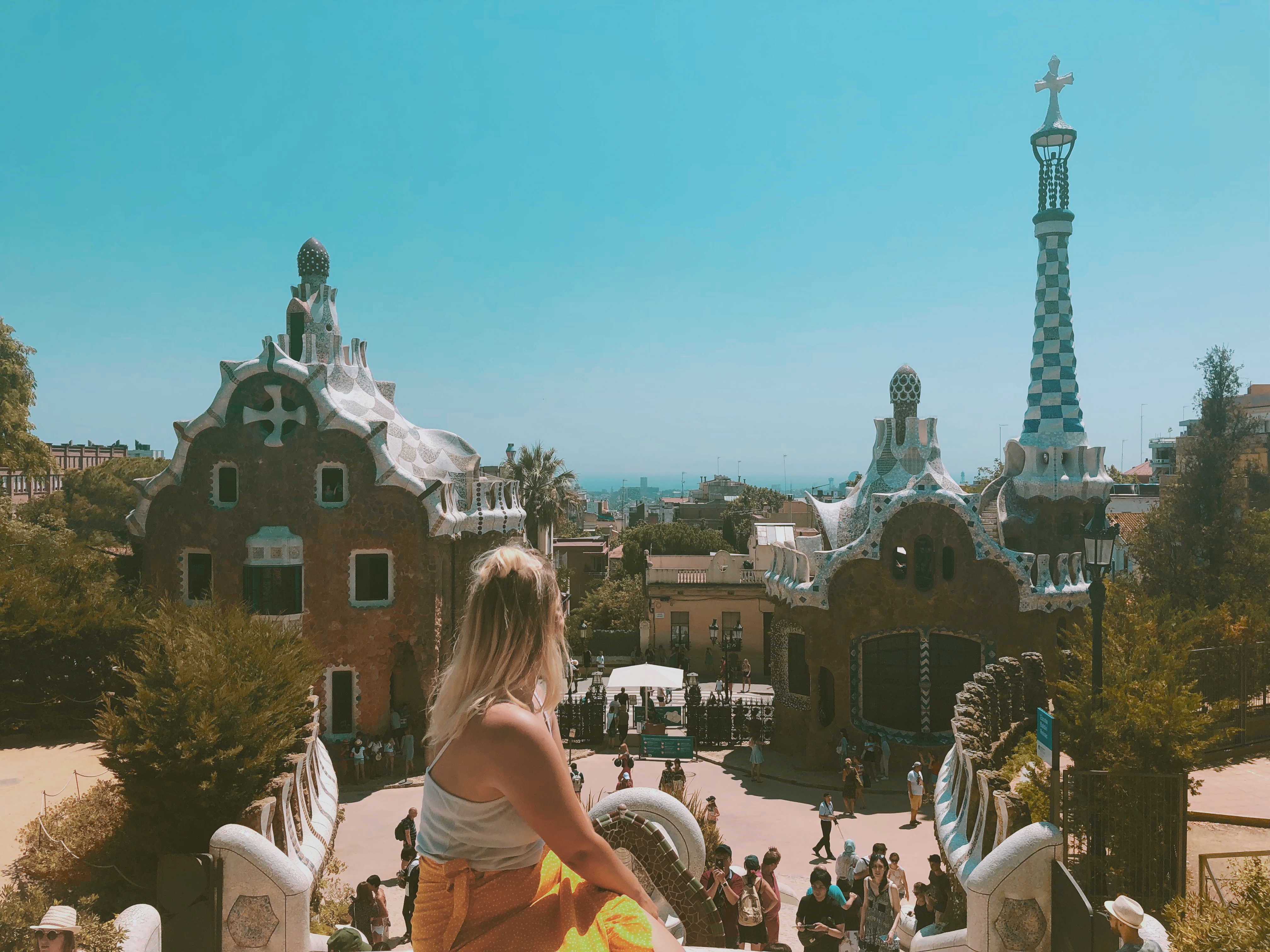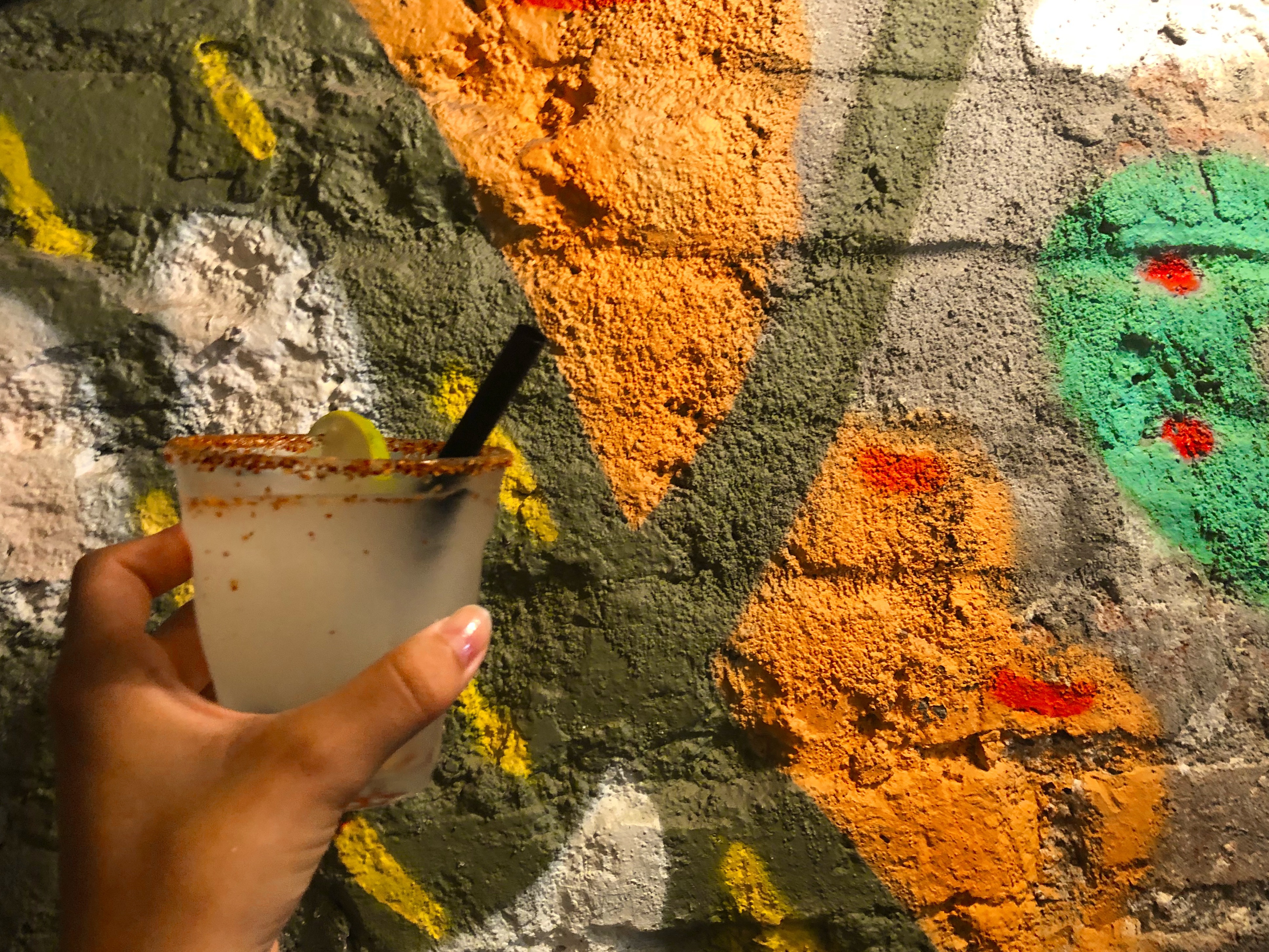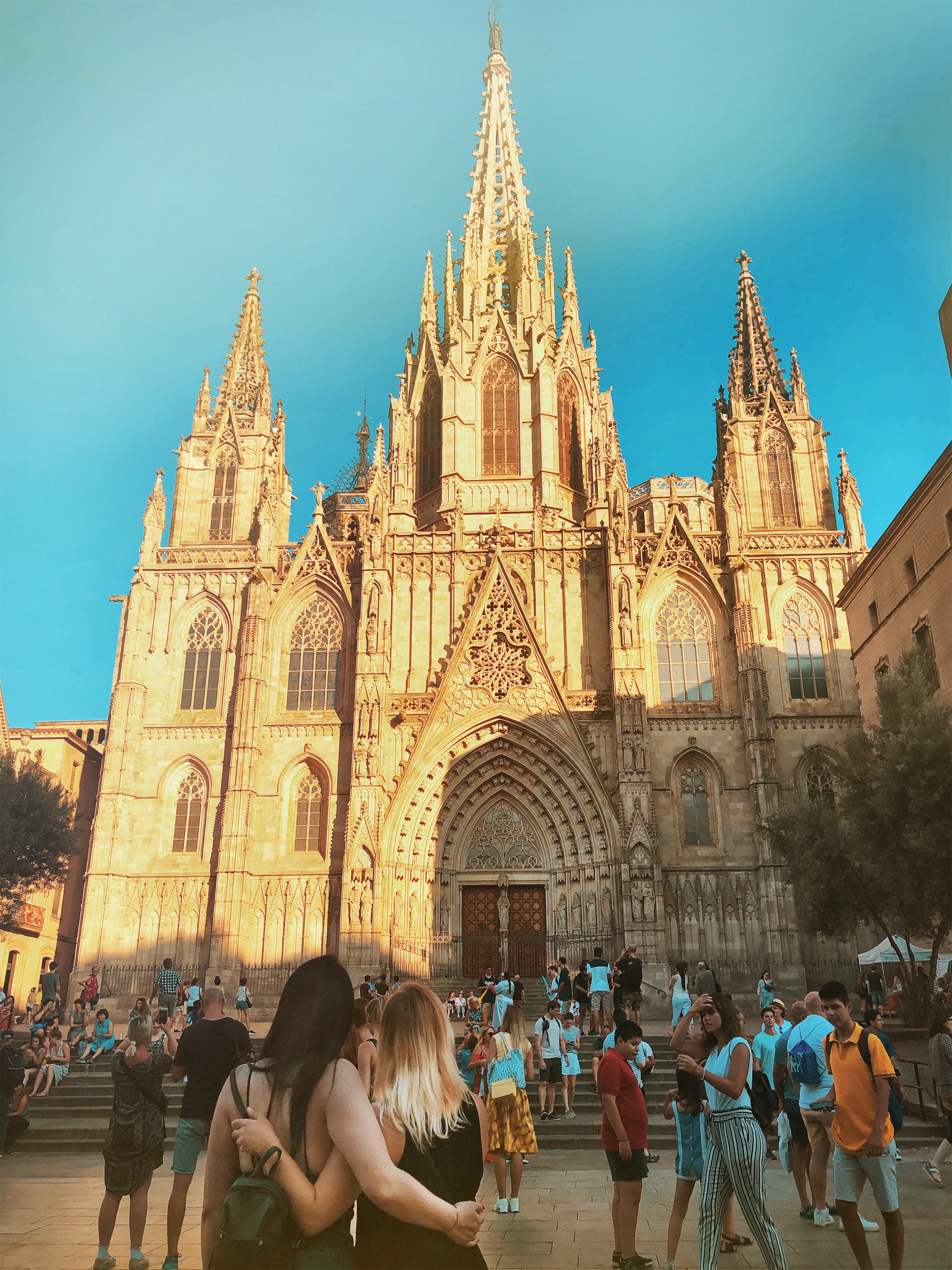 Our last day in Barcelona is celebrated by having brunch at Picnic. Again. I can't stop thinking about their iced coffee. Afterwards we check out some vintage shops and I buy more crystals, then we jump on an insanely overpriced train to Madrid. I've never been before, and the city seems to be on a much smaller scale than Barcelona, which I am pretty excited about. I am exhausted from the heat, and my back hurts from all the uncomfortable chairs that Spain has had to offer so far, so I'm cool with shorter trips.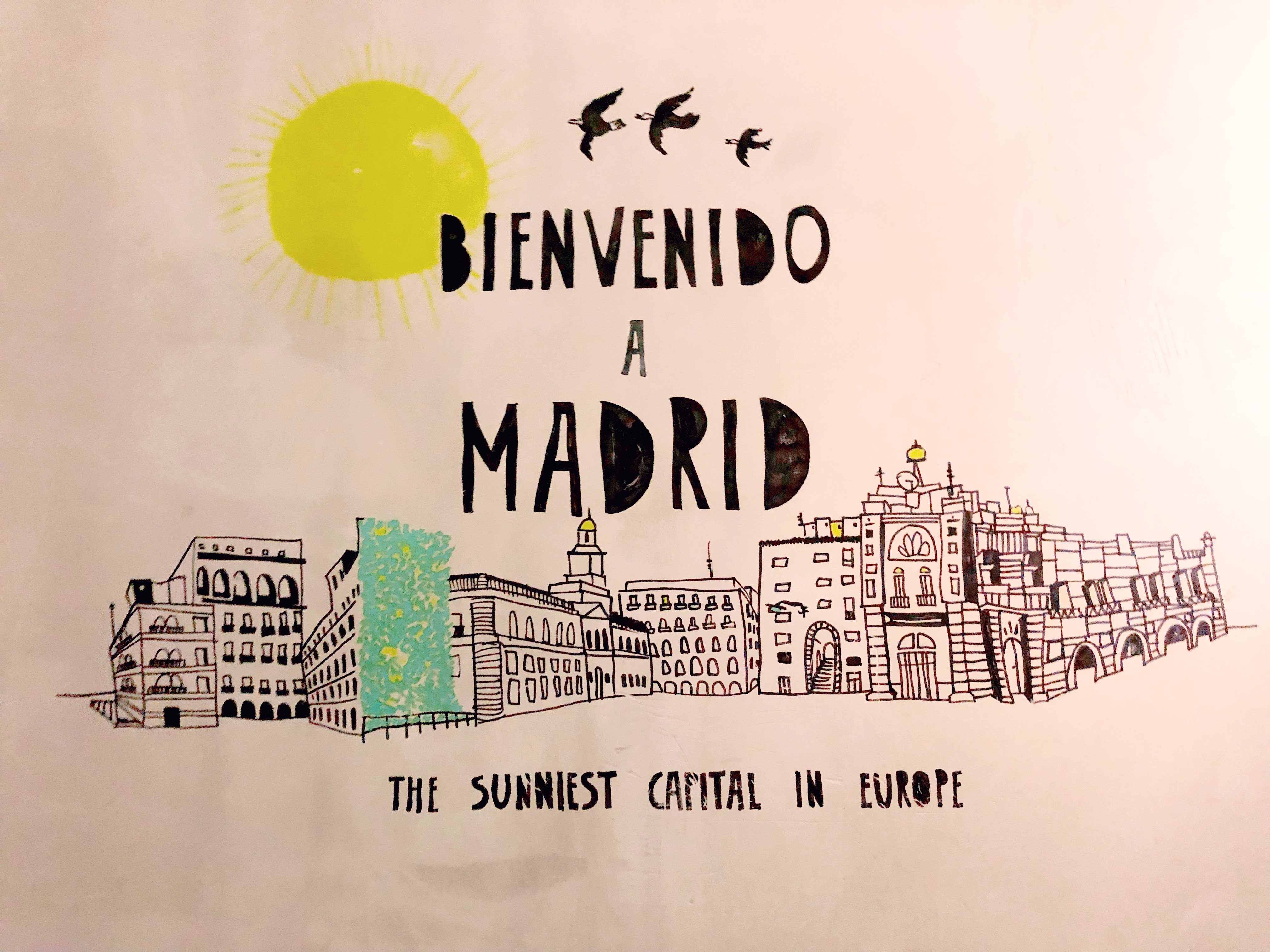 We are staying at The Hat, which is a hipster hostel with a rooftop bar that serves cocktails in bags. I'm satisfied. It's 37 degrees in the afternoon, so we go enjoy the AC at Primark and I buy a Pumbaa PJ. Back at the hostel rooftop bar, we have drinks out of mason jars rather than out of bags.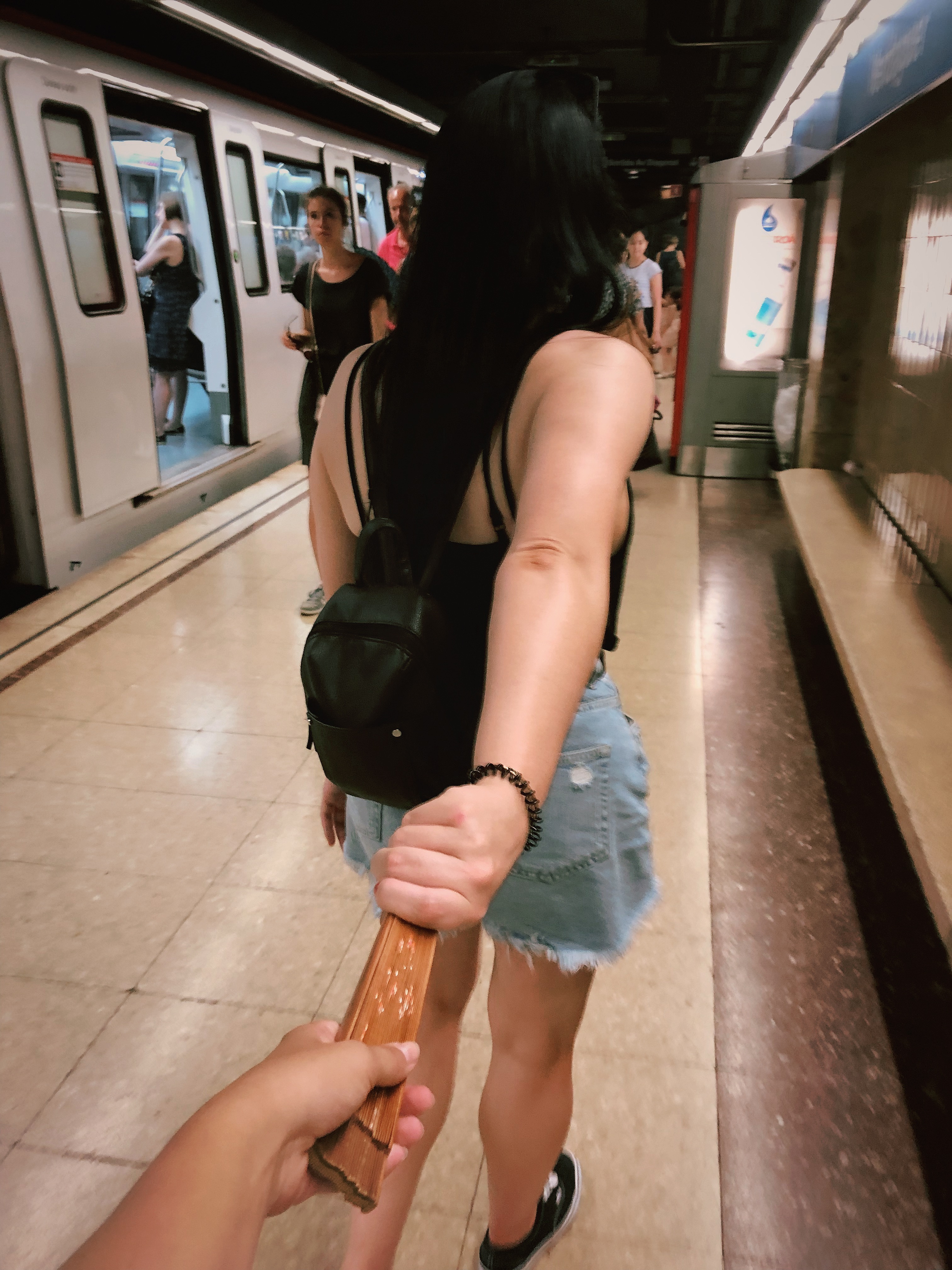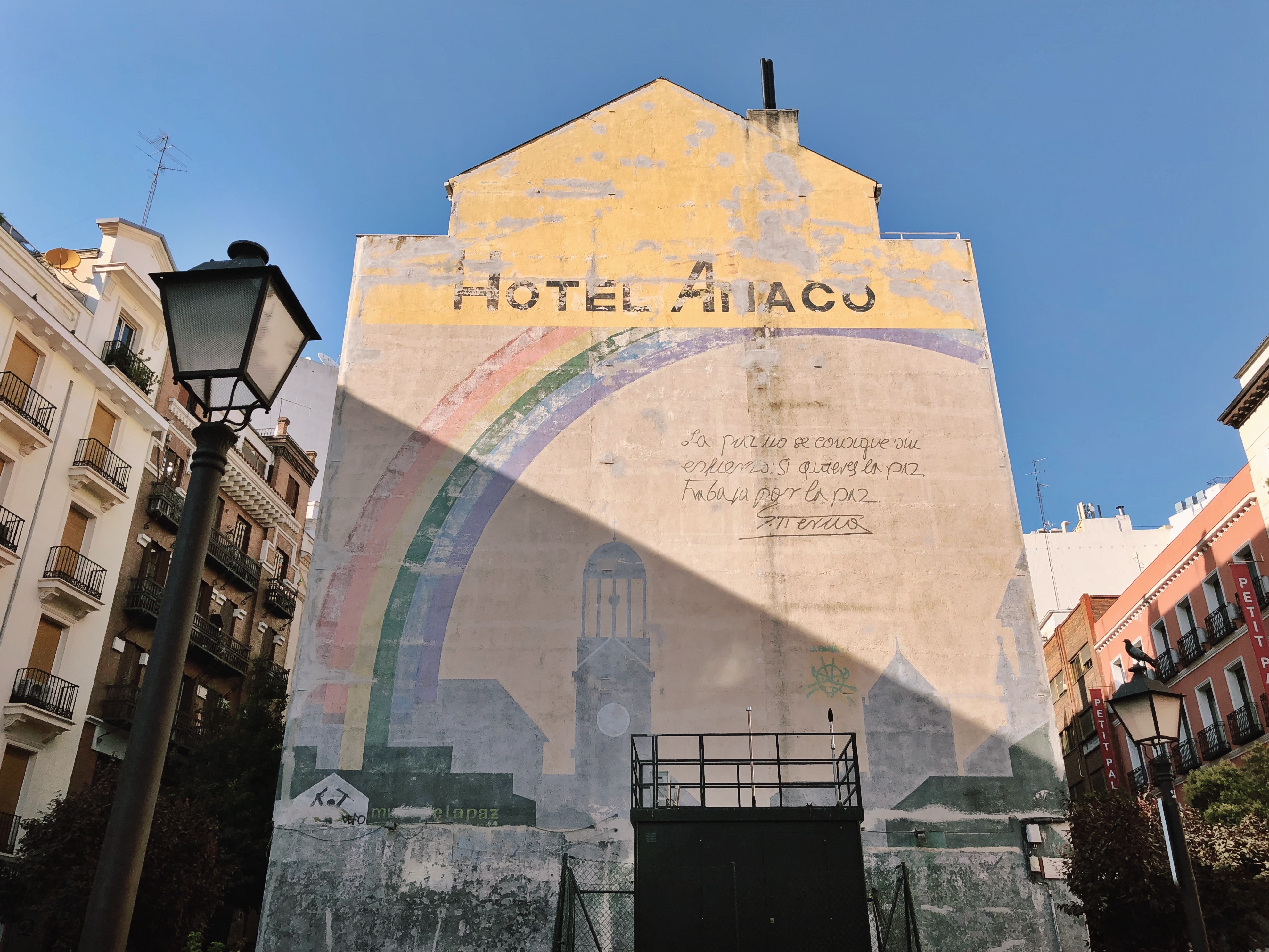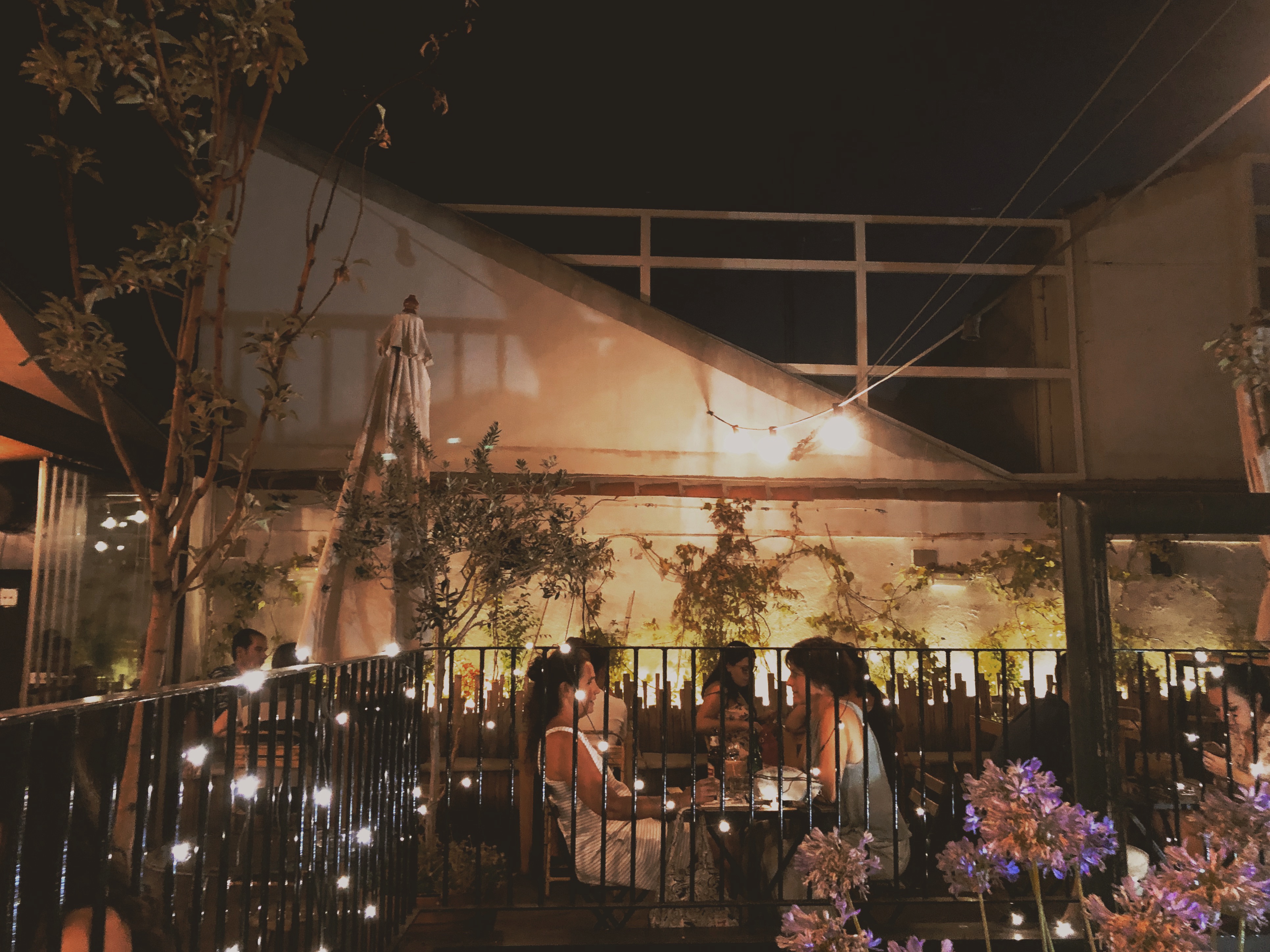 We get up early the next day for the free walking tour, and boy do I love these. They are an easy way to see all the sights, get some background information, and meet people. If you're willing to spend +4 hours.
The group consists mostly of backpackers, and we chat a bit with a young English guy named Khalid, who is basically Craig. The group sees many landmarks, including Puerta del Sol, The Statue of the Bear and the Strawberry Tree, Point Zero, where it is said that if you step on this point you will return some day.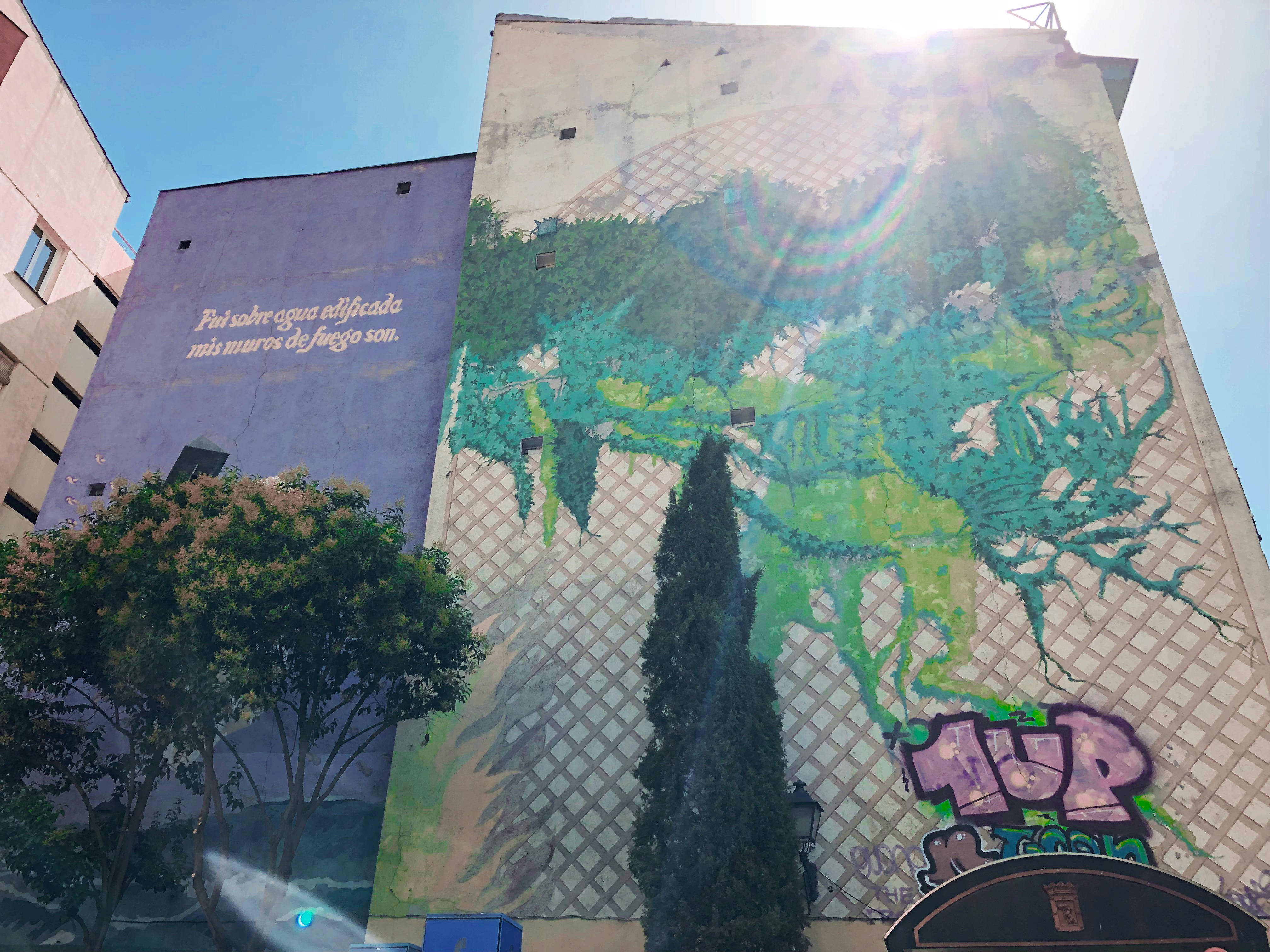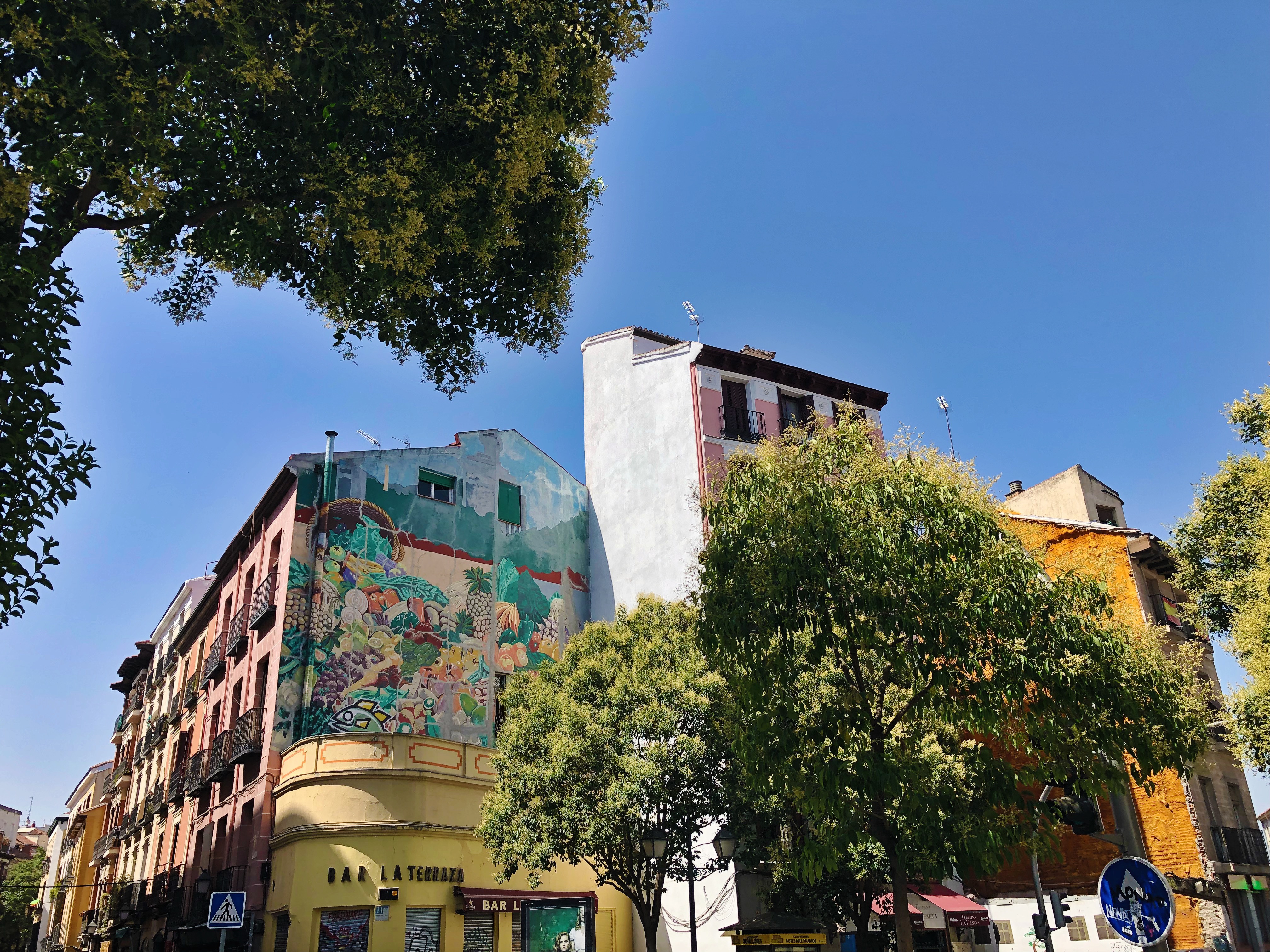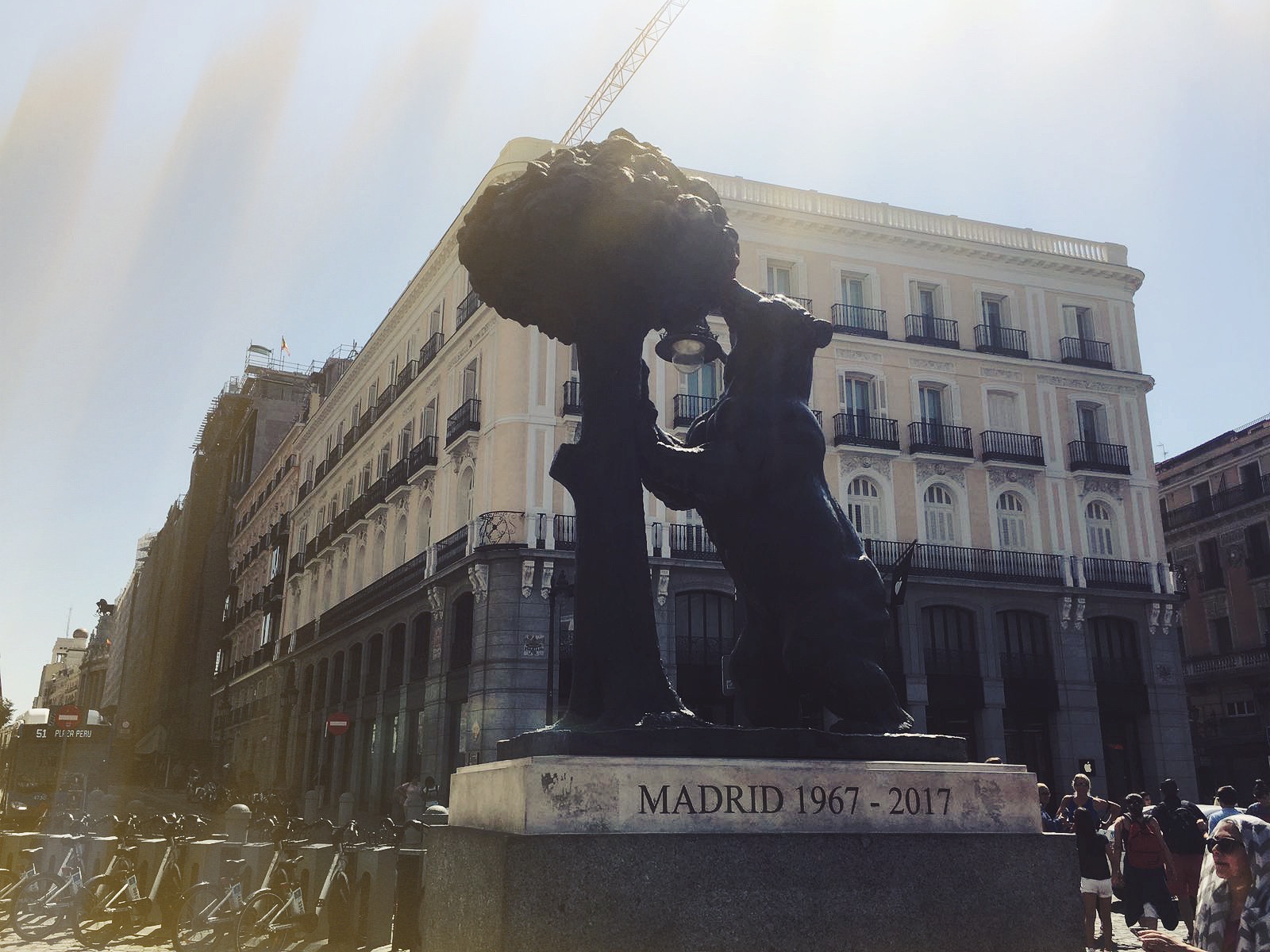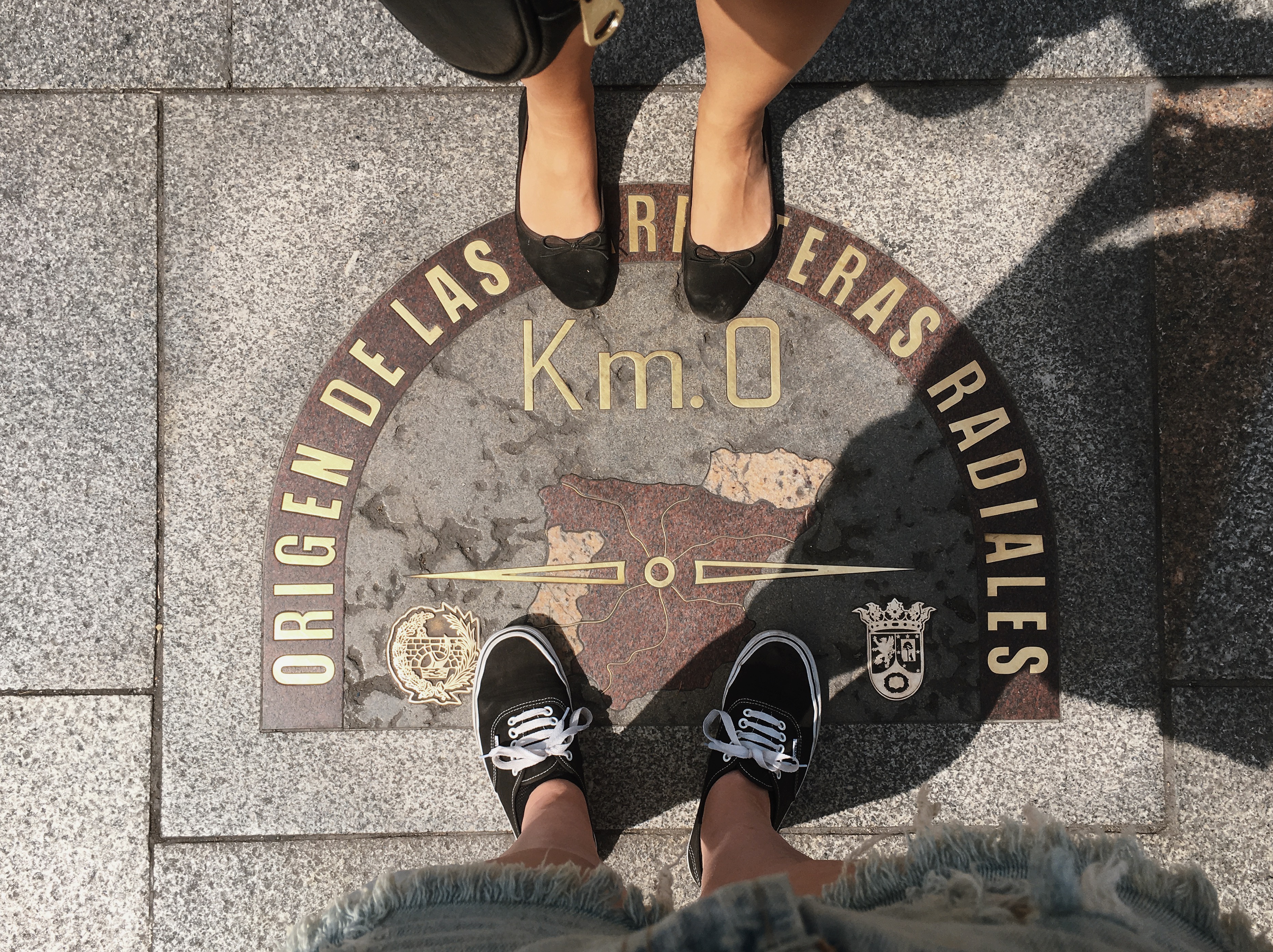 We also see the oldest restaurant in the world, the Royal Palace, Plaza Mayor and a convent, where we buy cookies made by nuns.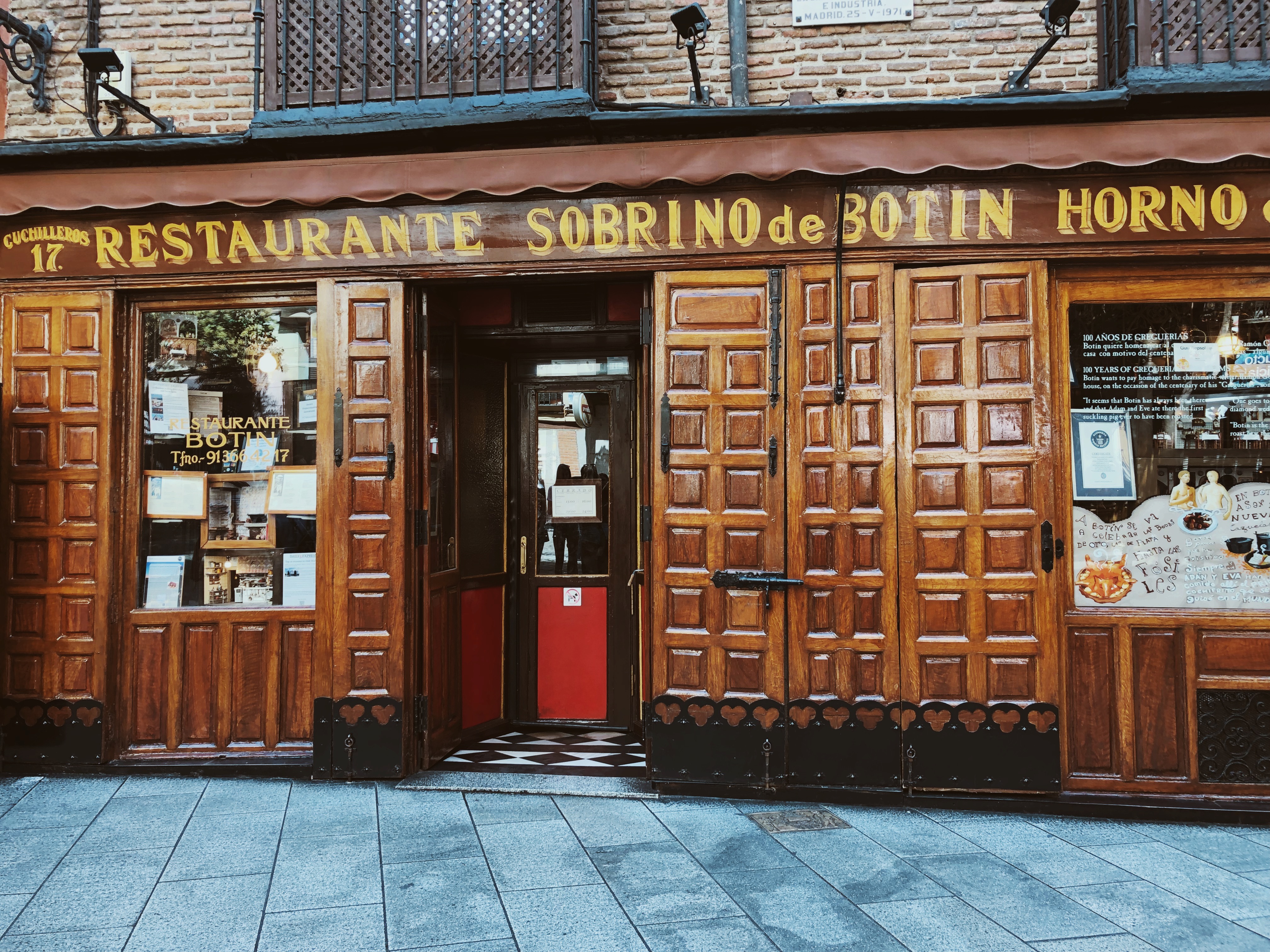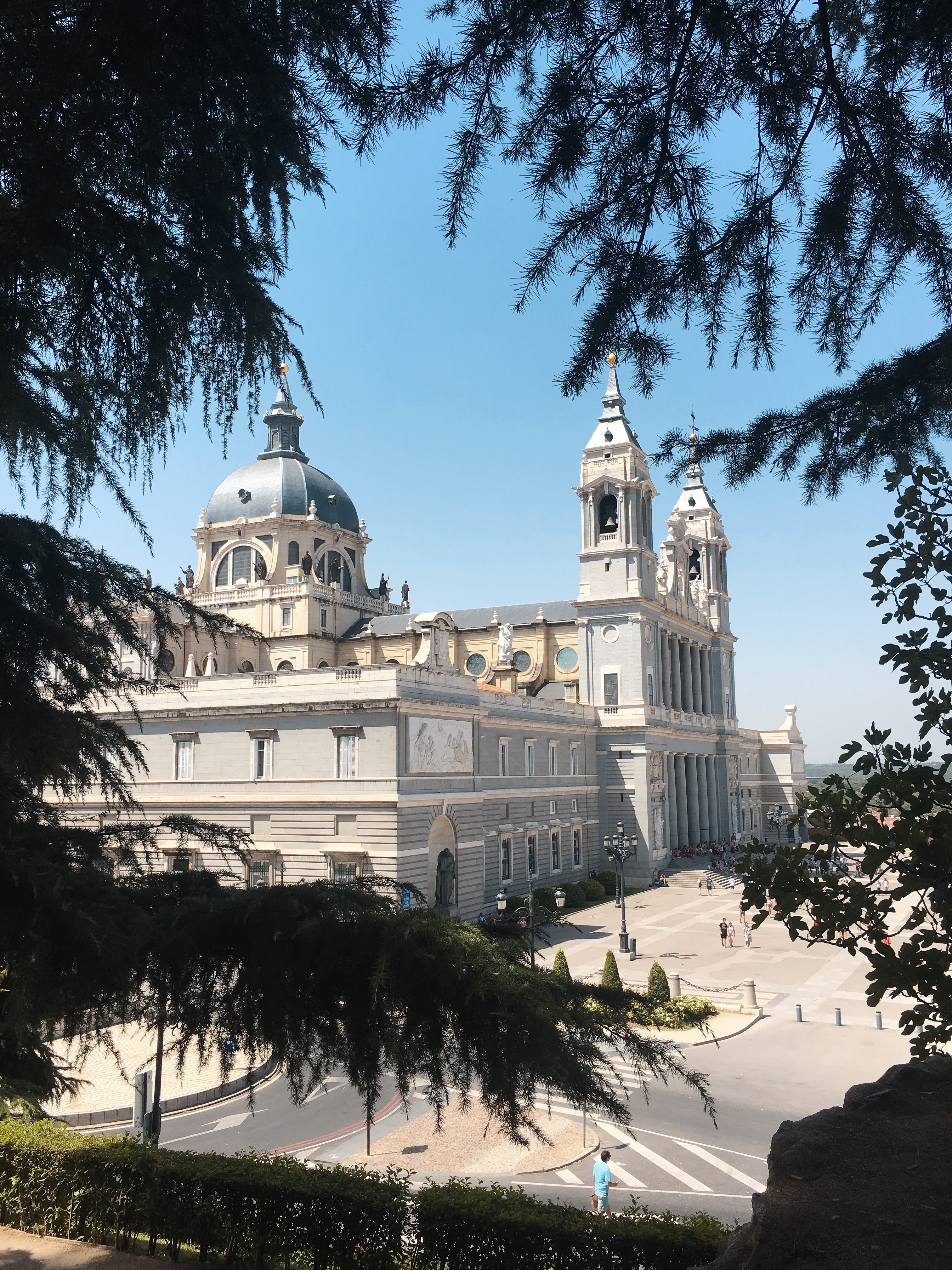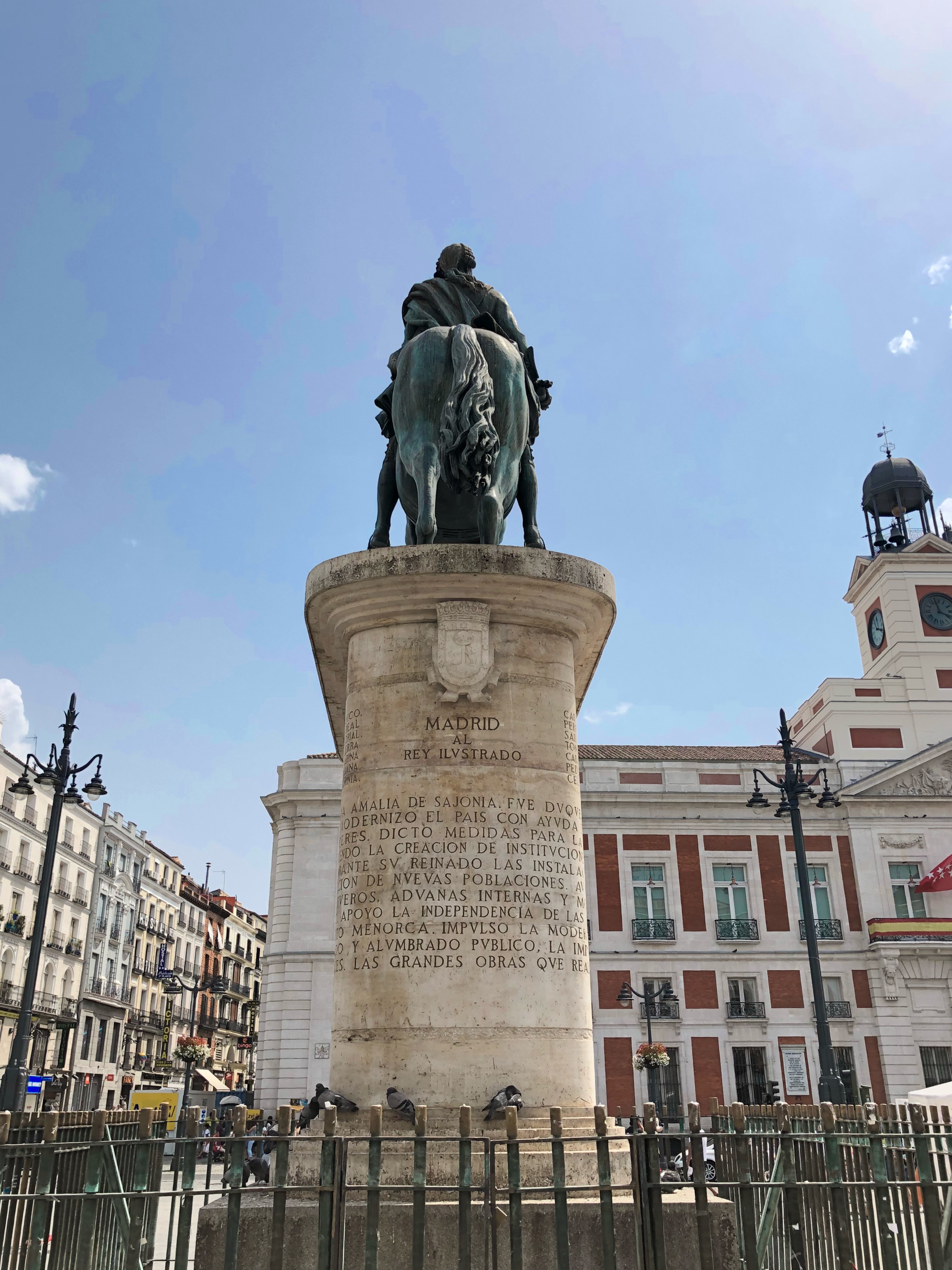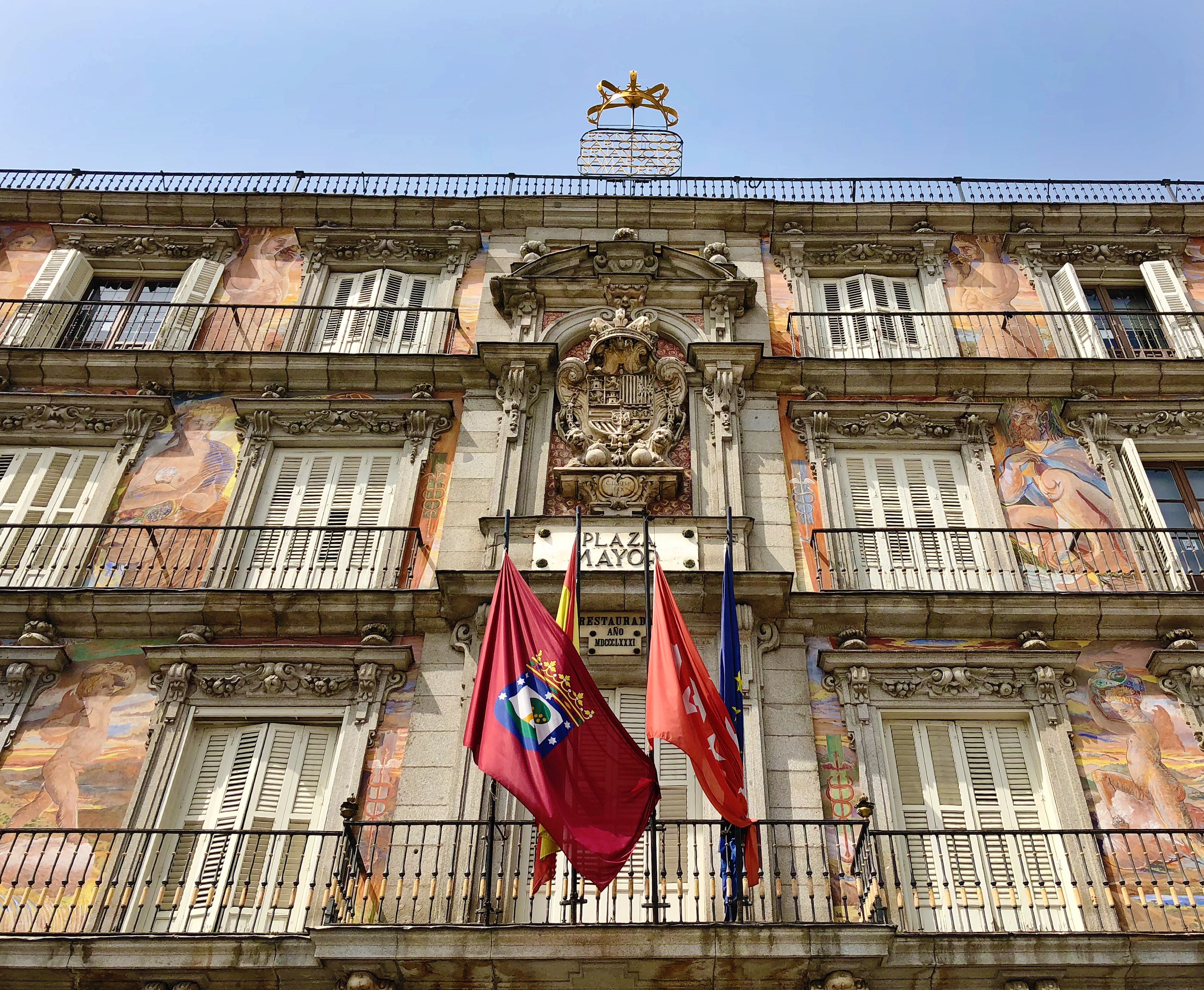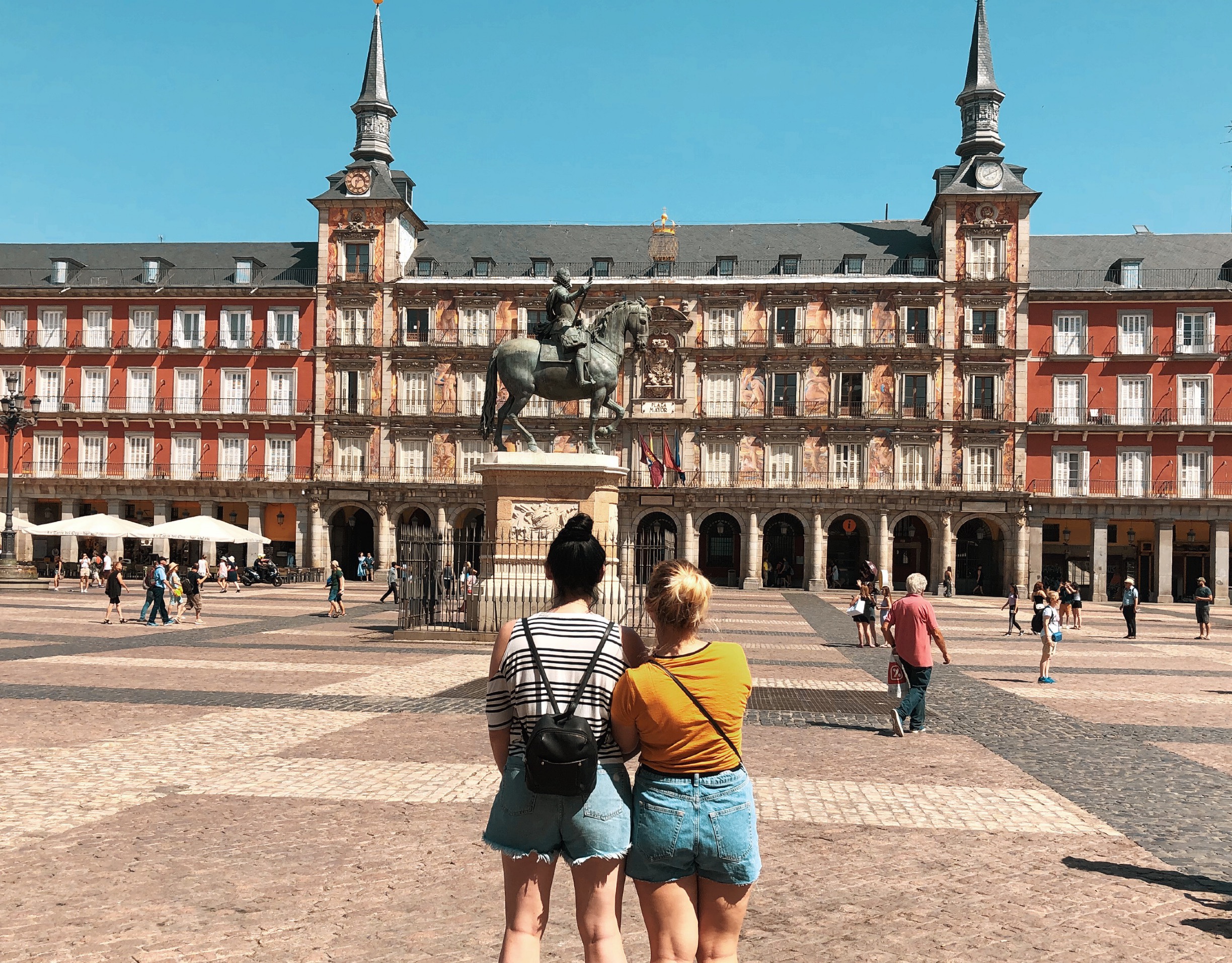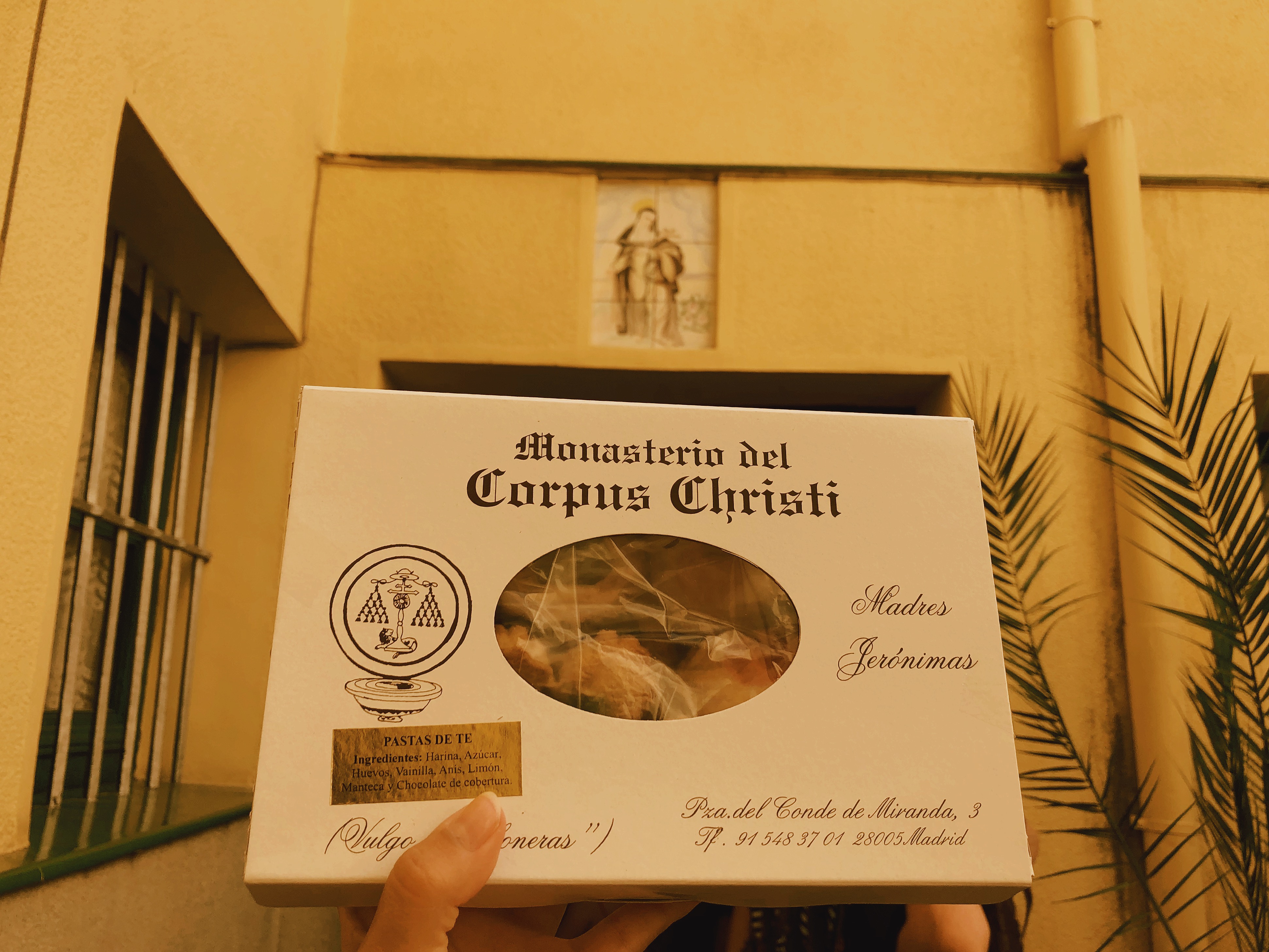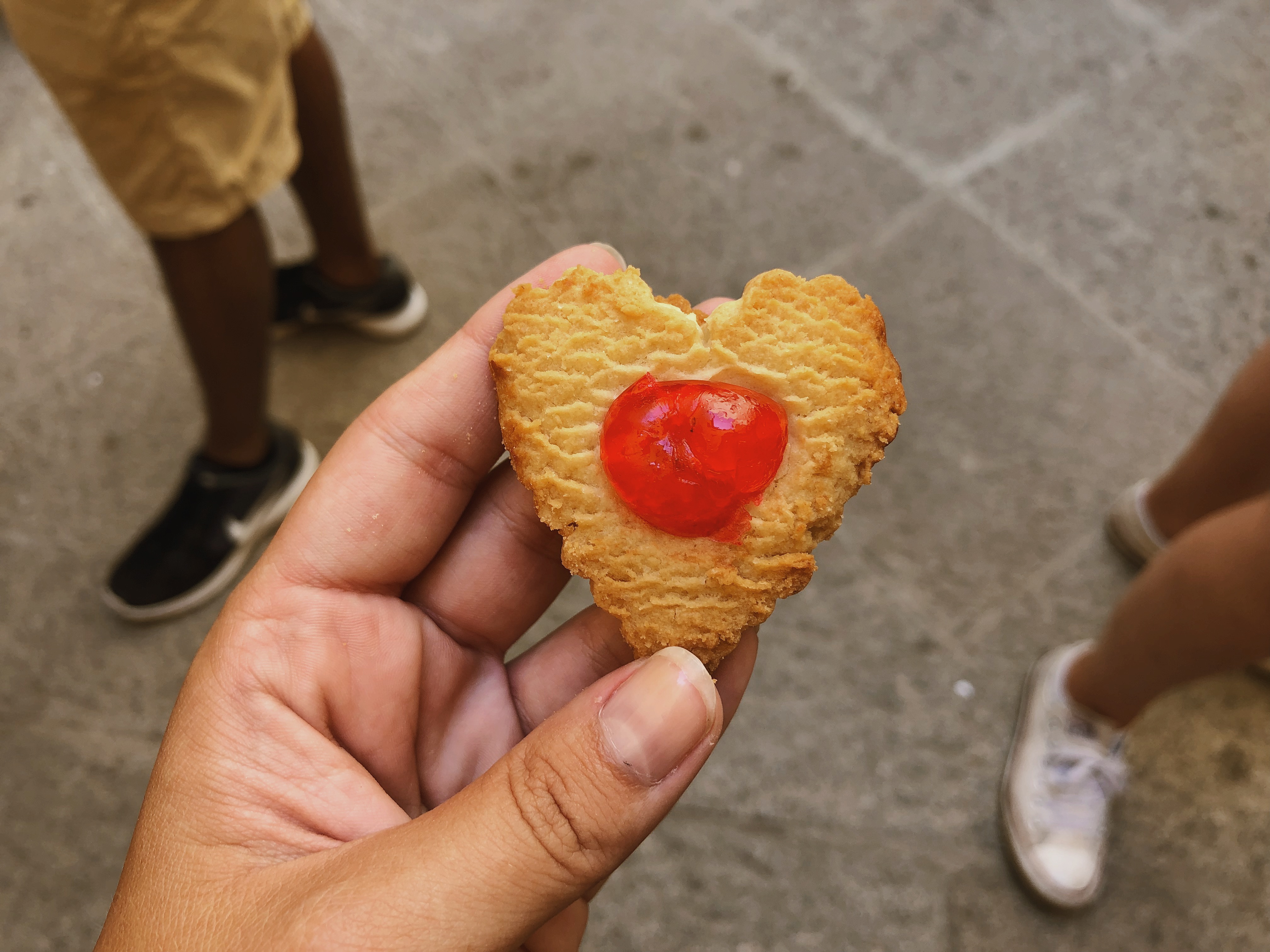 After the tour we're pretty hungry and the cookies aren't enough. I ask the tour guide for food recommendations and she points us to Rosie La Loca. We are being followed to the restaurant by a few people from the group, including an Aussie surfer, German Jesus and DJ Khalid, who all want to have lunch as well.
At Rosie La Loca, we have amazing tapas and sangria, and I nearly orgasm over the tuna. Sharon says it would have been a lot more romantic if there hadn't been 3 other people watching. Once we finish, we escort the legendary surfer back to his hostel while chanting his name, because we are his biggest fans. Then, as we walk by a cathedral, we find The Book of Mormon on a bench, and German Jesus picks it up an starts reading it to us as we head back to the hostel, where we share some of our nun cookies. One of the guys working the reception is a star that sings "Hello" by Lionel Richie whenever I walk in, and today is no exception.
The next day, Sharon and I walk around town, taking in whatever's around us. Once our throats turn dry, we have popcorn and white wine sangria at bar that looks like a grandmother's living room, Café de la Luz.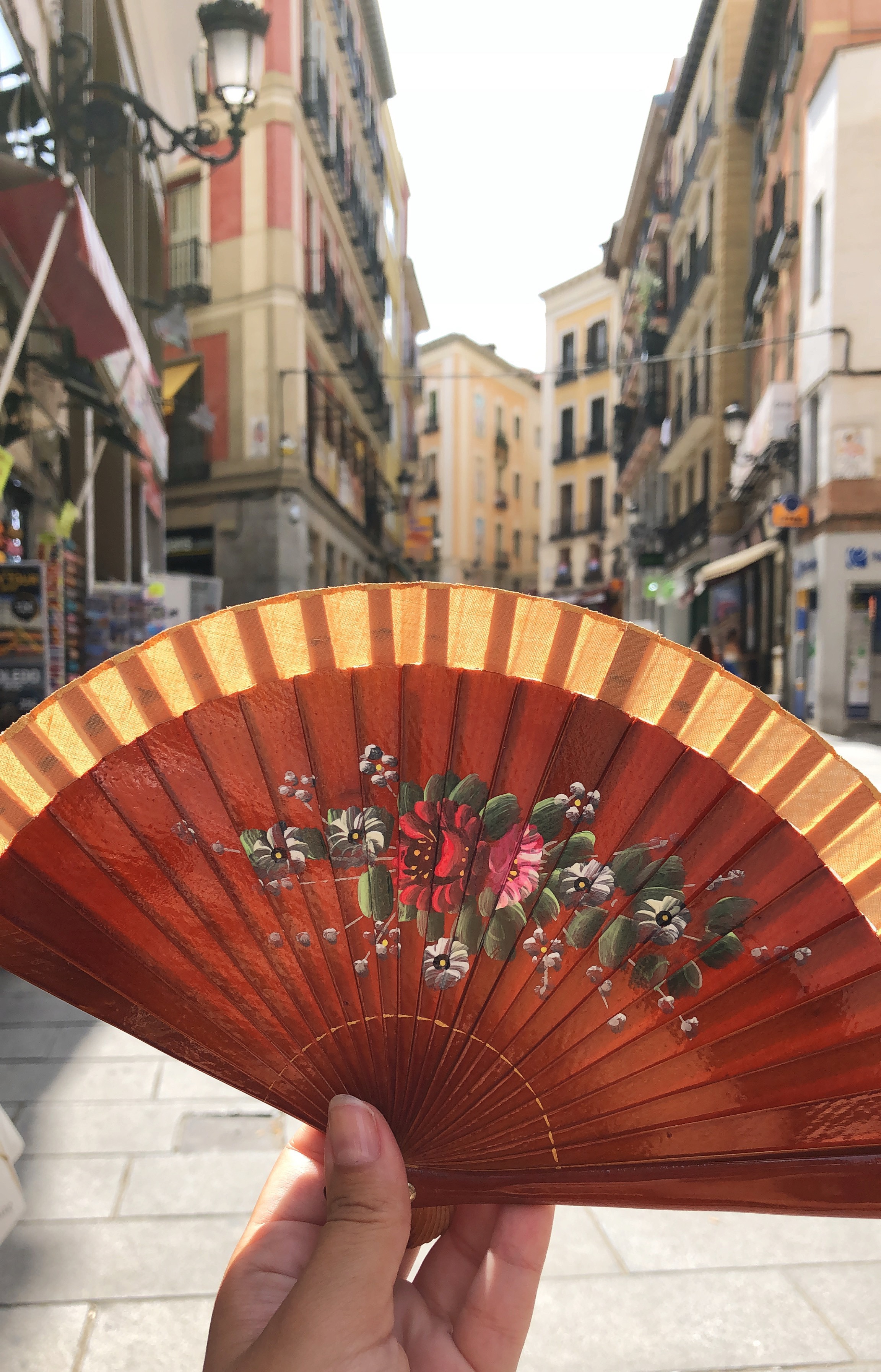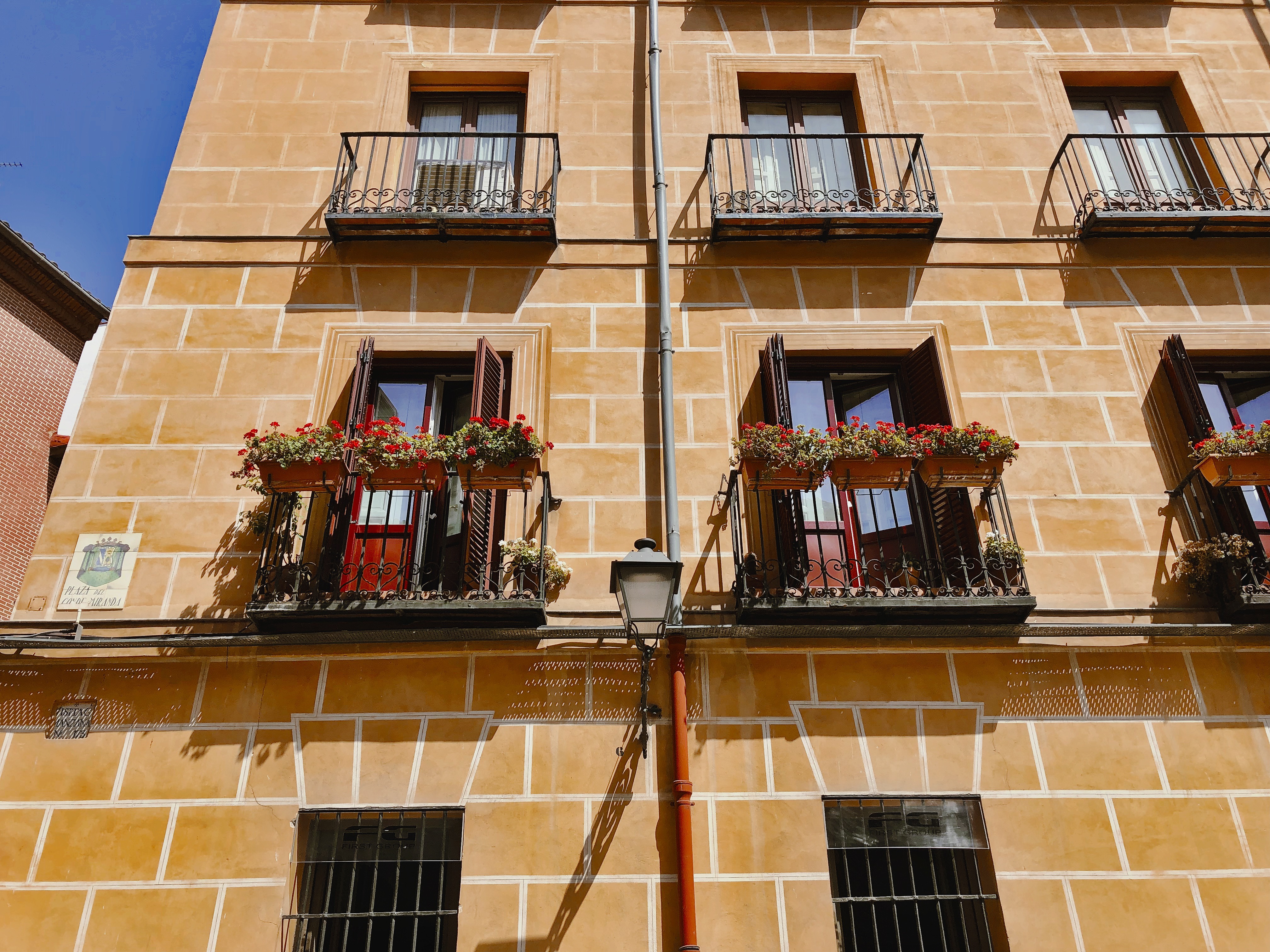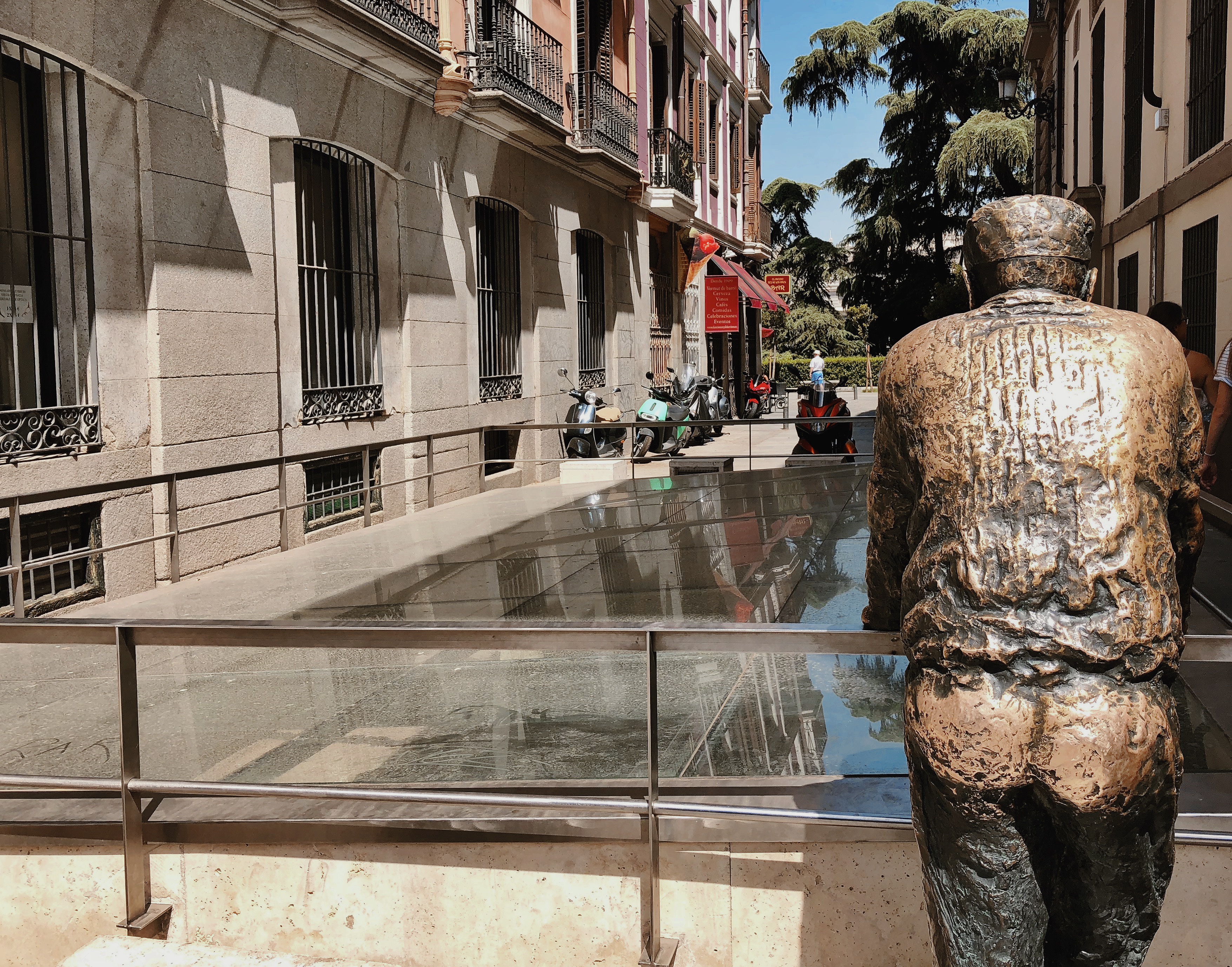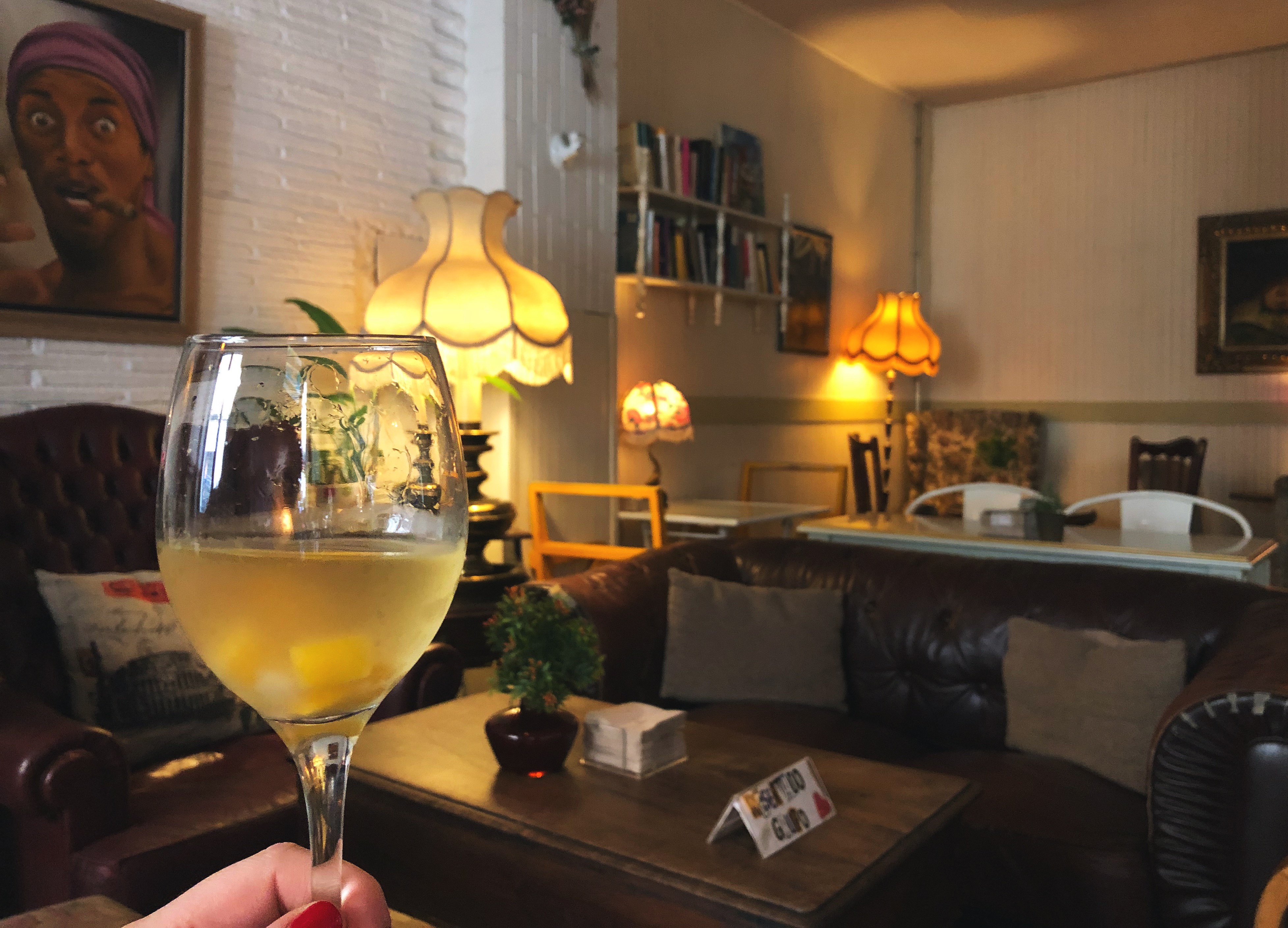 In evening, we have cocktails from a bag, black bun sliders and a cheeseboard, because that's what I thought tapas actually was, and I'm disappointed I haven't had that yet. The rooftop is pretty busy, but it's hard to meet people when you get table service, so we just get drunk and end up getting a late night snack (burger) at Five Guys.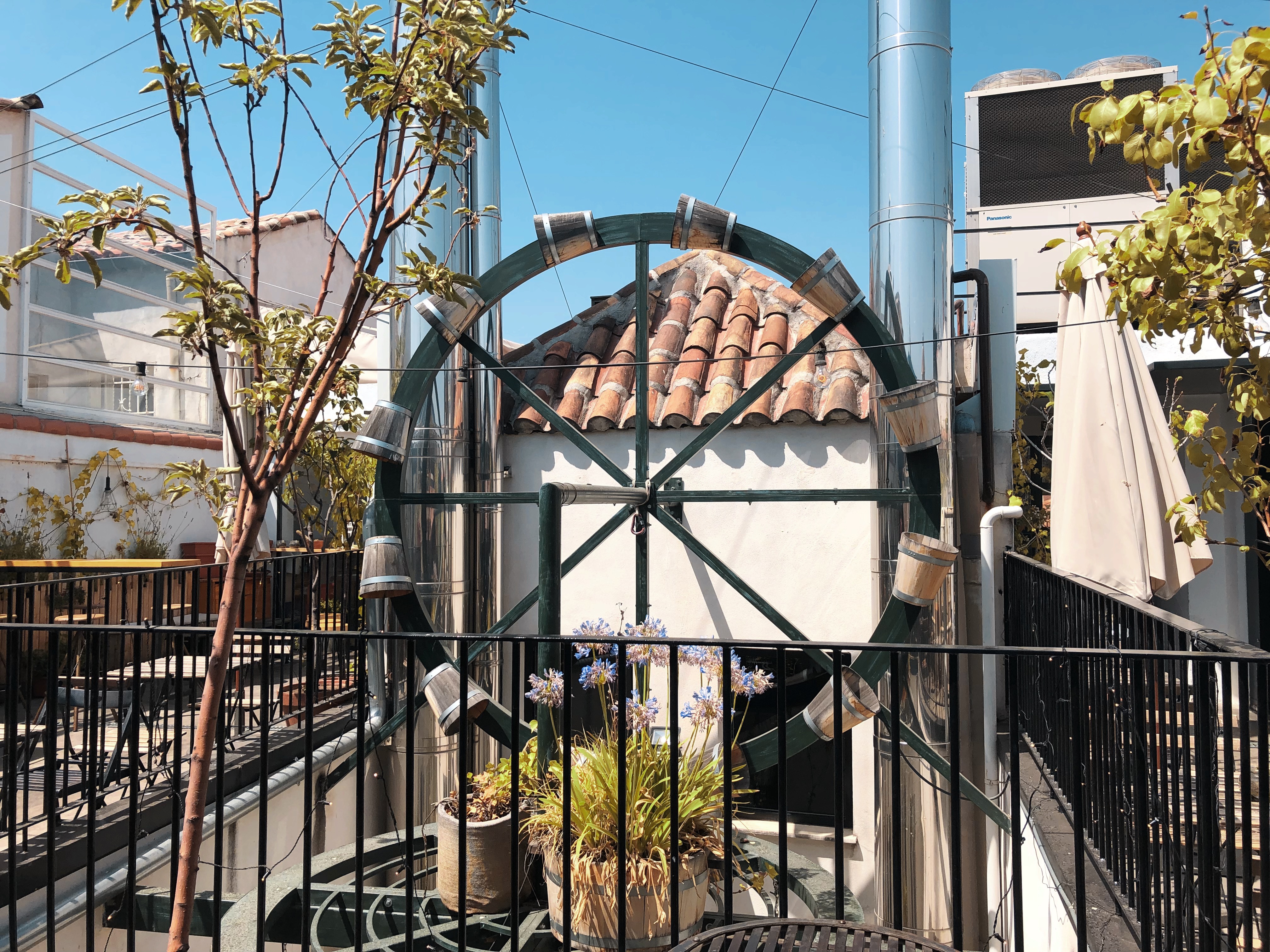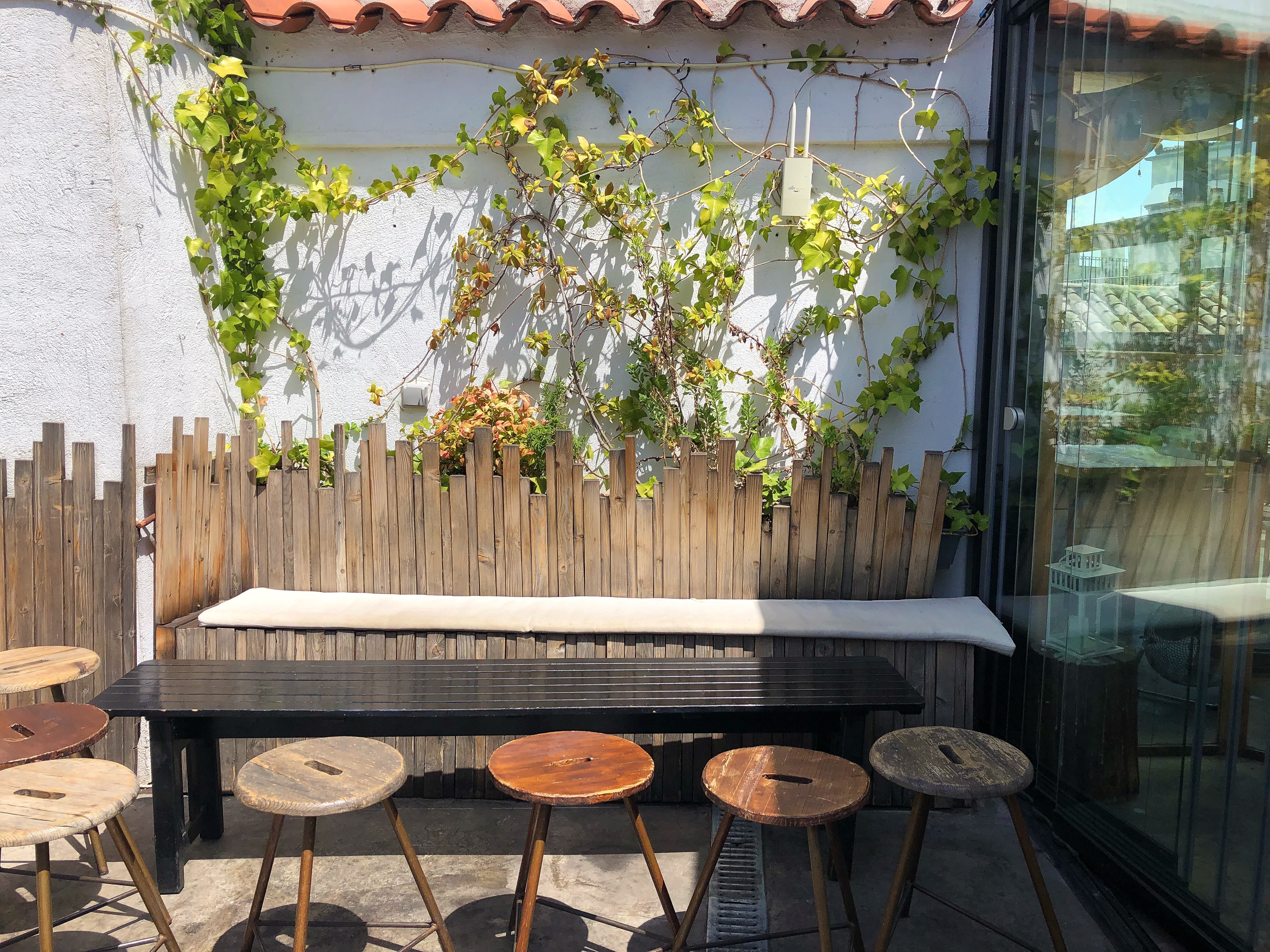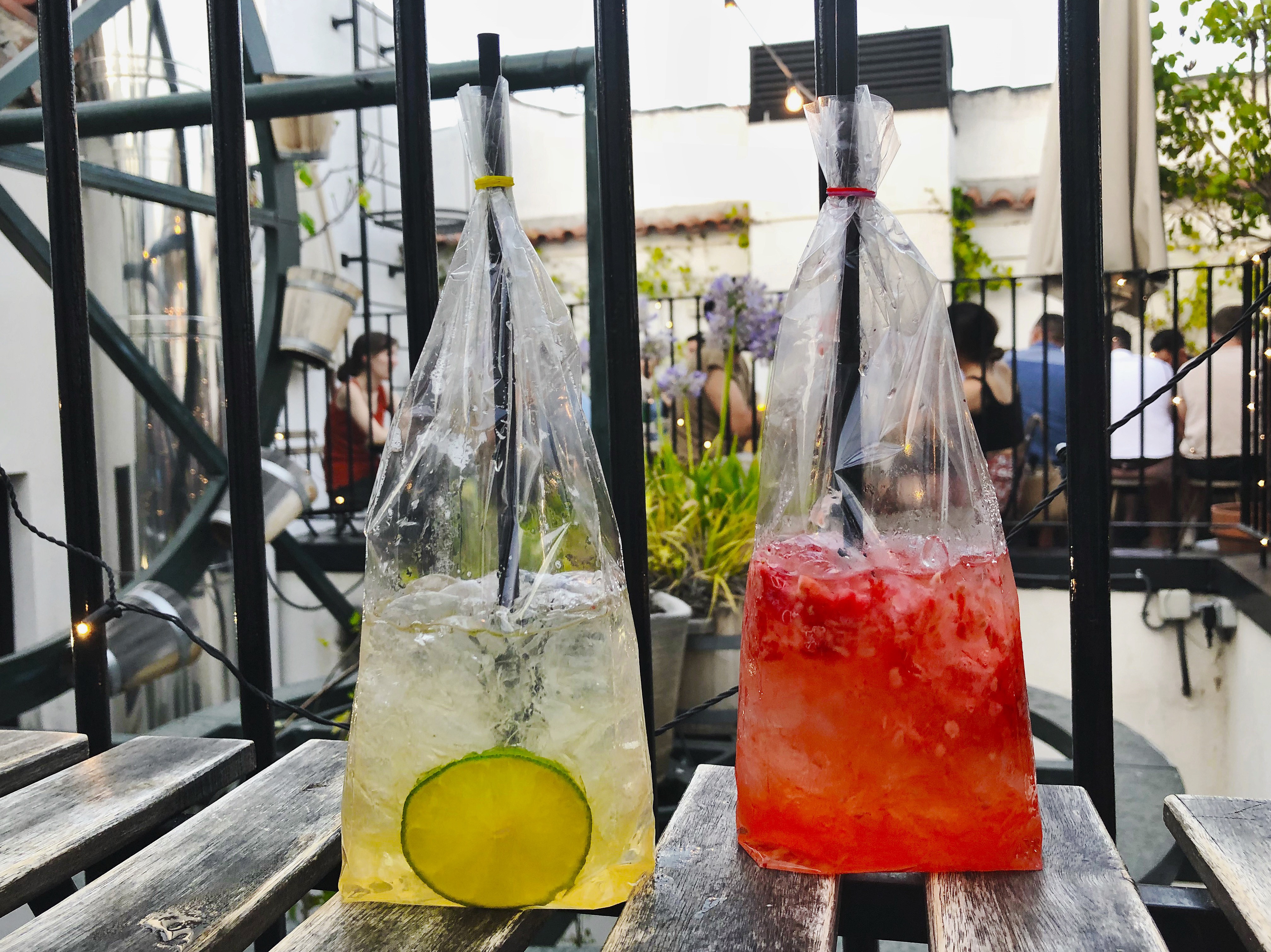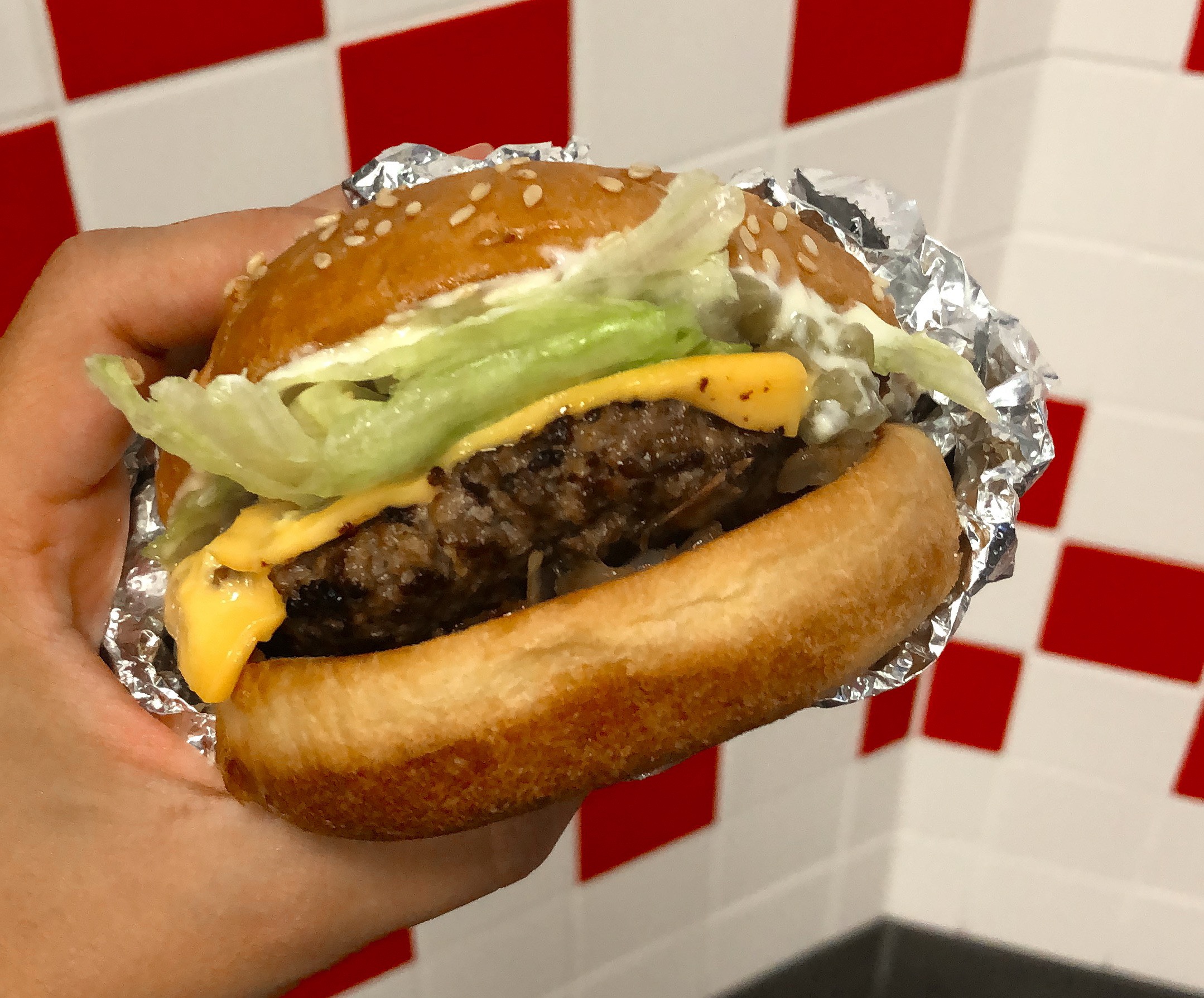 In the morning, a massive stag party arrives at hostel, and I almost think we're going to make some friends. Instead, they head out for a drink and we go for breakfast at a local café and then an exhibition at CaixaForum called "Disney, the Art of Storytelling". It's a cool collection of drawings, concept art, storyboards and production notes on many of the classic cartoons that Sharon and I love so much.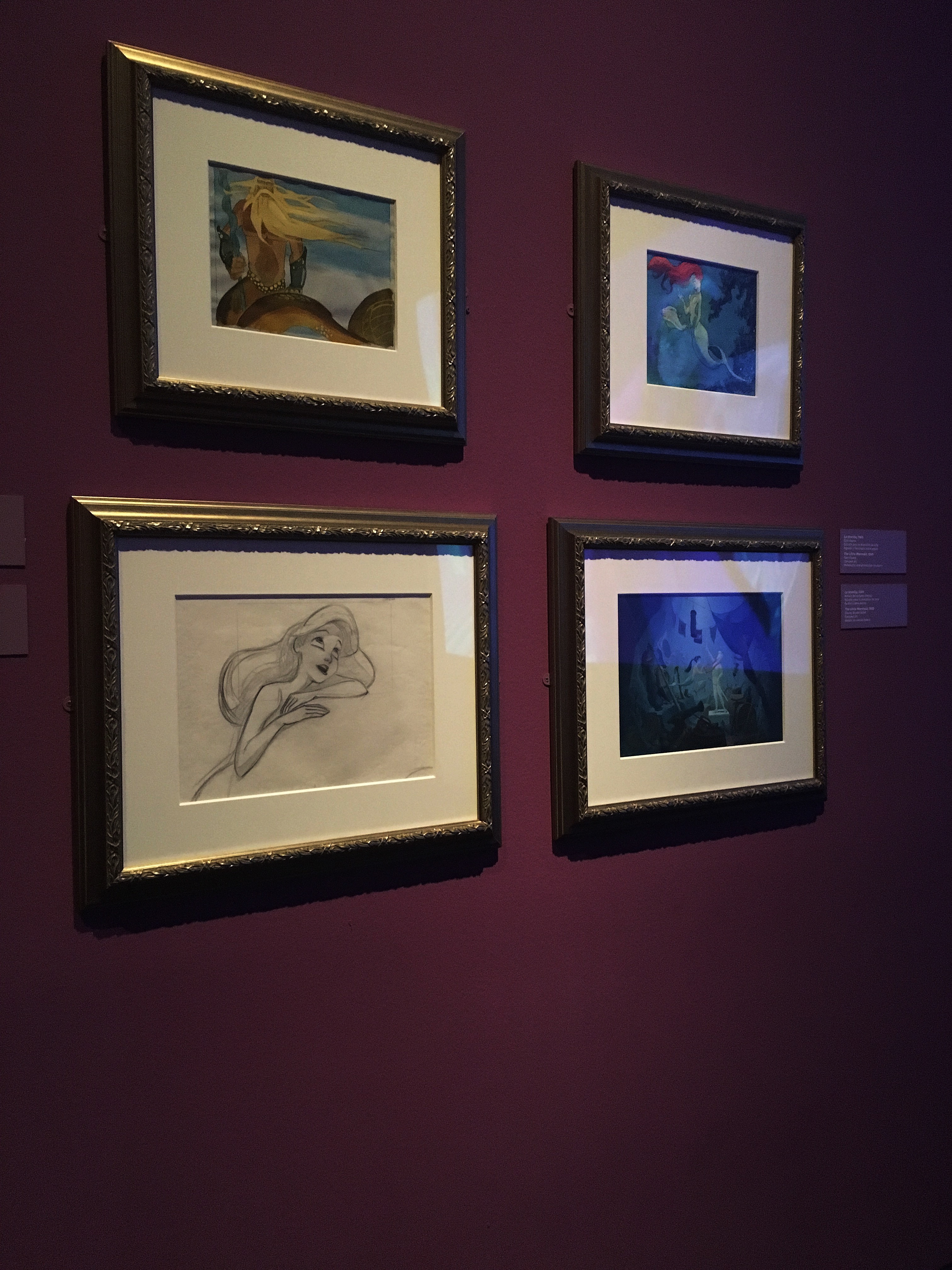 We spend more time in the gift shop than the actual exhibit, though. I end up buying a Sleeping Beauty concept art poster and a postcard collection. Hours later, we leave the air-conditioned building and are struck by the heatwave outside. We decide to get some shade in the Botanical Gardens, but are just jealous of all the birds bathing in the countless fountains on our path.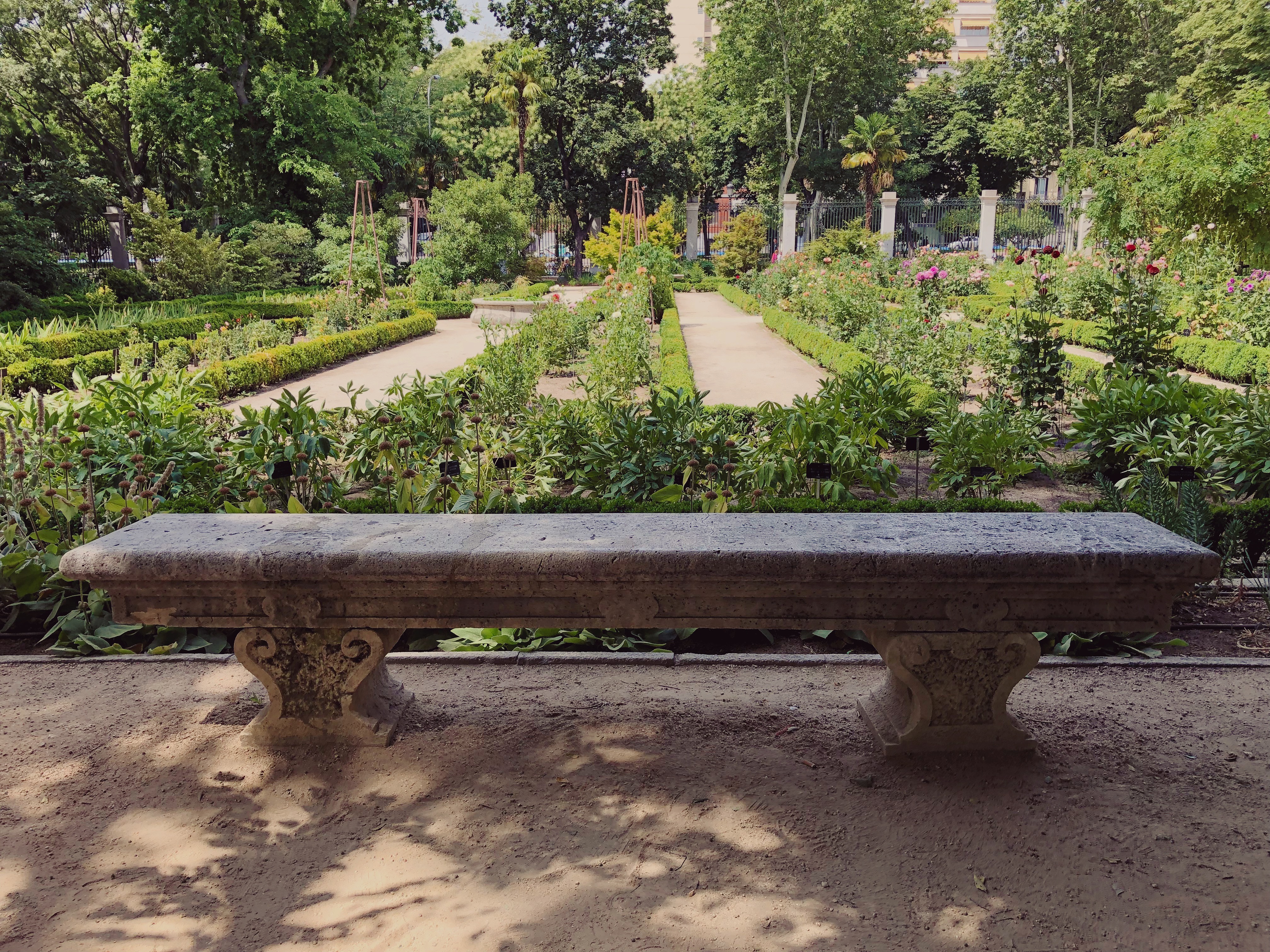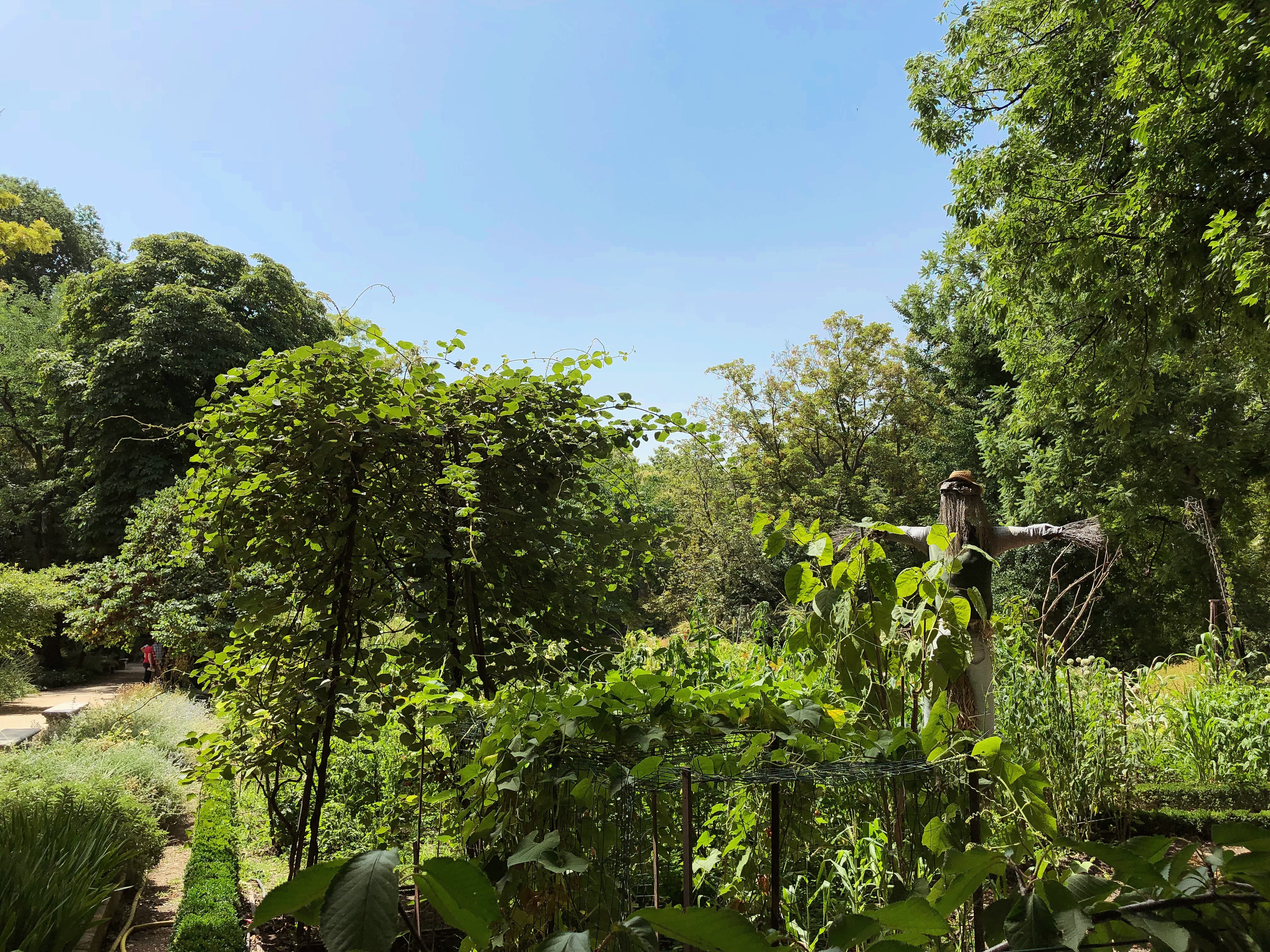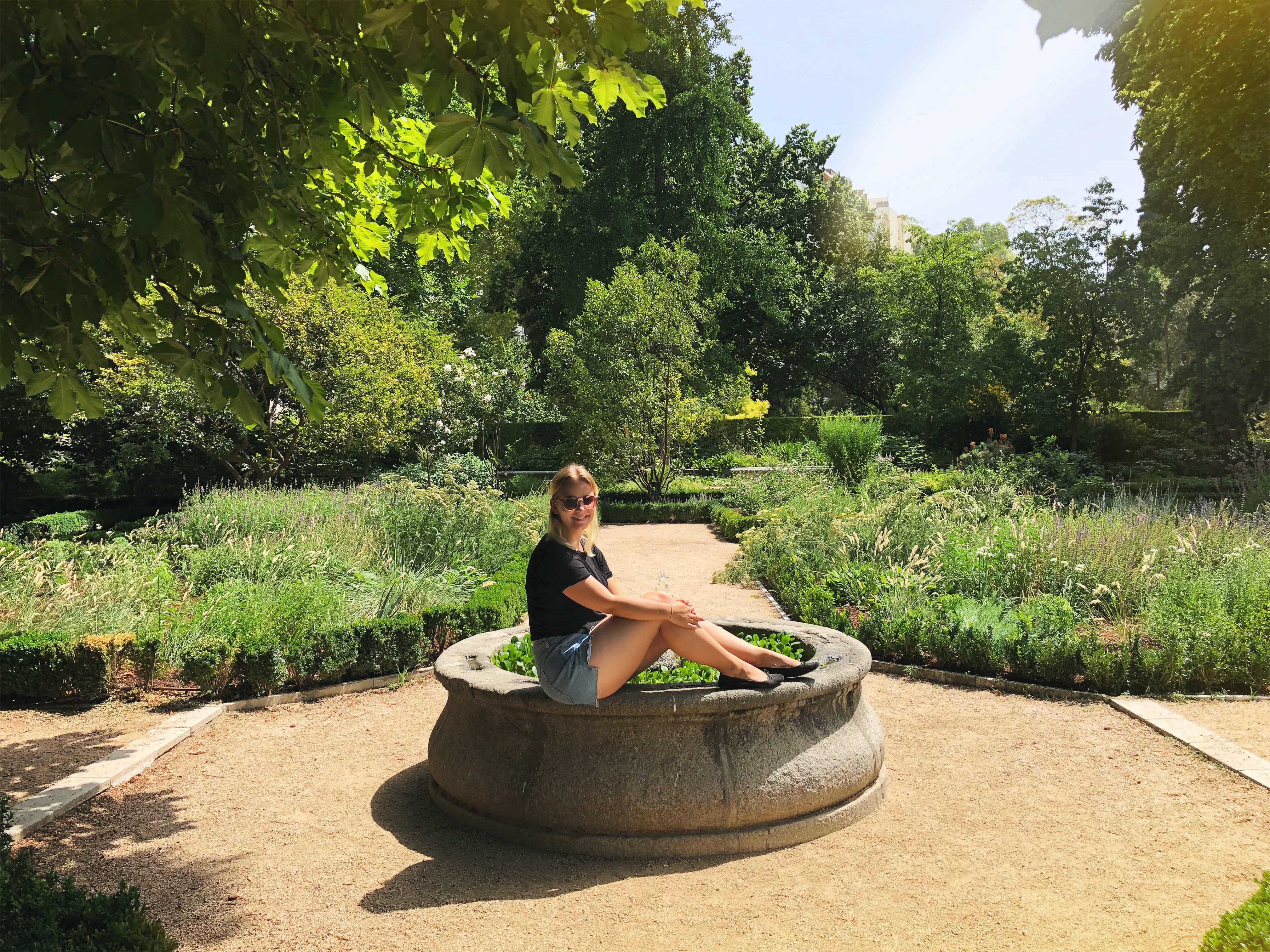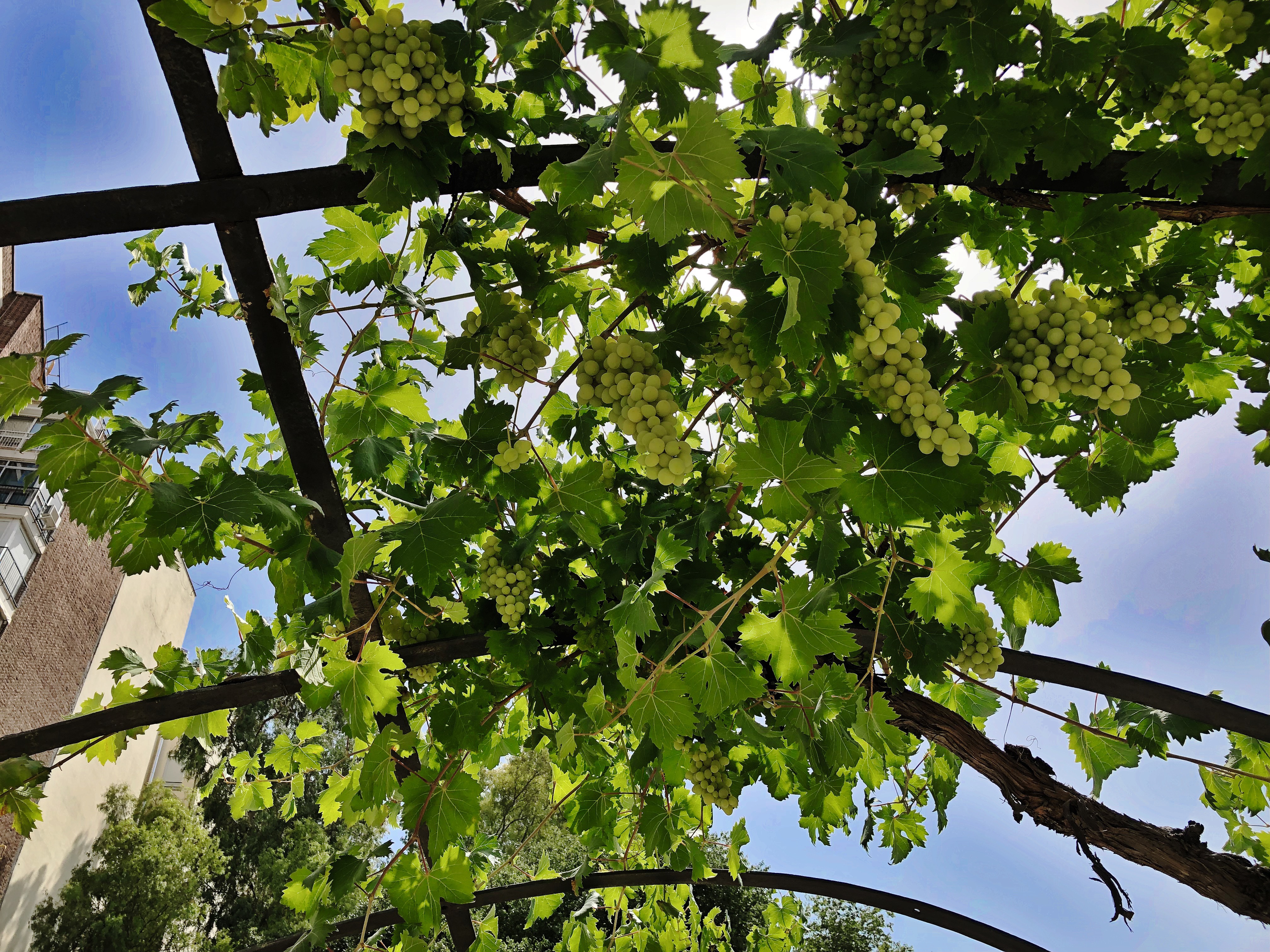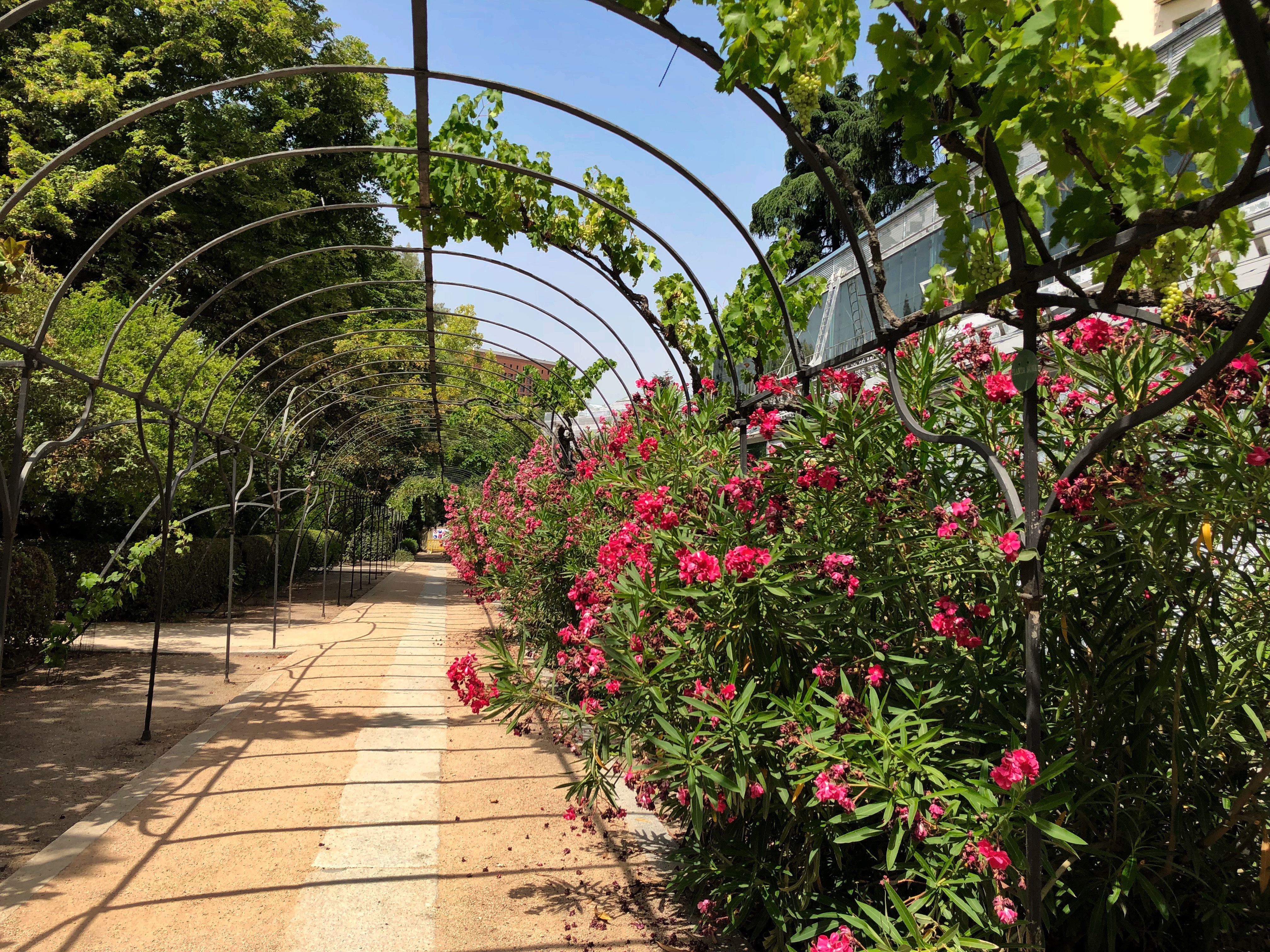 On our way back to the hostel, we look at old books at a street market, and then have lunch at a random restaurant, where the waiters don't understand the concept of personal space. Afterwards, it's time for cocktails, which we first have in a bag at the hostel, and then at the nearby bar named Quatro Gato, which is awfully quiet. I run to Five Guys before bed yet again, because I love a good burger.
We decide to try something new for breakfast for once, so we head down to Cereal Hunters, which is a place that literally just serves cereal. We both have coffee with whipped cream and Lucky Charms, and I try the Reeses cereal, since I love their peanut butter cups.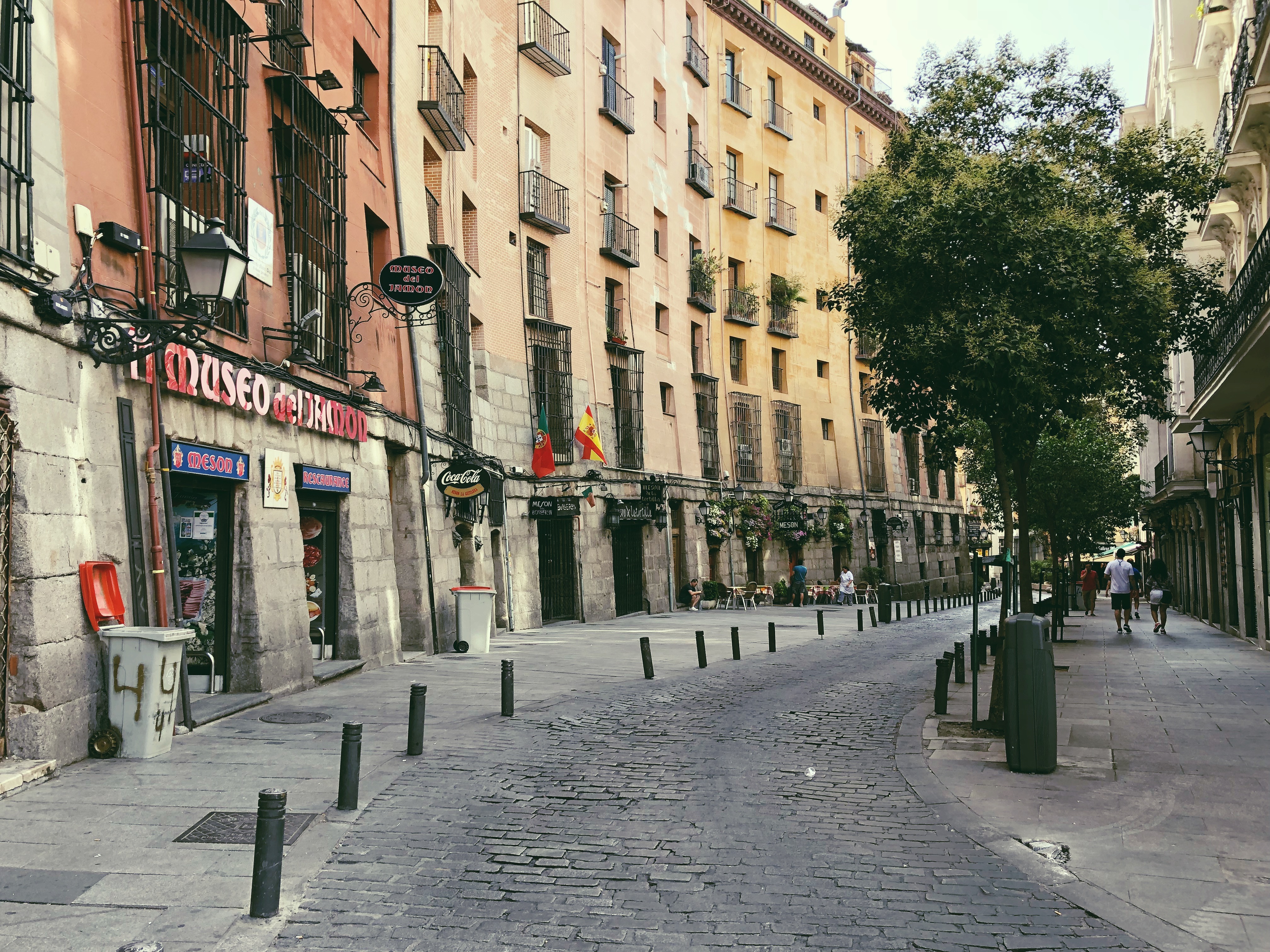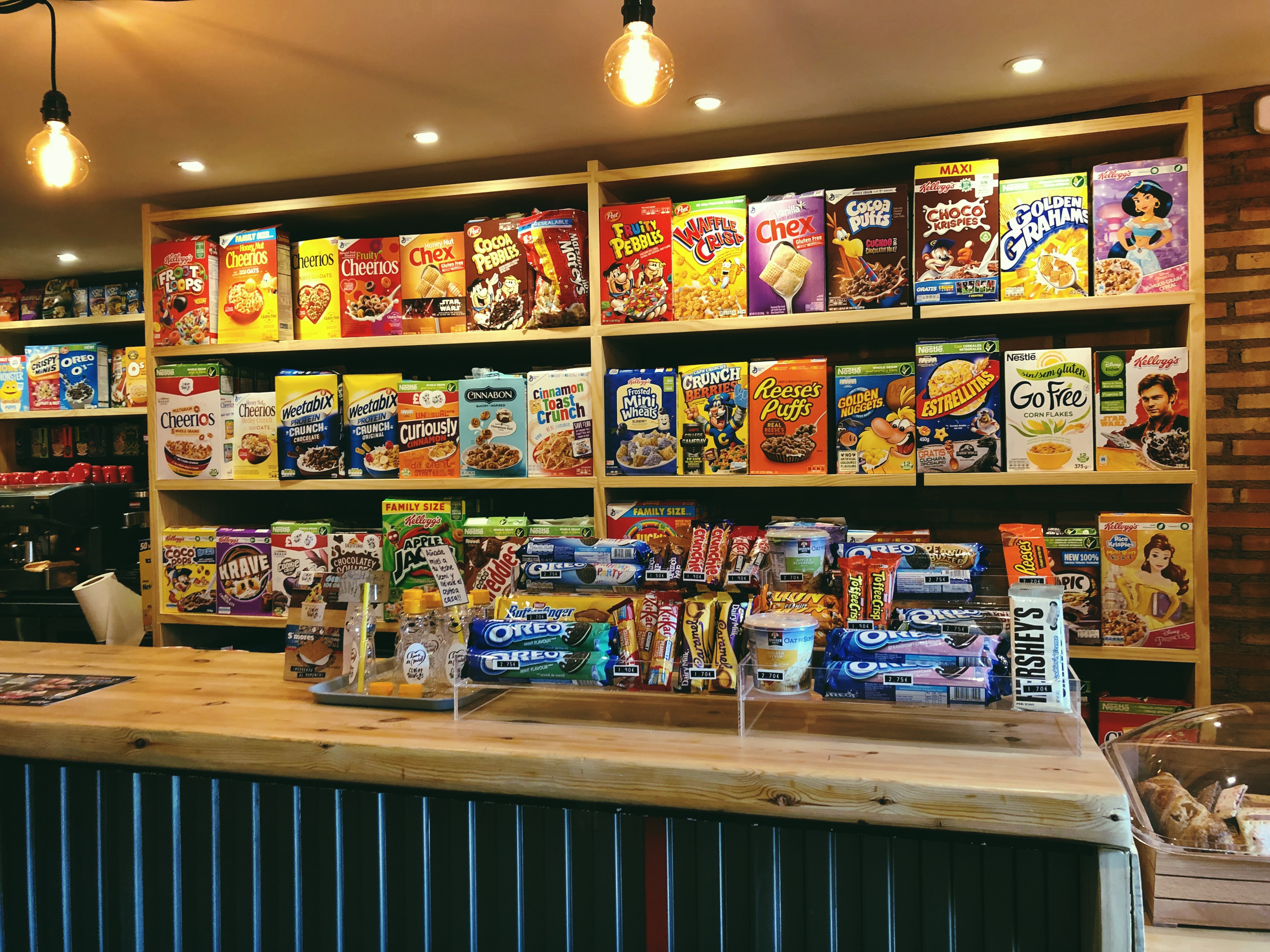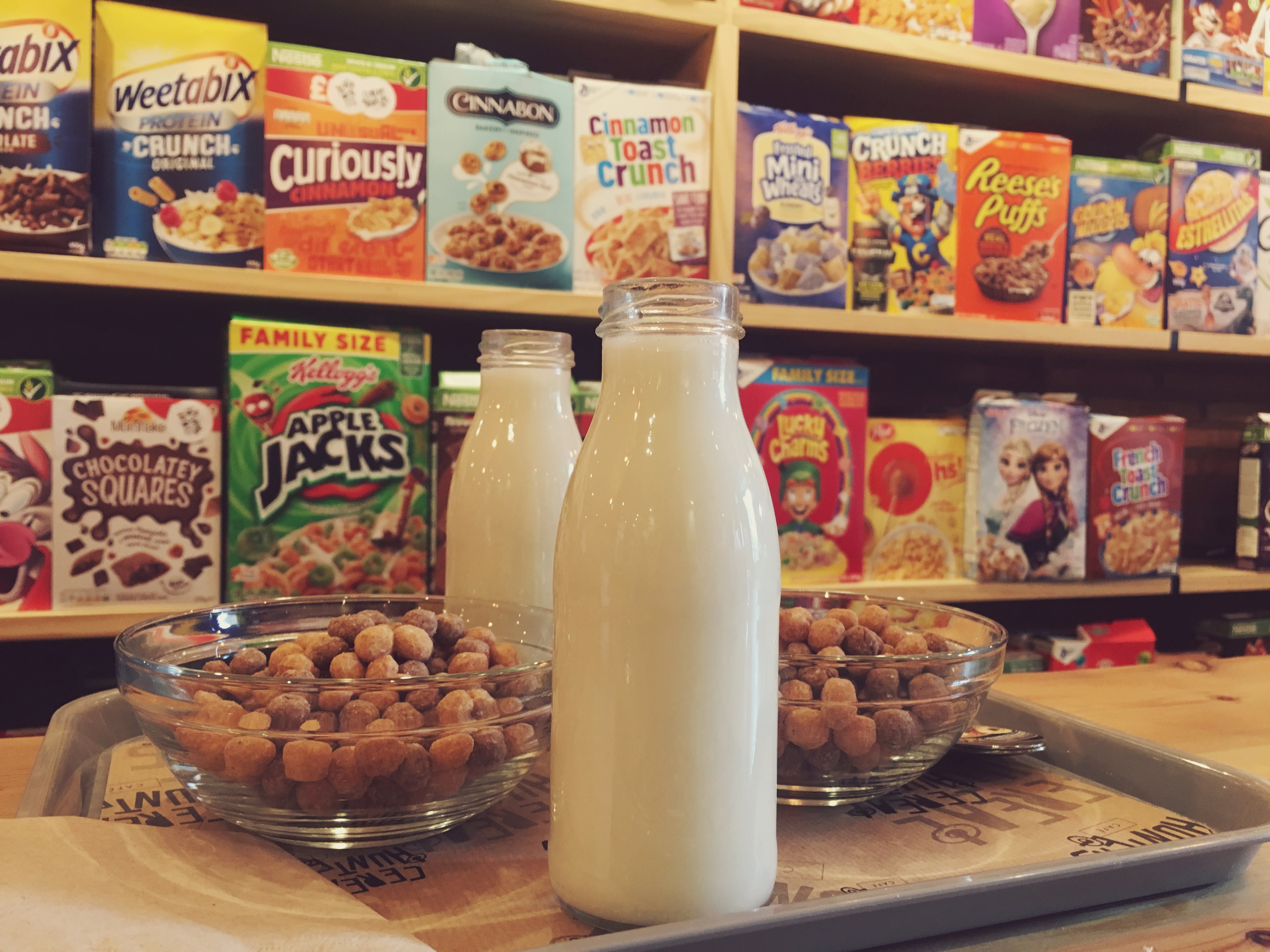 We then check out a few markets before going to the Buen Retiro park. Our first stopping point is the Palacio de Cristal, a beautiful glass house, that is also very hot to enter on a sunny day like today. The palace sits by a pond with a fountain and a dozen turtles swimming around, so I sit on the steps and watch them, while Sharon's off buying popcorn.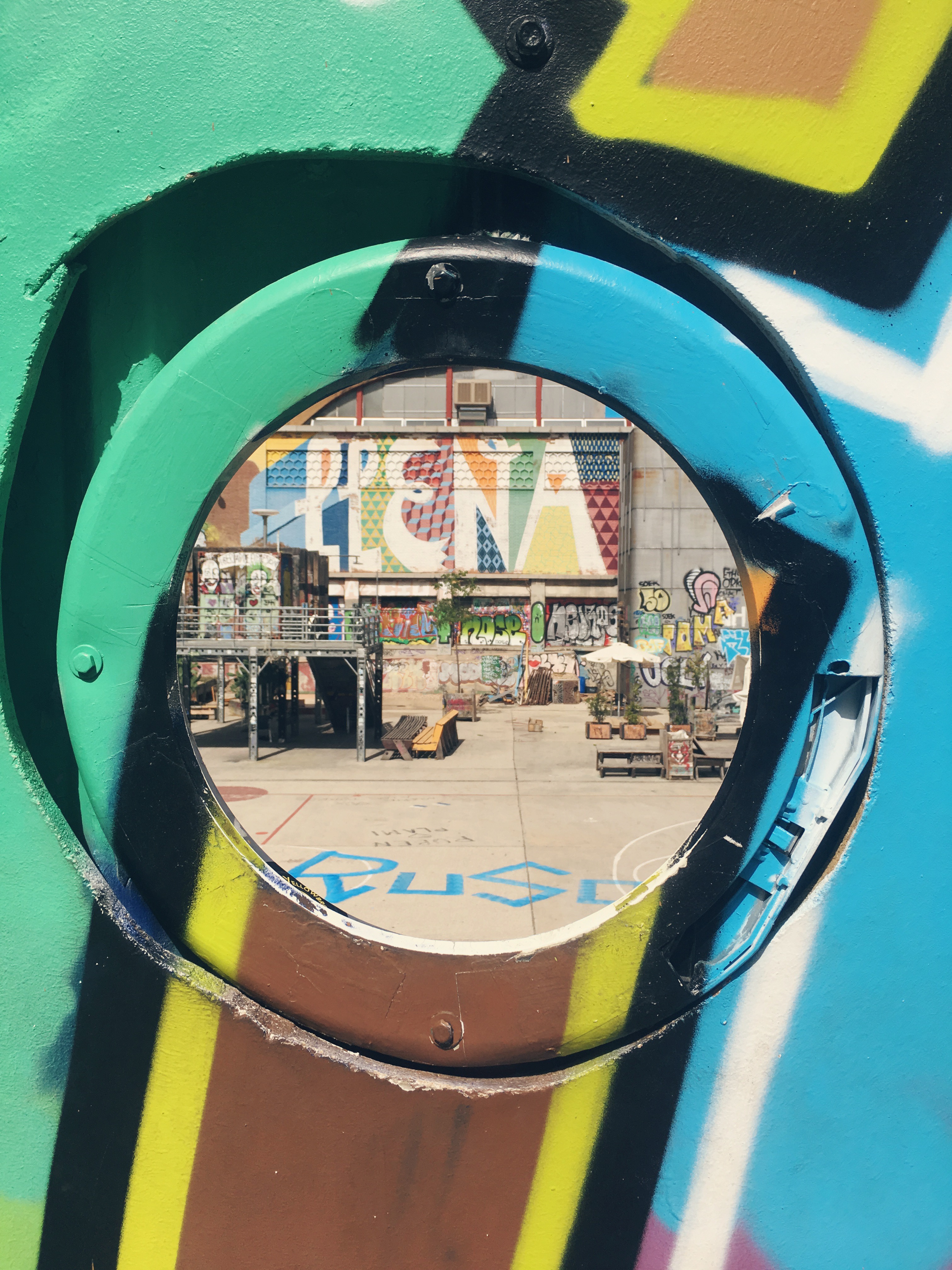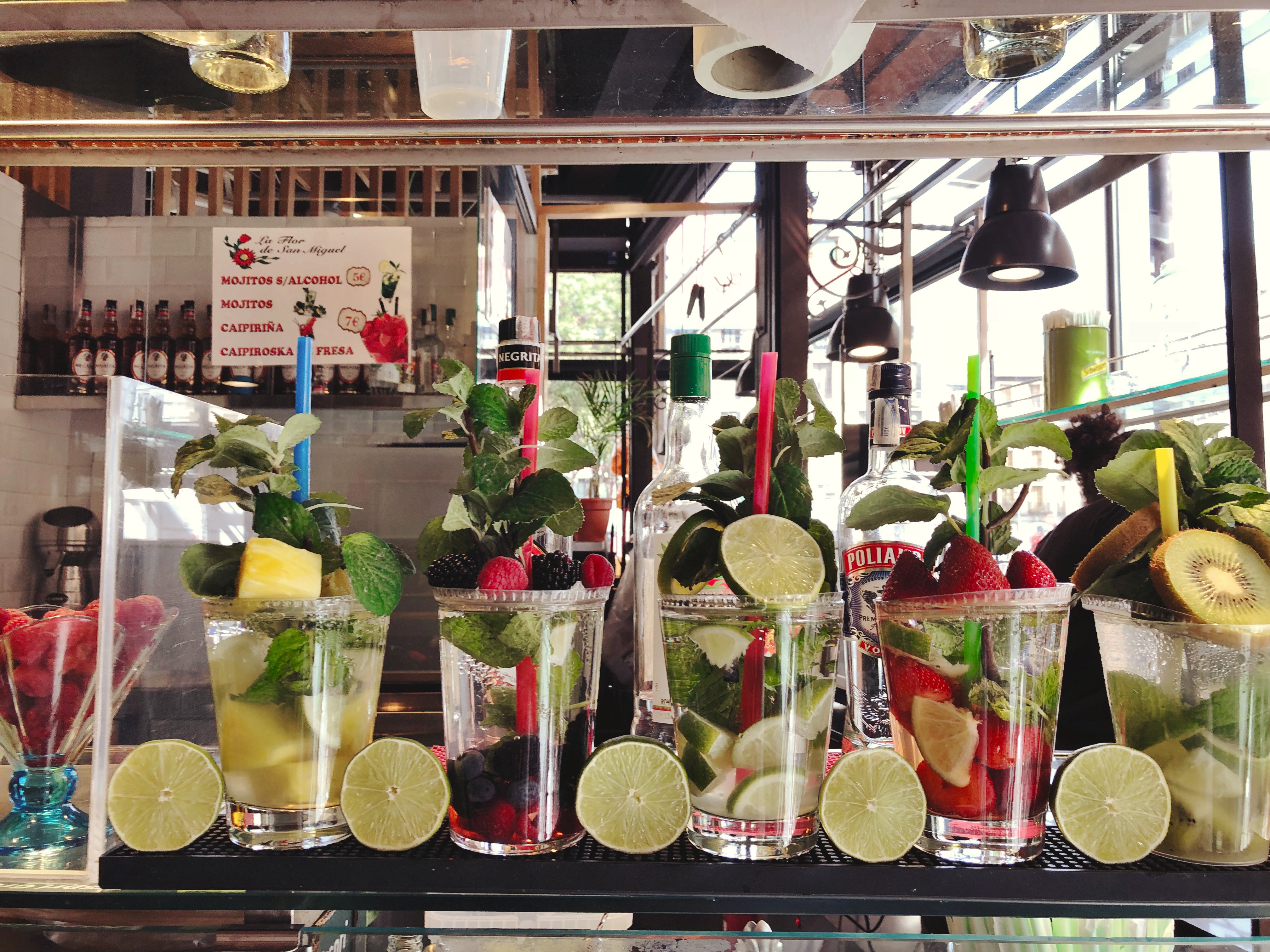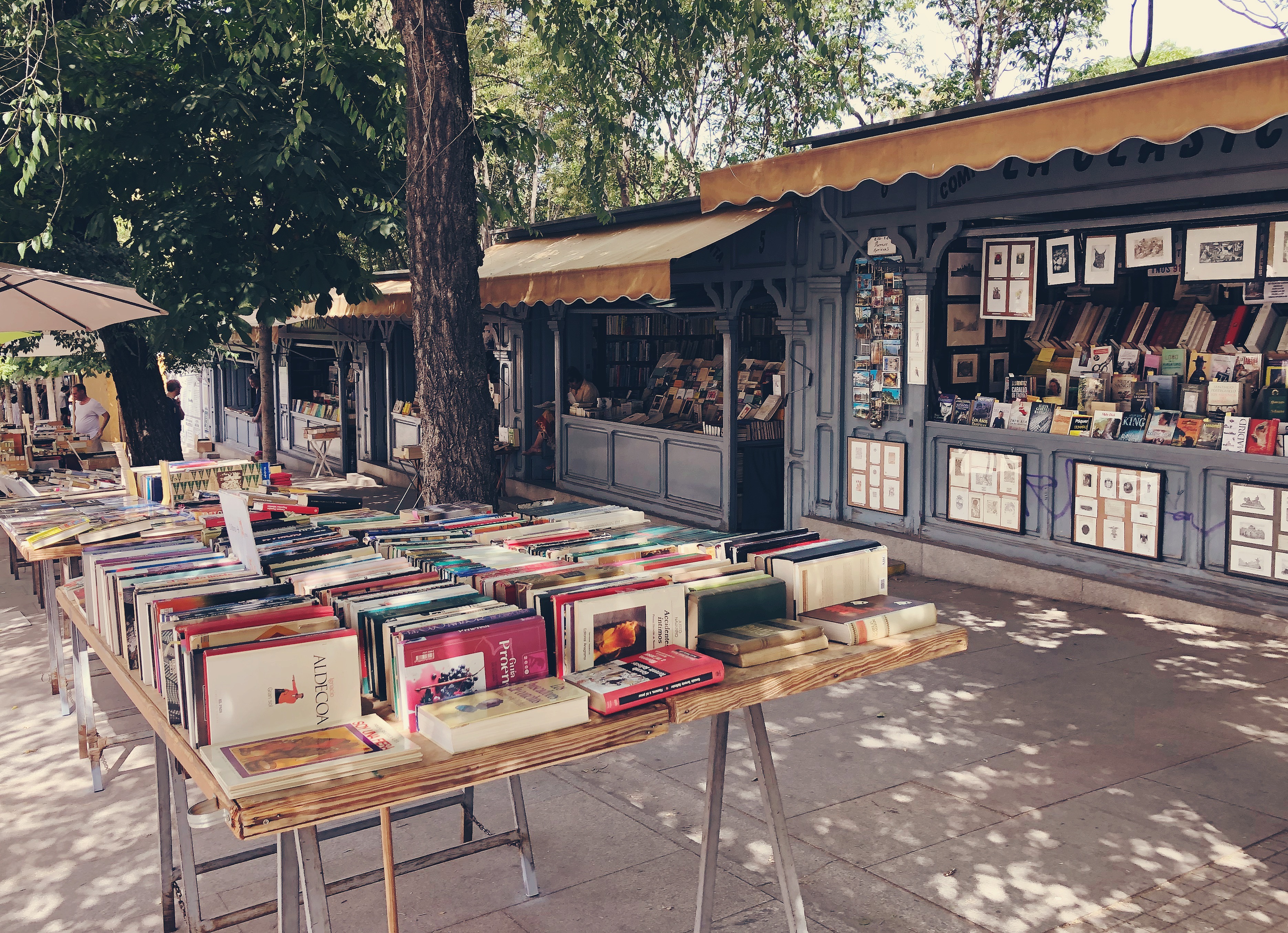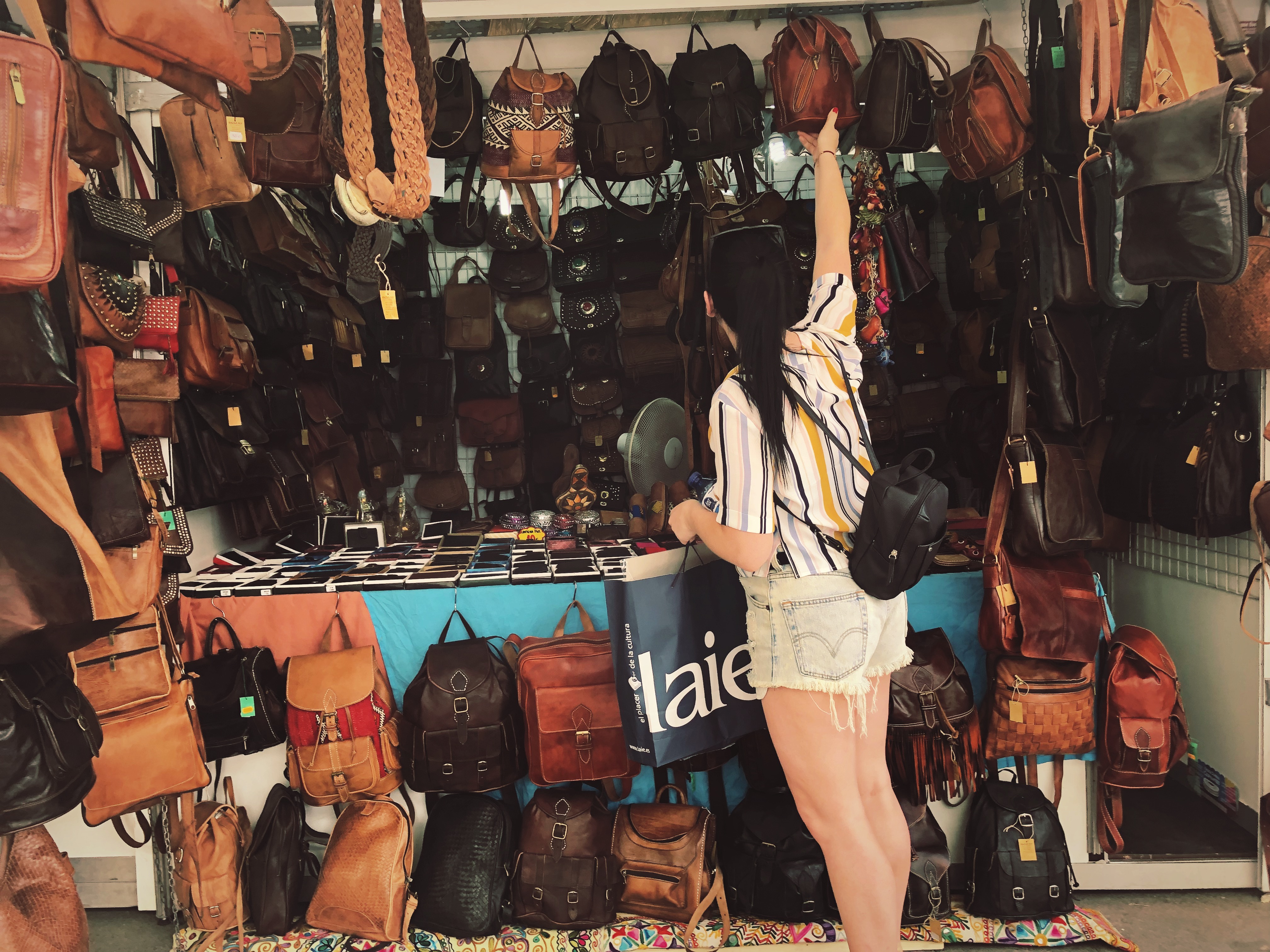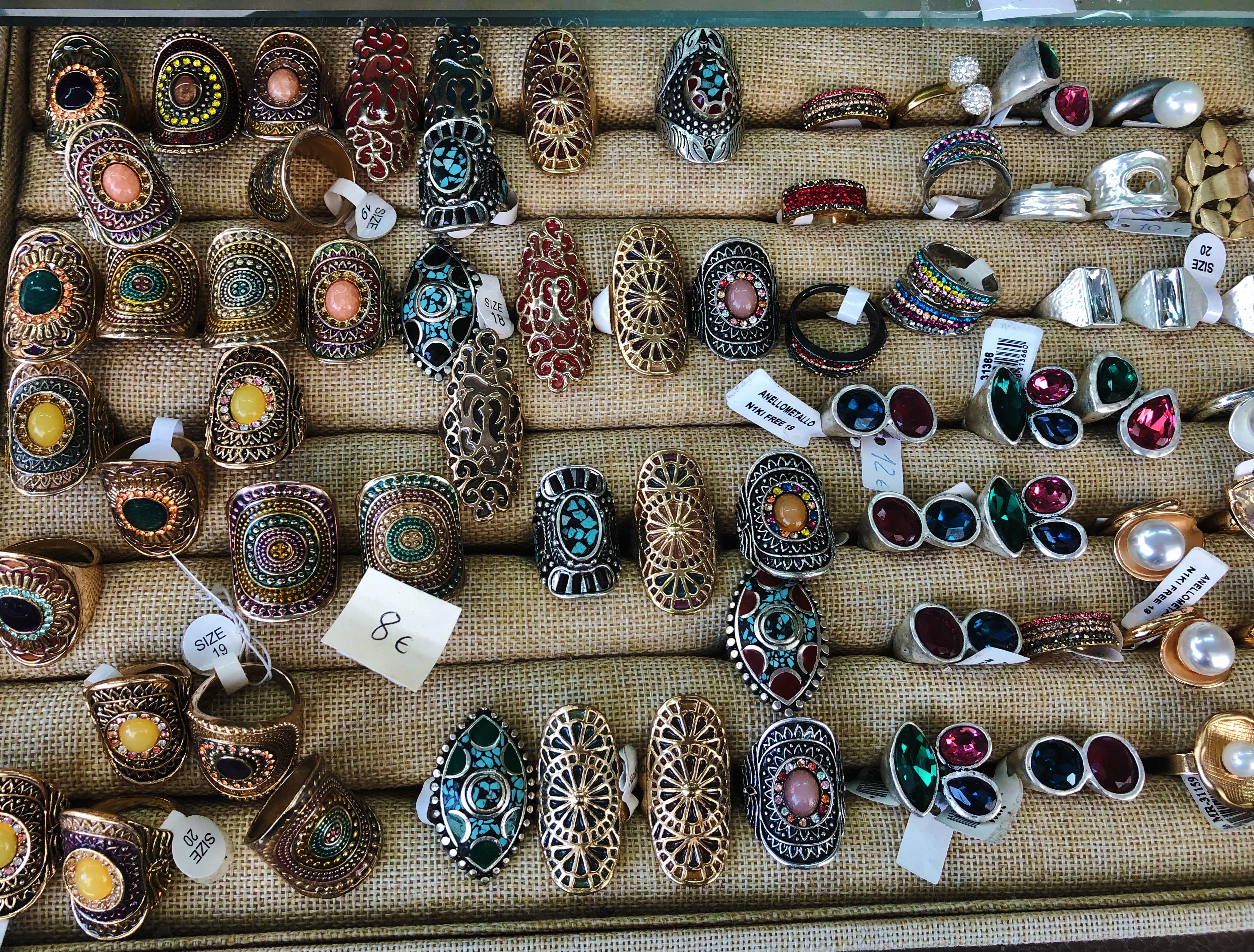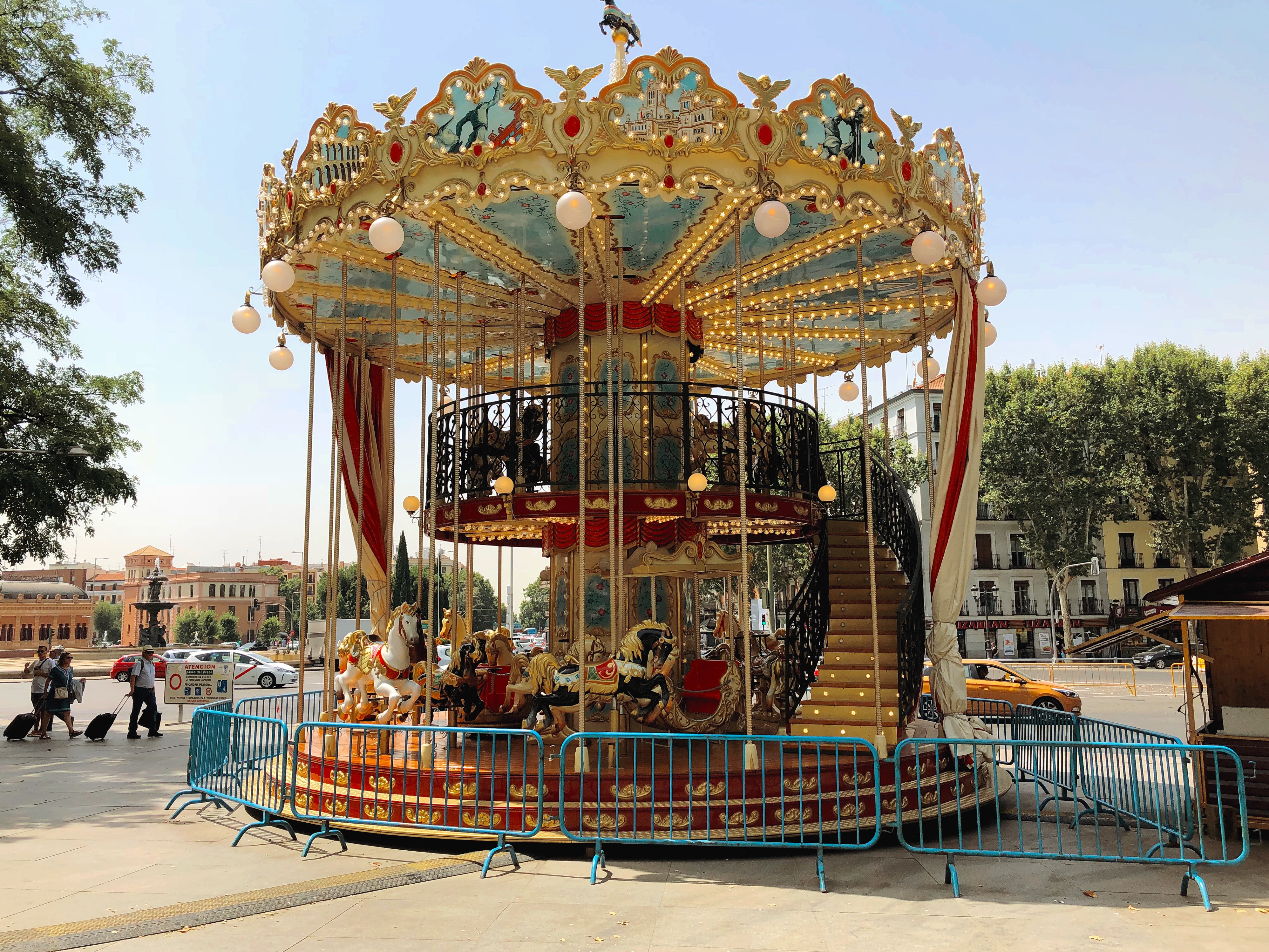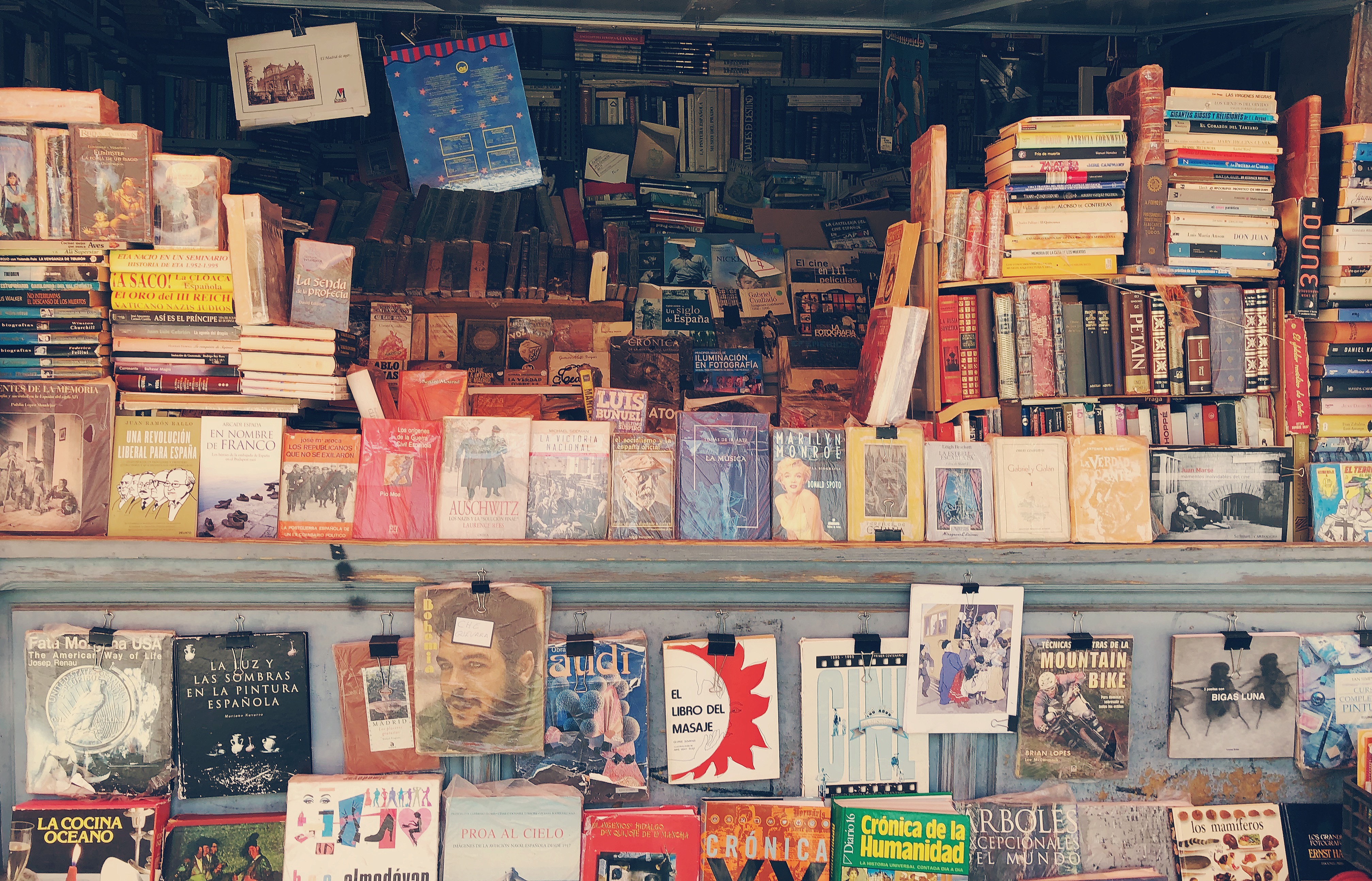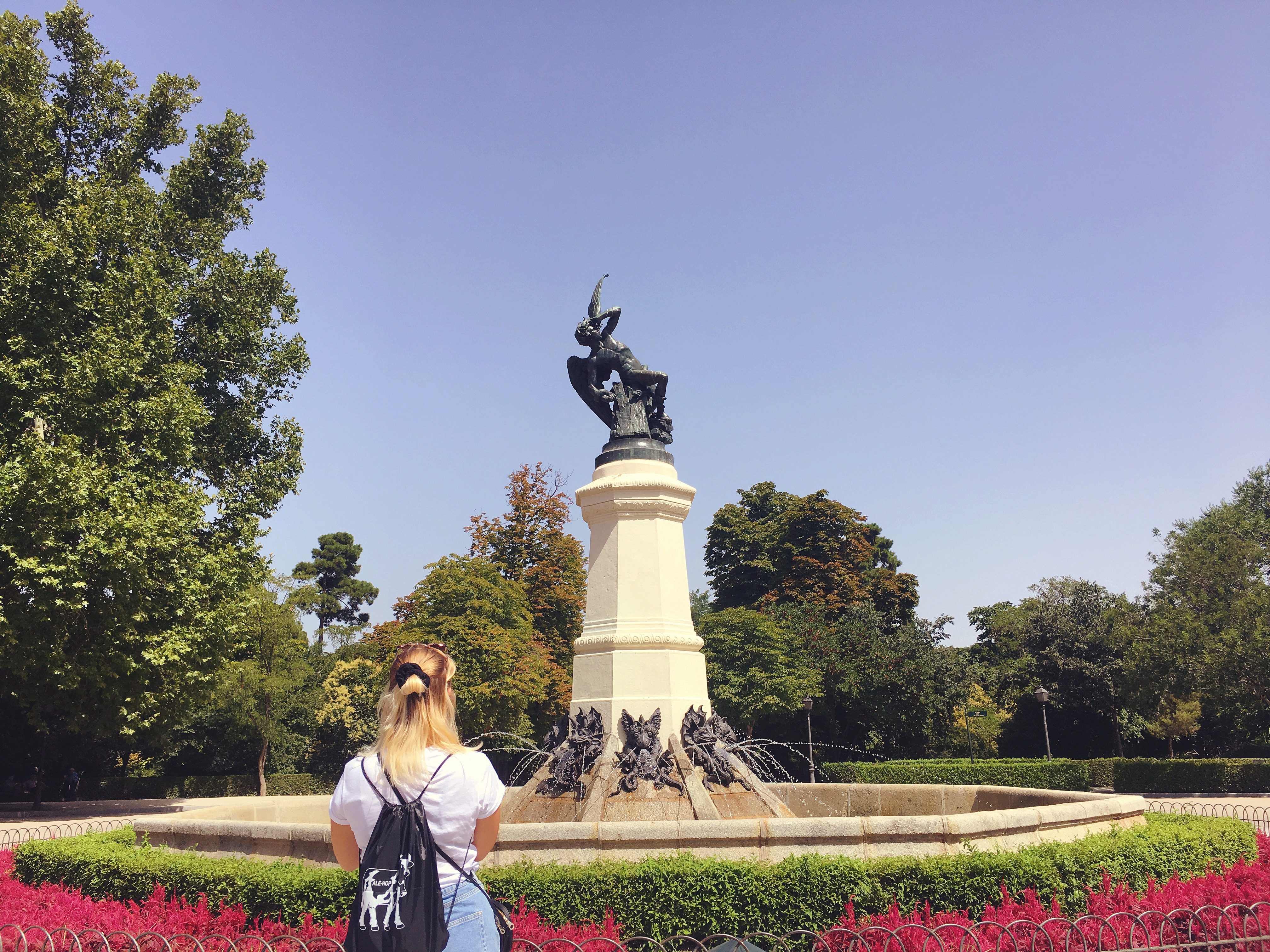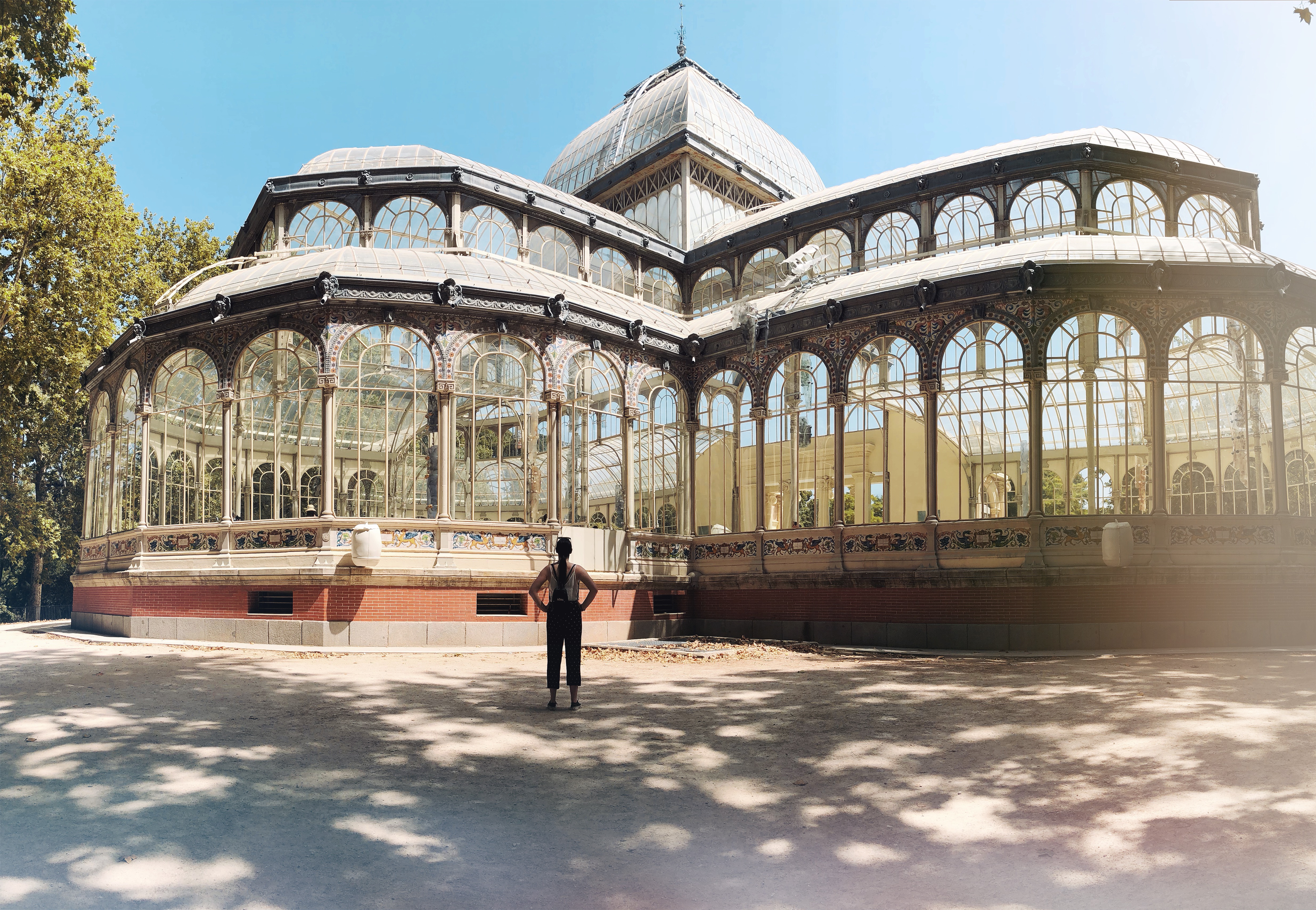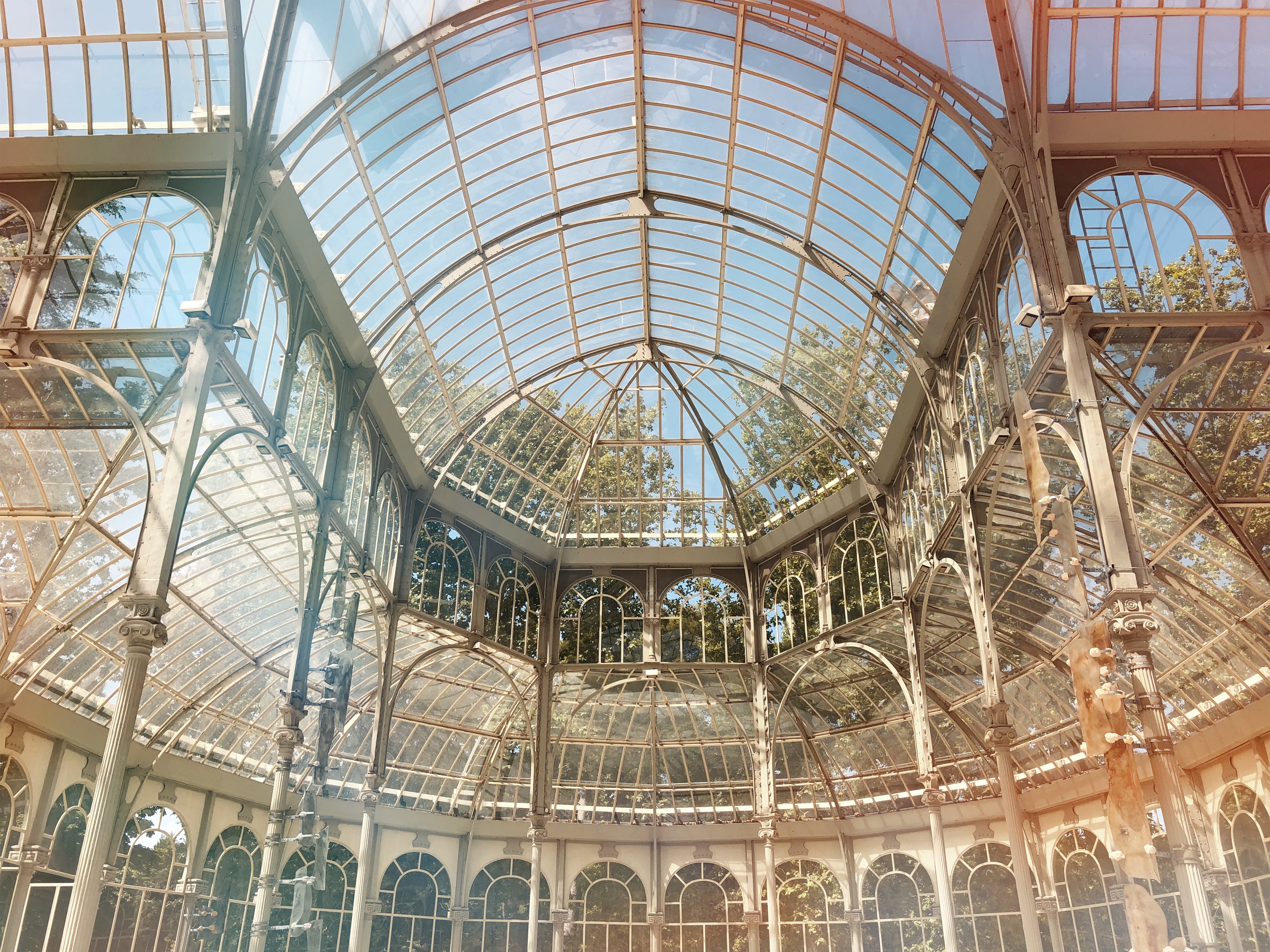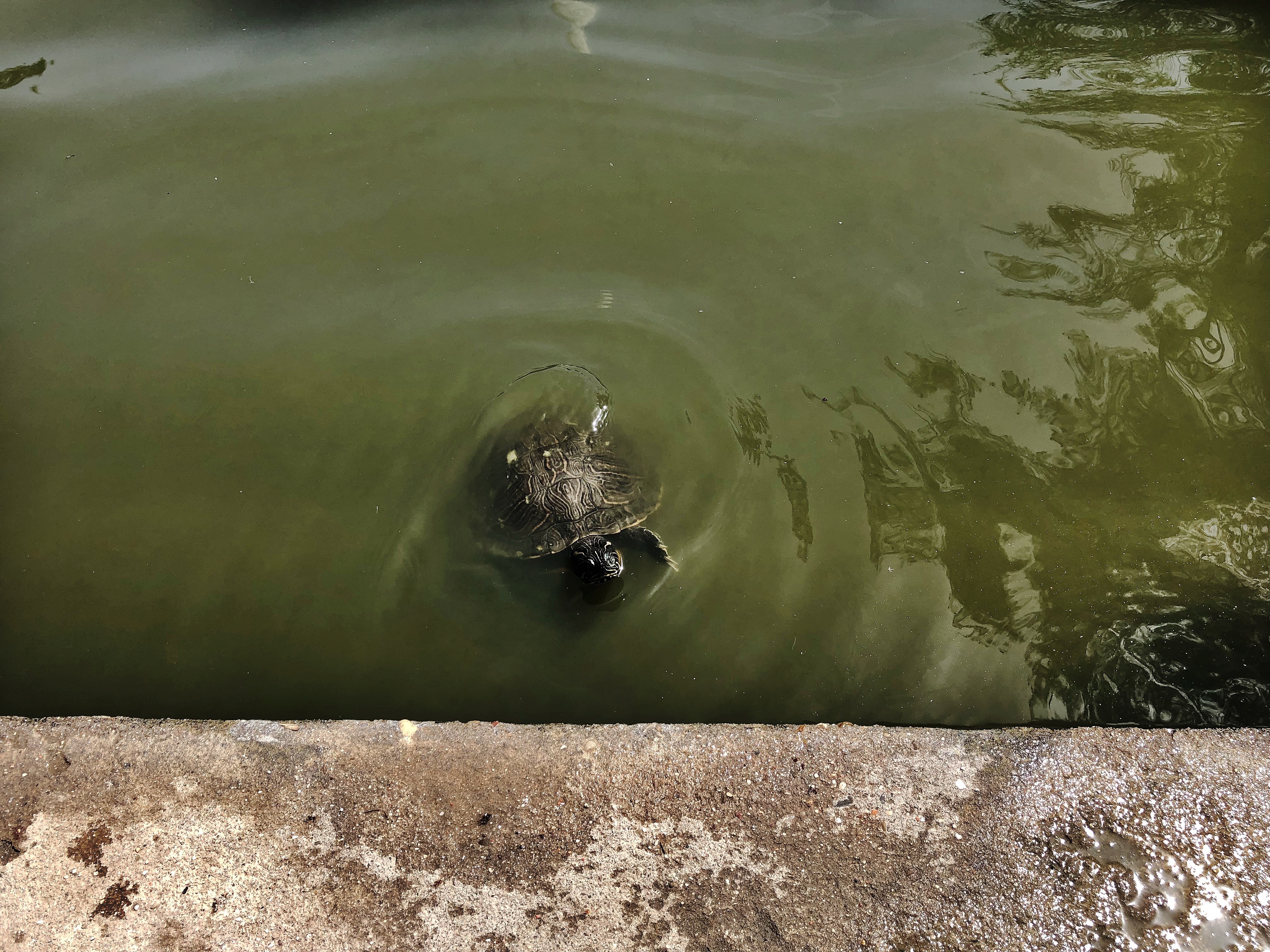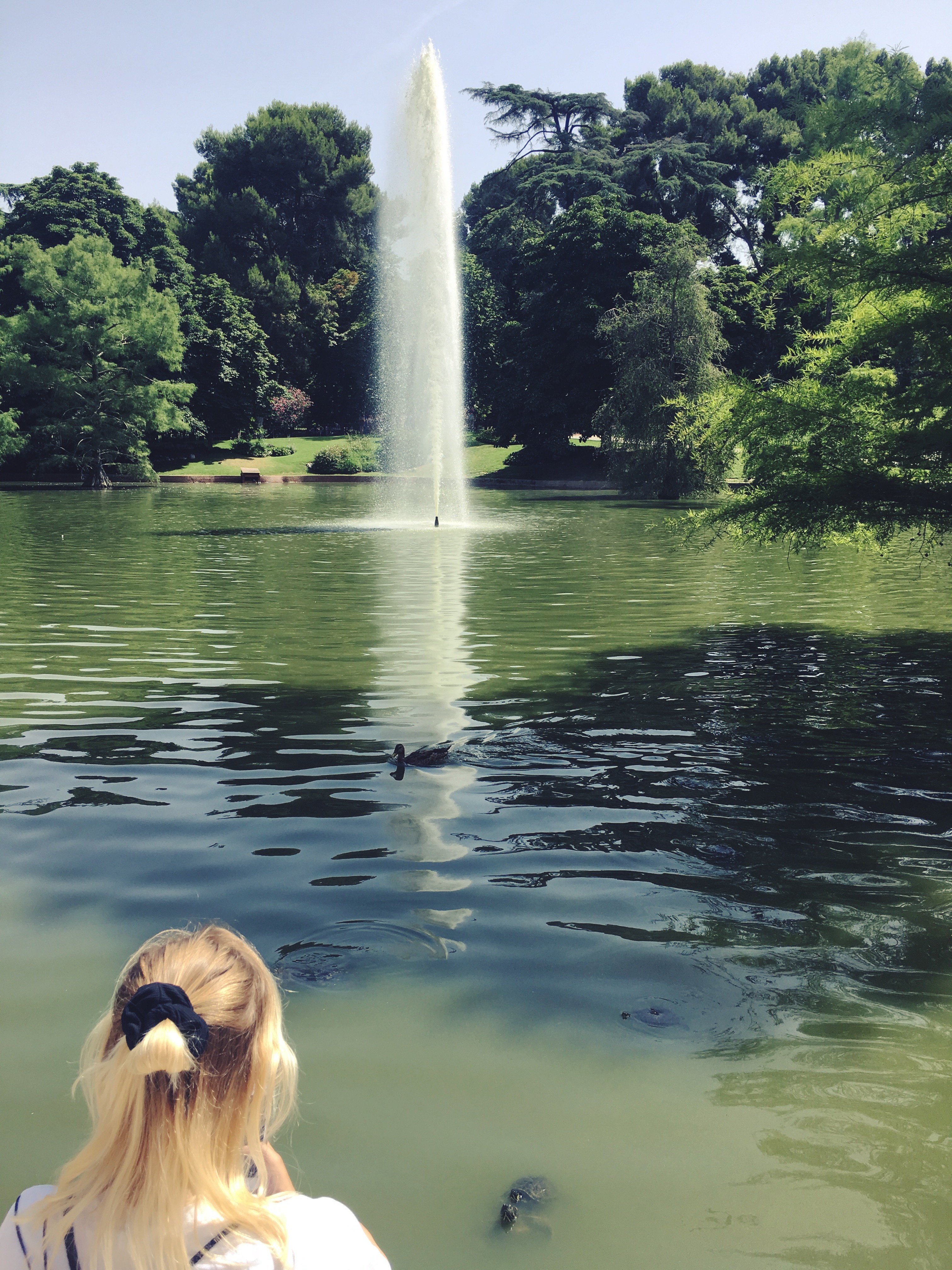 Walking a bit further, we reach the Retiro Park Lake, which features some impressive monuments and people failing at rowing boats. We walk around the lake to see everything up close and then sit down at a nearby restaurant for an overpriced lunch and sangria. Then a bird poops on me. Not once, not twice but THREE TIMES.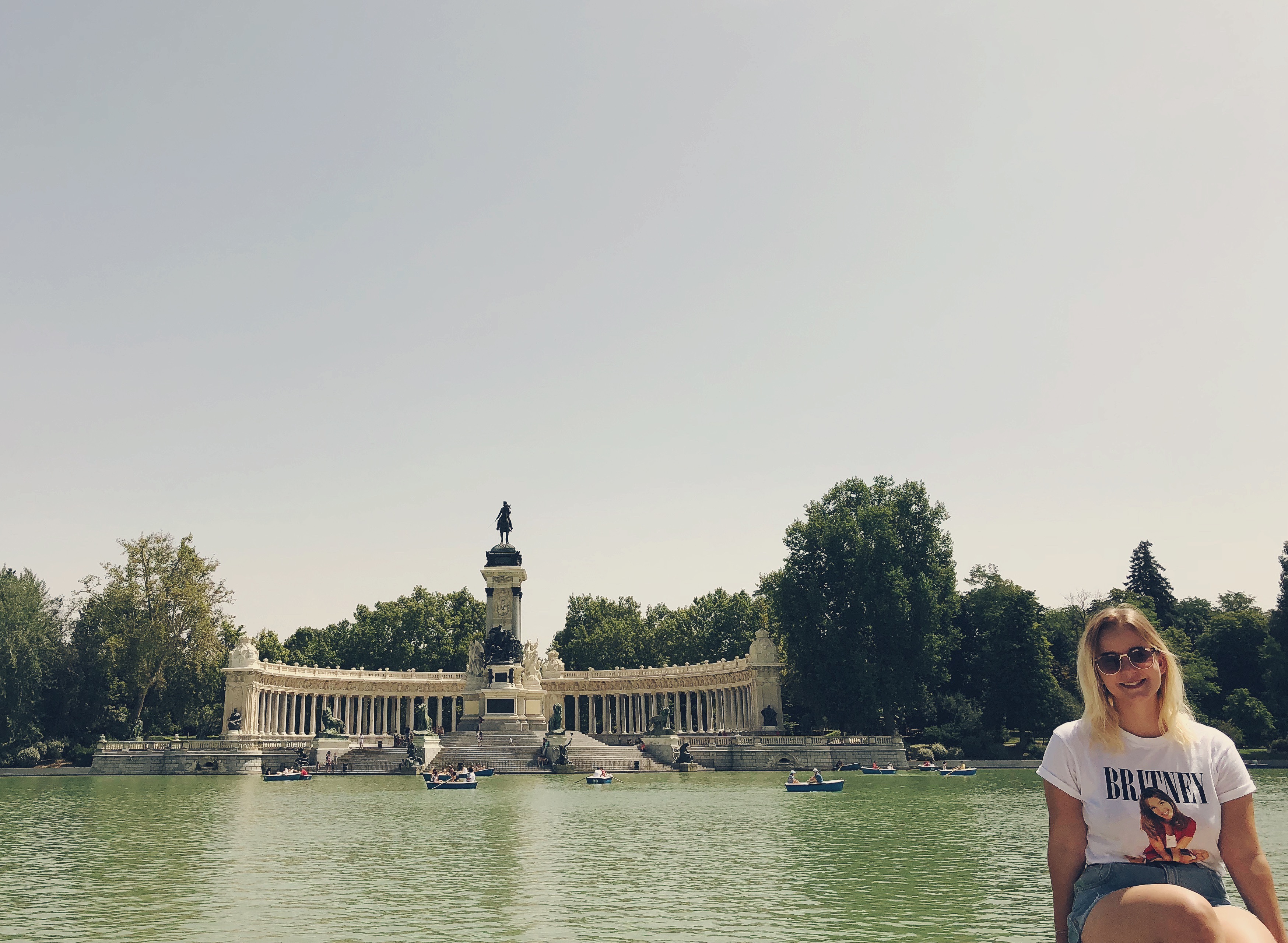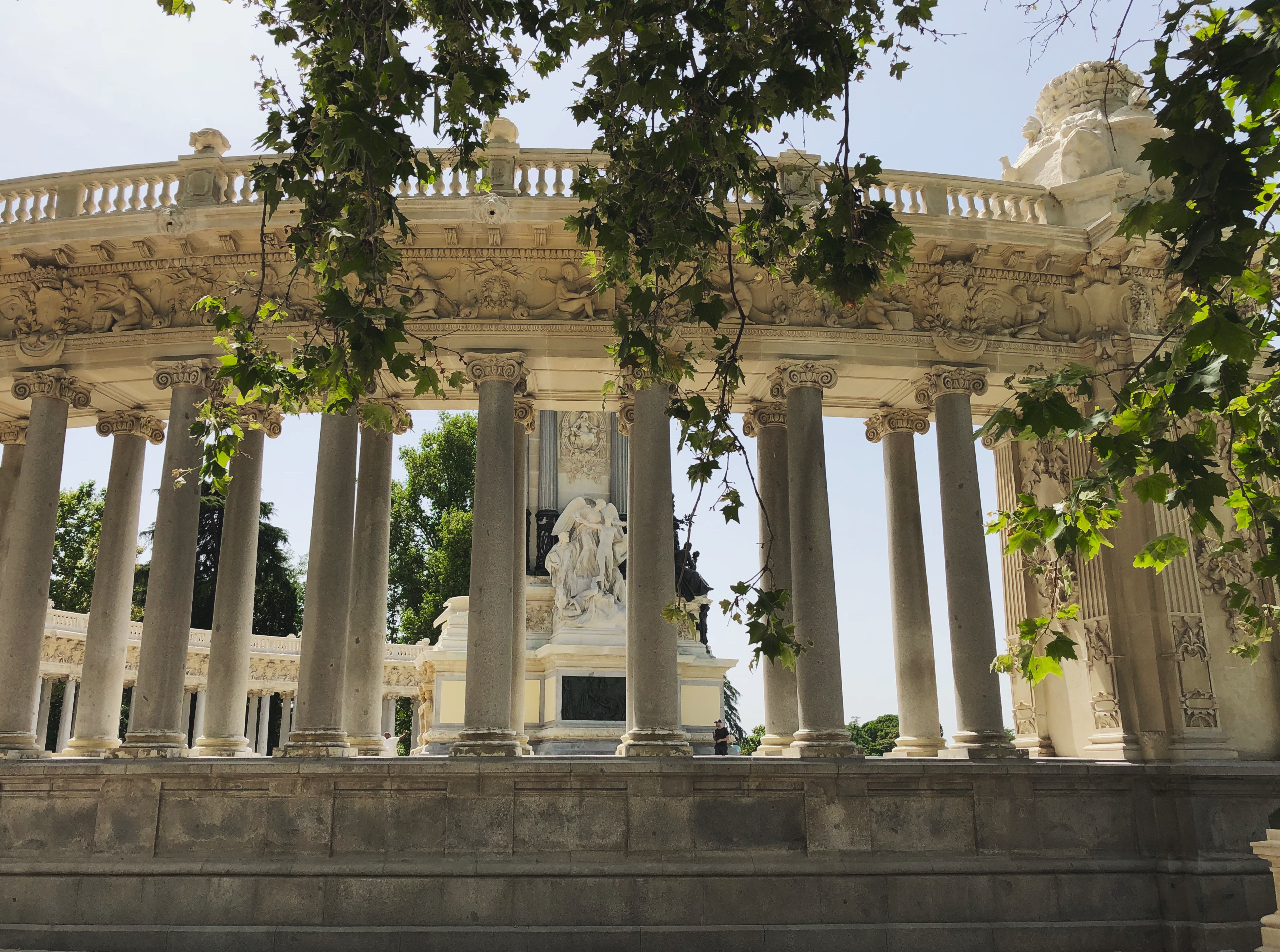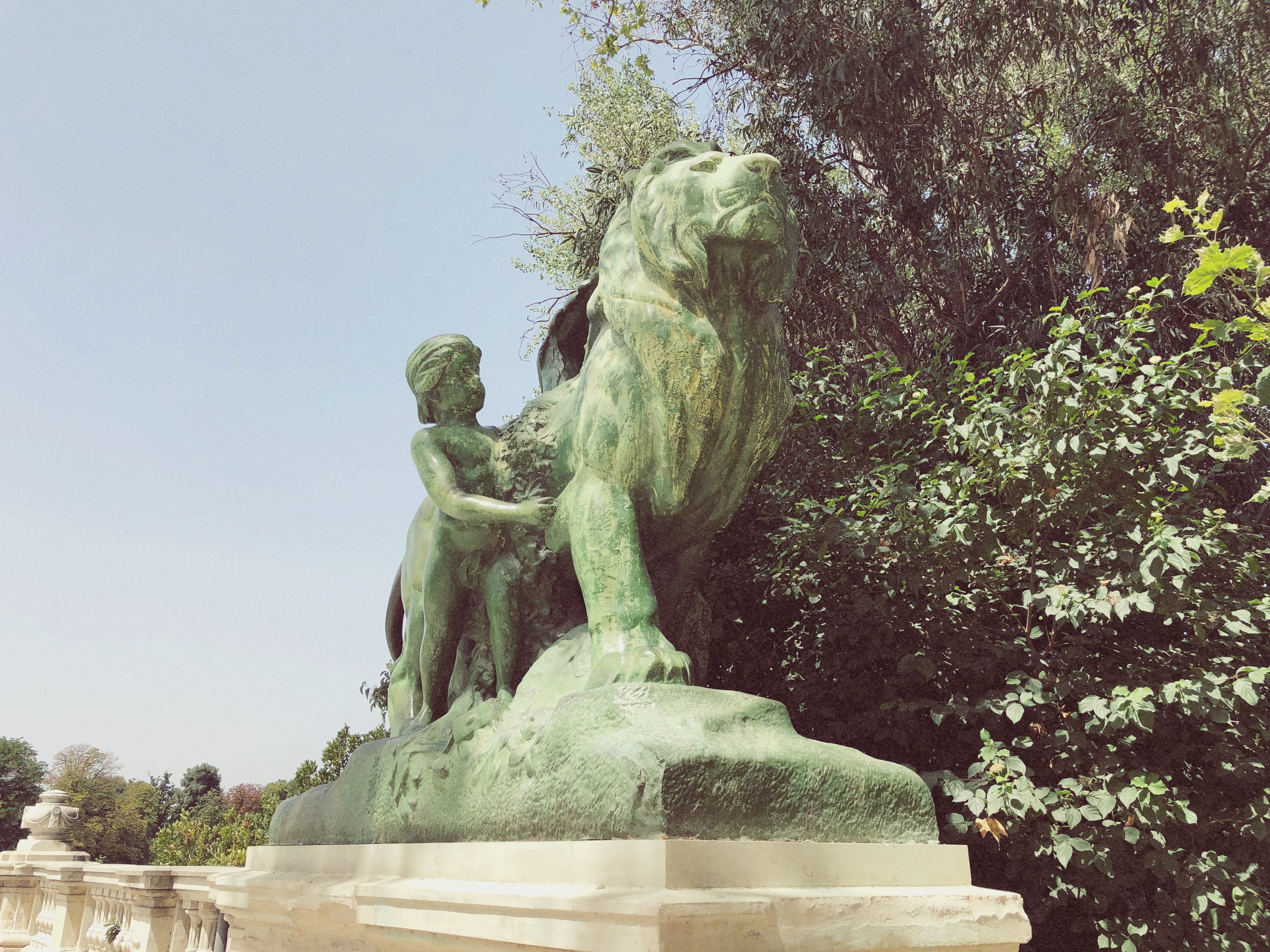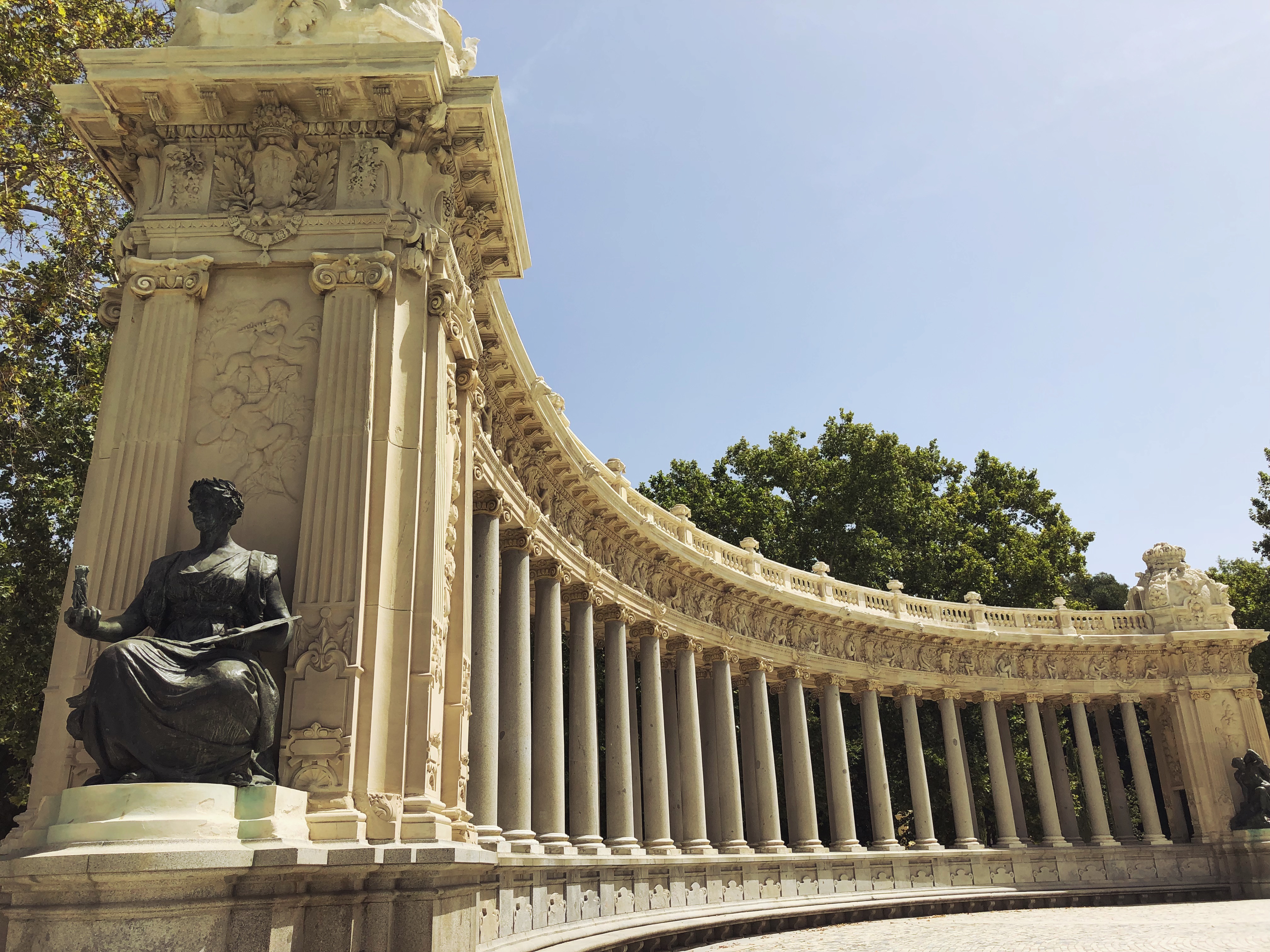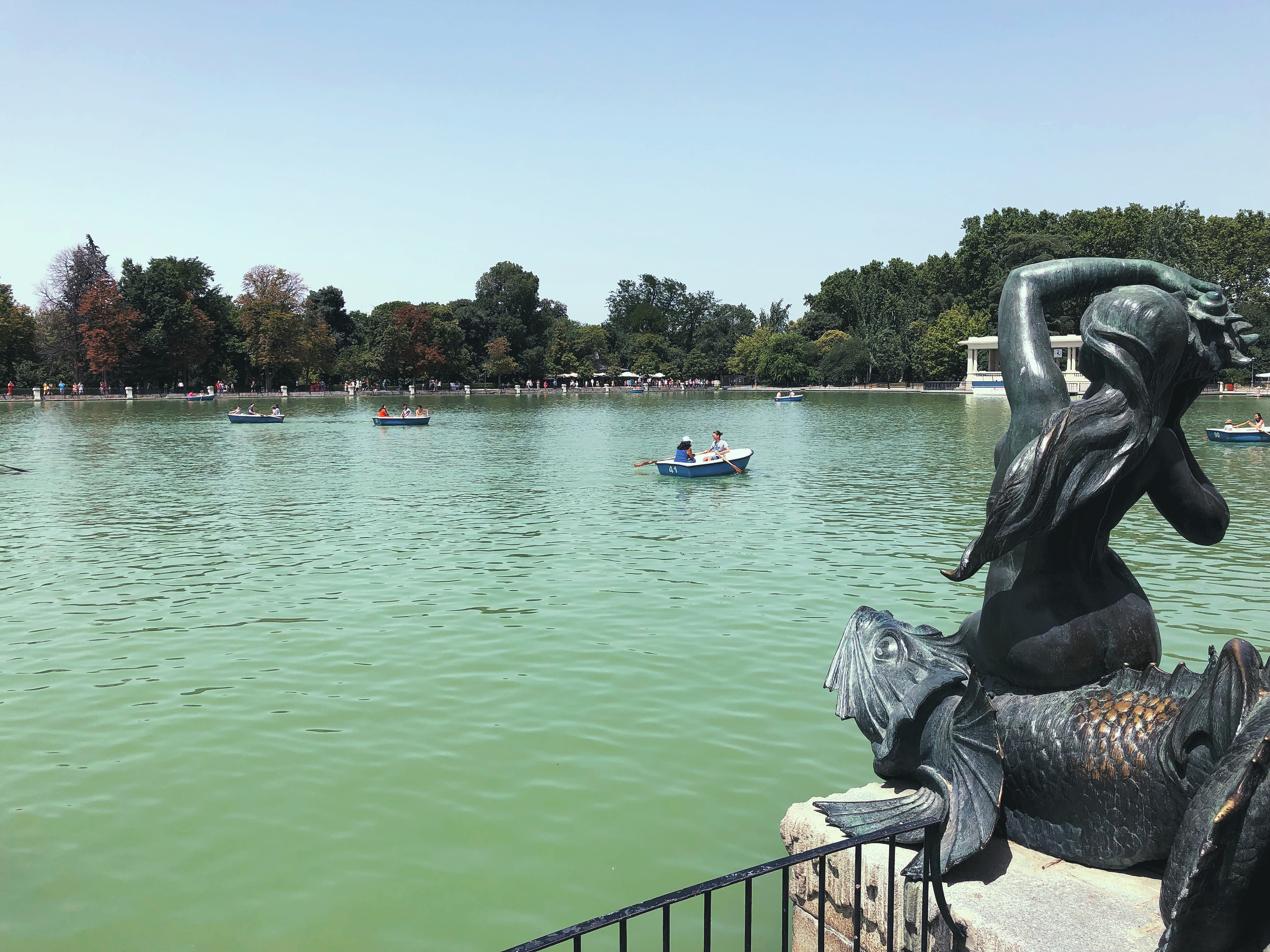 Last day, we celebrate the Paloma Festival at Plaza de Cascorro. I get stomach ache and am no fun, but we have food at a nearby restaurant and then grab sangria and seats in the middle of the square with other locals. Then the stag party arrives and we're desperate to talk to someone who speaks English, but they're off their faces and getting away.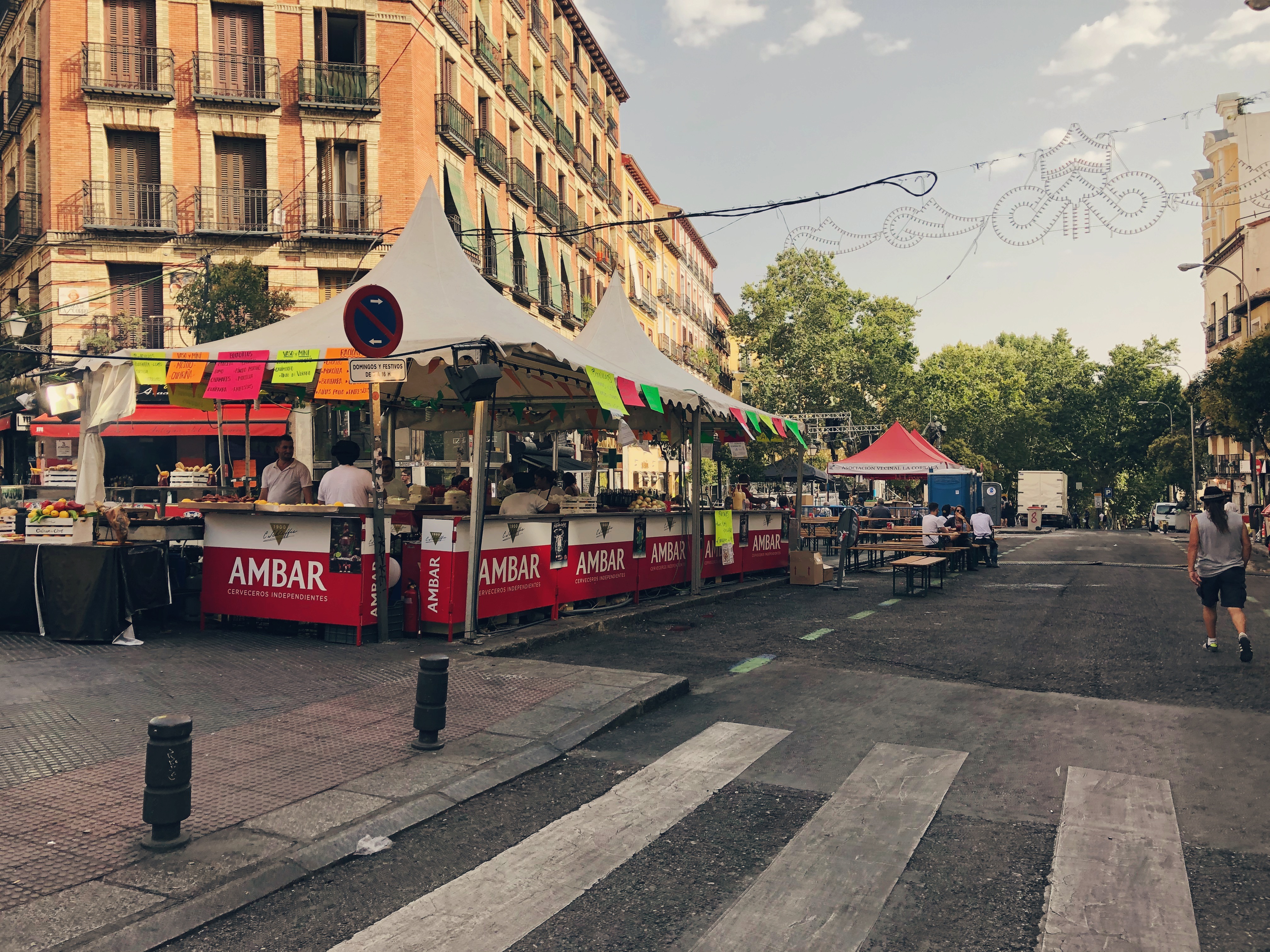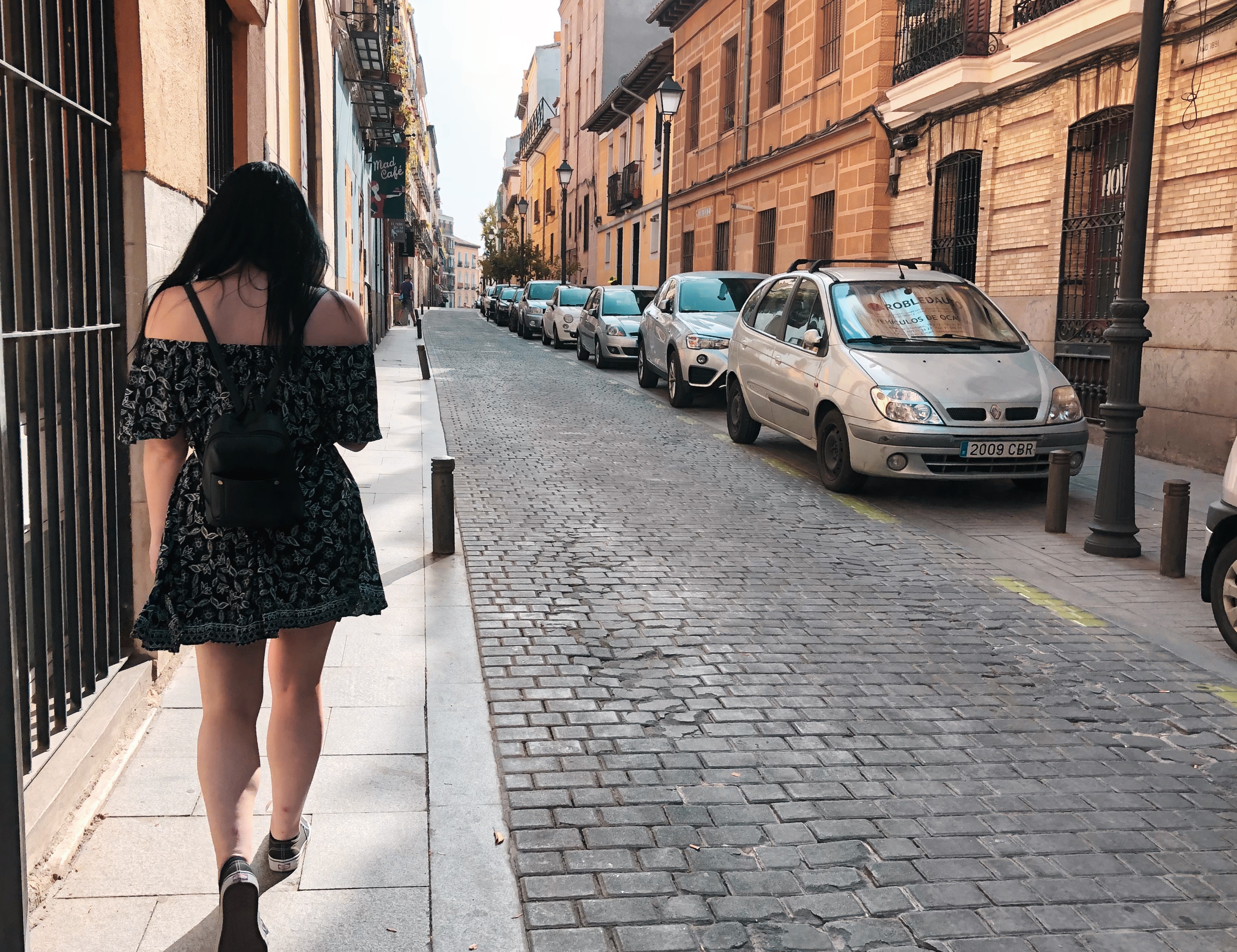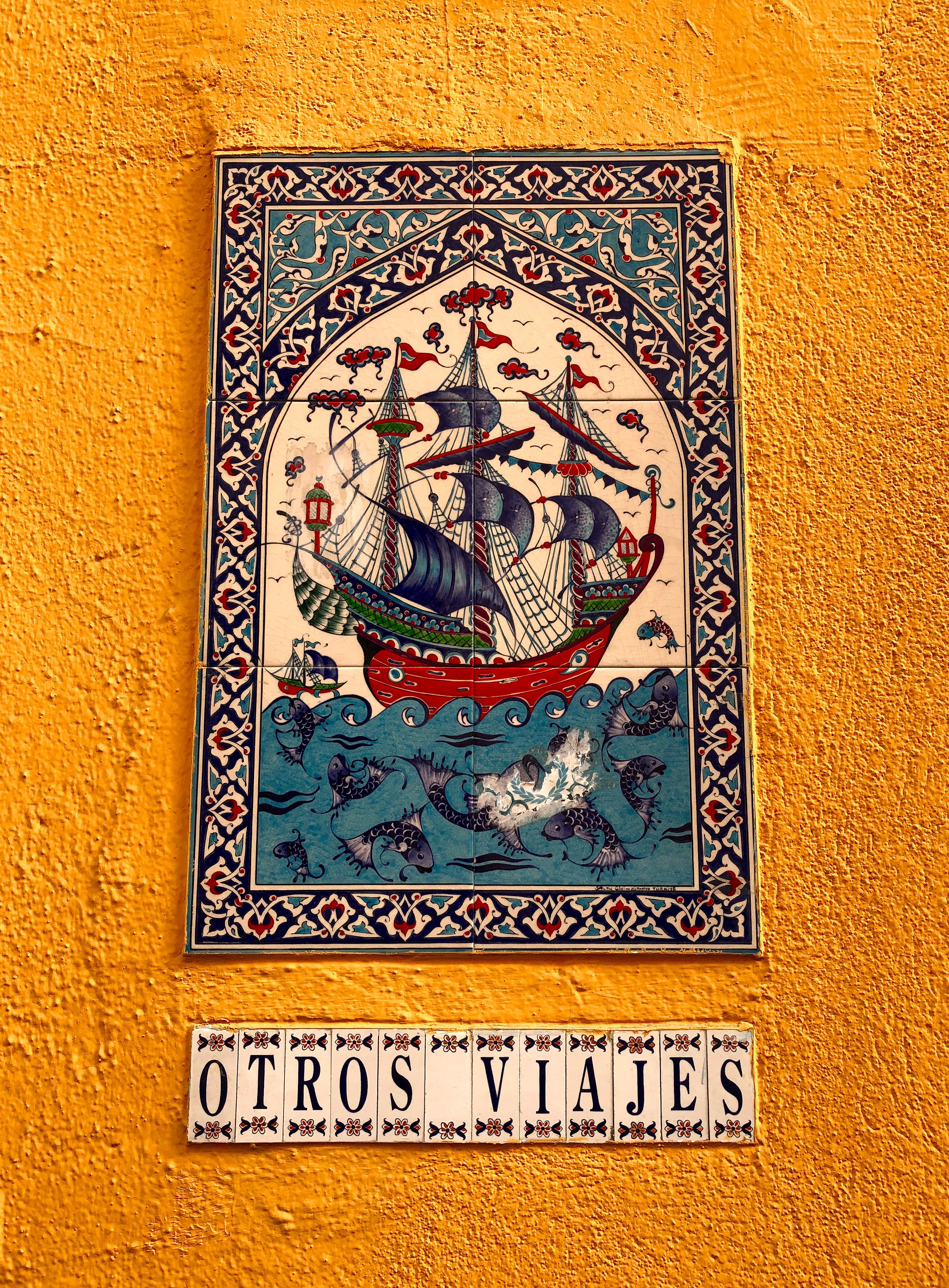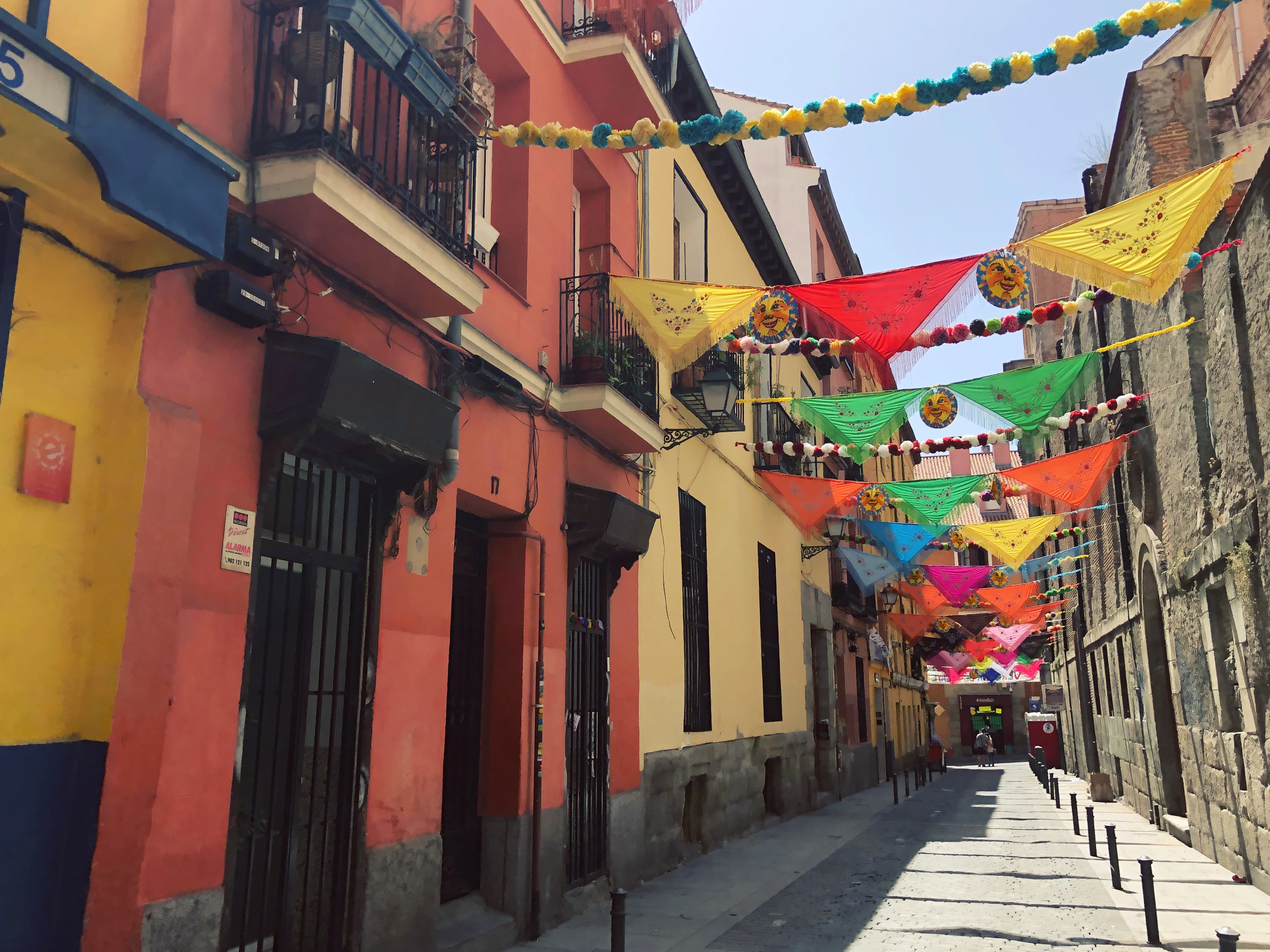 We try to find a pub, but every time we reach our destination, the place has been closed. Eventually we find one where the promo girl is Danish and we talk forever. We head into the bar, get a drink and Khalid joins us and we learn that he is my non-identical hand twin. Eventually we make it to McDonald's, where I am forced to order in Spanish, and I try soft serve with fries for the first time ever. It tastes like waffles, and then I act like a local, because Khalid needs to record a video where he asks out a local for his friends. Sharon and I eventually make it back to the hostel, where we accidentally kiss each other before crawling to bed. Then it's time to get back home to our boring lives.