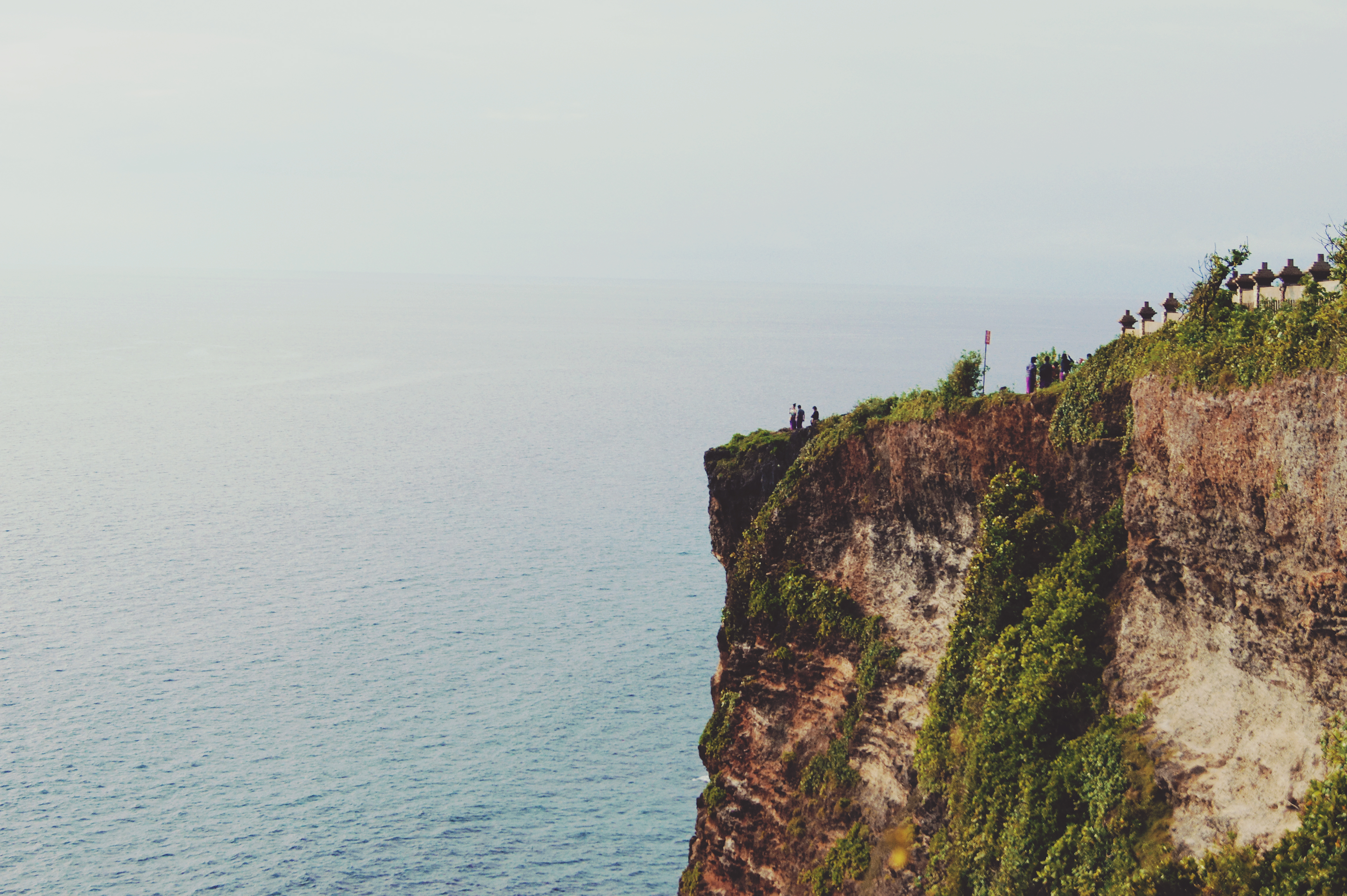 The white blisters on my hips are getting bigger. I am constantly ripping out burnt skin from my scalp. Being back in Kuta for a few days alone, I think I am going to stay indoors and let my skin consume unheard of amounts of aloe vera.
At least that was the plan. Pete and I arrive pretty late at the hostel, Kayun Downtown. I convinced him earlier to stay with me a couple of hours and get food, instead of going straight to the airport like 6 hours before his flight. I am stressing out, but the quesadilla supreme at The Balcony and a honey lemon juice at the bubble tea place that Pete is obsessed with, is making me feel better. We sit down in the TV room at the hostel and I put on 22 Jump Street. A few people join. Halfway through the movie, Pete gets in his taxi to the airport and I am alone again.
It starts to rain heavily, so much that it's pointless to watch a movie. The people in the TV room start talking, but we can't hear each other very well. German Pervert, or Tom as he is actually called, the Canadian guy Kyle I was rooming with at Gili Backpackers, and one of the English guys from last time I was in Kuta are all here. By the time the rain stops, we put on Taken 3 and make commentary about how Liam Neeson's set of skills must involve being able to call from a pay phone without any coins, and how it's actually the bagel that he brought over to his ex-wife that's been taken by the cop who eats it at the crime scene. We have beer and find out that the TV can play karaoke, so Sophie from England asks reception for karaoke CD's and brings back Katy Perry, Aviicii and Deep House. Confused, we put on Katy Perry. It's just a normal CD. So we sit there, basically just listening to Katy Perry, singing along every now and then. While the rest try to get me to go to Skygarden, I am just dying to get a shower and some sleep.
The next day, I get up to cross the street and buy a yoghurt for breakfast. I eat quietly in the TV room when Sophie appears and asks me if I want to go to one of the temples I was talking about yesterday. We end up planning on going to Uluwatu to see the sunset, when the travel guide from the hostel interferes and tries to get us to come on a day trip to see two beaches and then the temple. Tom tells us about a party that happens at a nearby bar, Single Fin, every Sunday. Canadian guy, Kyle, wants to join too. So a group of us sets out to get some lunch at Fat Chows and then ask a taxi driver if he can match the (expensive) day trip we have been offered at Kayun.
At two o'clock, Sophie, Tom, Kyle and I get in a taxi that we have for the rest of the day for 400.000 IDR. First, we go to Padang Padang beach. It's small, neat, and very crowded. I worry about my sunburn, but luckily I am not in too much pain. We stay there an hour, then we head off to the temple.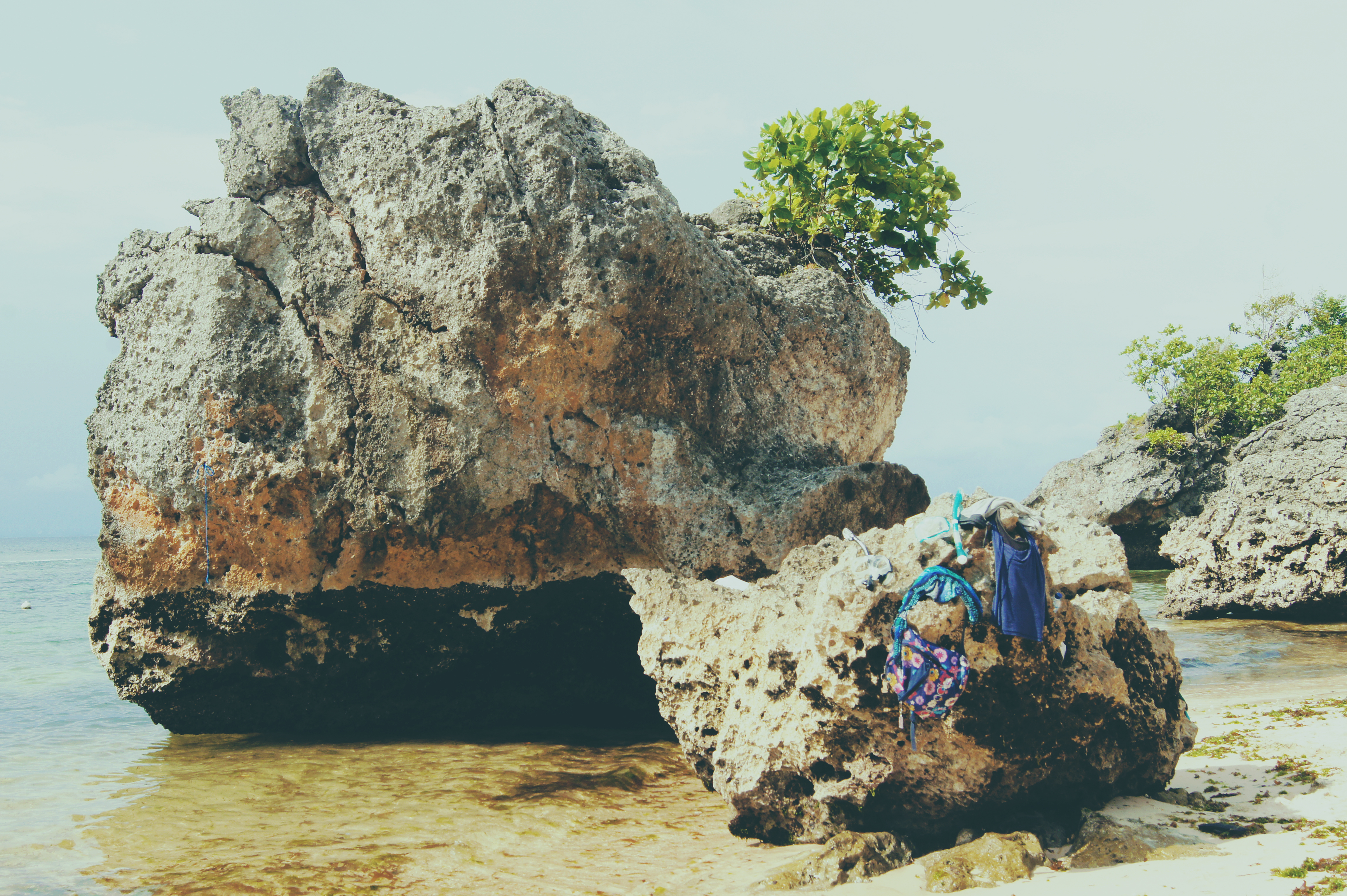 Besides the view from the cliff full of aggressive monkeys, the temple is nothing special. We go to Single Fin and get slightly drunk and chat with some Aussie girls and enjoy the sunset. Then at 7-ish, we go back.
On our way back to Kuta, Sophie and I are feeling drunk while Kyle aka. DJ Tough puts on some music for us to fist pump and sing along to. It's pretty hilarious for us, but the guys are probably hating us so much right now.
The next day, Sophie and I go to the beach. Despite my sunburn. We listen to music on her speaker, chat to local surfing instructors and check out ridiculously pale women on the beach. Then we go for lunch and meet Sam for England on the way, who's looking for a hostel. Obviously we lead him to Kayun Downtown. We hang out in their pool, I go pack my stuff and then we head to the beach for sunset with Kyle,Sam and a Swiss girl called Sophie. The local guys from the surf school the others have been at all day are super nice, and one has Popeye tattooed on his belly, his navel being Popeye's butthole. He lets me put my finger in there. I go for dinner with Sam as I realise the dynamic of our group just isn't working because of one certain person. Even though you can hardly call me a solo traveler, it's a very important lesson that these past days have taught me: just because you're alone, doesn't mean you have to hang out with people you don't like.
I watch a movie and Skype friends, then I go to bed; I'm getting up at 4 AM tomorrow.