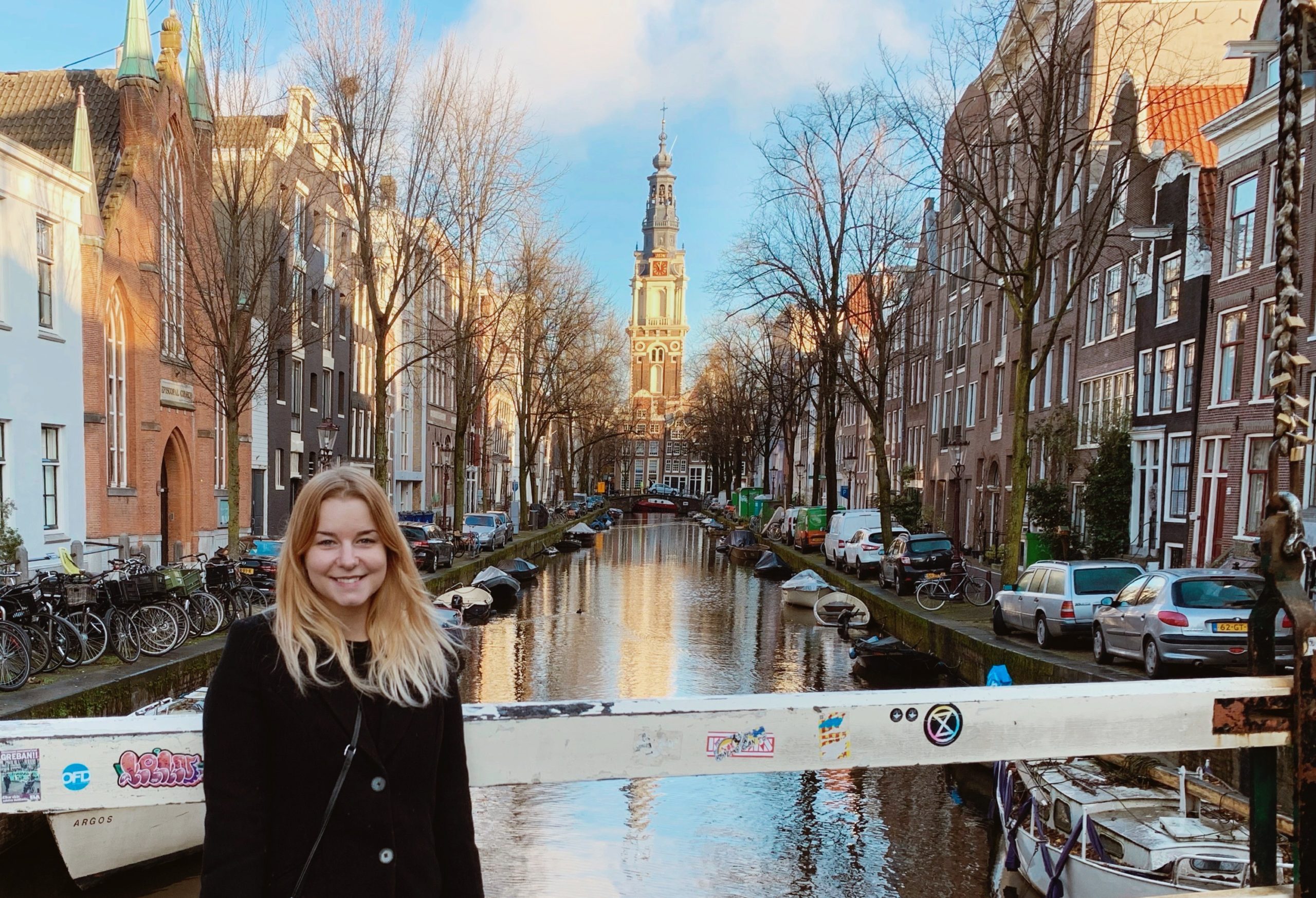 Amsterdam, The Netherlands: I am closing the decade by doing something I never thought I had the guts to do: travelling by myself. I wouldn't have had it any other way.
Once upon a time not long ago, a friend and I arranged to meet in Amsterdam, a place where I've only spent a couple of hours 5 years ago. We booked the flights, paid for the hostel and soon we were counting down the days to our reunion. But this fairy tale didn't have a happy ending: one day I received a message from said friend explaining that they never wanted to talk to me again, and then I was blocked.
At first, I was pissed off that I was left with a week's vacation that had basically been paid for, since I obviously did not want to go anymore. As a chronically nervous person, the idea of spending an entire week in a strange place by myself seemed kinda… anxiety-inducing. Anyway, I forced myself to go. Never would I have gone if I didn't feel like I had to, because I am a cheap ass that don't want to waste money, and because I felt like I owed it to myself. After all, I've been yearning for new places and people all year. Here's my first experience in travelling solo.
I arrive in Amsterdam in the early afternoon, nervous, excited, proud. By now, I've cried a few times for all those reasons. In my dorm at St. Christopher's, I meet Andrea (Italy) and Dan (England). We talk for a while, grab a beer at the hostel bar, Belushi's, and then I meet up with a Pink Palace Pal from season '13: Cooper!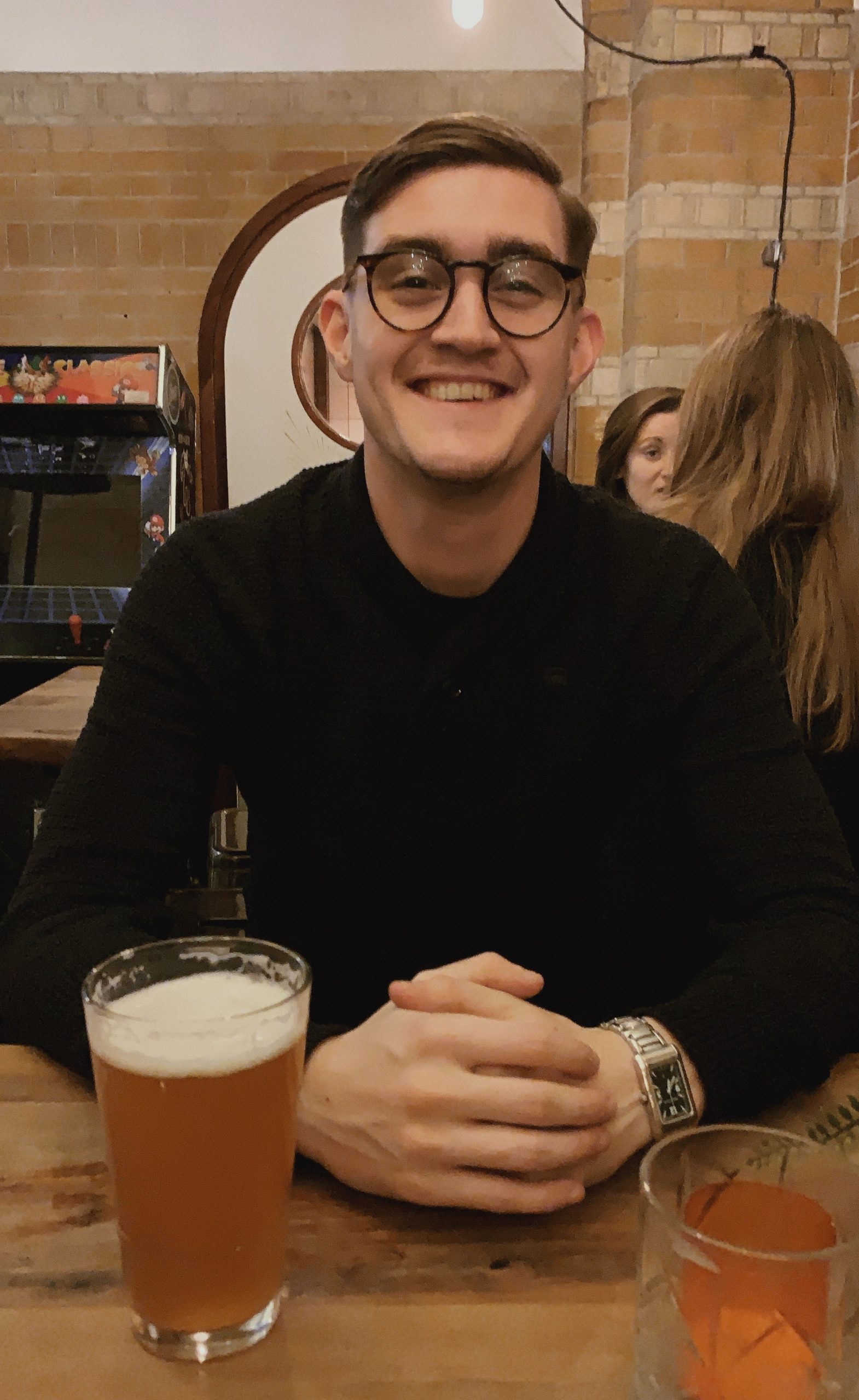 We have a few beers at his local barber shop, Cut Throat, and eat some chicken and waffles while catching up and talking about the good ol' times. After our blood alcohol levels have been raised sufficiently, we head out and I get a mini tour of the surrounding area, including the Red Light District, before heading back to the dorm.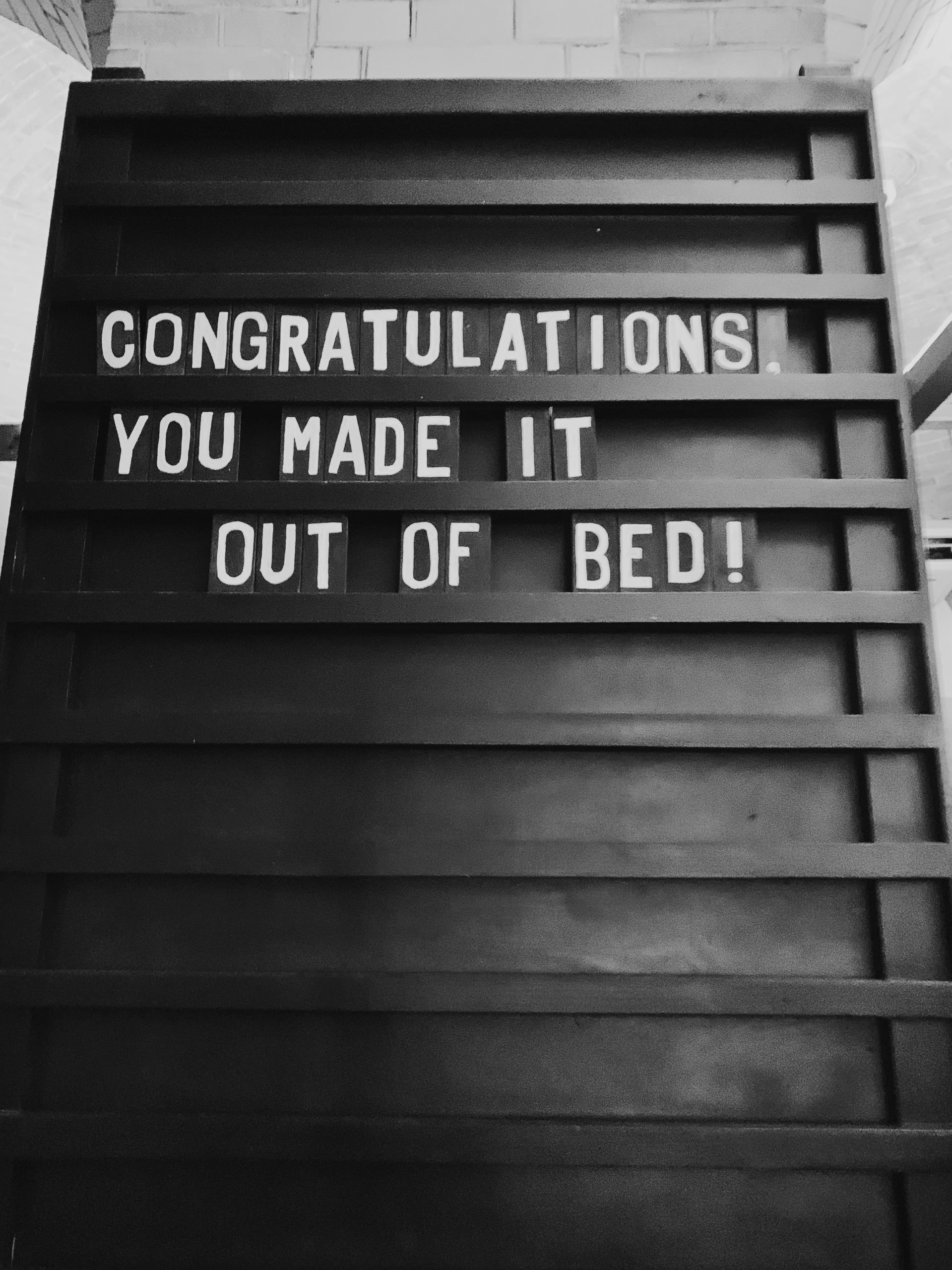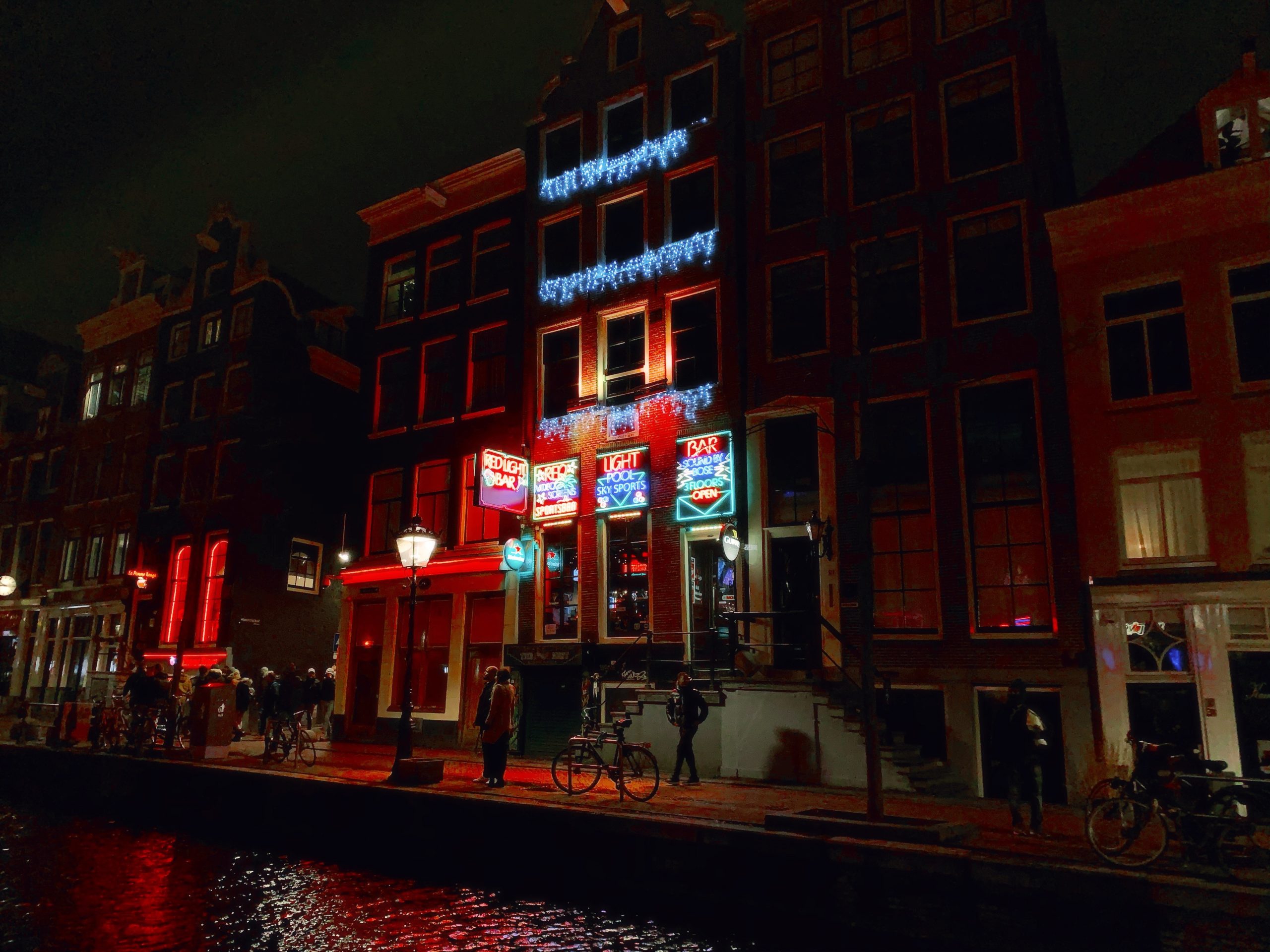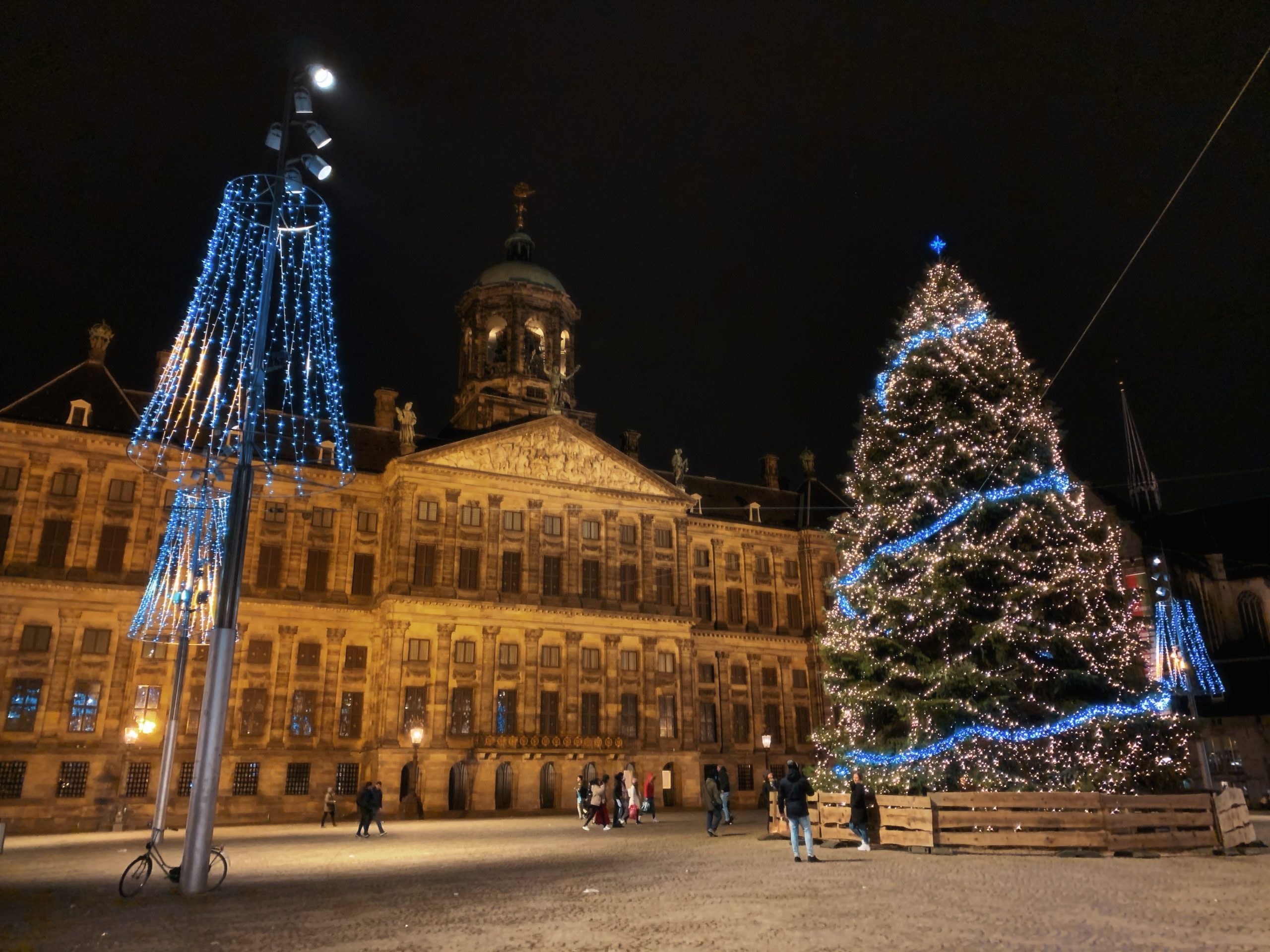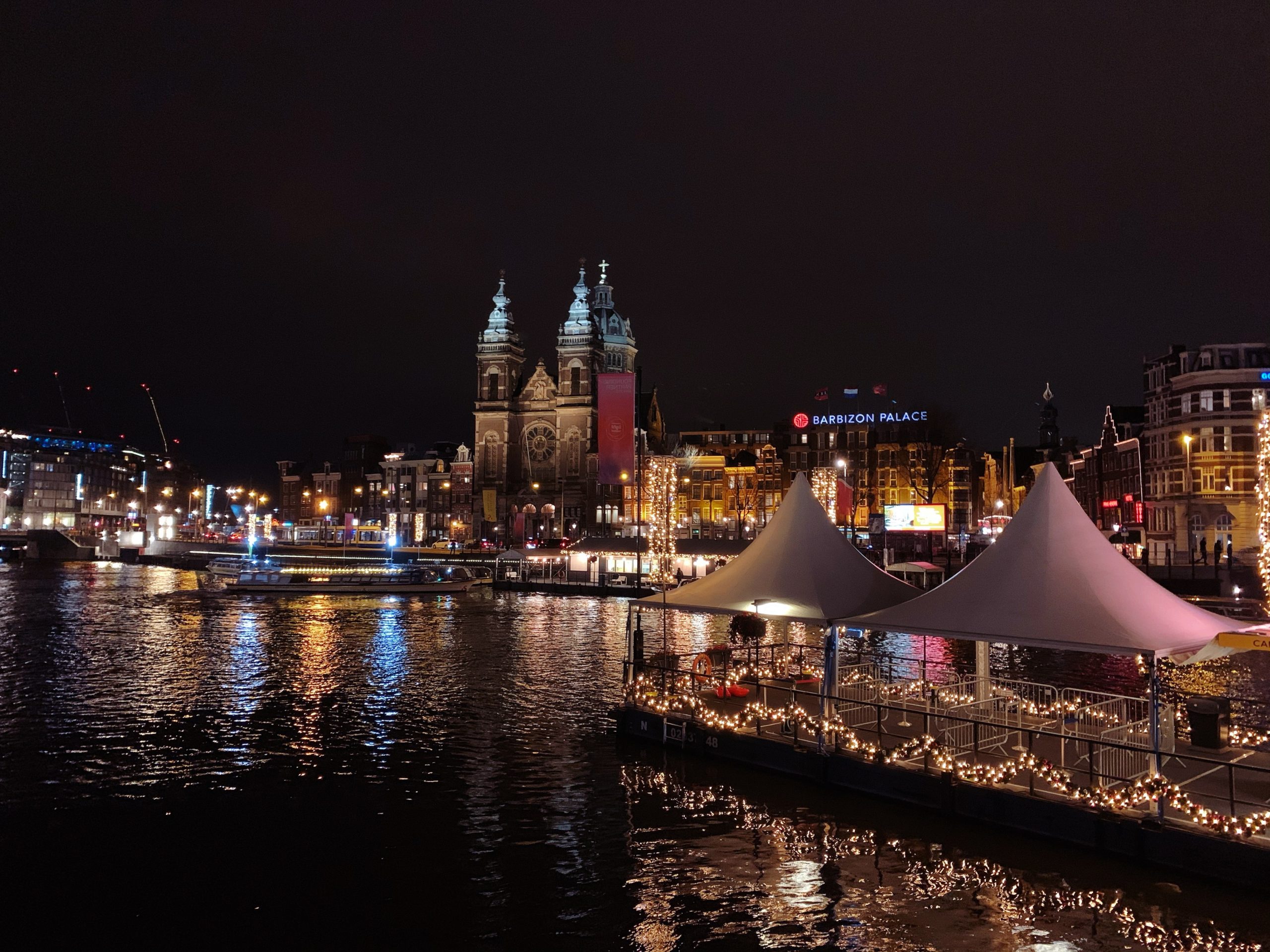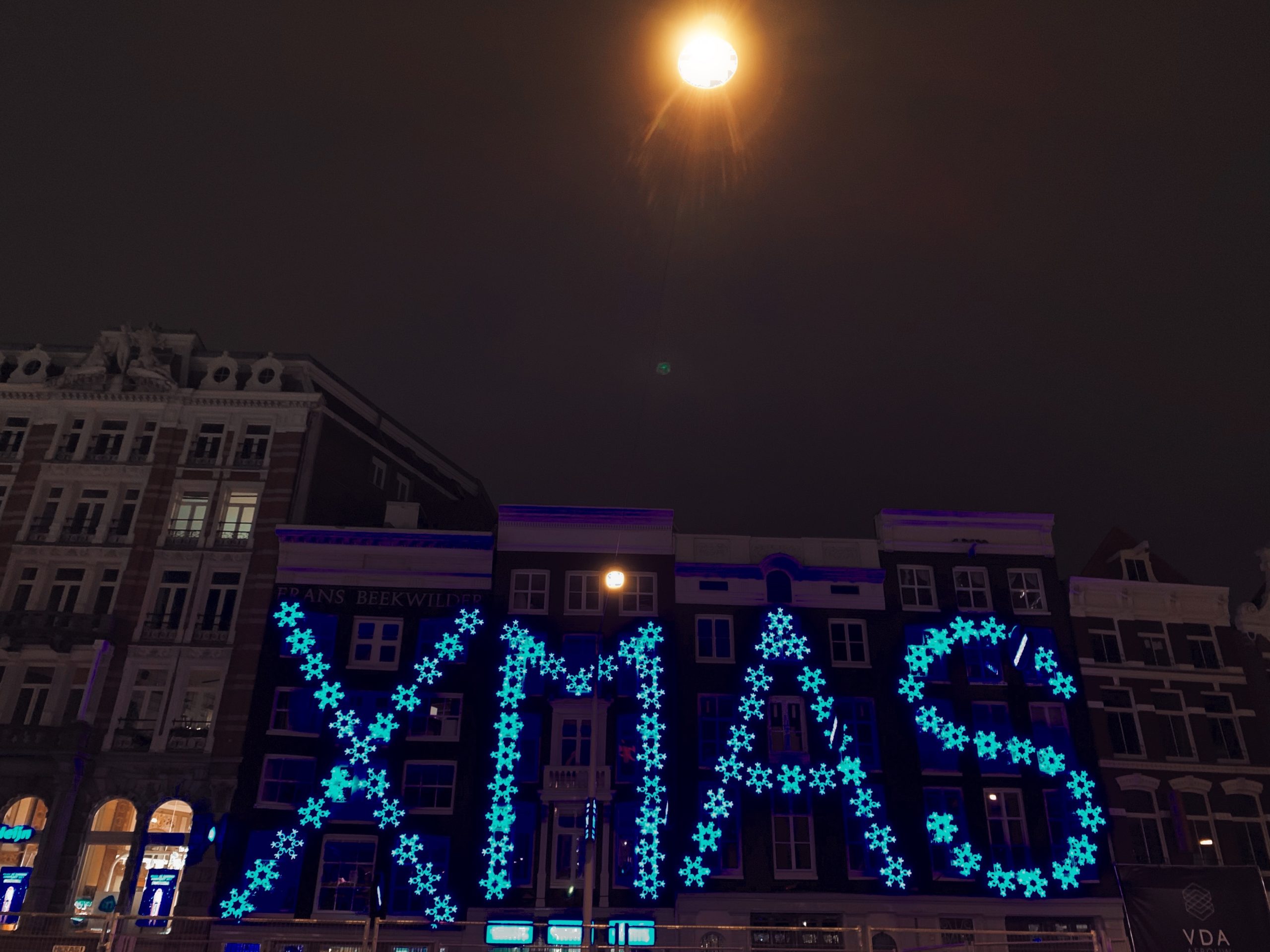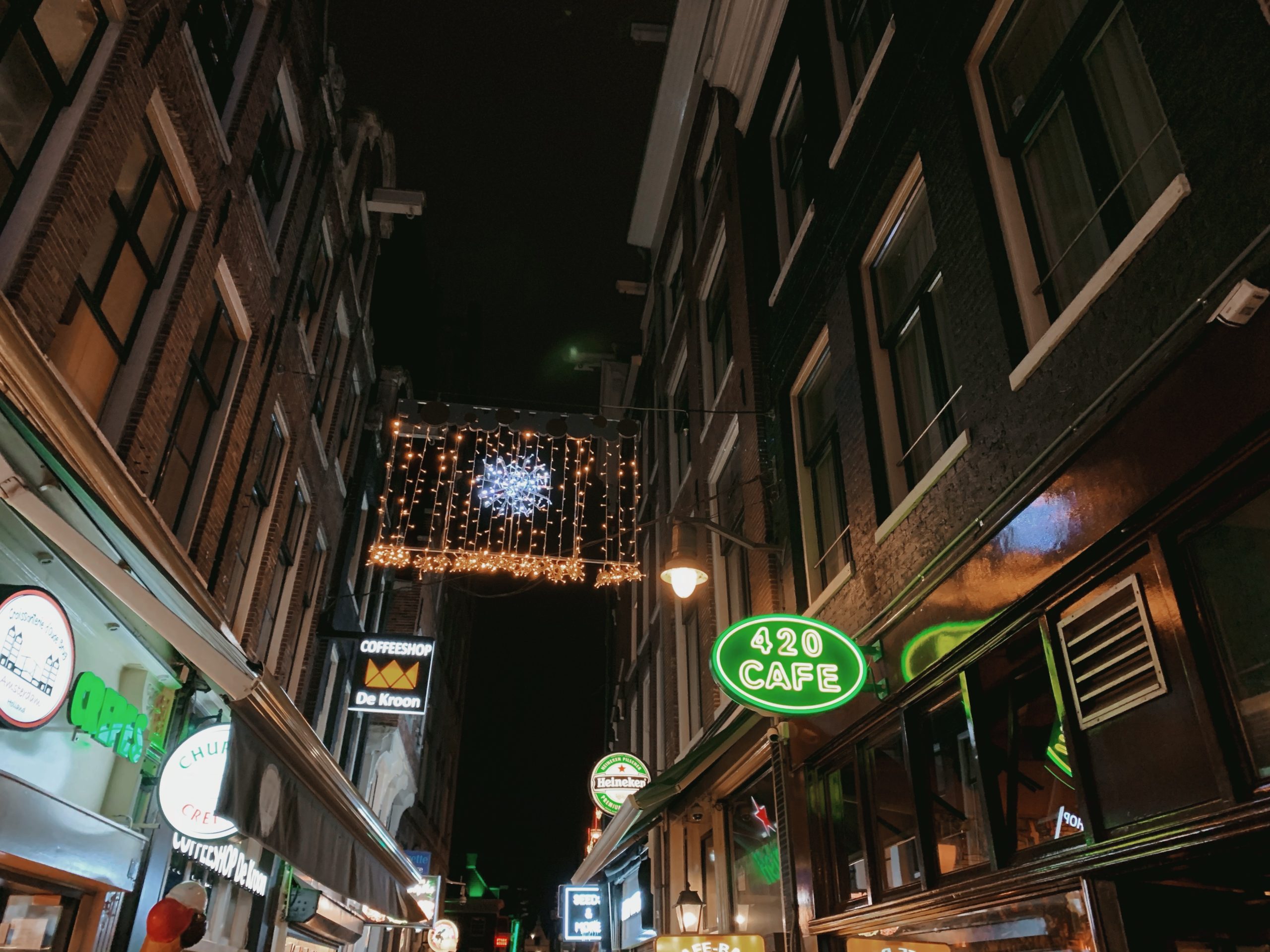 The next morning, I grab breakfast at the hostel, which is apparently free because I asked nicely about it at check-in. I'm a bit nervous and hesitant about heading out for the day and leaving the comfort of the hostel – which isn't all that comforting with its lack of common room and kitchen. I walk around Oude Kerk and encounter a few sex workers standing on display in windows lit up in red. Not what I'd expect to see at 10 AM by a church, but OK.
First stop is the Anne Frank house. Perhaps not the most uplifting of visits, but it's a fascinating experience, nonetheless. My eyes well up as I enter the secret annex by the bookcase-door. Everyone's completely silent while walking through the Frank family's hiding place, and then my sister calls me, right there in Anne Franks bedroom.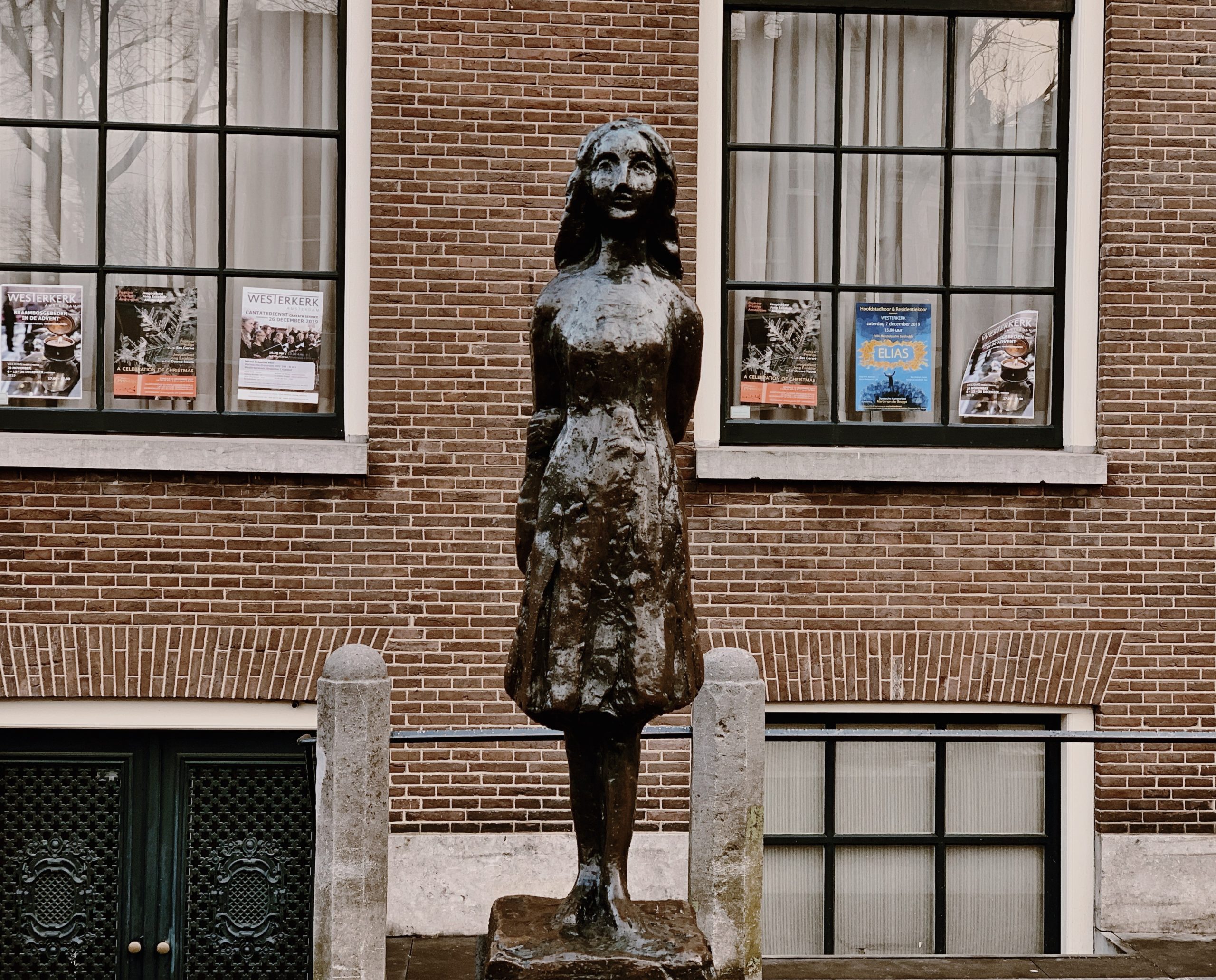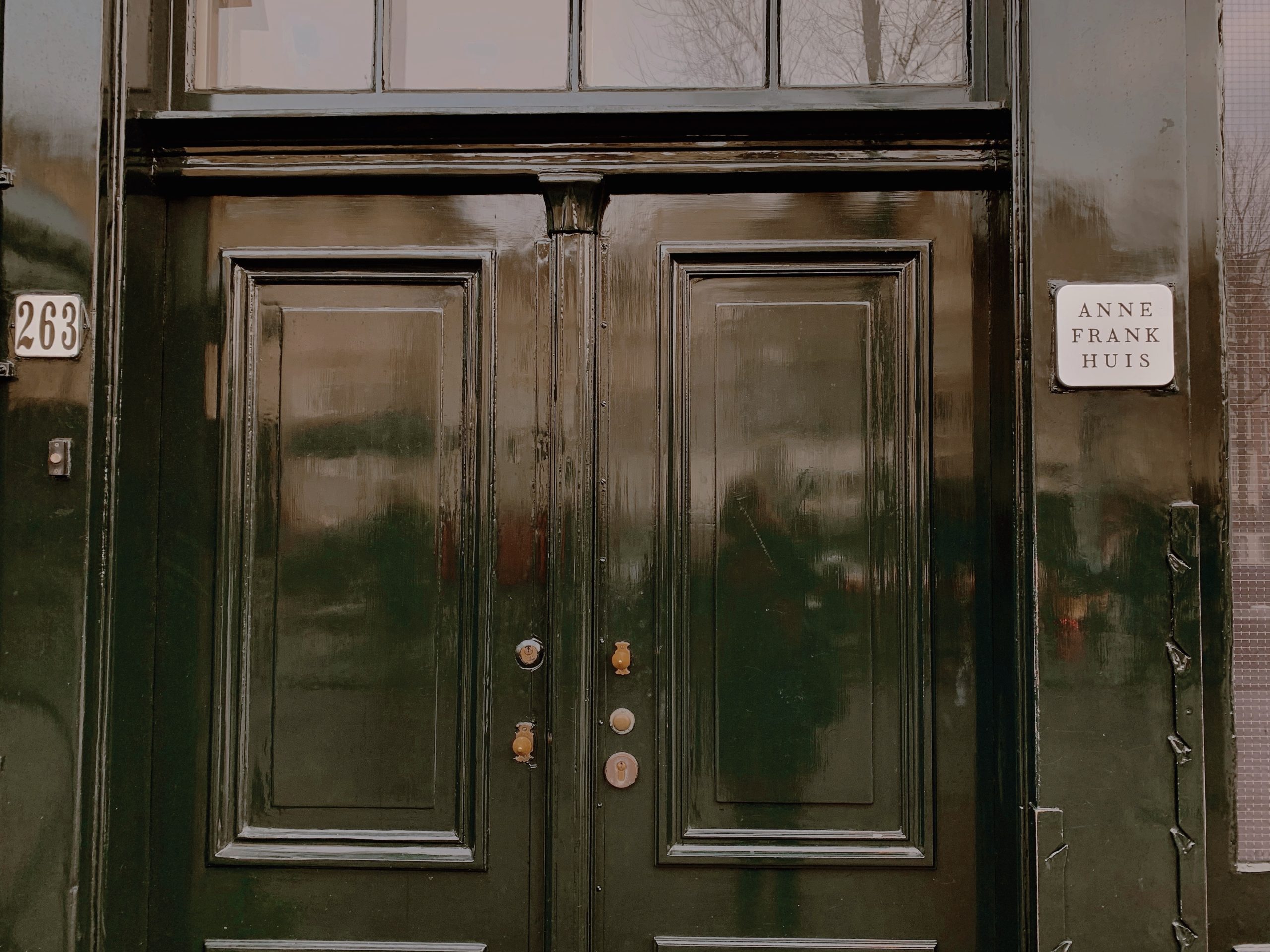 I call her back while heading out for lunch. Pluk is a cute café with an aesthetic that speaks to me (unicorn cupcakes!), so I take a seat and have my first ever meal alone in public. And it isn't all that bad.
Afterwards I head to the Museum quarter, where I sit on a bench and watch birds fight over fries for like 45 minutes. Then it's time for 4 floors of Van Gogh, and that's where I realise that I don't really like Van Gogh. Some lessons in life will cost you €19.
Looking at self-portraits of an amateurish quality for an hour will tire out most people, so back to my bunk bed I go to lie down and soothe my old aching back. By now I've grown tired of my own company, so once I've recovered, I ask my roommate Andrea to take me to a coffee shop, and off to Greenhouse Effect we go to buy a pre-rolled Greenhouse Special that we smoke at Hill Street Blues, paired with a beer.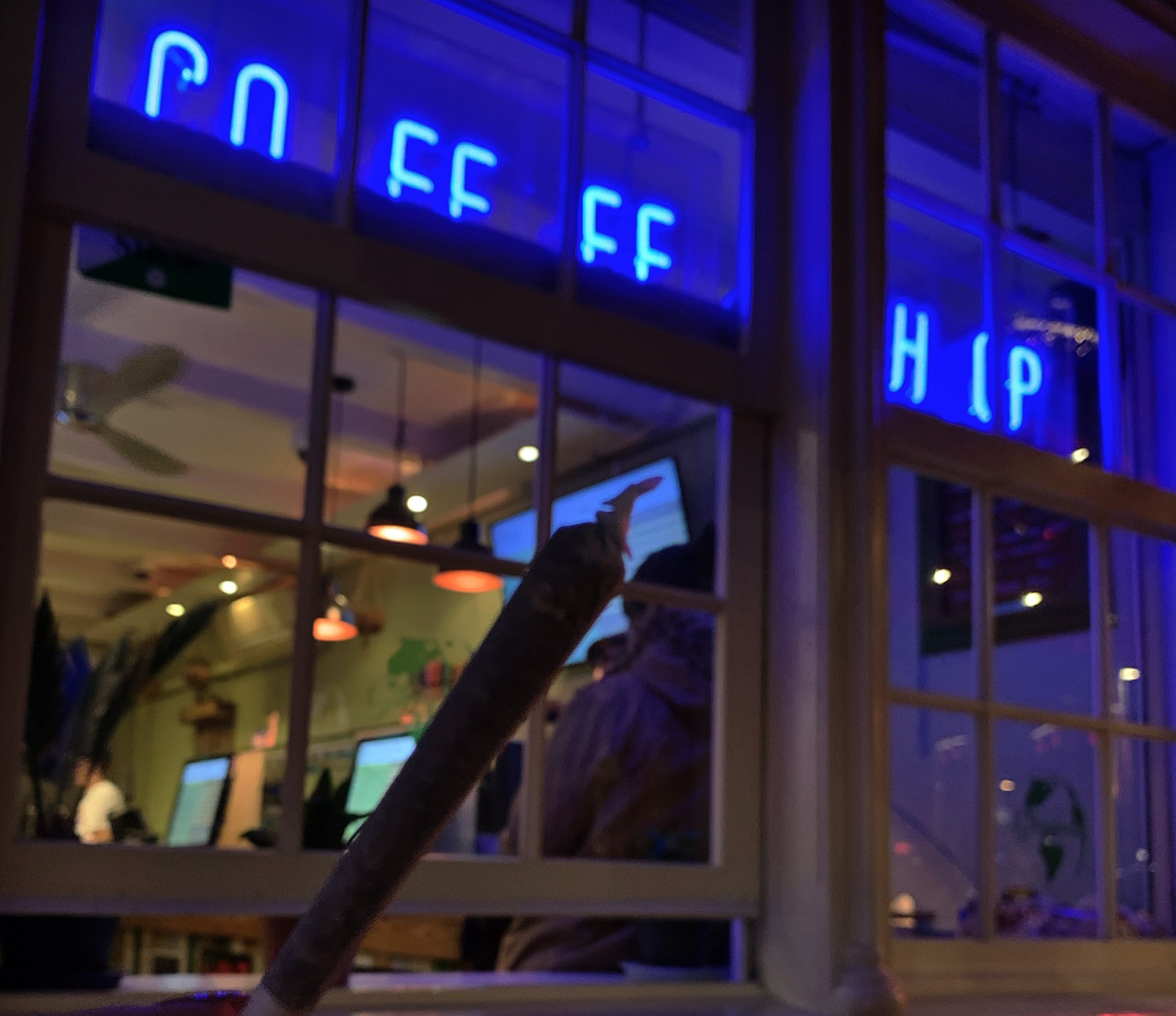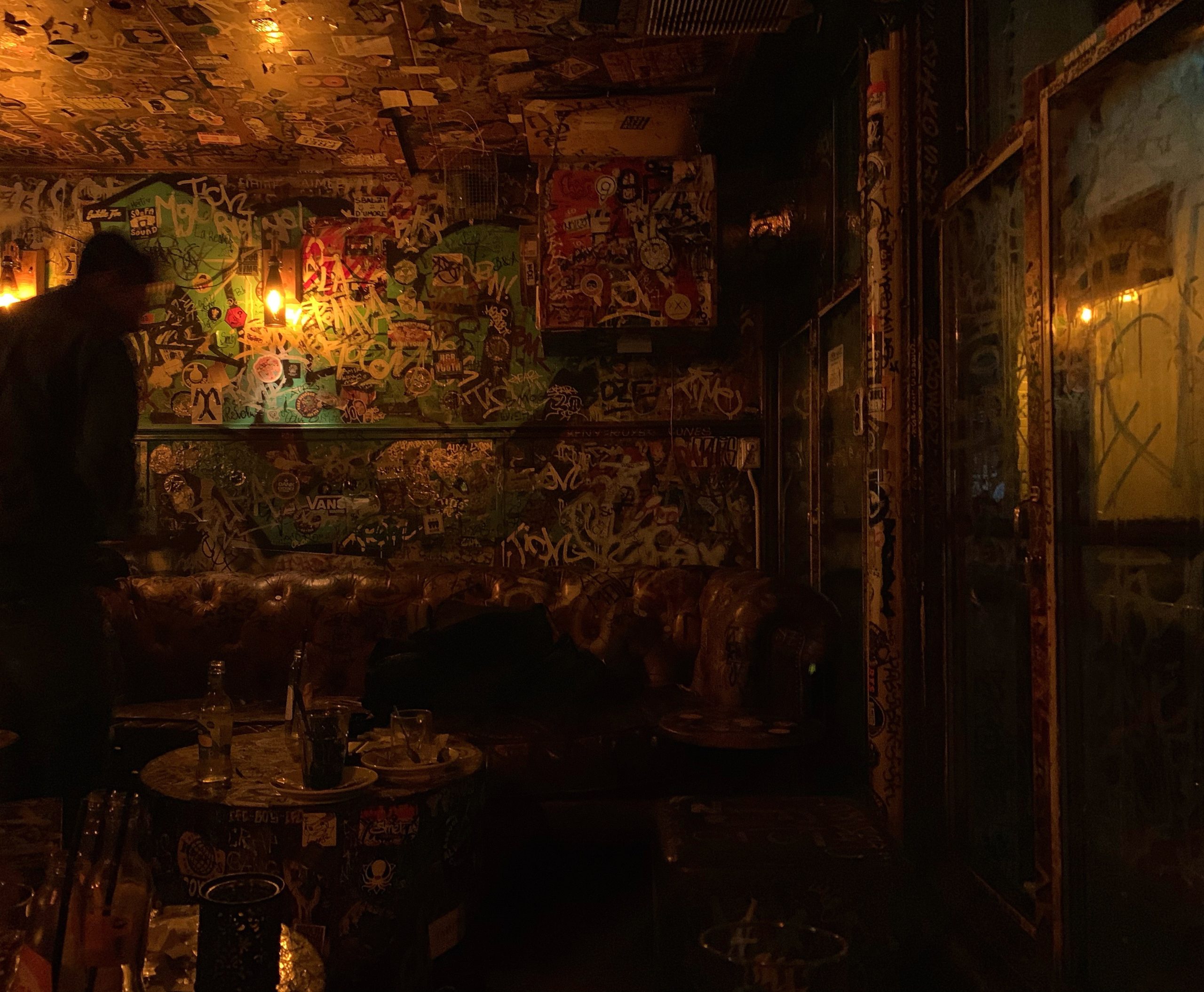 As dinner time approaches, we head back to the hostel, where I have dinner by myself. That's a whole other experience than my solo lunching, though, and I feel so awkward, that I re-read the Wikipedia page on Anne Frank once again, just to avoid the feeling of people's eyes on me. I go back to the room and learn that Andrea reads tarots. He puts down several beautiful cards – the moon, the stars, the world, and so on – and tells me that I'm currently looking for a path in life, which I will eventually stumble onto. Oh, and apparently the cards say I'll be an awesome mom.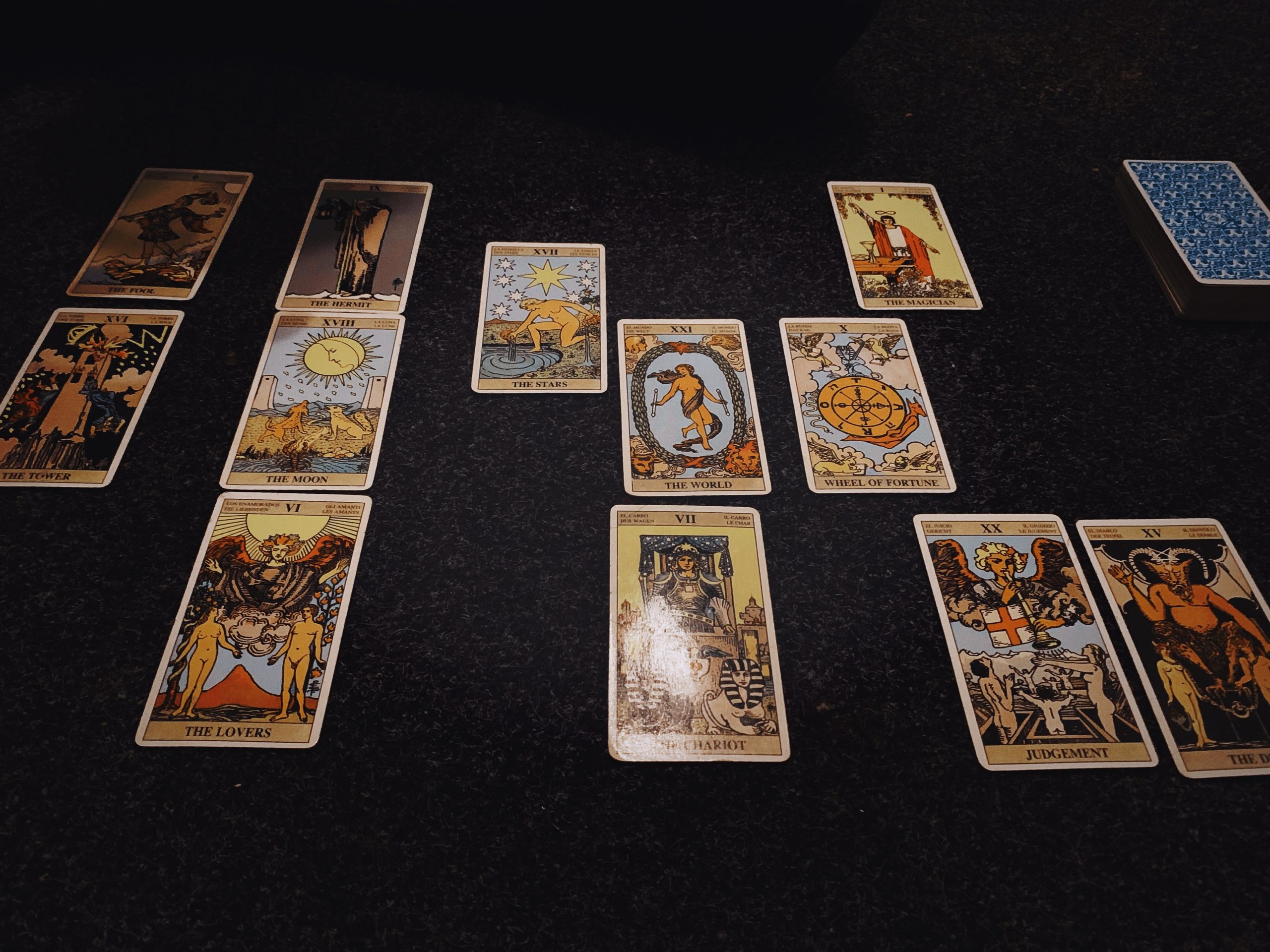 The next morning, I get up for a walking tour in hopes of meeting other travellers to hang out with for the week. Dan's the only one awake in the room, and I ask him if he'd like to join. He would, but he's lost the key to his locker, which contains all his stuff, most importantly his jacket. He decides to brave the cold and join the walking tour in a T-shirt. I give him my scarf to wrap around him as a shawl, and he does not complain a single time during the 2.5 hours of walking through central Amsterdam, learning about the history, geography and architecture of The Netherlands. The group is very small and uninteresting, though. We have a short break at a bar that has a fireplace and mulled wine, which helps a little as well. I learn that Dan and I share the same birthday, except that he's just a baby at 21, and is abroad for the first time in his life after booking this trip with his now ex-girlfriend, who obviously decided not to come. I guess we have a lot in common, him and I!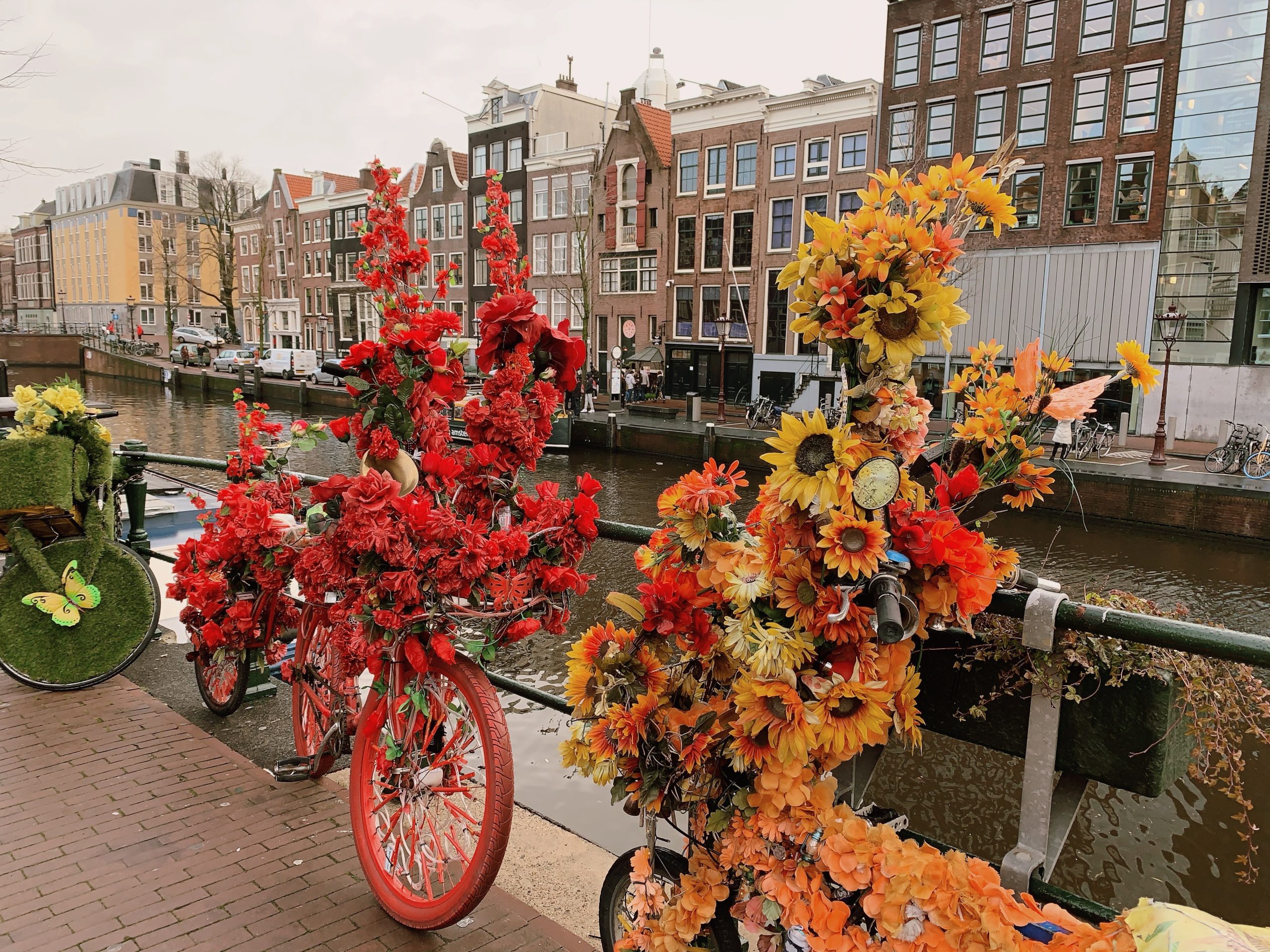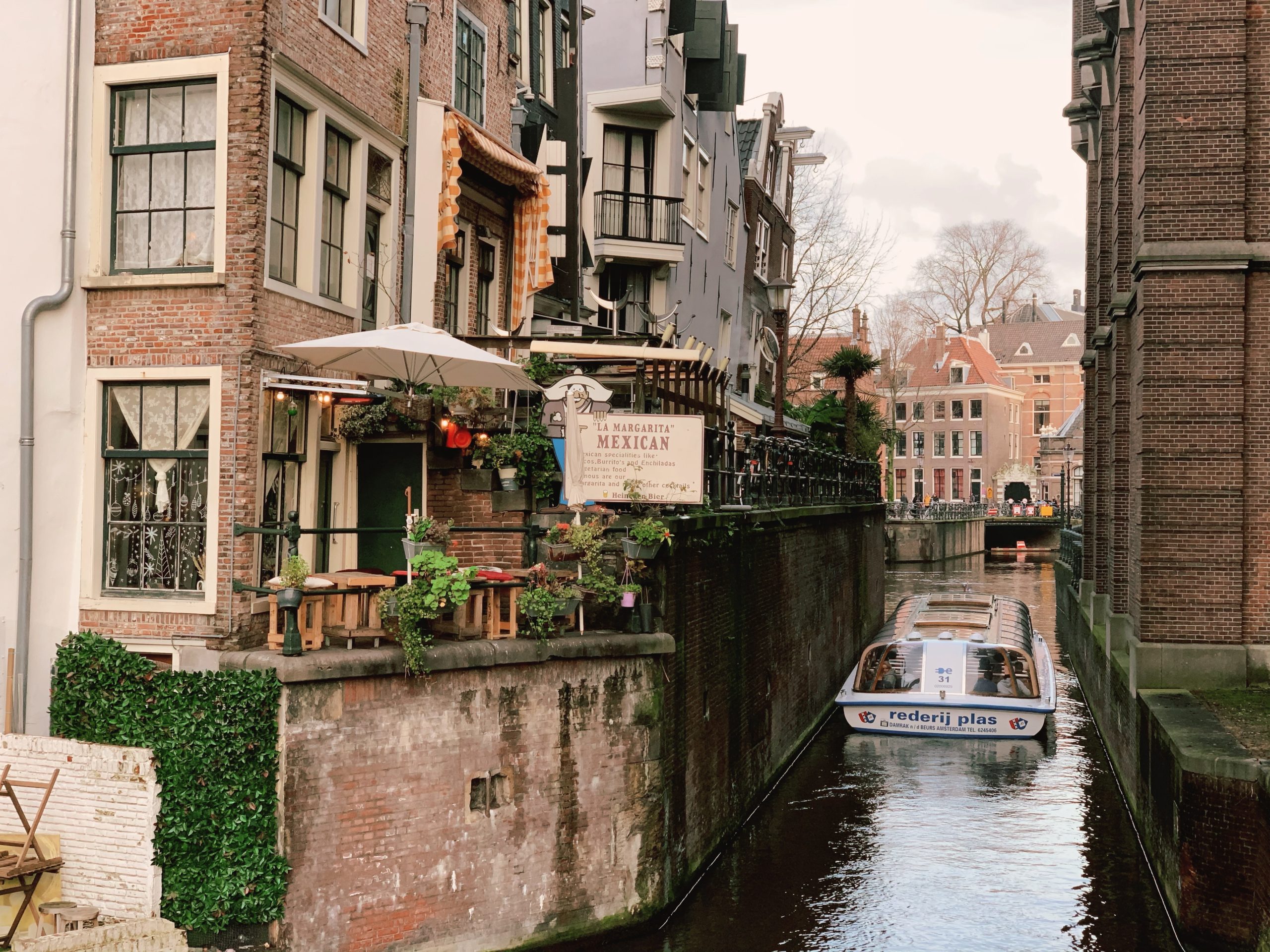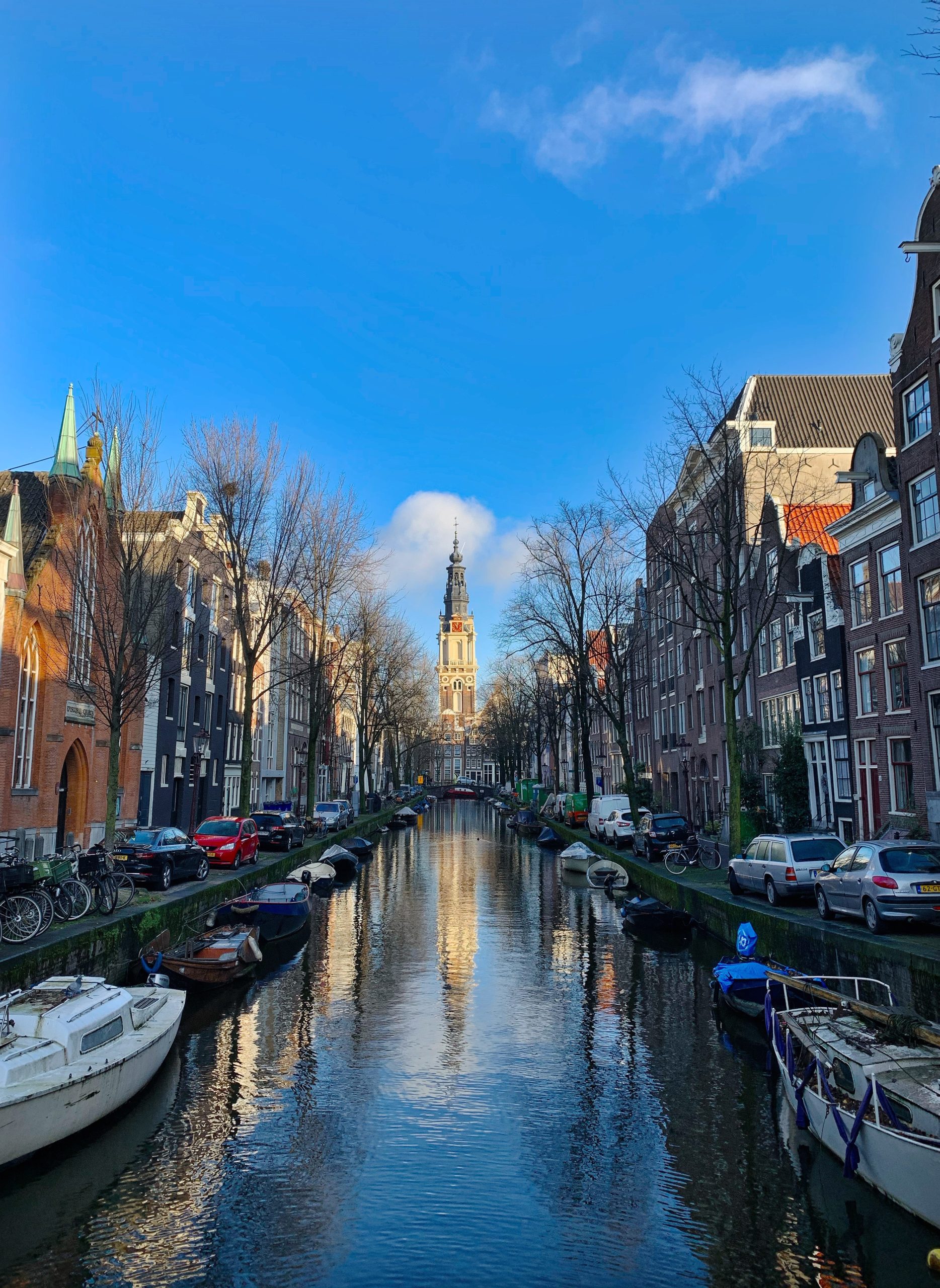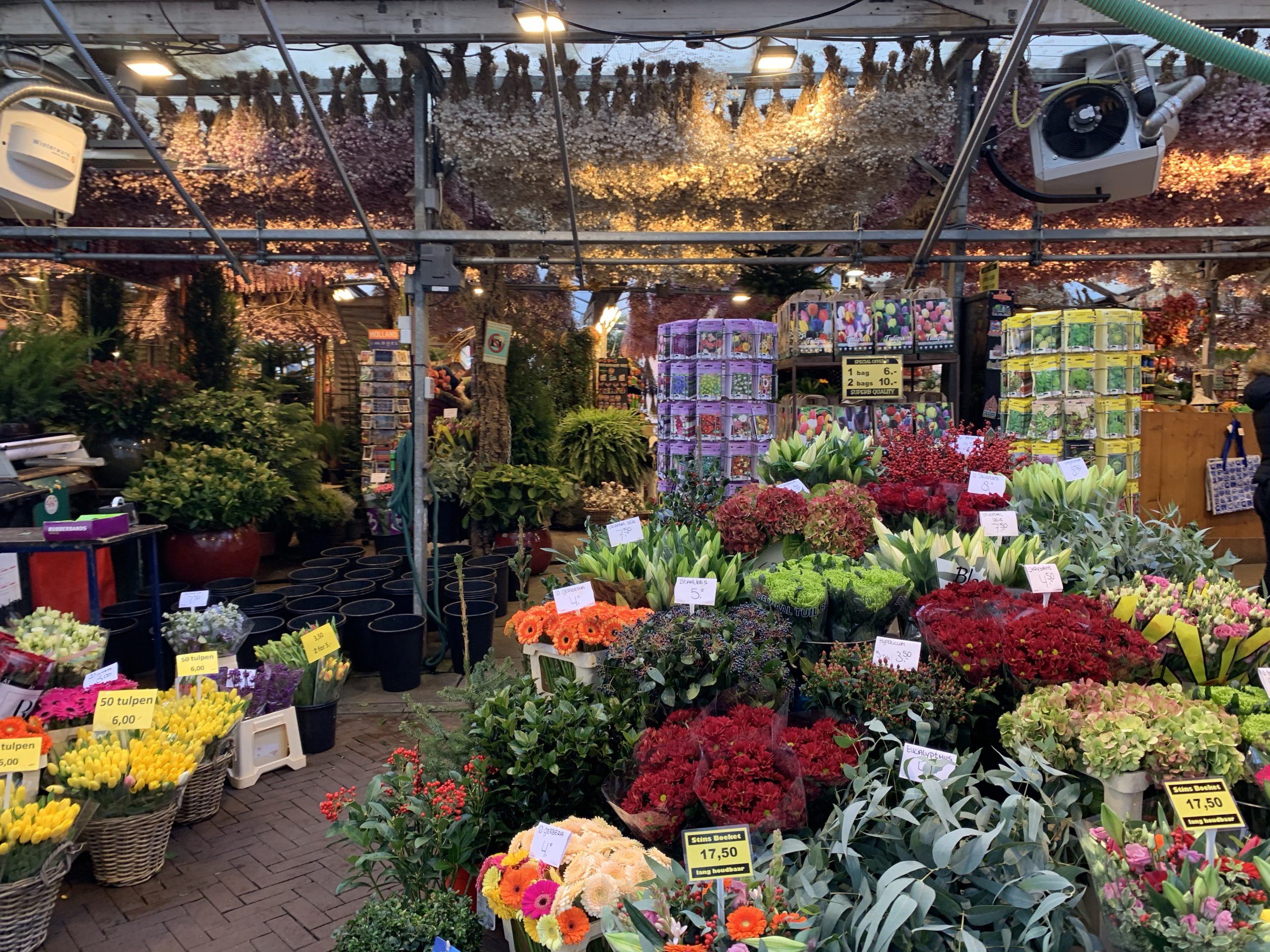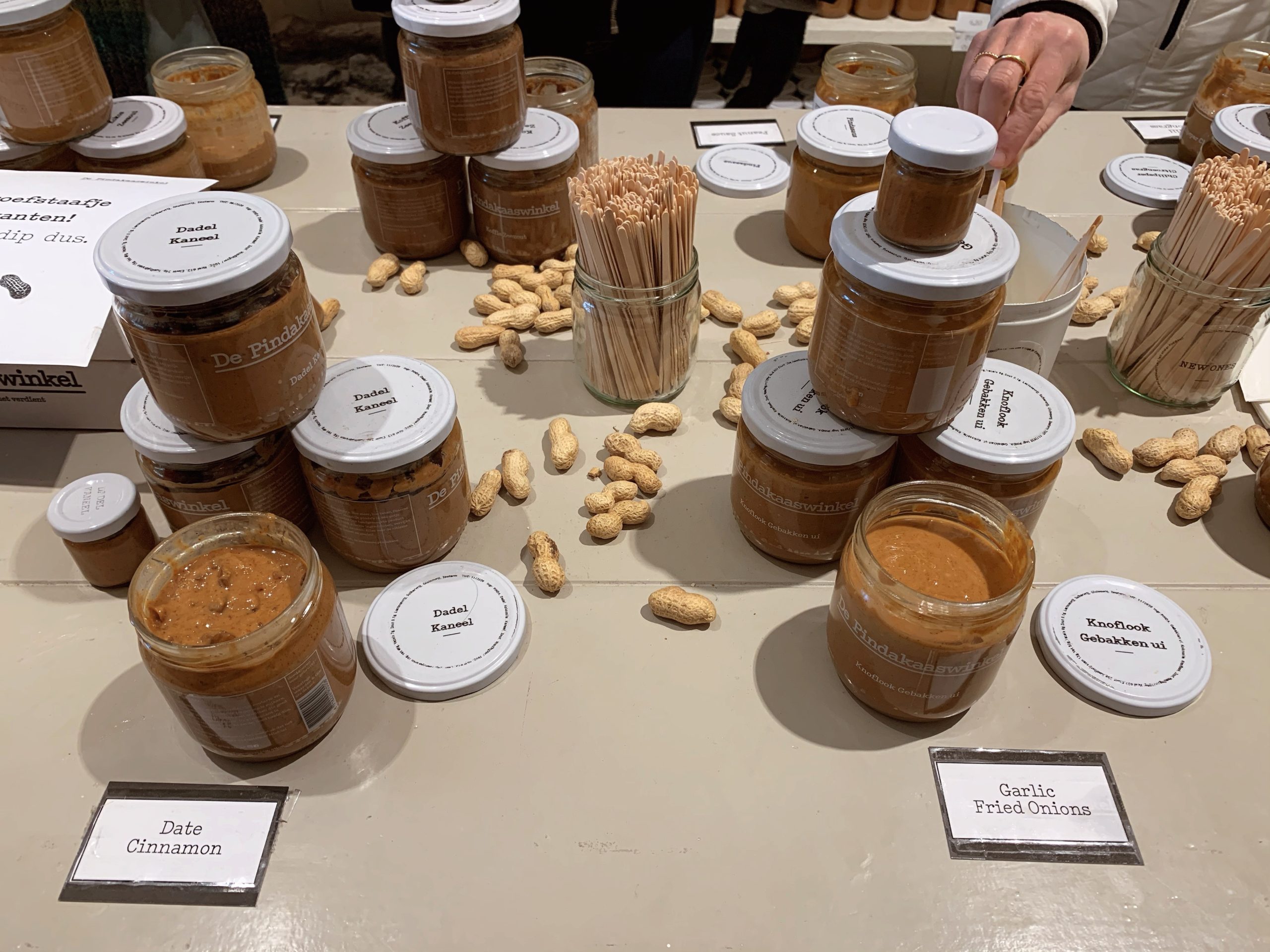 After the tour, we get back to St. Christopher's where Andrea is still in bed. We drag him out and go to his favorite coffee shop, The Rookies, and smoke some Amnesia Haze. We have a big laugh over silly things, such as me trying to convince young Dan that the reason there are more pigs than people in Denmark, is because we by law are required to have at least one pet pig per person, and we do national draws for whose pigs will be slaughtered for bacon. I nearly get away with it too, which makes us all laugh till we feel a six-pack coming on. I have a craving for potatoes, as one does when you're Northern, so we go to the chip shop Manneken Pis, where I have patatje oorlog (also called war fries) – that's fries in a cone with peanut sauce, mayonnaise and diced onion. It tastes weird or good, depending on the bite.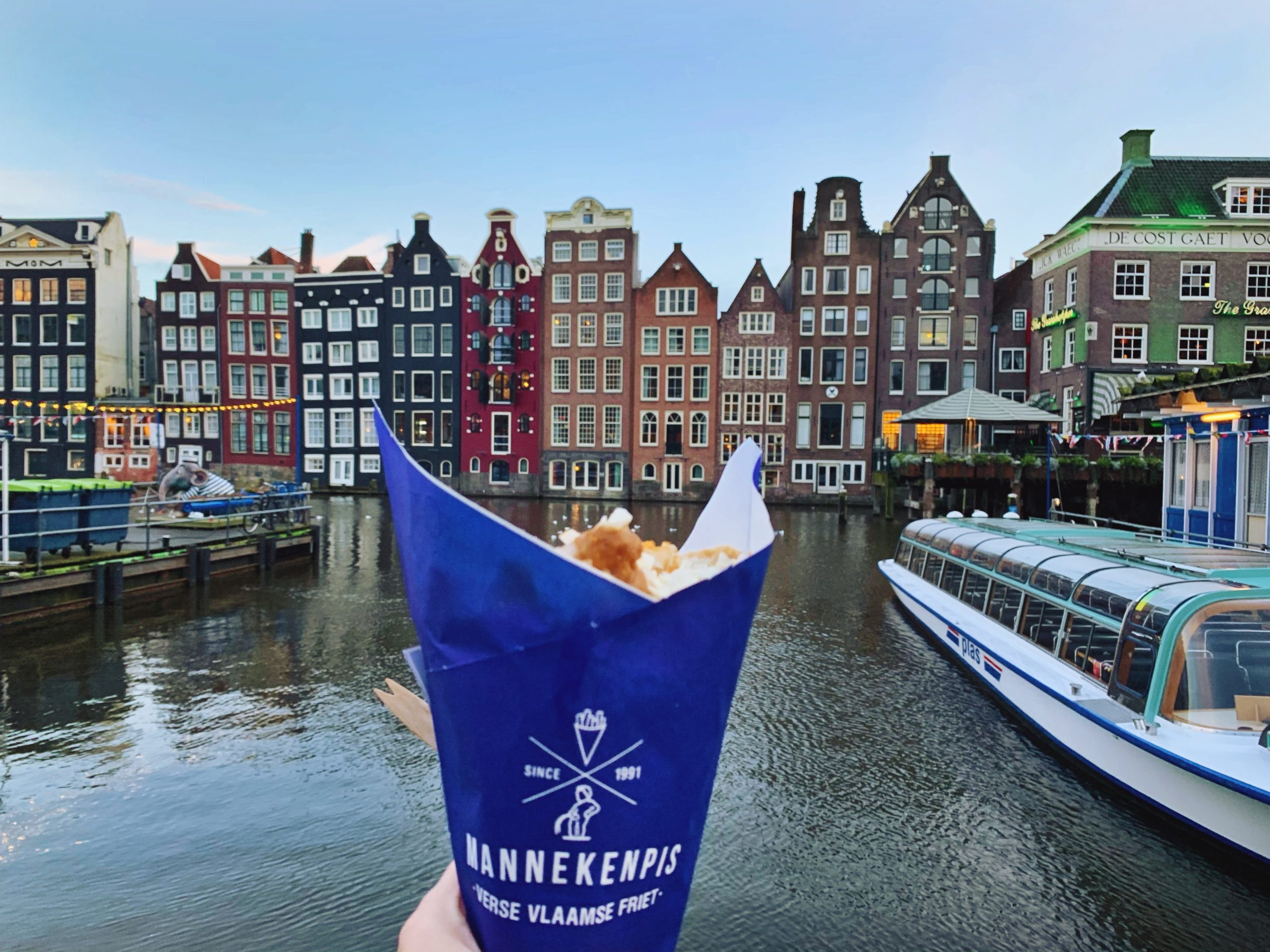 In the meantime, an Australian girl with a filthy mouth has checked into dorm #7: Mikaela. We all grab a few drinks at the bar and get to know each other – and by know each other, I mean we talk about golden showers and hairy legs. Mikaela eventually ditches us for a guy she meets while out for a smoke, so we head out for a walk without her. I take Dan to see the Red Light District at night, then I basically inhale a waffle with whipped cream and berries before going back to Hill Street Blues for a smoke and a Vegan Unicorn beer. I mean, how could I resist? Mikaela and her new side kick Corey join us for a little while, but head back to bed soon after.
On Friday the 13th, everyone in the room is sleeping in but me. I have another lonely breakfast and a smoke. Ready to head out for the day, I ask Dan if he wants to come out, and he instantly jumps at the chance. We walk around for a bit, then head to the Sex museum Venustempel, which is basically a huge porn collection. There's something about seeing portraits from the 1900s that seems fake as soon as you see a boob. It's not as interesting as it seemed in theory, mainly because we're so exposed to sex and nudity as it is – but in HD, not painted on a dinner plate.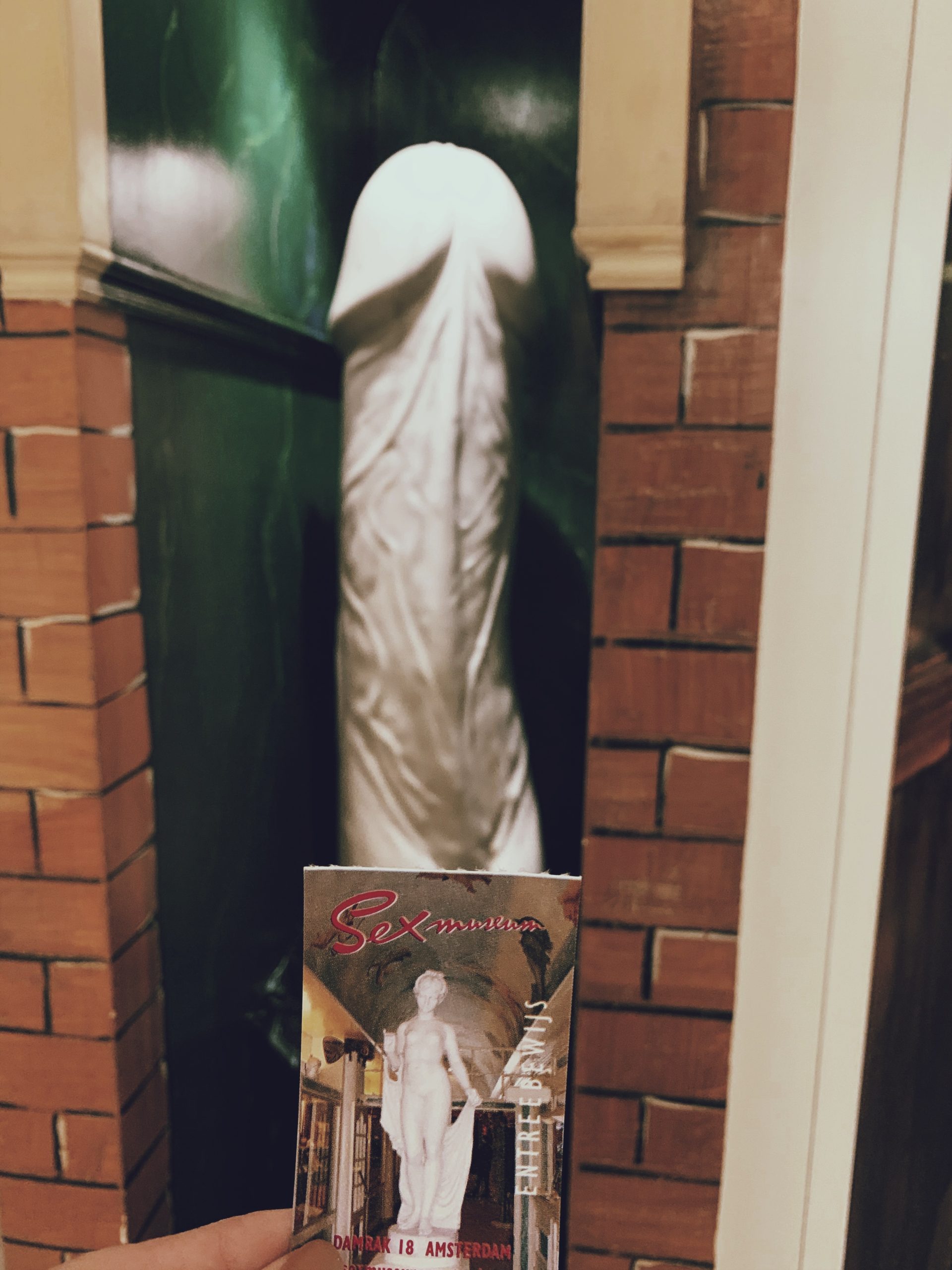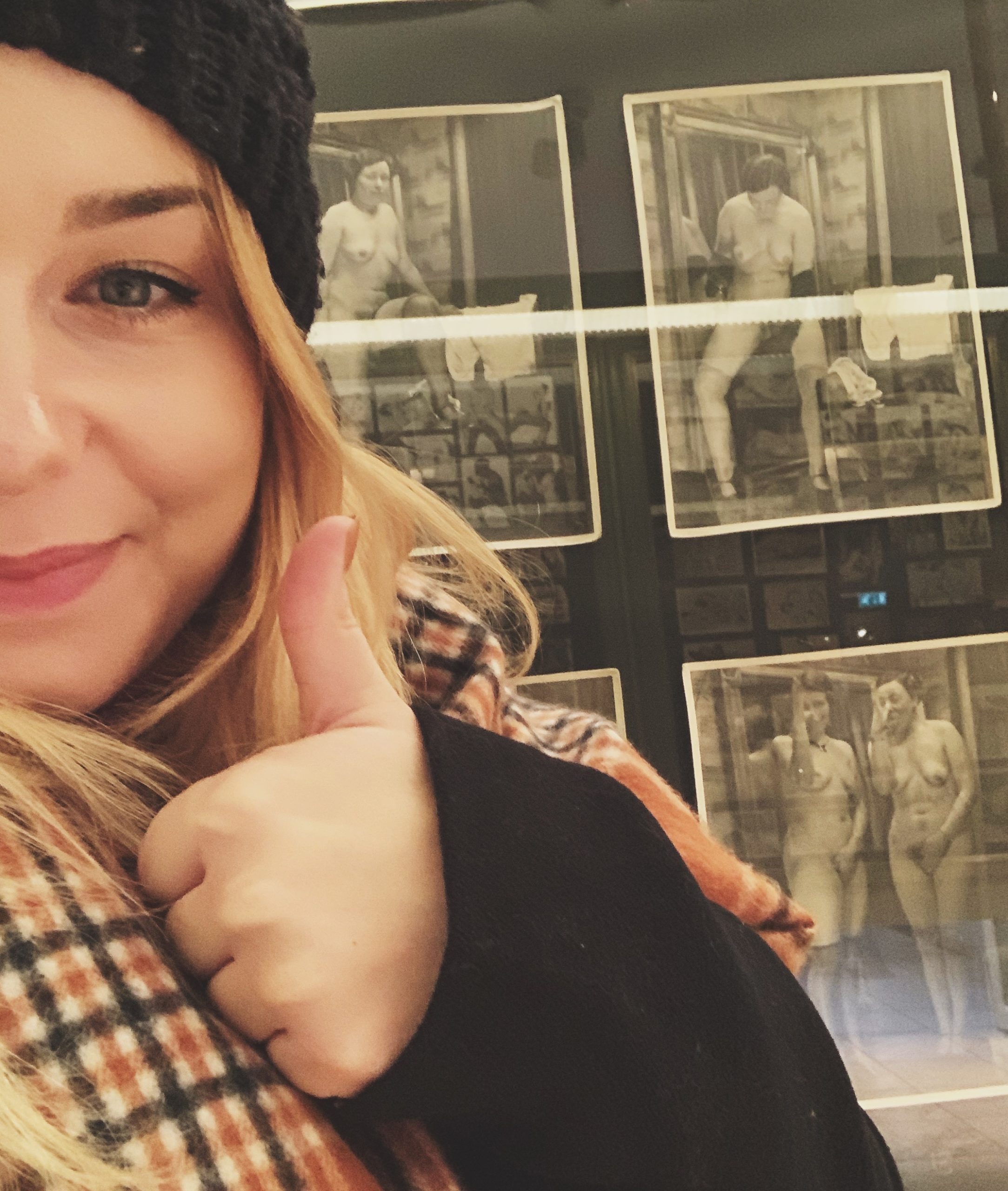 After smoking a reefer at Café 420, we go to check out what I've been looking forward to for ages: The Body Worlds museum. An exhibition of real organs! We see nerve endings, blood vessels, muscles and I find the mysterious clitoris – it's not just a myth, guys! There's also a "Happiness Cam", which measures your facial features to guess your emotions. Apparently, I'm a 100 % happy.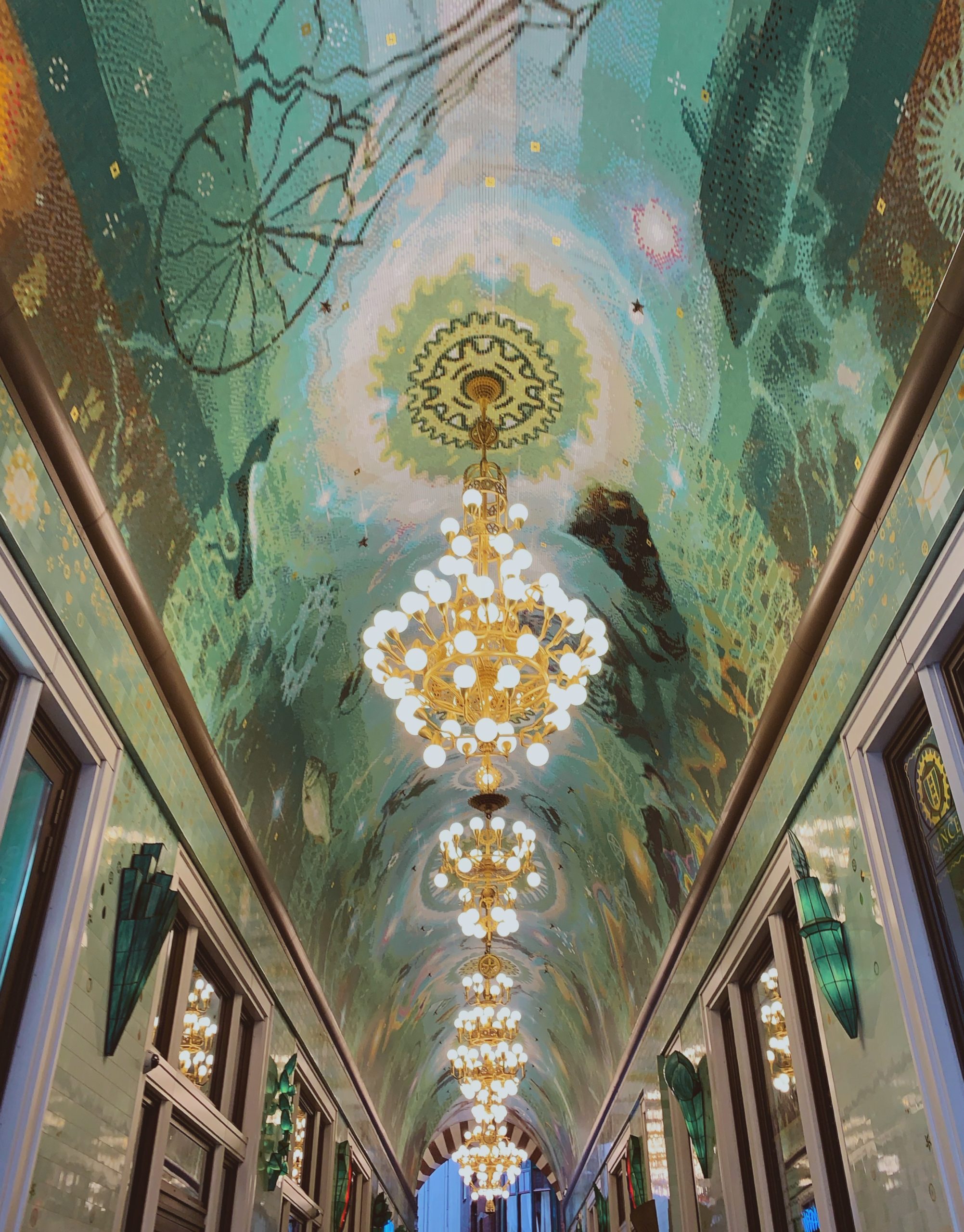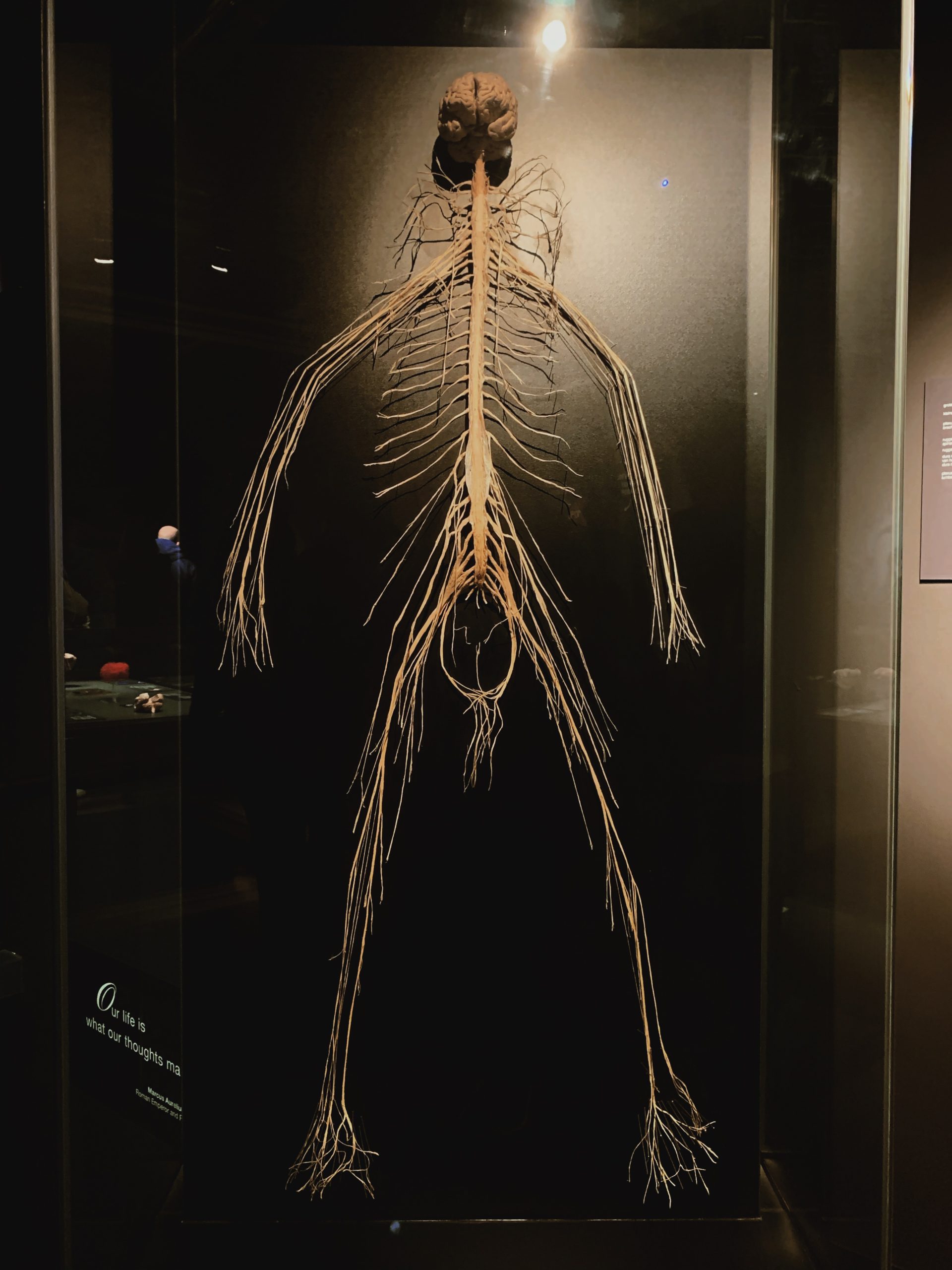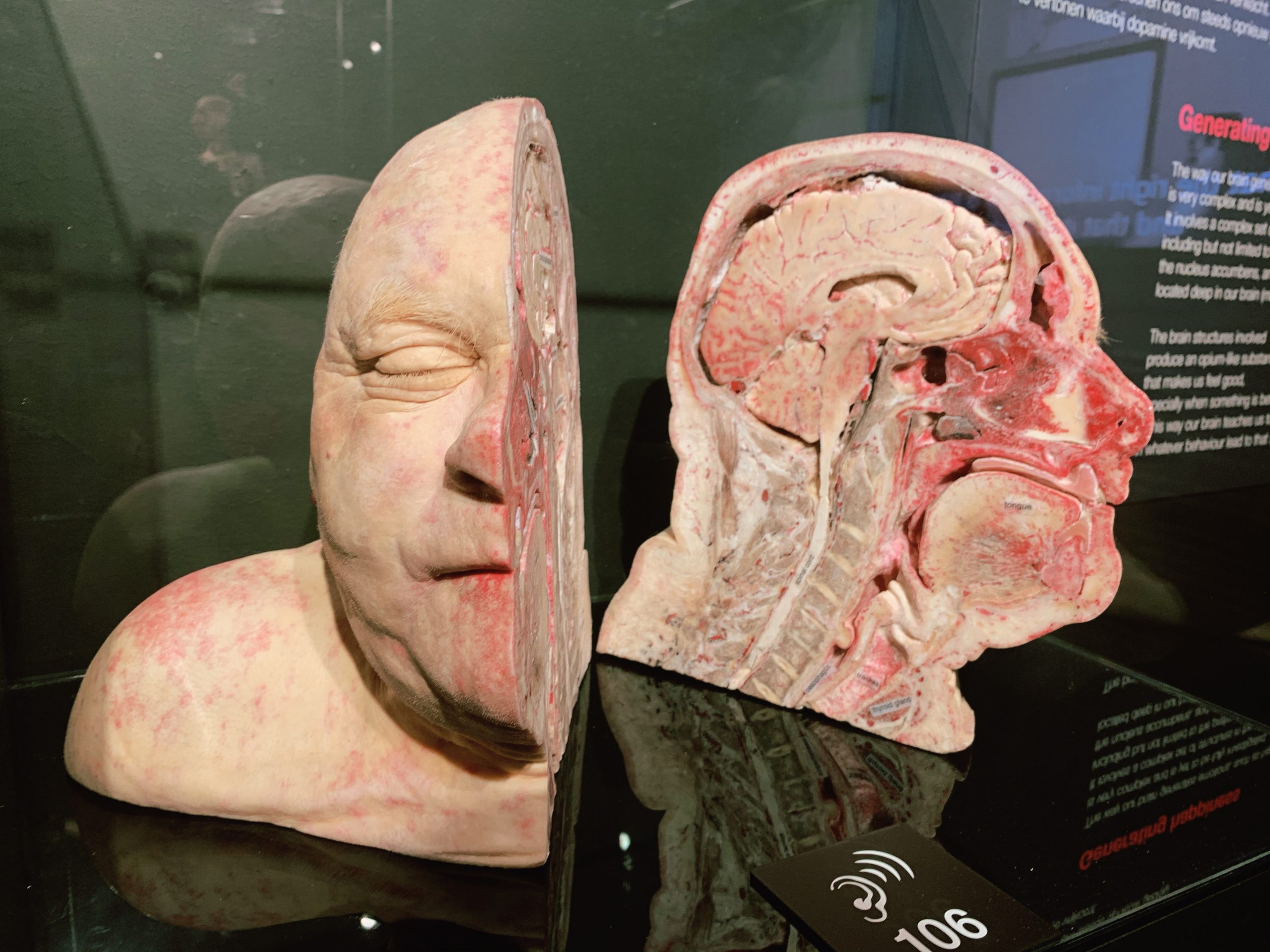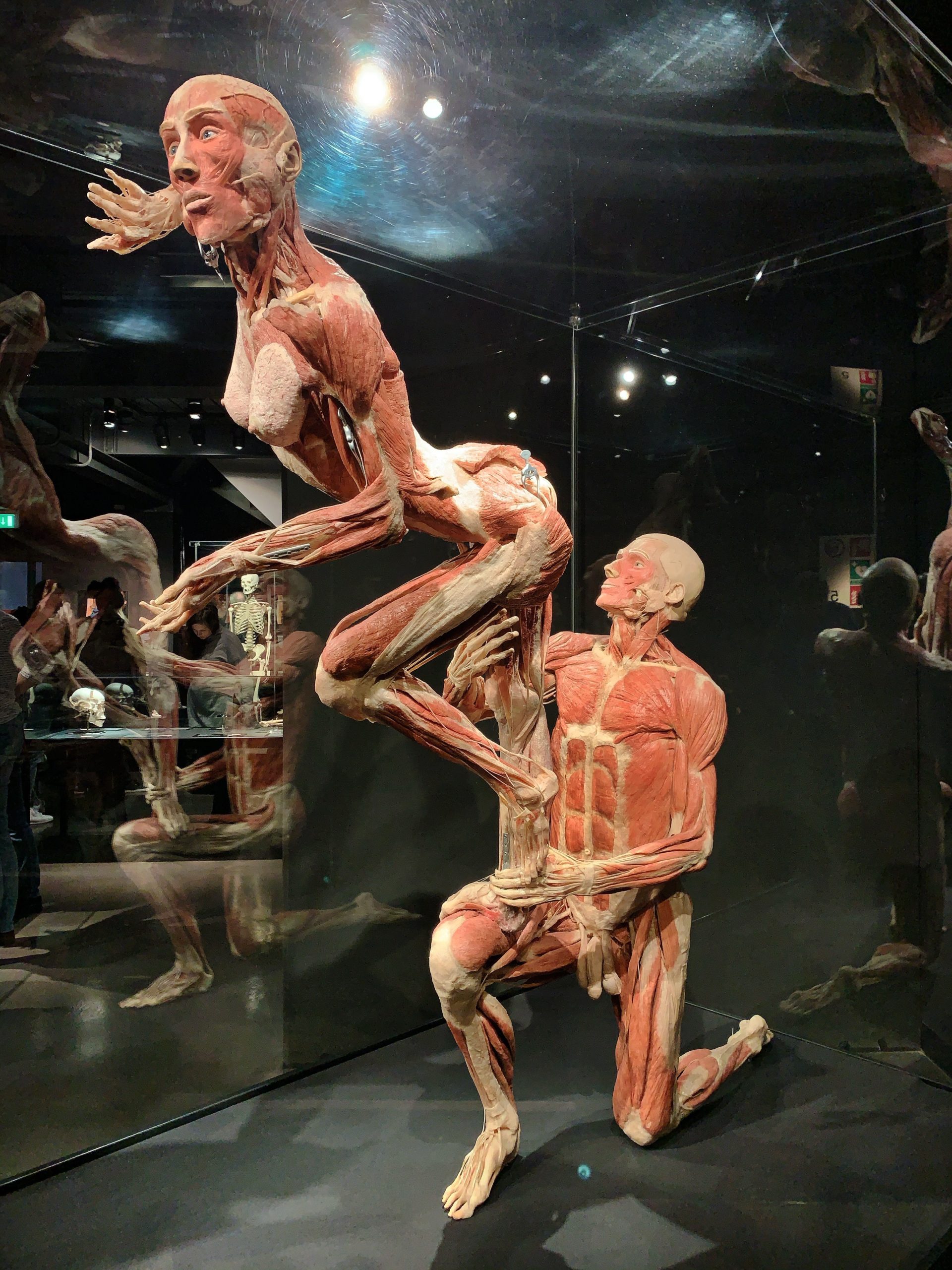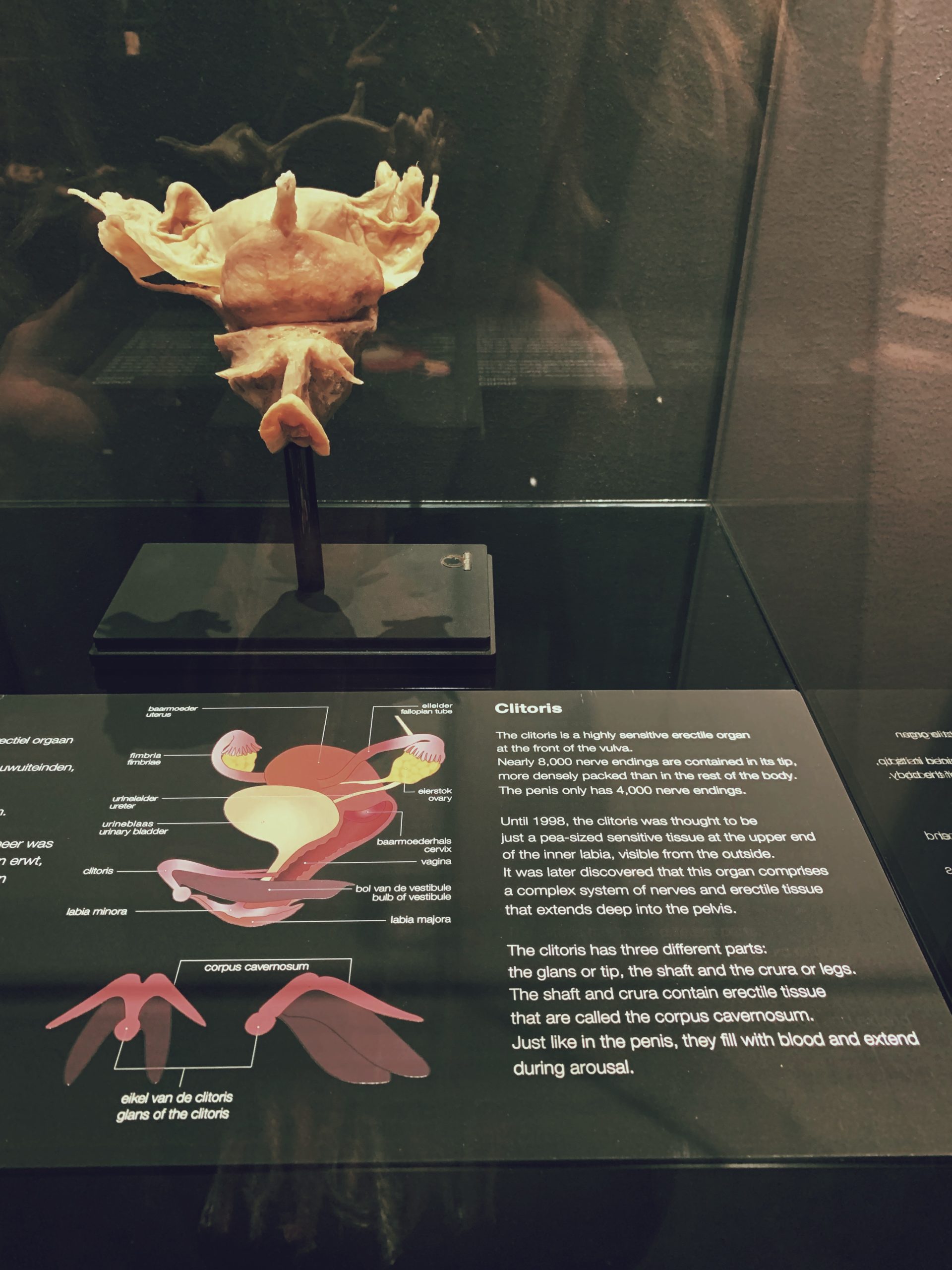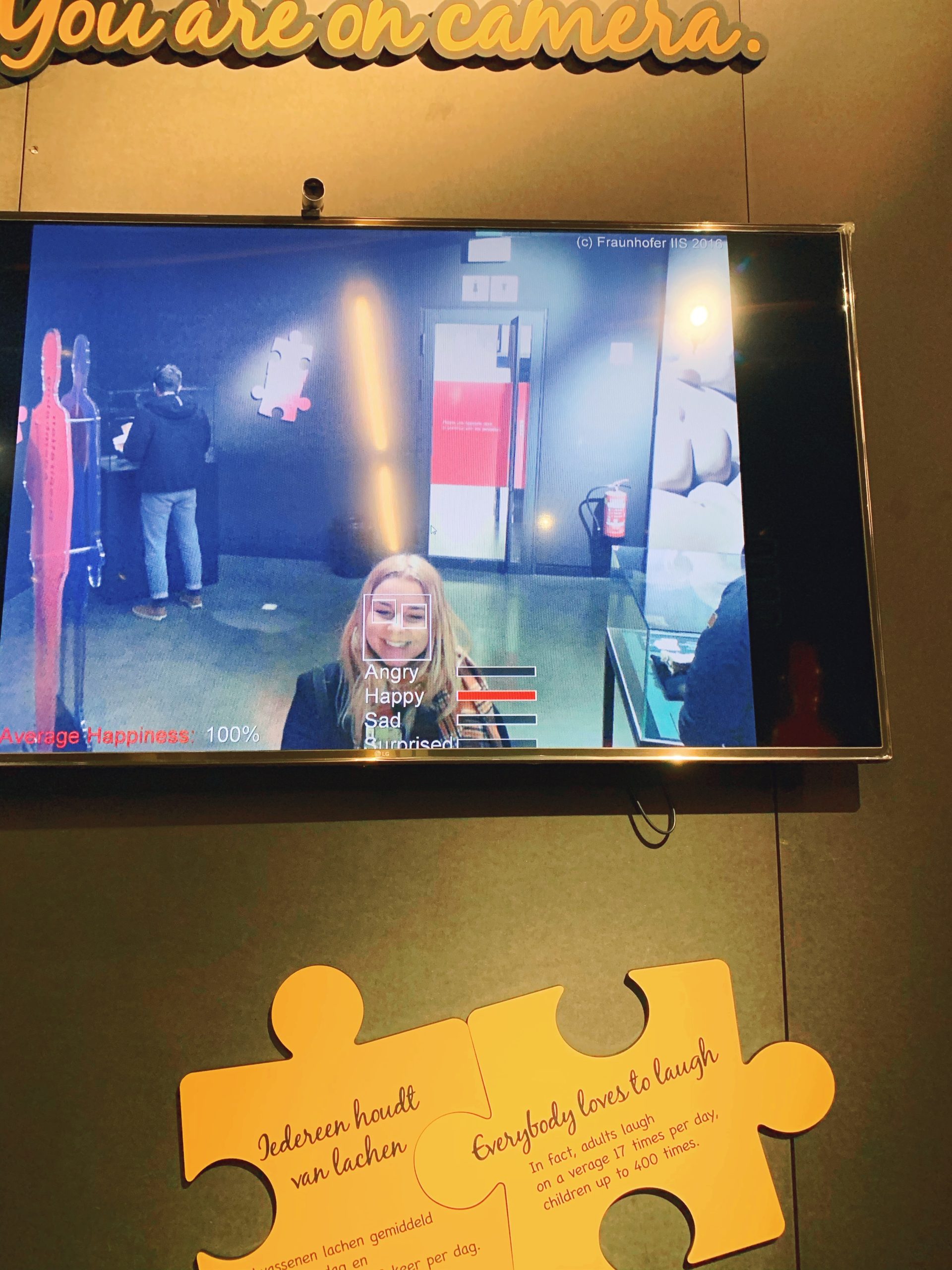 Oddly enough we still have an appetite afterwards, so we go back for more fries – this time I try the Manneken Pis sauce, which is uncomfortable for me to say out loud, but it is insanely delicious. Sadly enough, the staff remember us from the previous day, which kinda makes us feel fat.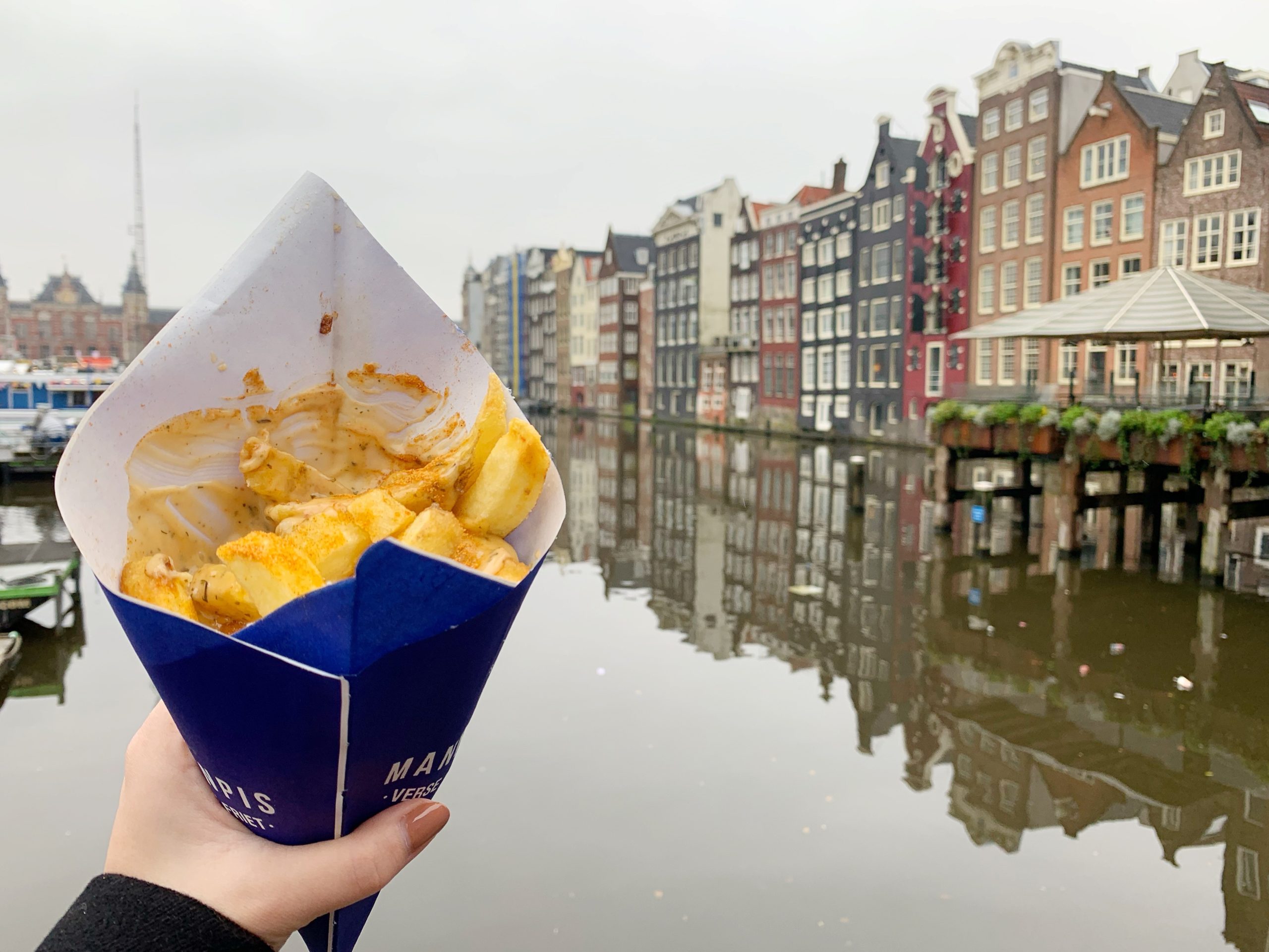 We go back to eat fries in front of Andrea and plan the rest of our day. Eventually, I suggest going to the ice-skating rink by the Rijksmuseum, and we invite our other roommates with us: Mikaela, Raphael (Brazil) and Jenna (California). While the girls are completely new to ice skating, I have failed at it several times before and head straight for the support chair, as well as Dan's hand when he has a spare. Jenna instantly picks up solo skating, while Mikaela and I unintentionally look like Bambi on ice, but with chairs.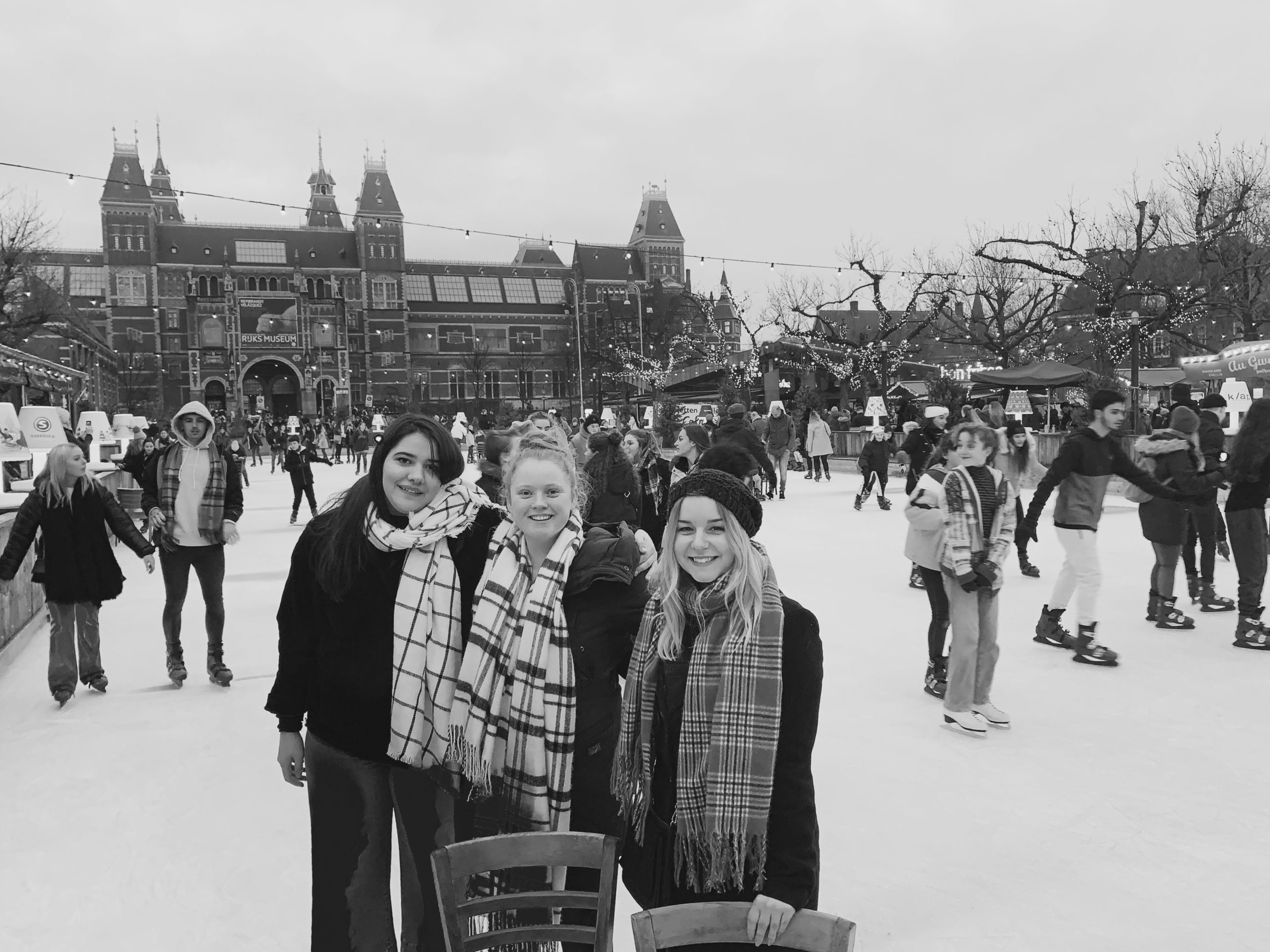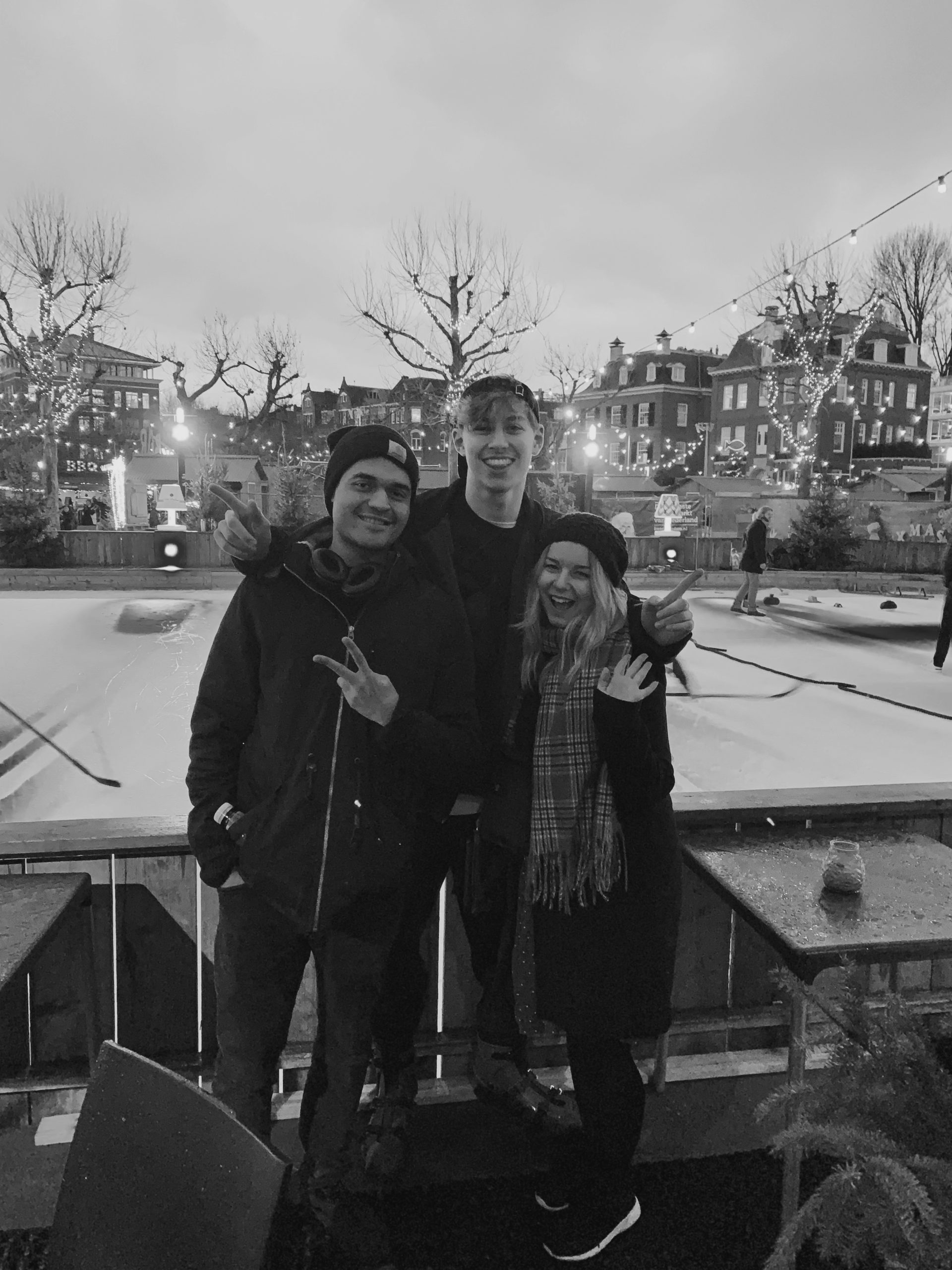 As a reward, we later have a smoke (and a taste of a brownie) at Easy Times, before I head out alone in the rain for a 30-minute walk, pretty stoned. The only reason is that Cooper is meeting me for drinks and cookies kush at Barney's. I'm high, not just on the cookies kush, but pure happiness. How lucky am I to have met such amazing people during the past decade of travelling that will gladly show up and make my day, even after several years have passed? It moves me to the point of almost crying, but on this particular night, I'm more preoccupied by a craving for McDonald's instead. Friday the 13th has been anything but unlucky.
Still on my lucky streak, I wake up the next morning without a hangover. Mikaela, Corey and his roommate Joel tag along to the torture museum, which is not as macabre as I would have hoped. I've honestly gotten to the point where it's hard to think of things to do that seem worth the time and money. Call it laziness or traveller's fatigue.
After a brief nap, because there's nothing else to do and that seems to be what everyone else is doing, I get up and walk through the cold, wet streets of Amsterdam with Jenna and Mikaela for a boat tour of the Lights Festival. Sadly, there's a problem with the boat, and we wait 45 minutes for a new one, which turns out to be an open boat – not the covered and heated one we paid for. Annoyed and freezing, we're about to complain and then head home, before they offer this boat for free, plus a full refund. Suddenly, we are more than happy to get on the boat, grab a blanket and fill up on mulled wine for warmth.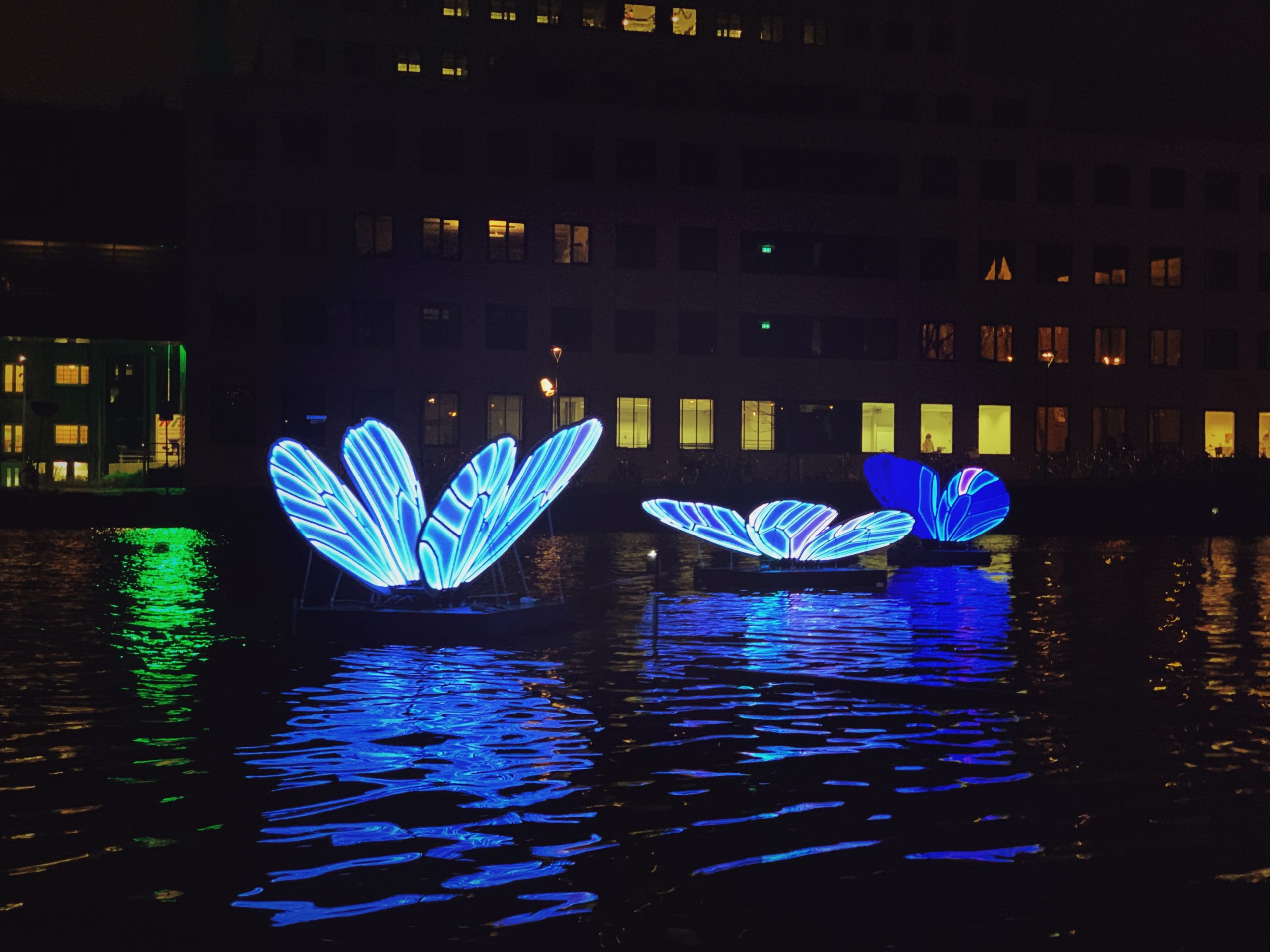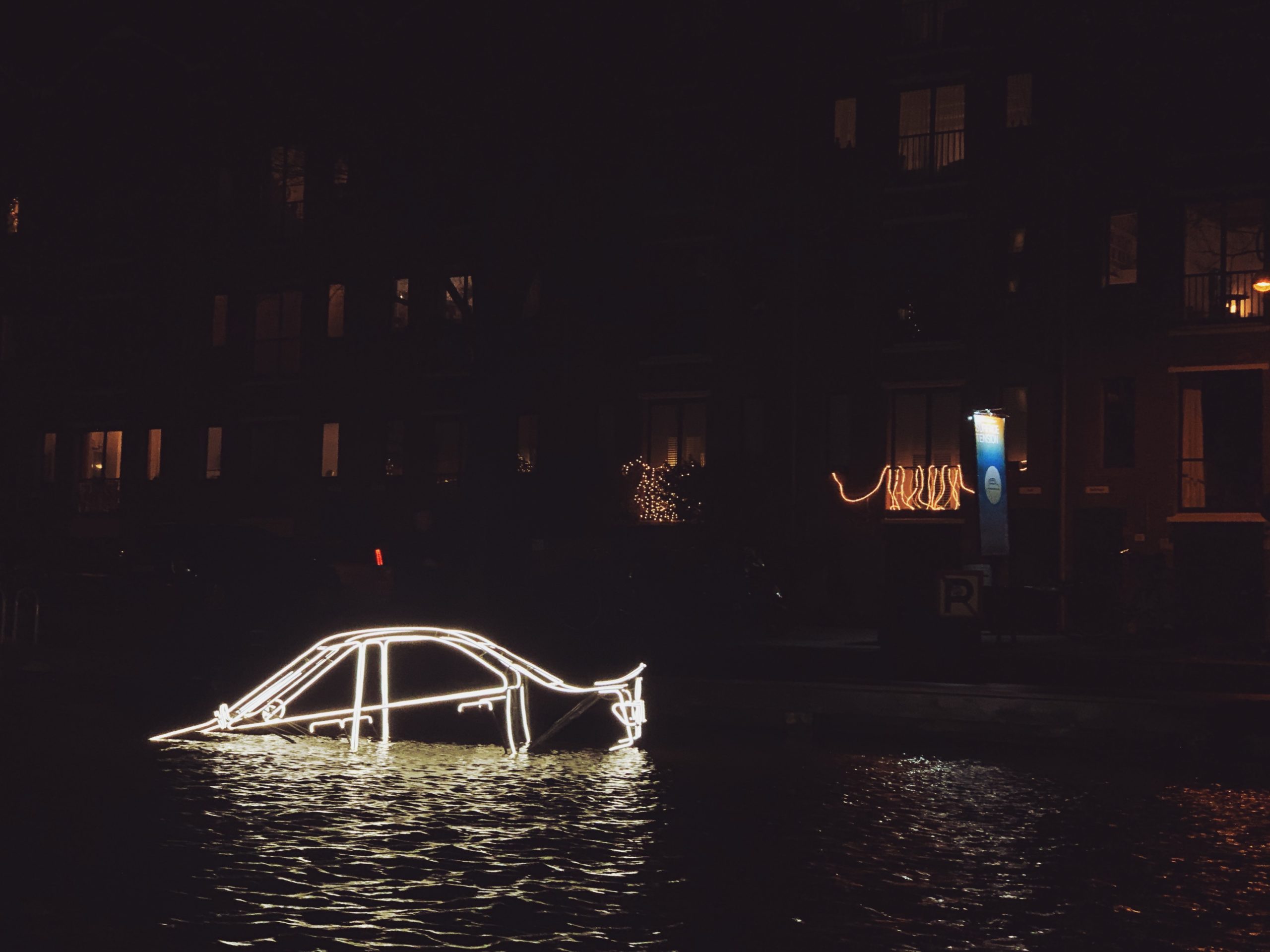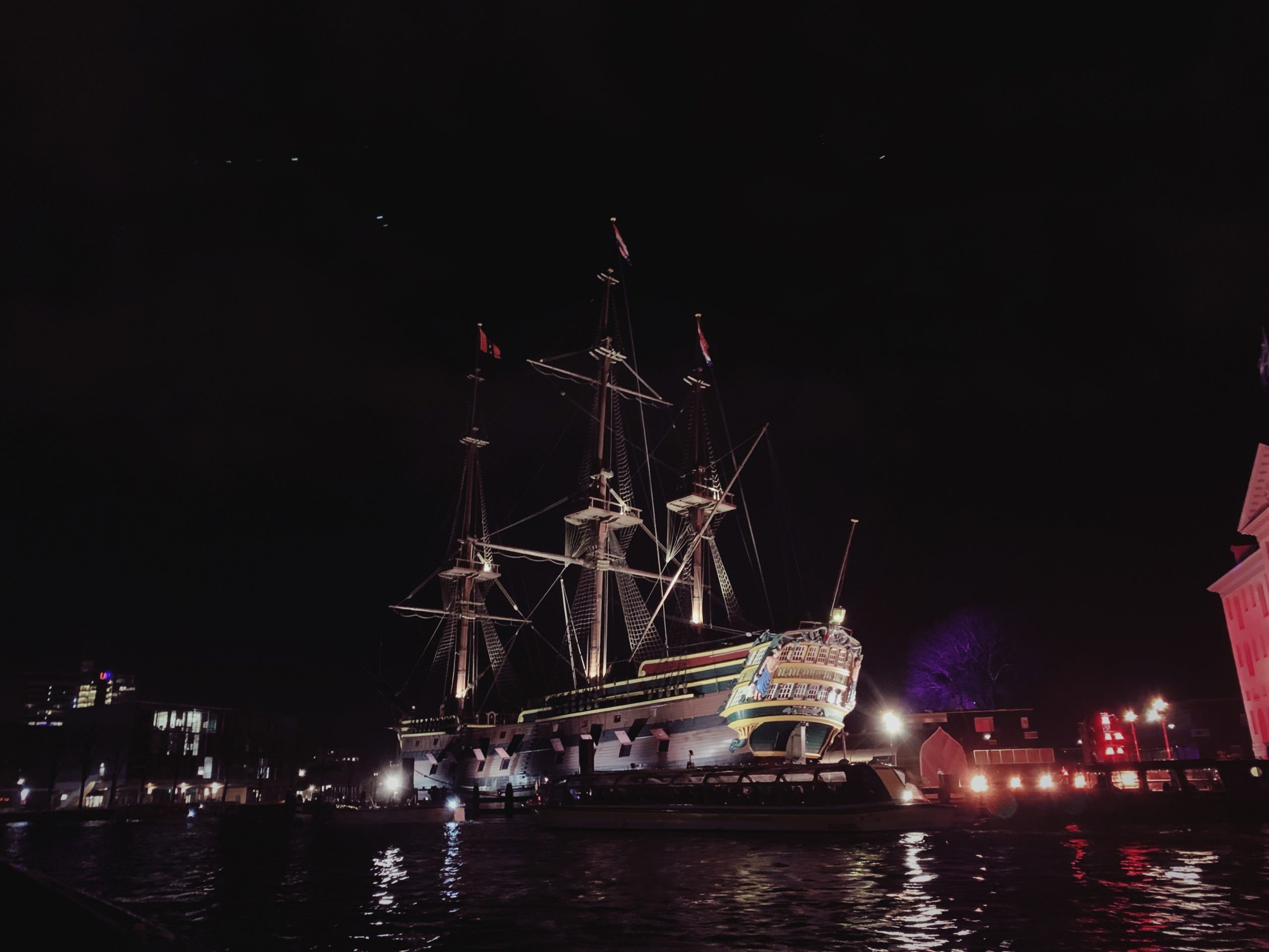 The festival is an exhibition of light installations scattered around the canals. The theme this year is disruption, primarily humanity's disruptive effect on our climate. It's an interesting concept and our guide is fun and well-informed, but holy cow is it cold. After an hour and fifteen minutes of shivering on a boat, we head to the nearest restaurant and warm up with some pasta.
When back at the hostel, I put on sweatpants and fuzzy socks to warm up, but decide to go to the bar in said outfit, which does not embarrass me the slightest until I spot him from across the room: Viking Butt. A bartender with the most beautiful long blonde hair and beard. The butt thing is mainly because he has his back turned towards me most of the night. I quickly put on a pair of regular pants, but accidentally turn them the wrong way, which I don't realise until I've had a few drinks. As I get drunker, I find myself loudly mentioning friend chicken multiple times, until I am dragged out by the others to find some, which I am very unhappy about for some reason – until we walk by a 5D porn cinema, where we are lured in by the promise of seeing a female orgasm and being covered in foam. We put on 3D glasses and sit in these seats that move while watching a crappy old porn and having bubbles blow into our faces. In the end we actually do get covered in foam as the main guy climaxes. I am super hyped, but also super drunk.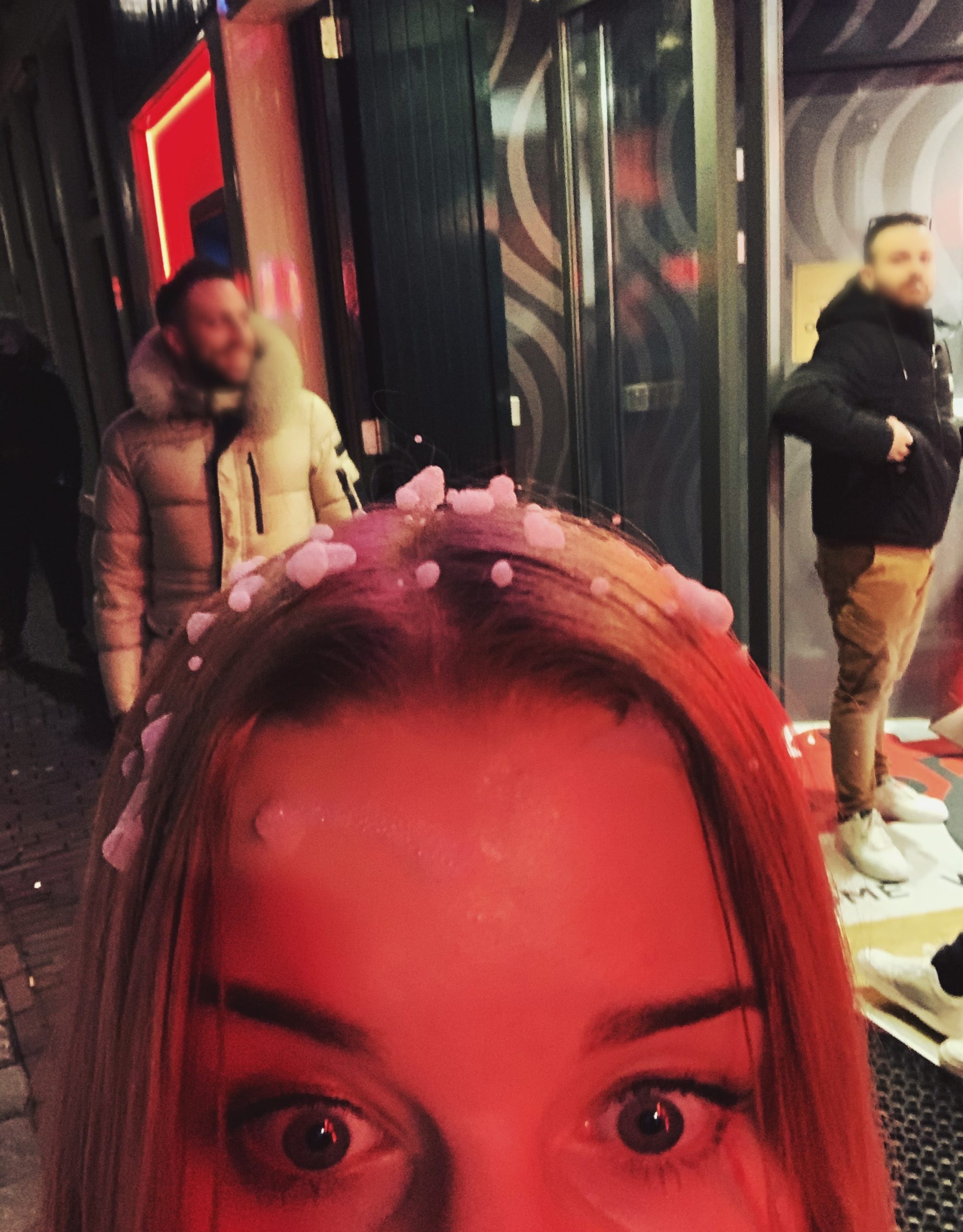 After some chicken, we go back to Belushi's, where Jenna embarrass me by basically telling Viking Butt that I find him cute, and then I embarrass myself by getting so drunk and stoned, that I start doing my usual manic dancing ("mom dancing", I am told) to Toto's Africa while the entire staff watches and laughs. At least Viking Butt sorta acknowledges me, but not in the way I was hoping. We are stubbornly trying to hold out till the bar closes, as the music gets increasingly unbearable and most of the staff have closed bar #1 and are hanging out, drinking at bar #2. Yet, at 3 AM where it's supposed to be closed, no one's kicked us out and a few people walk in and order drinks. We give up and go to bed, having had a great night of dancing, porn and fried chicken.
Even though I miraculously don't have a hangover the next day, I'm feeling very lazy. I spend like an hour in Primark before feeling seriously tired and dehydrated, so I stop by McDonald's to grab the biggest coke they have and go back to bed. As soon as I get in, my sister calls me, and since people are still sleeping (like seriously, that's all people seem to be doing), I run out of the room to answer. Except I forget my key card and can't get a hold of my headphones or my coke. I knock on the door several times, and ask the cleaning staff and other guests for help, since reception is super busy. No luck. Finally I give up and head out to the bar and grab a beer – I still have most of my stuff on me, but had put down the key card on the bed for all of two seconds before running out. I message Corey, the only person who isn't sleeping, and we have a few drinks while he tells me he's meeting up with a co-worker or customer of his dads. He asks me if I want to join, which I am happy to. I run into the room as soon as the cleaning staff gets in, grab my jacket (and key card) and we head out to meet Chris. As we sit down at a restaurant it becomes apparent that this is some kind of a company relations meeting and that we're getting a free meal. Score! Chris is super sweet and we talk about anything but business while chowing down. Afterwards, we walk back to the hostel with Chris before saying goodbye and thanking him for a good time. I am exhausted by now and want to lie down, but it's too goddamn late for naps, so we just head out to a coffee shop for something to do. Oddly enough I get pre-cravings and grab some fries at Manneken Pis yet again, which I share with Corey and Jenna who likes them so much, we have to go back there a few hours later and get more. While drinking and smoking at the hostel, we meet a very drunk Contiki girl who claims she's the cousin of Hugh Jackman, all while barfing over herself. We also meet an American girl who doesn't need food or sleep and doesn't get hangovers or period pains. I'm exhausted and annoyed by everyone, so I climb into bed before I erupt.
Not only have I run out of things to do, I've also gotten severely unmotivated to do anything but sit at the bar. At times like these I wish I had a friend to kinda push me to go somewhere or do something. Everyone else is spending the next day in bed and I find myself getting very frustrated until I remind myself that it's my own responsibility to make this day fun. I run out to get a few gifts and souvenirs and then grab a few glasses of wine while reading Into The Wild. Once sufficiently tipsy, I go out to smoke and listen to Maggie Rogers, which gets me emotional. I am taken out of my bored state when Cooper messages me to see if I'm up for bye bye-beers at Cut Throat. C(o)u(n)t me in!
After a few beers and several hugs goodbye, Cooper is heading home and I go to The Oldbridge Alley to have drinks with Jenna and Corey. The bartender is hilarious, a mic is being passed around for singalongs, and the Chinese guy sitting next to me is doing a livestream with me for some reason.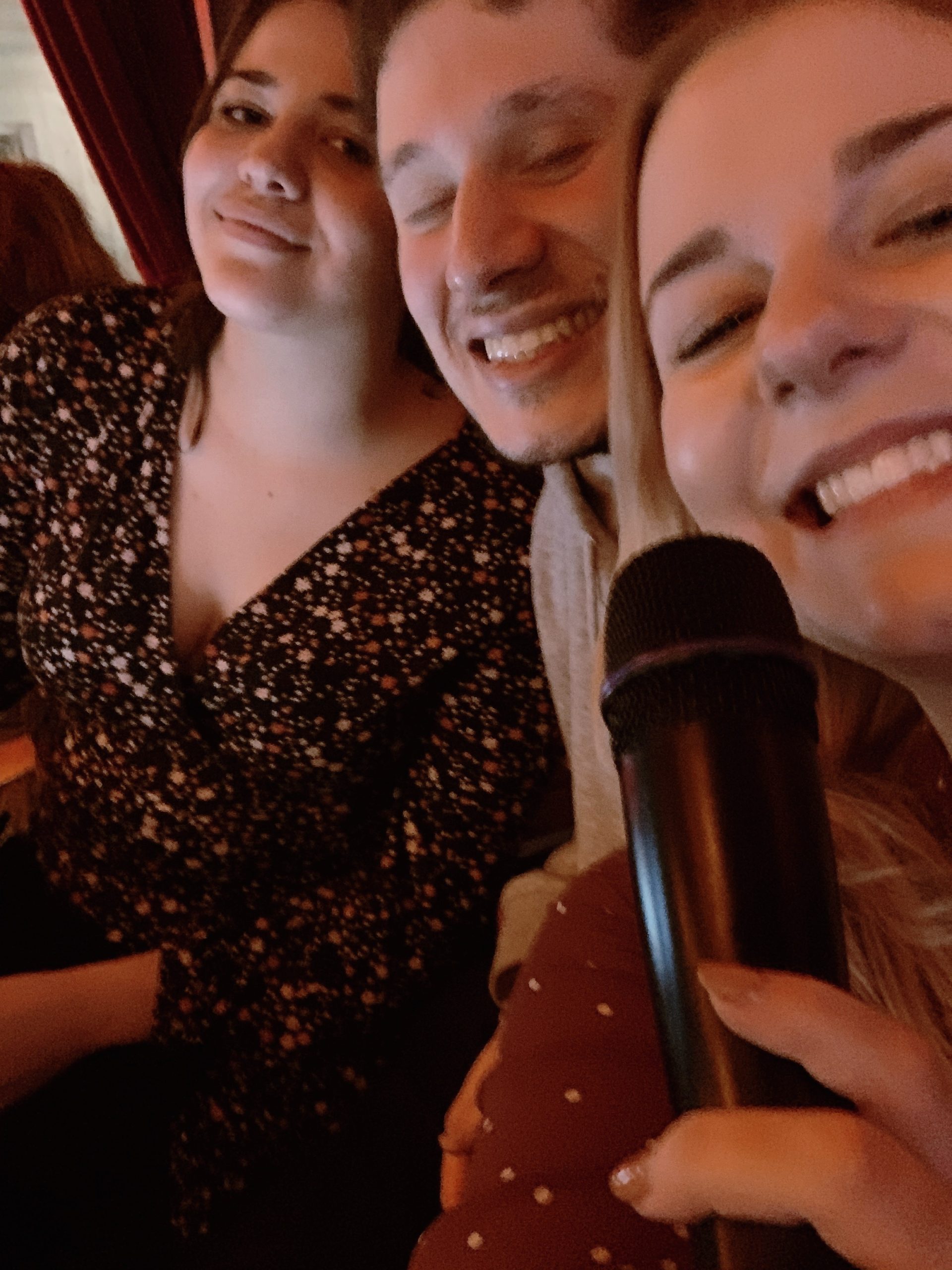 It's such a fucking weird night already and after a while I'm over it, so I head back to the hostel for my last smoke… until I infiltrate a Contiki group. One guy in tight plaid pants smoking blueberry cigarettes chats me up and 5 minutes later we decide to get married. We both love industrial piercings, out first names start with a C and there are lots of other reasons – I think. He gets down on one knee and gives me one of his rings to the applause of a bunch of his travel buddies.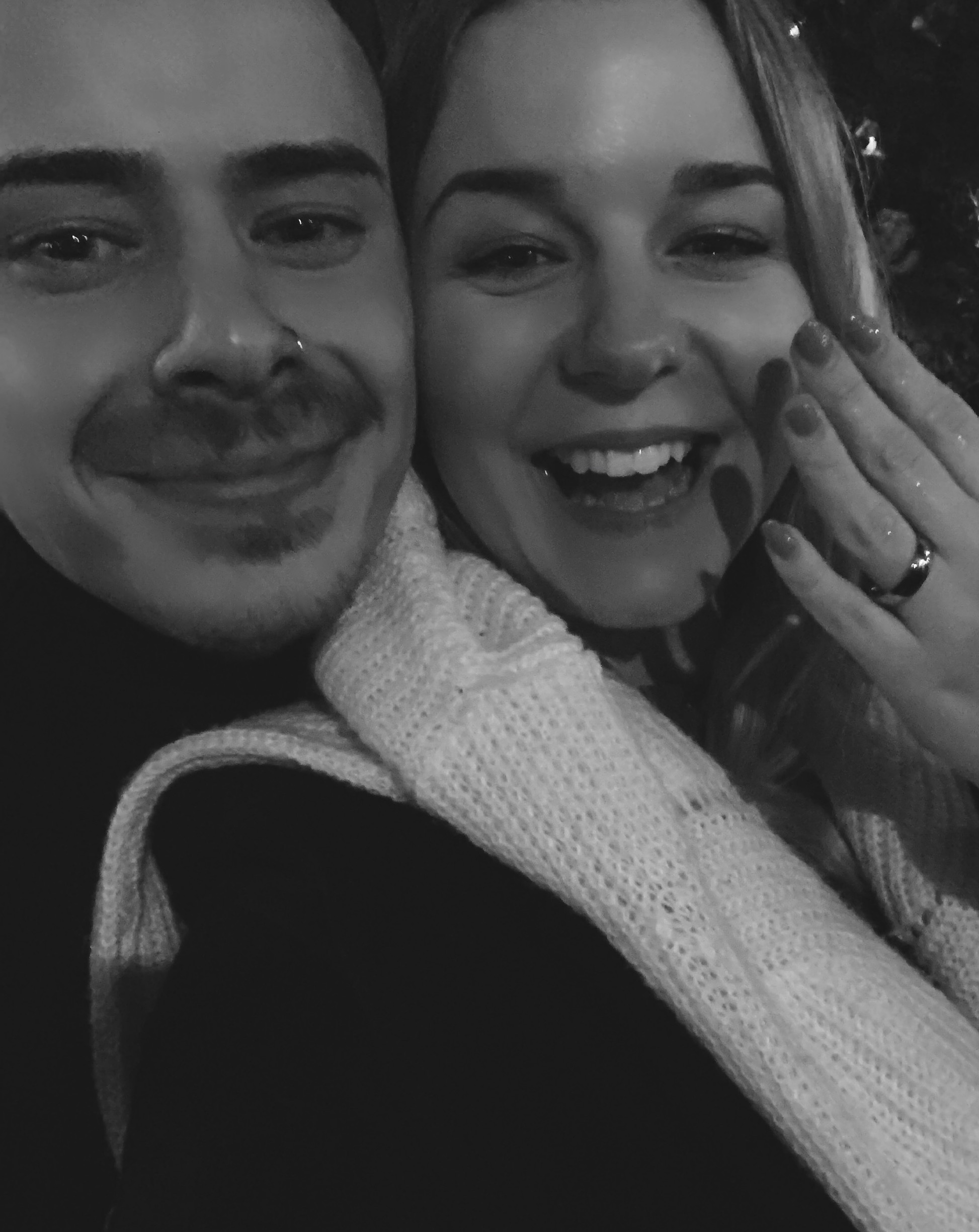 We head in to celebrate the reception with shots (eww…) and then go to another coffee shop and smoke half a joint, carry one of his friends back to the hostel as he slips and hits his head on the way out, and then we're back at Belushi's, doing the slut-drop in front of Viking Butt, who doesn't give a flying fuck. The group heads home a little after midnight and I go back to the room and pass out while watching Take A Seat With Chris Hansen, as one does.
So I head home very early the next morning and I'm feeling good. Not physically, God no, but I feel a sense of pride in myself and happy about the memories I've made. It's made me realise that not only is my situation not static; neither am I. I can do scary things by myself and get by, I still know how to make friends, and I am able to make something good out of a bad situation. This trip wasn't what I had originally planned and hoped for, but it was so much better than that. Things seemed out of my control until I decided otherwise. Travelling may not always be the answer, but it sure was for me.